As the world becomes increasingly digital, more and more businesses are looking for ways to streamline their content creation process. One such way is through the use of artificial intelligence (AI) writing software. For affiliates, this can be particularly useful as it can help to generate high-quality content quickly and efficiently. In this article, we'll be taking a closer look at some of the best AI writing software options currently available for affiliates. We'll explore their features, pricing, and overall performance, to help you choose the best option for your needs. Whether you're a seasoned affiliate marketer or just starting out, incorporating AI writing software into your workflow can help you save time and boost your content output.
TL;DR
WordAssistant.org is the best AI writing software for affiliates, offering a powerful AI content engine with SEO expertise, automatic internal link generation, and niche expert AI models. Jasper comes second close which is a highly-rated alternative with AI-powered content creation and a tiered pricing structure. For more versatile AI writing tools, consider Copy.ai, Rytr, Writesonic, Article Forge AI, and CopySmith. Although there are no reliable free options, these AI tools can help automate content creation, keyword research, competitor analysis, and optimize your content for search engines, enhancing your productivity and efficiency for successful affiliate marketing.
WordAssistant.org - Best overall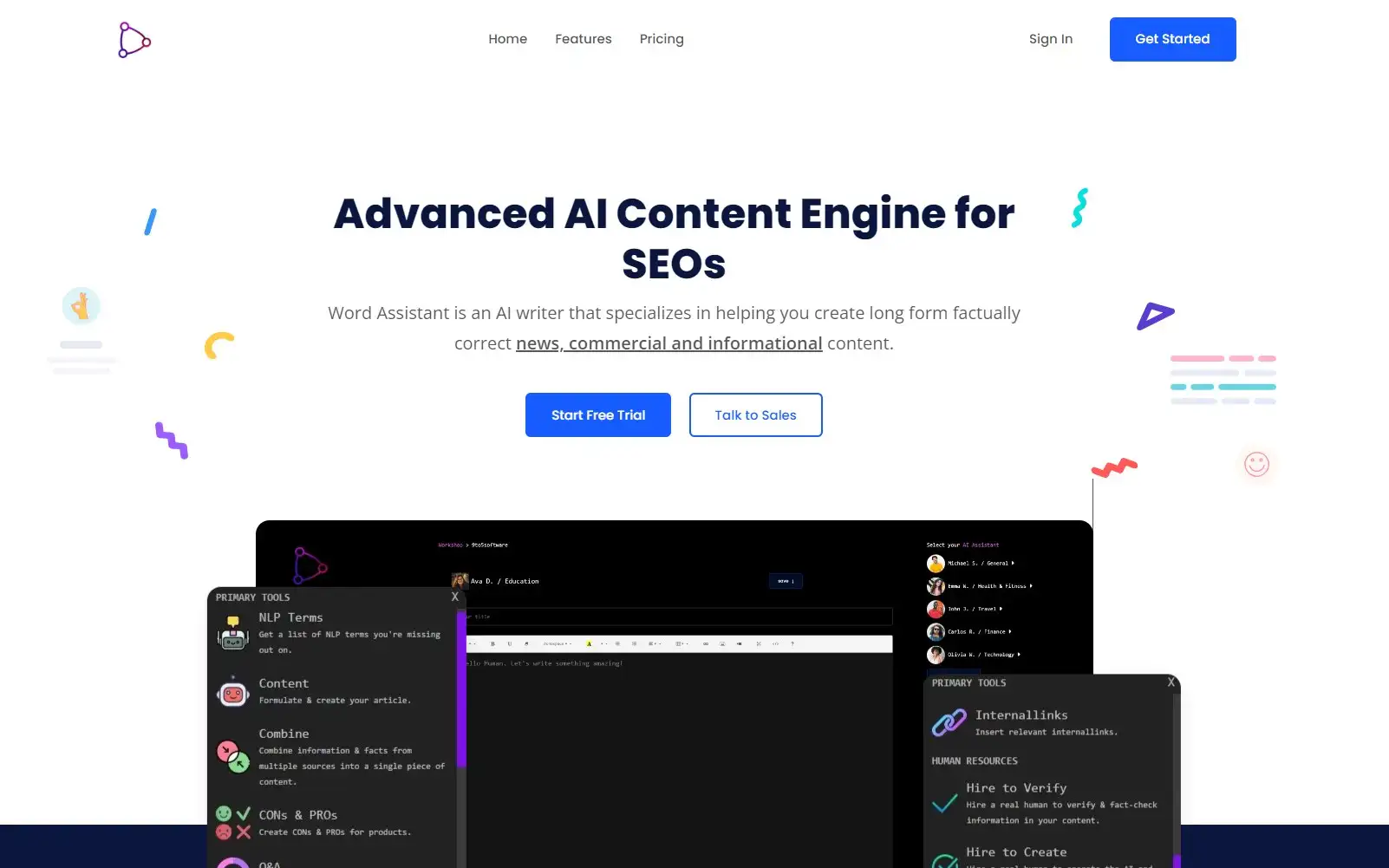 WordAssistant.org is specifically designed for SEOs and affiliate marketers who need a powerful, intelligent AI content engine to streamline their workflow and enhance their content's effectiveness.
AI Content Engine for SEOs
WordAssistant.org is an AI content engine built with affiliate marketers and SEO experts in mind. Its advanced algorithms understand the intricacies of SEO, enabling it to generate high-quality, optimized content that ranks well on search engines. By using WordAssistant.org, you can save time and effort while ensuring your content is SEO-friendly and tailored for your target audience.
Combine Multiple Articles and Sources with AI

One of WordAssistant.org's standout features is its ability to merge multiple articles and sources into a single, coherent output using AI. This functionality allows you to easily incorporate various perspectives, research, and data from different sources, creating comprehensive and well-rounded content. With WordAssistant.org, you can effortlessly produce in-depth, informative articles that engage your readers and boost your affiliate marketing success.
Automatic Internal Link Generation

Another remarkable feature of WordAssistant.org is its ability to generate internal links automatically. By intelligently connecting your previously published articles, the AI writing software helps you create a more robust content ecosystem that encourages reader engagement and enhances your site's SEO performance. With WordAssistant.org, you can effortlessly interlink your content, ensuring that readers stay longer on your site and explore more of your valuable content.
Niche Expert AI Models
WordAssistant.org's niche expert AI models are tailored to cater to specific industries and topics, ensuring your content is both accurate and relevant. By leveraging these specialized AI models, you can produce content that truly resonates with your target audience, increasing your chances of successful affiliate marketing conversions.
In conclusion, WordAssistant.org is the best AI writing software for affiliates, offering powerful features and advanced AI capabilities tailored to SEO and affiliate marketing needs. By utilizing its AI content engine, combining multiple articles and sources, generating automatic internal links, and leveraging niche expert AI models, you can enhance your content strategy and improve your affiliate marketing results. Give WordAssistant.org a try, and experience the difference for yourself.

Jasper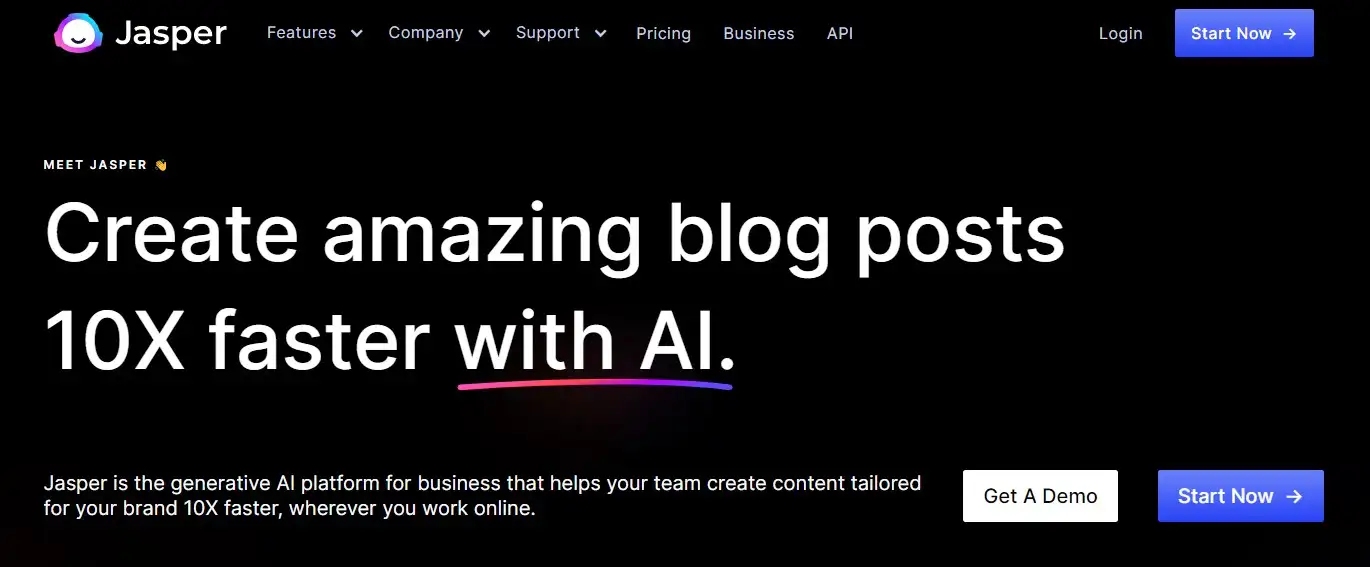 With over 3,000 positive reviews and a 5/5 star rating, Jasper has earned a solid reputation as a reliable AI writing tool that can help you create engaging content for your blog, social media, website, and more.
AI-Powered Content Creation Made Easy
Jasper utilizes artificial intelligence to make content creation fast and easy, allowing you to focus on your affiliate marketing strategy without getting bogged down by the writing process. Its advanced algorithms understand the nuances of language, helping you generate well-written, engaging content that resonates with your target audience and supports your marketing goals.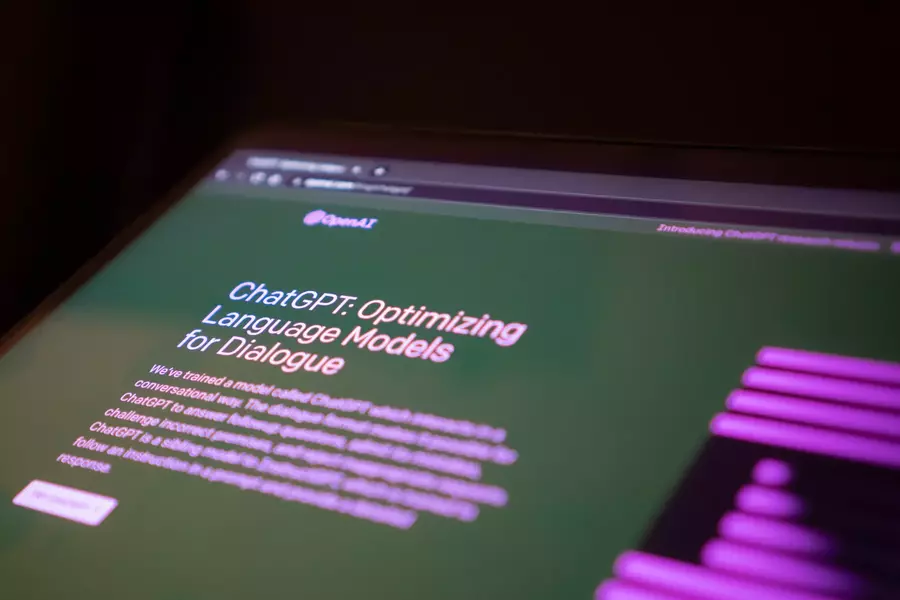 Highly Rated by Users
With over 3,000 reviews and a 5/5 star rating, Jasper has established itself as a top choice for affiliate marketers looking for an AI writing software. Users appreciate its ease of use, speed, and the quality of content generated, making it a dependable tool for enhancing your affiliate marketing efforts.
Pricing Structure
Unlike WordAssistant.org, Jasper operates on a tiered pricing structure that starts at $29 per month for 20,000 words. While this may not be an unlimited option, it offers affordability and flexibility for those with varying content creation needs. For users requiring a higher word count, Jasper offers a plan at $600 per month for 700,000 words, catering to more intensive content demands.
In conclusion, Jasper is a highly-rated AI writing software for affiliates that delivers fast, easy content creation with a user-friendly interface. Although it may not provide unlimited access like WordAssistant.org, its tiered pricing structure allows you to choose a plan that best fits your content requirements and budget. With its impressive reputation and intelligent content generation capabilities, Jasper is a worthy investment for affiliate marketers looking to streamline their content creation process.

Copy Ai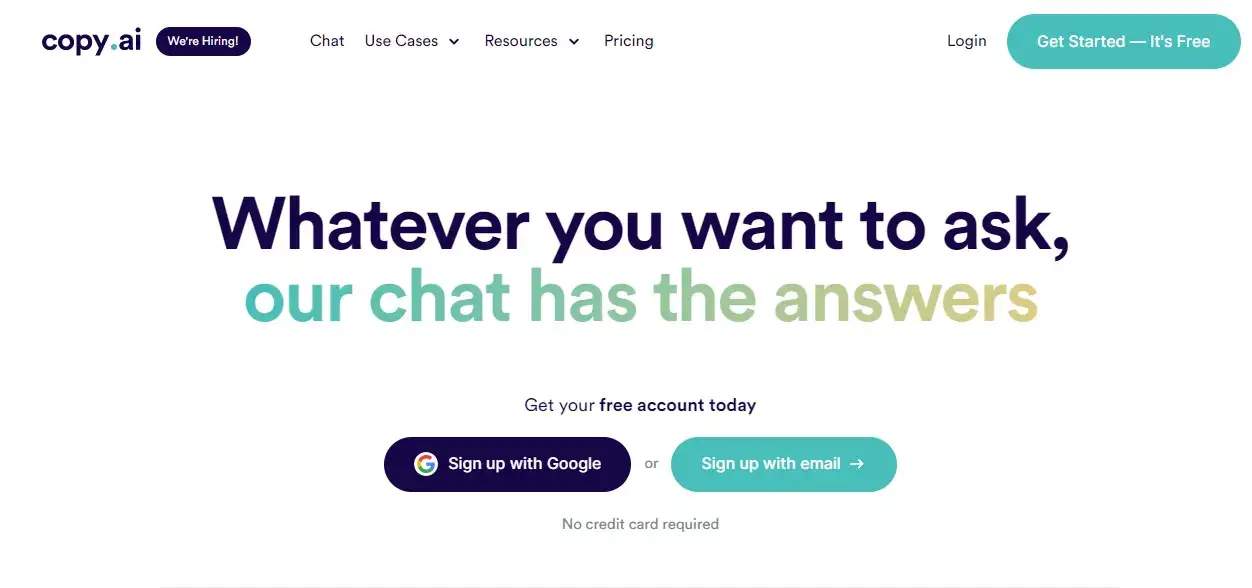 As an affiliate marketer, I'm always on the lookout for tools to make my life easier, and Copy.ai fits the bill. It's a bit more generalized than some other AI writing tools, so it's perfect for crafting blog content, marketing copy, eCommerce descriptions, sales copy, and more. Basically, if you need words for any purpose, Copy.ai has got your back.
One of the coolest features of Copy.ai, in my opinion, is the chatbot. You can chat with the AI, and it'll help you generate content on the fly. It's like having a buddy who's always there, ready to brainstorm ideas or help you come up with killer headlines. Plus, it's super fun to use, and it definitely adds a bit of excitement to the content creation process.
Now, let's talk pricing. Copy.ai will set you back $49 a month, but you get unlimited words. That's right, UNLIMITED. So you can write to your heart's content without worrying about hitting any limits. For me, that's a game-changer, especially when I'm working on a big project or cranking out loads of content. If you're an affiliate marketer looking for a versatile, casual AI writing tool that won't break the bank, I'd definitely recommend giving Copy.ai a try.
---
Runner Ups
Let's talk about some of your other options which didn't make it to our top 3. But you may still want to check them out.
Rytr
Rytr is another AI writing tool that's worth checking out for affiliate marketers. Its user-friendly interface and intuitive features make it easy to generate content quickly. While it might not be as feature-rich as some other options on this list, its affordability and effectiveness make it a solid choice for those looking for a budget-friendly AI writing solution.
Writesonic
Writesonic is a versatile AI writing software that offers a wide range of tools for creating engaging content, from blog posts to ad copy. Its advanced algorithms and user-friendly dashboard make it a popular choice for affiliate marketers who need to generate a variety of content types. With an ever-growing list of features, Writesonic is definitely one to keep an eye on.
Article Forge AI
Article Forge AI is an AI-powered content generator that can create entire articles in just a few minutes. Designed with SEO in mind, it generates unique, human-readable content that can help improve your search engine rankings. While it might not be as customizable as some other tools, its speed and ease of use make it a useful option for affiliate marketers looking to save time on content creation.
CopySmith
CopySmith is another AI writing tool that offers a range of features to help affiliate marketers create engaging content. With its easy-to-use interface, you can generate everything from blog posts to product descriptions and ad copy. Its unlimited plan also makes it an attractive option for those who need to create large volumes of content without restrictions.
Wordtune
Wordtune is a slightly different AI writing tool that focuses on helping you improve and refine your existing content. Its AI-powered suggestions help you rephrase and enhance your writing, making it more engaging and effective. While it might not be a complete content generation solution, it's a valuable tool for affiliate marketers who want to polish their content and make it stand out.
---
Questions you might be asking
What are the best free AI tools for affiliate marketing?
Unfortunately, there aren't reliable free AI writing tools you can use for affiliate marketing since the technology is still relatively new and heavily relies on resource-intensive algorithms, requiring expensive hardware. However, WordAssistant.org is one of the most affordable options.
Can you automate affiliate marketing?
While AI writing tools can help automate content creation, affiliate marketing still requires human input for strategy, relationship building, and promotional efforts. AI tools can enhance your productivity and efficiency but should be used in conjunction with a well-planned marketing strategy.
How do you use AI for affiliate marketing?
AI can be used for content creation, keyword research, competitor analysis, and optimizing your content for search engines. By leveraging AI writing tools, you can generate engaging, SEO-friendly content that helps you reach your target audience and boost your affiliate marketing success.
What are Affiliate Programs?
Affiliate programs are marketing arrangements where an online retailer or service provider pays a commission to affiliates (individuals or companies) for generating sales, leads, or traffic through their promotional efforts. Affiliates typically promote products or services using unique tracking links and earn a commission based on the number of successful referrals.
---
Sources we used in this research