Adobe, the leading software company known for its creative solutions, has unveiled a new feature in their renowned graphic design software, Adobe Illustrator. The highly anticipated feature, called Generative Recolor, is powered by Adobe's innovative generative AI technology, Firefly. This addition to Illustrator aims to revolutionize the way designers experiment with colors in vector artwork.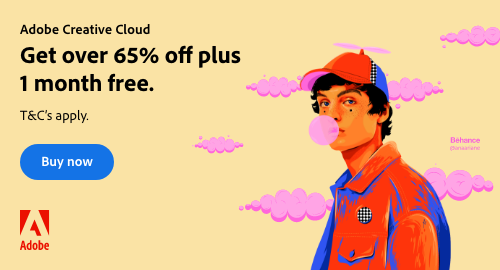 Also read: How to free transform in Photohsop
Generative Recolor enables designers to explore a wide range of color variations in their creations using simple text prompts. By automating and accelerating the color variation development process, this feature fosters creativity and saves designers valuable time. Previously, designers had to manually create different color variations, a task that often proved to be tedious and time-consuming. With the assistance of Firefly, designers can now focus their efforts on more imaginative and artistic tasks.
Adobe's commitment to AI innovation is well-established, with Firefly being the latest addition to their suite of generative AI models. This integration of Firefly with Illustrator is a testament to Adobe's ongoing efforts to enhance creative workflows by providing speed, precision, and power. Furthermore, Adobe has plans to allow enterprises to train Firefly with their own branded assets, enabling them to generate content in their unique style.
Generative Recolor is specifically designed to streamline the creative process, offering designers new opportunities for faster color capture, color discovery and transformation, and multiple colorway variations. This feature has the potential to revolutionize the way designers approach graphics for ads, online content, packaging, and much more.
In addition to Generative Recolor, the latest release of Adobe Illustrator includes other notable features and improvements. Among them is Retype (beta), which provides new capabilities for manipulating and editing text. Moreover, the update introduces new functionalities to the Layers panel, enhancing user experience and efficiency. Additionally, Image Trace has undergone enhancements, ensuring better image conversion quality.
Adobe's commitment to AI extends beyond Illustrator as they leverage its benefits across their Creative Cloud, Document Cloud, and Experience Cloud. The company adheres to ethical principles in the development and deployment of AI capabilities, providing transparency regarding content and data usage. By harnessing the power of AI, Adobe aims to empower its customers and enhance their productivity.
The release of Generative Recolor and the integration of Firefly into Adobe Illustrator mark another milestone in the company's pursuit of cutting-edge technologies and tools to support the creative community. With its unparalleled AI capabilities, Adobe continues to pioneer advancements that streamline creative workflows and enable designers to push the boundaries of their artistic endeavors.