Welcome to the literary crossroads where technology and storytelling converge! As an author or writer in a world where over 2 million books are published annually, standing out from the crowd is more crucial than ever. Building a captivating online presence is key to reaching your readers and growing your audience. Fortunately, you've come to the right place.
Here at 9to5Software, we provide comprehensive reviews and comparisons of the best website builders crafted specifically for authors and writers like you. Whether you're penning your debut novel, sharing thought-provoking blogs, or showcasing your portfolio of published works, we have the ideal tools to create an immersive digital platform that echoes your unique voice. Embark on the journey to amplify your digital footprint and turn the page towards your online success story.
Also read: Best website builders for portfolio

Squarespace
---

Shopify
---

Strikingly
---

Wix
---

Weebly
---

HostGator
---

Site123
---
Squarespace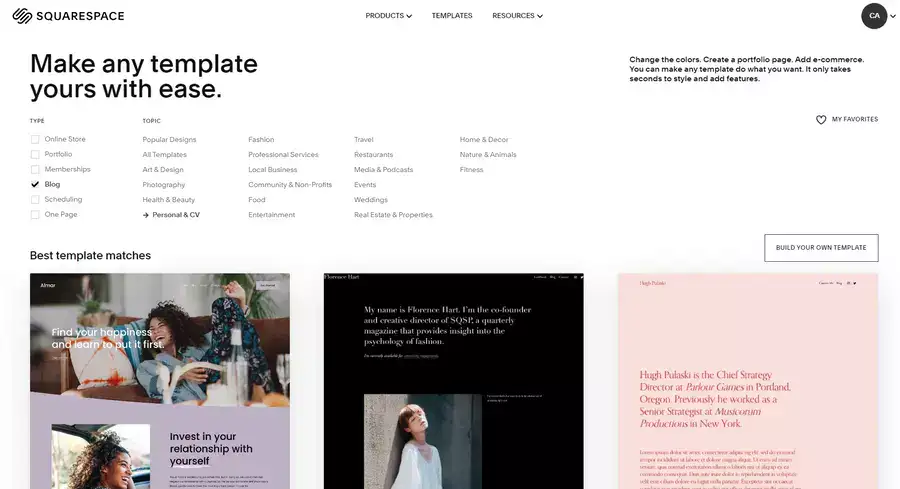 As successful writers and authors, we know the value of having a website that not only looks striking but also has optimum functionality. In this article, we are giving our in-depth analysis of Squarespace, a website builder that has won several awards for its customizable templates, marketing tools, and outstanding analytics. We'll explore whether Squarespace could be the best website builder for authors & writers by evaluating its pros and cons.
Firstly, Squarespace offers 140+ templates that are both elegant and attractive. The templates are easy to customize and allow you to add your own creative flair. Secondly, Squarespace comes with top-notch marketing tools that include blogging, e-commerce, and marketing features. With these tools, you can design a fully functional website optimised for your specific needs.
Also read: Best website builders for nonprofit
One of Squarespace's greatest features is the powerful analytics. You can keep track of the website's performance and get insights into user behaviour. Squarespace boasts of some of the best SEO tools out there, making it possible for your website to rank well in search engines. Additionally, Squarespace offers simple but effective e-commerce tools perfect for writers and authors who may want to sell their books online.
Another great feature of Squarespace is the email marketing tools. Squarespace can help you create beautiful email newsletters that will capture the attention of your audience.
It's worth noting that Squarespace isn't a conventional portfolio builder, but it's perfect for budding authors and writers. The platform offers a wide range of customized editing tools and advanced features, allowing you to create a website that reflects your unique brand and style.
With over 60 customizable templates, readymade layouts, and designs available, it's easy to see why Squarespace is a popular website builder. The responsive in-house editor enables you to rearrange the arrangement of specific sections, add galleries, generate contact forms, and integrate your social media accounts with your website.
Squarespace offers Personal and Professional plans, which are paid. However, you can enjoy a 2-week free trial version to experience the platform's features and functionalities.
In conclusion, after evaluating Squarespace, we can confirm that it's a great website builder that has so much to offer. Squarespace is perfect for authors and writers who want to create and promote stellar websites that reflect their brand and style. With a range of powerful features, Squarespace will help you design and develop a website that's functional, beautiful and optimized for growth.
Wix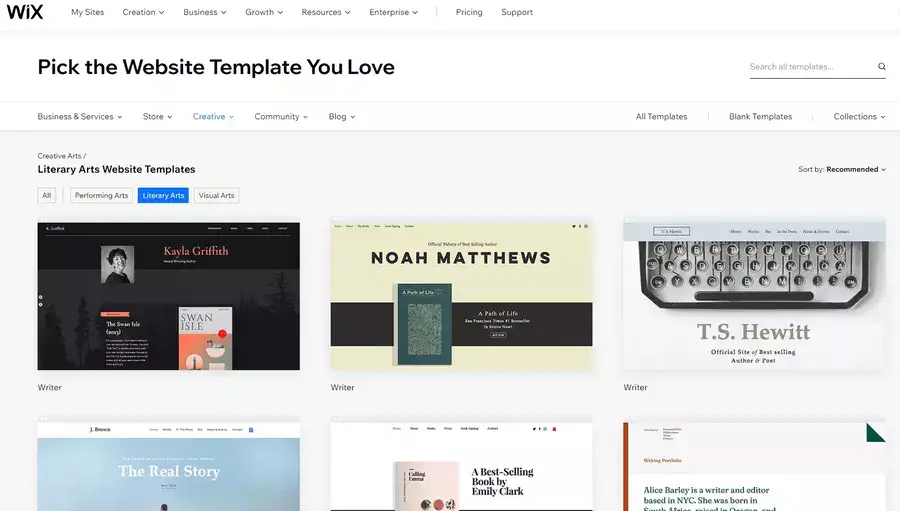 If you're an author or writer who's looking to take their work to the next level, you need a professional website that can showcase your portfolio, host your blog, and promote your work. In today's digital age, a website is a must for any creative professional looking to connect with their fans and reach a wider audience. Thankfully, the website builder market offers many options for writers, and Wix is increasingly becoming one of the most popular ones.
Wix is a versatile website builder that offers a wide range of customization options, making it perfect for writers, bloggers, and authors who want to create websites that are tailored to their unique style and brand. One of the standout features of Wix is its seamless integration with Amazon, making it easy for writers to sell their work online and grow their audience. With over 800 high-quality templates and a dedicated category for the literary arts, Wix offers a wide range of options for writers who are looking to create a visually stunning website.
Wix's customization tools are designed to make your site stand out and offer a personalized experience for your readers. The drag-and-drop editor is easy to use, even for beginners, and you can choose from a vast range of apps and features to create any kind of site you want. What's even better is that Wix gives you access to most features on the free plan, although you'll need a dedicated e-commerce plan to sell your work online.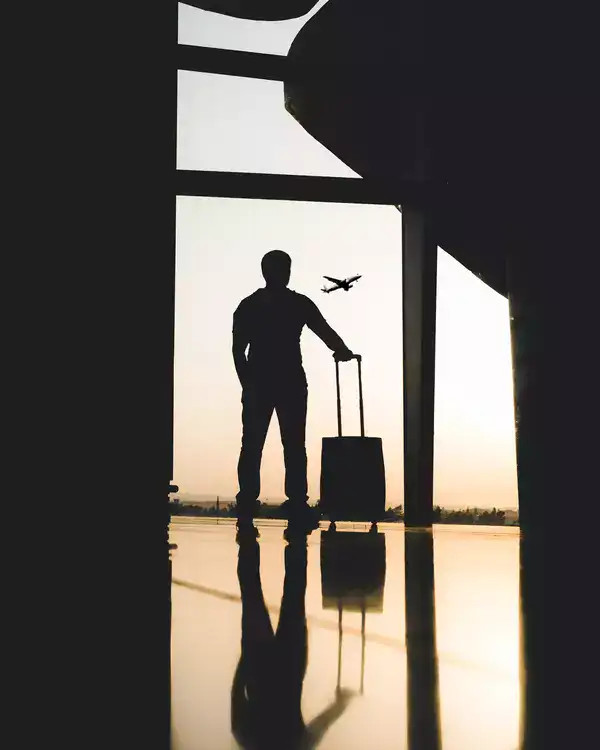 Wix takes the guesswork out of SEO with its AI-powered SEO wiz, which provides personalized tips to help you rank higher on search engines. With pre-made contact forms and many other interactive features, Wix offers writers a unique opportunity to connect with their fans and interact with their readers on their own terms.
Overall, Wix is a great option for writers who are looking to create robust and responsive websites that showcase their work and help them build their brand. The extensive range of stunning templates, along with custom-made layouts and preset designs, make it easy for writers to create a website that reflects their style and personality. And with free web hosting and domain services available, Wix makes it easy for writers to get started online without breaking the bank. If you're a writer looking for a website builder that offers amazing opportunities to promote your work and grow your audience, Wix is definitely worth a look.
WordPress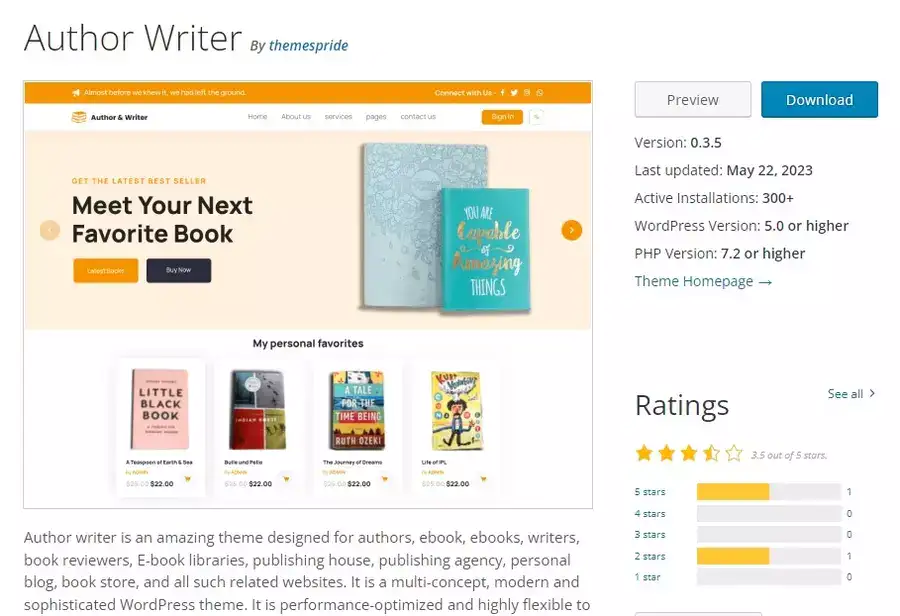 When it comes to building a website for authors and writers, WordPress is one of the best website builders in the market. In fact, it's a top contender according to our product review. WordPress provides not only its famous blogging platform but also offers a host of tools to help manage every detail of your blog.
One of the best features of WordPress is its advanced content manager, which helps manage your different pages and blog entries. It also lets you time certain uploads, bulk-edit blog design, create tons of custom categories, and more --- making it easier to organize and manage a writer's content without losing any crucial pieces.
Another great aspect is its blog and site monetization options. WordPress offers easy integration with literally thousands of third-party plugins and themes, making it a highly scalable option. It's an ideal choice for budding writers to showcase their talents on a global scale and potentially earn some extra income through their writing.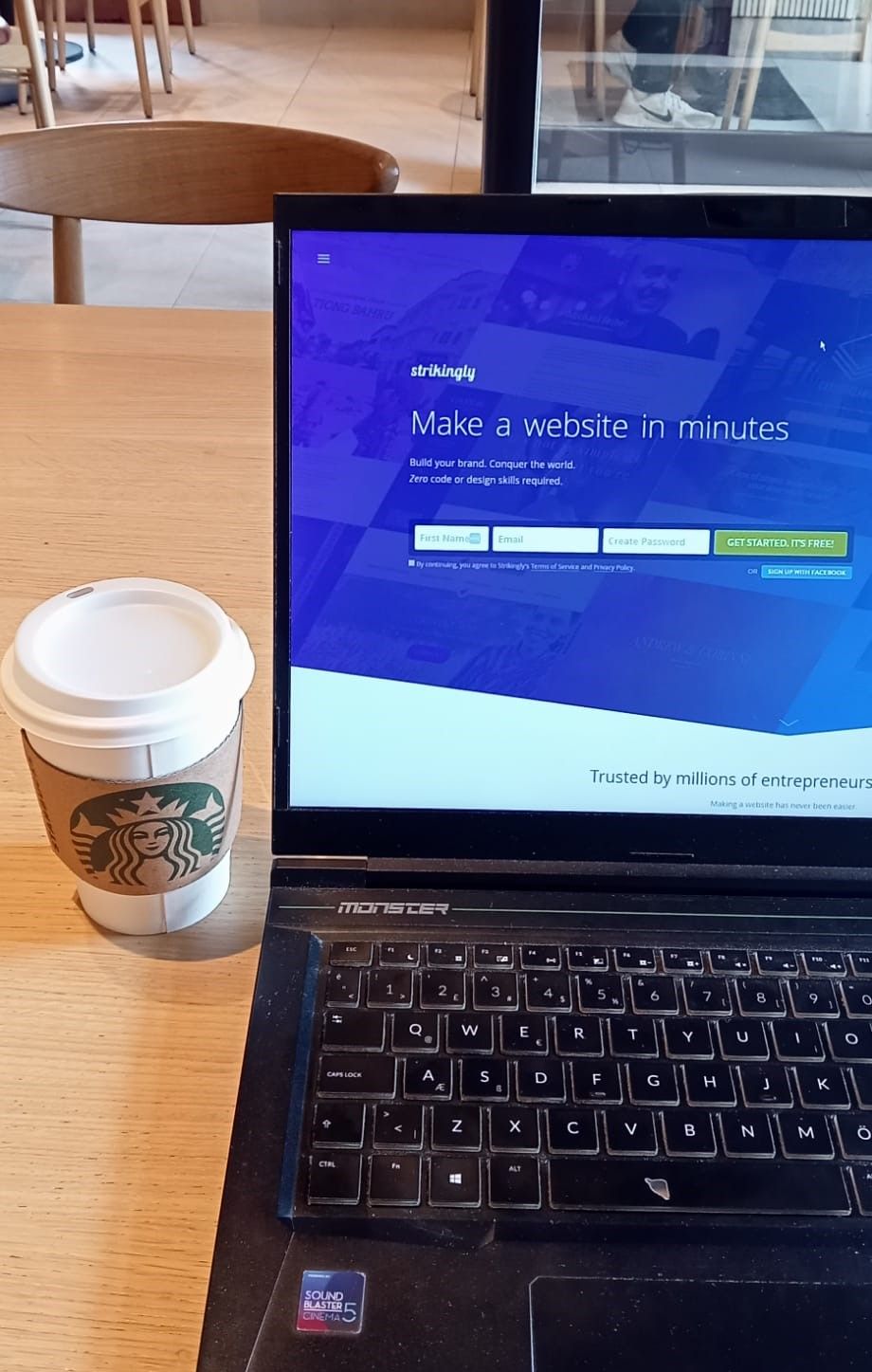 For those looking to expand their online presence, WordPress offers easy options for sharing blog posts from the most popular social media sites. It's important for writers to build their following and establish their brand, and WordPress makes this a breeze.
Managing multiple authors can be a hassle, but WordPress lets you do it from a single page. This feature is especially useful for teams of writers or publishers who are looking to streamline their authorship process.
Beyond just a blogging platform, WordPress offers a versatile option to create any kind of website or portfolio. It's easy to add custom pages, insert images, generate contact forms, embed sidebar widgets, and manage comments. The free templates are customizable and attractive, making it easy to brand your website to align with your writing. WordPress is compatible with all devices including Android, Windows, IOS, and Mac, making it easy for writers to work on their websites from any device.
In summary, WordPress is an excellent website builder option for authors and writers due to its scalability, easy content management, social media integration, and monetization options. It's the most scalable option in our list that can help promote budding writers to showcase their talents on a global scale, adding versatility to their careers. Additionally, WordPress is easy to use and very affordable compared to other website builders. It's the perfect platform for writers to create a stunning portfolio or website to feature their work.
---
Questions you might be asking
Which website is best for authors?
There are several website builders that are great for authors, including Squarespace, Wix, and WordPress. Each platform has its own unique set of features to help you create an author website that meets your specific needs.
How do I build an author website?
Building an author website can be a daunting task, but it doesn't have to be. First, decide on the purpose and goals of your website. Then, choose a website builder and customize your site with branding, design, and content. Finally, optimize your site for SEO and make it easy for readers to connect with you.
What is the best website host for freelance writers?
There are several website hosts that are great for freelance writers, including Bluehost, SiteGround, and HostGator. Each host offers different features, such as affordability, reliability, and customer support.
Is WordPress a good website for authors?
WordPress is a great website builder for authors because it offers a range of customization options and is highly SEO-friendly. Additionally, WordPress offers a variety of plugins and themes specifically designed for authors.
Do authors need a website?
Yes, authors should have a website to promote their work and engage with readers. A website provides an online presence for authors, allows them to showcase their work, and offers a means of communication with readers.
What websites do writers use to write?
There are several websites that writers use to write, including Google Docs, Microsoft Word, Scrivener, and Evernote. Each platform offers unique features to help writers organize and draft their work.