As a videographer, having a visually stunning website to showcase your work can make all the difference in attracting new clients and building your brand. But with so many website builders available, how do you know which one will best showcase your video portfolio? After weeks of testing and trying out different website builders, we've compiled a comprehensive list of the best website builder for videographers.
From easy-to-use templates to high-resolution video capabilities, these website builders offer everything you need to create a stunning website that showcases your videography skills. In fact, according to recent studies, 60% of consumers are more likely to consider or contact a business with a well-designed website. So without further ado, let's dive into the top website builders for videographers and take your online presence to the next level.
Related: Best website builders for artists

Squarespace
---

Shopify
---

Strikingly
---

Wix
---

Weebly
---

HostGator
---

Site123
---
Strikingly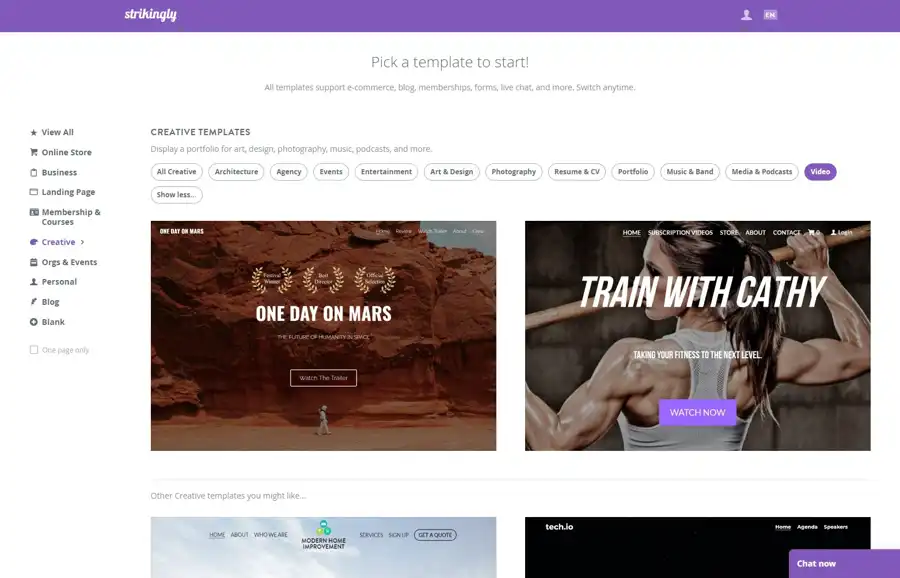 As a videographer, having a website to showcase your work is essential in today's digital landscape. With so many website builders available, it can be difficult to choose the one that suits your needs. After thorough testing, we can confidently say that Strikingly is a strong contender for the best website builder for videographers.
One of the most impressive features of Strikingly is its ease of use. Even those without any web design experience can quickly and easily create a stunning website. The platform offers a variety of templates specifically designed for portfolios, giving videographers the ability to display their work in a sleek and professional manner. And for those who prefer a single-page layout, Strikingly has an option tailored to their needs, making it one of the best website builders for single-page layouts.
Also read: Best website builders for authors 
But Strikingly isn't just for videographers. It's perfect for marketers and small businesses who want to build portfolios, product landing pages, or share events. With multiple websites available at an affordable cost, businesses can easily showcase different facets of their brand.
During our testing, we found that Strikingly offers some of the best website load speeds in the industry. In today's fast-paced world, slow load times can cost you potential customers. This website builder also provides top-notch customer support through a variety of channels, including email, live chat, and phone support.
In terms of pricing, Strikingly offers a free plan, which is ideal for those just starting out or on a tight budget. However, paid plans offer more functionality, allowing for e-commerce integration and custom domain names.
Overall, Strikingly is the perfect website builder for videographers and small businesses looking to create a professional online presence. Its ease of use, quick load times, and affordable pricing make it a strong contender in the website builder market.
Squarespace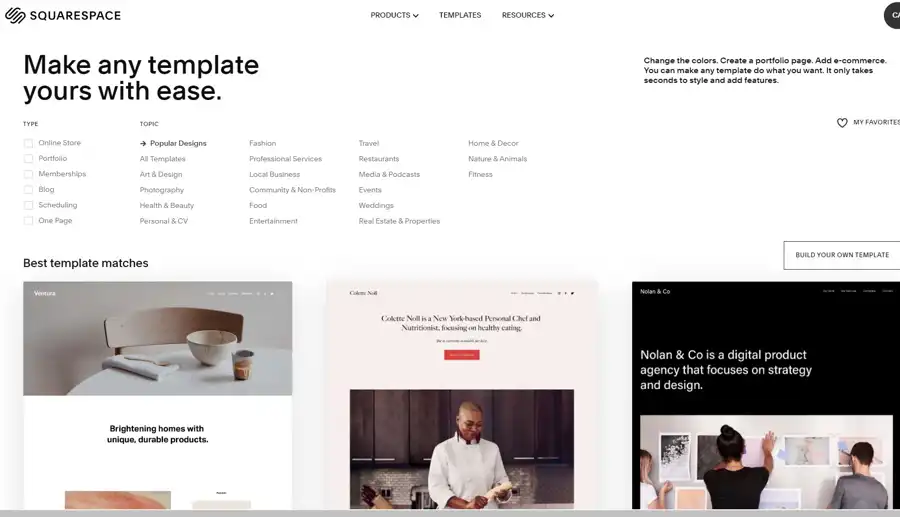 Squarespace is touted as one of the most popular website builders in the world, and for good reason. It is backed with powerful web design features that would make any videographer jump for joy. Squarespace provides videographers with beautiful and sleek templates that are specifically tailored to display their work in an eye-catching and professional way. An added benefit of using Squarespace is its SEO tools that help make web content more findable, and the option to create an online store to sell their products.
Squarespace's aesthetic appeal of templates is unmatched. It has a range of beautiful templates that are fully customizable to meet a videographer's specific needs. Squarespace also allows videographers to embed videos directly on their site, which means that they do not have to use third-party apps or programs to showcase their videography work. This simplifies the process and ultimately makes for a more polished final product.
Also read: Best website builders for auto detailing
Ease of use is key when it comes to the success of any website builder, and Squarespace has that edge. The platform is designed in a way that is straightforward and easy to navigate, even for someone who is not an experienced editor or website builder. Plus, Squarespace comes fully loaded with a ton of amazing features that will make any video portfolio stand out.
Aside from its array of templates, Squarespace also offers a ton of storage and bandwidth. This is particularly important for videographers as they typically work with larger file sizes that require adequate storage and bandwidth for optimal performance. Squarespace's storage and bandwidth capacity makes it a great option for videographers who want to showcase their work in high quality without sacrificing speed or performance.
While Squarespace is slightly more expensive than some of the other website builders on the market, it is undoubtedly a worthwhile investment. Its sleek and professional designs, along with its user-friendly interface, are great features to have in any website builder, especially for videographers who want their work to stand out. Overall, Squarespace is a great option for videographers who want to showcase their work online with a powerful and easy-to-use website builder.
Zyro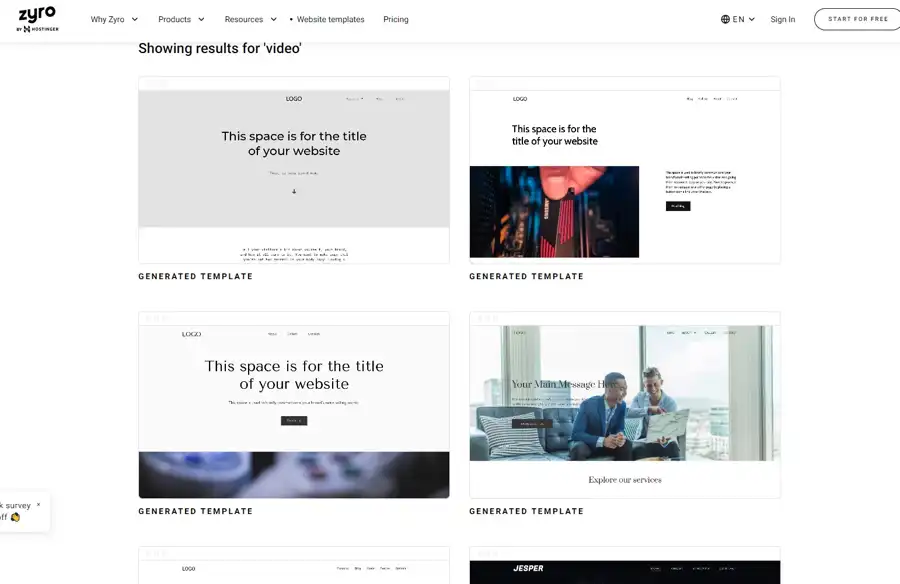 In the world of videography, having a dynamic and professional website is not only essential for showcasing your portfolio, but it also plays a significant role in attracting potential clients. That's why finding the best website builder for videographers is particularly important. And here's where Zyro comes in, one of the most user-friendly website builders out there.
As we put Zyro on the test, we were surprised to find out that it offers a range of features that rival more premium website builders such as WordPress and Squarespace. Zyro's drag-and-drop interface allows for quick and easy customization of templates, making it simple to create a unique and professional website with minimal expertise.
Another significant advantage of Zyro is its affordability, making it an accessible option for video creators on a budget. For example, Zyro's basic plan starts at only $1.99 per month and includes all the necessary features for a small business website.
Related: Best website builders for nonprofits
However, it's essential to keep in mind that while Zyro has many customizable templates, they may not have the level of creative control that some videographers desire. In this case, it's best to turn to more advanced website builders that specialize in design customization options.
That being said, we believe that Zyro is an excellent option for videographers looking to create a professional and easily accessible website quickly. Its affordability and AI writer tool make it a standout among other website builders such as Squarespace and WordPress.
WordPress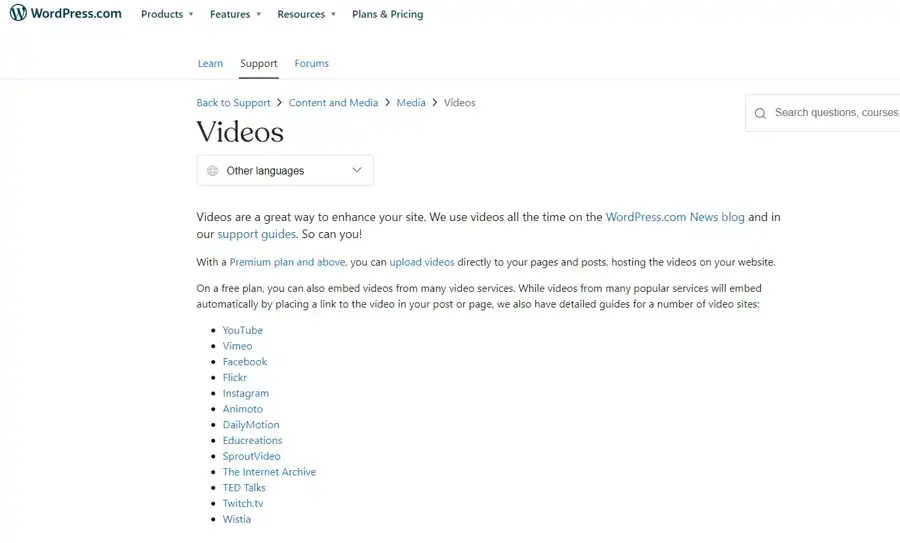 As videography continues to grow in popularity, it's essential for videographers to have a professional and well-designed website to showcase their work. With so many website builders available, it can be challenging to find one that's perfect for videographers. However, after thorough testing, we have found that WordPress is the best option for building a website for videographers.
WordPress.org is an incredibly versatile content management system that provides videographers with the necessary tools to create a unique and customized website. One of the key selling points of WordPress is that it allows access to full code, which offers unlimited design flexibility. With tens of thousands of templates available in the official theme library and across the web, videographers can quickly create an eye-catching and impactful website that effectively showcases their work.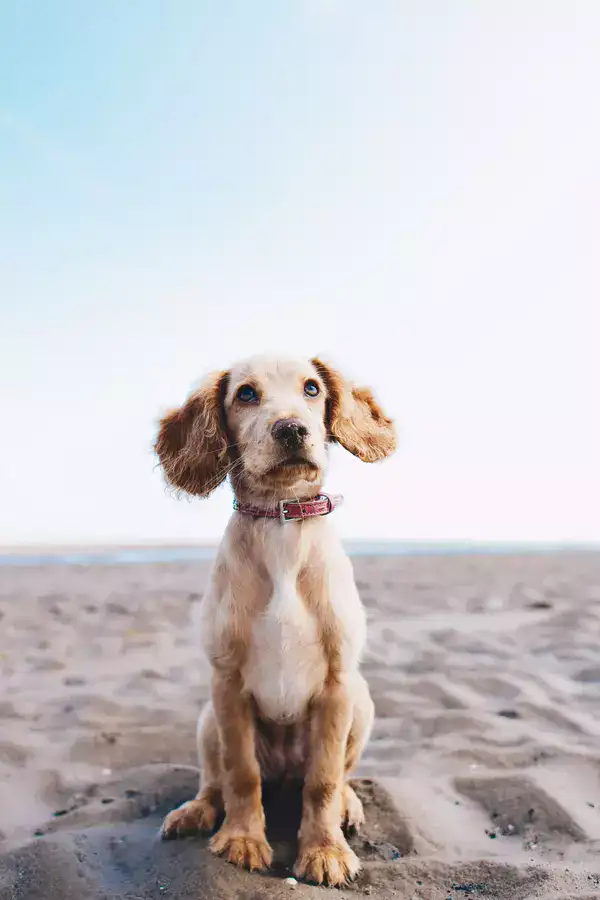 We found that WordPress has countless plugins that can enhance the video portfolio, making it the best option for videographers who want to take their website to the next level. While WordPress's interface may seem daunting to those unfamiliar with it, with a little effort and experimentation, it's entirely possible to create a unique and bespoke webpage.
Another significant advantage of WordPress is that it's great for a scalable videographer website. As a videographer's business grows, their site's needs change, and WordPress is the best platform for this. With a vast selection of plugins and themes, along with an excellent developer community and support, videographers can be confident that their website can grow with their business.
Personalizing a videographer's website with professionally designed templates is a breeze with WordPress. It's easy to find templates that are suitable for videographers, making the design process a lot simpler.
Shopify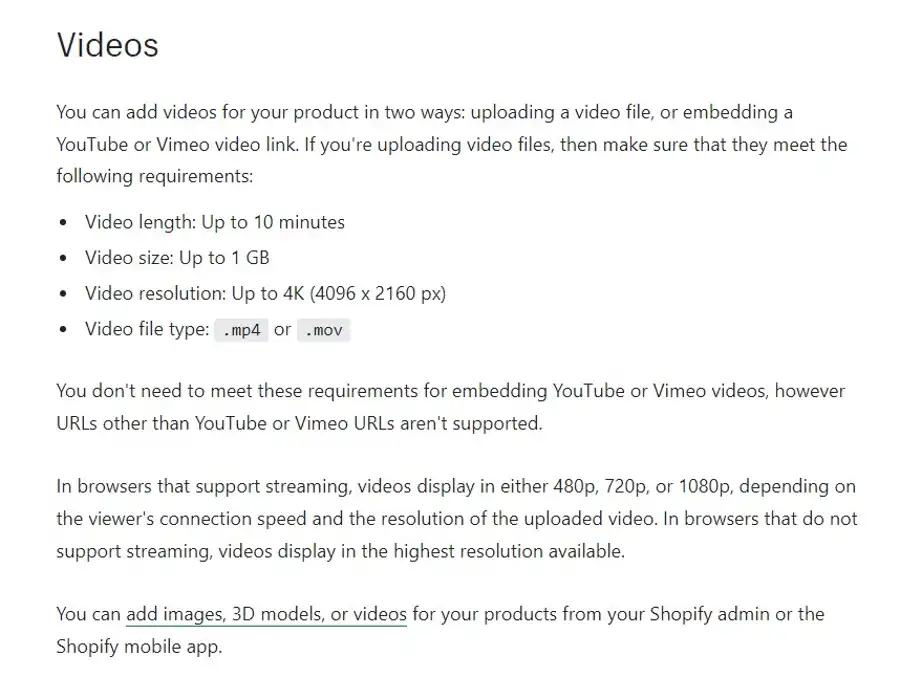 With Shopify, videographers can create a stunning website with ease, without having any coding or design experience. The platform offers dozens of templates suited for videography websites and a drag-and-drop interface that enables users to customize their sites quickly.
What's more, Shopify provides an array of tools to help videographers streamline their sales process. They can use the platform's integrated payment gateway to accept payments and set up shipping rates, so they can focus on video production without worrying about the logistics.
One of Shopify's significant advantages over its competitors is its reliability. The platform boasts a 99.99% uptime, so videographers can rest easy knowing their website is always available to potential clients.
In addition, Shopify offers a vast range of apps and plugins that videographers can integrate onto their site, such as video galleries, booking systems, and social media integrations. These features make it easy for videographers to showcase their work and manage their clients, all from one central hub.
In terms of website speed and performance, Shopify also excels, with an average load time of under three seconds, which is essential for keeping visitors engaged. And, with a responsive design, videographers' sites will look just as great on mobile devices as they do on desktops.
We also found that Shopify provides exceptional customer support. The platform offers 24/7 customer service via phone, email, and live chat, along with extensive documentation and resources.
---
Questions you might be asking
How do I create a videographer website?
To create a videographer website, you need to start by choosing a website builder that offers the functionality and design options you require. Once you've chosen a platform, you can select a template, customize it with your branding and content, and add any necessary functionality. You can also optimize your website for search engines and social media to improve your visibility online.
Is Wix good for filmmakers?
Wix is an excellent website builder for filmmakers because it offers a variety of features and templates that are specifically geared toward showcasing video content. You can create a professional-looking website with ease, even if you have little or no technical experience. Wix also offers numerous SEO tools and integrations that can help you get your content seen by more people.
Is Squarespace good for videographers?
Yes, Squarespace is an excellent choice for videographers because it provides a range of video-specific options and templates. You can add video content with ease and customize your website to fit your branding. With Squarespace, you can also manage your website on the go using its mobile app.
Do you need a website as a videographer?
Yes, if you want to grow your videography career or business, having a professional website is essential. Not only does it provide a platform to showcase your work and services, but it also helps build credibility and make it easier for potential clients to find and contact you.
Can Wix make videos?
While Wix is not a video editing software, it does offer video functionality. You can upload videos to your website, embed them on your site, and customize their appearance and playback options. Wix also offers an editor that allows you to trim and crop your videos before uploading them to your site.
How do I make a video website on Wix?
To make a video website on Wix, you can start by selecting a video-specific template or using the Wix editor to create a custom design. From there, you can add video content and customize your website's appearance and functionality using Wix's drag-and-drop tools. You can also optimize your site for search engines and social media to increase its visibility and reach.