website: https://c2-itsm.com/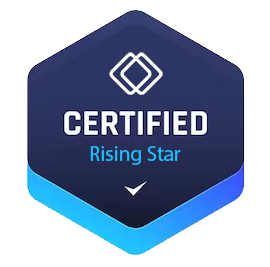 Overview of C2-ITSM: A Flexible IT Service Management Platform
C2-ITSM is a highly flexible and efficient IT service management platform designed to improve customer satisfaction and streamline operations. With a foundation in operational best practices, C2 offers a comprehensive solution that includes service desk, workflows and automation, CMDB and asset management, and seamless integrations with other apps.
With C2-ITSM, you can take control over your IT service workflows, automate processes, and enhance collaboration without the need for coding or breaking the bank. It provides a complete package for setting up and launching a service desk, along with advanced customization options to personalize the platform according to your specific needs.
Also check out: Harvestr Review
The key features of C2-ITSM include:
Ticketing and service desk
C2-ITSM offers an intuitive service desk that allows you to categorize, manage priorities, and track time to ease your workload. It provides a user-friendly interface for efficient ticket management and seamless communication with customers.
CMDB and asset management
C2-ITSM includes a powerful CMDB (Configuration Management Database) that enables you to track inventory, assets, licenses, POs, and more. You can effectively manage and monitor your IT assets, improving overall operational efficiency.
Workflows and automation
Automated workflows and processes in C2-ITSM help streamline tasks, escalate issues, assign tasks, and create custom triggers. By automating routine processes, you can reduce manual effort, improve productivity, and ensure faster resolution times.
Seamless integrations
C2-ITSM allows you to connect your favorite apps and tools through integrations and APIs. This feature enables you to sync user information, centralize access, and standardize processes, bringing all your operations onto one platform.
C2-ITSM is trusted by both private and public organizations, offering robust IT service management capabilities at an accessible price point. Its versatility and service management centralization have been highly praised by customers for significantly improving their efficiency.
Also check out: Teamwork Review
Pricing
C2-ITSM offers flexible pricing plans to suit various business requirements. The exact cost may vary depending on the specific needs of your organization.
For detailed information about the pricing options and to get a personalized quote, it is recommended to contact the C2-ITSM team directly. They will provide you with transparent cost details and assist you in selecting the best plan for your organization.
Please note that the pricing information mentioned above is subject to change, and it is always advisable to reach out to C2-ITSM for the most up-to-date pricing details.
Alternative Companies
While C2-ITSM offers numerous features and benefits, there are other notable companies in the IT service management space that you may also consider:
ServiceNow - A leading IT service management platform with robust features and extensive integrations.
Atlassian Jira Service Desk - A popular service desk solution known for its flexibility and user-friendly interface.
Freshservice - An IT service management software that offers comprehensive features for ticketing, asset management, and more.
BMC Remedy - A widely used IT service management solution designed for enterprise-level organizations.
Please note that these alternative companies may have different pricing structures, feature sets, and target markets, so it's important to compare them with C2-ITSM based on your specific needs and budget.
Also check out: Conceptboard Review
Frequently Asked Questions (FAQs)
Q: What is C2 enterprise?
A: C2 enterprise refers to the enterprise-level version of the C2-ITSM platform. It includes enhanced features, scalability, and customization options to meet the complex needs of large organizations.
Q: What does ITSM stand for?
A: ITSM stands for Information Technology Service Management. It refers to the set of processes, policies, and tools used to manage and deliver IT services to organizations and their customers.
Q: What are the components of ITSM?
A: The components of ITSM typically include service desk, incident management, problem management, change management, asset management, configuration management, and service level management. These components work together to ensure efficient IT service delivery and support.
Q: What is an example of an ITSM process?
A: Incident management is an example of an ITSM process. It involves recording, categorizing, prioritizing, and resolving incidents reported by users or detected through monitoring systems. The objective is to restore normal service operation as quickly as possible to minimize business impact.