website: https://www.flyingdonut.io/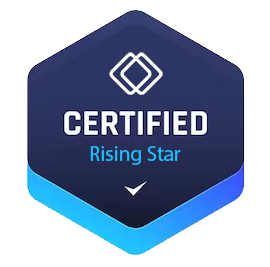 Overview of Flying Donut
Flying Donut is a leading Scrum and Kanban software that aims to elevate team productivity for both public and private projects. With its sleek and uncluttered design, Flying Donut prioritizes simplicity, allowing users to bid farewell to endless clicking and lost pages. The real-time interface of Flying Donut enables efficient work organization and management, making collaboration a breeze. Whether your team is distributed, remote, or co-located, Flying Donut's intuitive interface and easy-to-use backlog buckets ensure that everyone stays organized and on top of their work.
Flying Donut is a powerful tool that unleashes the potential of agile teamwork. The all-in-one Scrum and Kanban tool simplifies project management by providing a streamlined approach to tracking backlogs, scheduling tasks, and collaborating in real-time. It is designed to cater to a wide range of industries, including software development, digital marketing, indie game creation, and universities.
One of the key features of Flying Donut is its commitment to real-time collaboration, enabling transparency and communication among distributed, remote, or co-located teams. The tool offers a cutting-edge Kanban board that provides live updates, automated notifications, and integrated tools to optimize workflow and provide valuable insights.
Pricing
Flying Donut offers two pricing plans:
Free Donut: This plan is always free and includes features such as up to 5 users, 1 private project, unlimited public projects, SSL protection, and basic support.
Standard Donut: For $5.00 per user per month (billed monthly), the Standard Donut plan offers unlimited users, unlimited private projects, unlimited public projects, SSL protection, priority support, advanced filtering for the board and backlog, and the ability to copy/move cross-context cards.
With the Standard Donut plan, users can enjoy enhanced functionality and additional support options, making it ideal for teams looking for a more comprehensive experience.
Alternative Companies
While Flying Donut is a top choice for Scrum and Kanban software, there are other alternatives available in the market. Some popular alternatives to Flying Donut include:
1. Trello
2. Jira Software
3. Monday.com
4. Asana
5. ClickUp
Each of these alternatives offers unique features and pricing options, catering to different team requirements and preferences. It is recommended to explore these alternatives and compare them with Flying Donut to determine the best fit for your specific needs.
FAQs about Flying Donut
Q: Is Flying Donut suitable for both small and large teams?
A: Yes, Flying Donut is designed to accommodate teams of all sizes, ranging from small startups to large enterprises. Its scalable features and intuitive user interface make it accessible and efficient for teams of various sizes.
Q: Can I integrate Flying Donut with version control systems like GitHub?
A: Yes, Flying Donut offers seamless integration with popular version control systems like GitHub, Bitbucket, and GitLab. This integration helps automate workflows and provides a comprehensive view of relevant commits.
Q: What cloud storage systems can I integrate with Flying Donut?
A: Flying Donut supports integration with leading cloud storage systems such as Google Drive and Dropbox. This integration allows users to attach files from these cloud storage platforms to Flying Donut cards, enhancing collaboration and file management capabilities.
Q: Does Flying Donut offer any discounts for annual subscriptions?
A: Yes, Flying Donut offers a 20% discount on annual subscriptions, allowing users to save on their subscription costs while enjoying continuous access to all the features and benefits of the chosen plan.
Still have questions? Feel free to reach out to our support team for further assistance!