website: https://www.avion.io/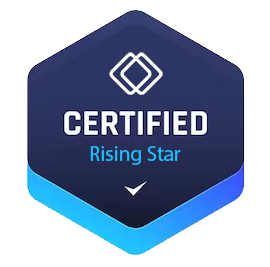 About Avion
Avion is a versatile product management tool that puts the user's experience at the forefront of the development process. It helps teams plan and build products that are valuable to users by incorporating user journeys and personas into the feature planning process. With Avion, you can map out dependencies, visualize features and release plans, and communicate effectively with stakeholders at every level.
Story mapping is a key feature of Avion that allows teams to plan features alongside the most important context – the users and their behavior. By prioritizing the user first, teams can deliver experiences that truly matter. Avion's simple and clear visualizations enable stakeholders to understand backlogs and roadmaps easily, ensuring everyone is on the same page.
Avion also offers integrations with popular backlog tools like Jira, Azure DevOps, GitHub, and Trello, making it easy to incorporate Avion into your existing product stack. This ensures a seamless process from planning to delivery, allowing your team to work more efficiently and empathize with users.
Also check out: Planview Portfolios Review
Pricing
Avion offers flexible pricing options to suit different team sizes and needs. The pricing plans are as follows:
Basic Plan: $19/month
Pro Plan: $49/month
Enterprise Plan: Custom pricing
The Basic Plan includes access to all core features of Avion, unlimited story maps, and support for up to 10 users. The Pro Plan offers additional features such as advanced integrations, priority support, and support for up to 25 users. The Enterprise Plan is tailored to fit the specific requirements of large organizations and provides additional benefits like dedicated account management and enterprise-grade security. For the Enterprise Plan, pricing is available upon request.
Also check out: Jell Review
Alternative Companies
While Avion is a powerful product management tool, there are alternative companies that offer similar solutions. Some popular alternatives to Avion include:
Productboard: Productboard focuses on customer-centric product management, helping teams capture, organize, and prioritize user insights.
Aha!: Aha! is a product roadmap software that helps teams set strategy, prioritize features, and monitor progress.
Clubhouse: Clubhouse is an agile project management platform that enables teams to plan, track, and collaborate on their work.
Each of these alternatives has its own unique features and pricing models, so it's important to explore them to find the best fit for your team's needs.
FAQ
Q: How does Avion help prioritize features?
A: Avion's story mapping feature allows teams to visualize the entire customer journey and map out dependencies. By understanding the importance of each feature in relation to the user and their behavior, teams can effectively prioritize their work and focus on building features that deliver the most value.
Q: Can Avion be integrated with other project management tools?
A: Yes, Avion offers integrations with popular backlog tools such as Jira, Azure DevOps, GitHub, Trello, and more. These integrations make it easy to incorporate Avion into your existing workflow and collaborate seamlessly with your team.
Also check out: Smartsheet Review
Q: Is Avion suitable for large enterprise organizations?
A: Absolutely! Avion offers Enterprise-specific features and scalable usage to meet the needs of large organizations undergoing digital transformation. The Enterprise Plan also includes dedicated account management and enterprise-grade security to ensure a smooth and secure experience.
Q: Can Avion be used by non-technical teams?
A: Yes, Avion can be used by both technical and non-technical teams. Its user-friendly interface and clear visualizations make it easy for anyone to understand and collaborate on product roadmaps and backlogs.