website: https://www.mosaicapp.com/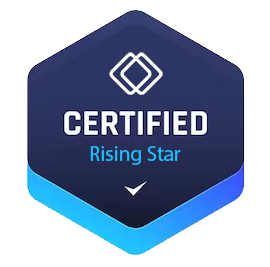 Mosaic: The Top Resource Management Software in 2024
Mosaic is a leading resource management software that helps businesses optimize their project planning, workforce management, and budget tracking. With its AI-powered features, Mosaic offers a comprehensive solution for businesses in various industries, including architecture and engineering, creative and web development agencies, IT and software development, and consulting services.
One of the key strengths of Mosaic is its ability to provide high-level visibility into what everyone in the organization is working on. With Mosaic, you no longer have to manage in the dark and can have a clear understanding of the progress and status of all projects. It allows you to efficiently plan projects based on actual capacity, balance workloads, and quickly assemble teams.
Also check out: QVscribe Review
If you're tired of using spreadsheets for complex resource management, Mosaic is the ideal solution for you. It is 10 times more effective than spreadsheets and offers specialized tools for resource management. You no longer have to spend hours exporting data for spreadsheets as Mosaic is fully integrated with your financial and HR software, making data management seamless.
Mosaic also addresses the challenges of slow and cumbersome people management workflows. With its modern AI-powered features, Mosaic is fast, easy to use, and intuitive. It helps prevent employee burnout by allowing you to take control of work allocation and balance workloads effectively. Additionally, Mosaic enables you to track project budgets in real-time, preventing scope creep.
One of the standout features of Mosaic is its ability to provide real-time reports. Unlike traditional monthly reports, Mosaic's reports offer real-time insights, allowing you to take required action before it's too late. This level of visibility and control helps organizations increase their efficiency and utilization rate, ultimately leading to higher profitability.
Also check out: Jira Align Review
Pricing
Mosaic offers flexible pricing plans to cater to the diverse needs of businesses. The pricing varies based on the number of employees and average billing rate. With an average billing rate of $175/hour and an average utilization rate of 60%, businesses can calculate their return on investment (ROI) using Mosaic's ROI calculator on their website. The estimated additional revenue and ROI can be significant, making Mosaic a worthwhile investment.
Also check out: Copy5 Review
Frequently Asked Questions (FAQ)
| Question | Answer |
| --- | --- |
| How can Mosaic benefit my organization? | Mosaic offers high-level visibility, efficient project planning, improved resource management, real-time reporting, and increased profitability for your organization. |
| Is Mosaic easy to integrate with other software? | Yes, Mosaic is fully integrated with financial and HR software, making data management seamless. |
| Can Mosaic help prevent employee burnout? | Yes, Mosaic allows you to balance workloads effectively, preventing employee burnout and maximizing productivity. |
| Does Mosaic provide real-time reporting? | Yes, Mosaic's real-time reports offer insights that help you take necessary actions before it's too late. |
| How does Mosaic calculate ROI? | Mosaic's ROI calculator considers the number of employees, average billing rate, and utilization rate to estimate additional revenue and ROI. |
In conclusion, Mosaic is a powerful resource management software that offers comprehensive features for effective project planning, workforce management, and budget tracking. Its AI-powered capabilities and real-time reporting provide businesses with the tools they need to optimize efficiency and increase profitability. With flexible pricing options, Mosaic caters to businesses of all sizes. Consider Mosaic as your go-to resource management solution for better, faster, and smarter results.