website: https://chisellabs.com/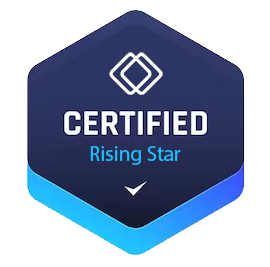 Chisel: The Ultimate Agile Product Management Software
Overview
Chisel is a comprehensive and unified project management (PM) platform designed to help product managers, teams, and organizations create roadmaps, collect customer feedback, and achieve internal team alignment. With Chisel, companies can streamline their product management processes, prioritize effectively, and make data-driven decisions.
Also check out: TASKBOSS Review
Chisel's core features include:
Roadmaps: Create agile and customizable product roadmaps tailored to your team's unique prioritization framework.
Team Radar: Foster team alignment and drive collaboration by involving all stakeholders in the decision-making process using the Alignment Matrix™.
Product Feedback: Capture, curate, prioritize, and organize ideas using the Idea Box™. Collect customer feedback directly through Chisel Customer Portal or Chisel User Surveys.
Built-in Integrations: Get a 360° view and enhance decision-making by bringing all your data into one place with Chisel's seamless integrations.
Chisel offers product leaders a cohesive tool that spans feature roadmaps, team prioritization, and customer feedback. It is highly regarded in the market for its ability to focus discussions on the right projects, ensuring product decisions are based on real data and insights.
Also check out: Qlorem Review
Pricing
Chisel provides pricing plans to meet the needs of various-sized teams and businesses. Here's an overview of their pricing model:
| Plan | Price per Month | Inclusions |
| --- | --- | --- |
| Basic | $29 | Roadmaps, Team Radar, Product Feedback, and Basic Integrations |
| Pro | $99 | All Basic features plus Advanced Integrations and Analytics |
| Enterprise | Contact Sales | Customized solution for larger organizations with priority support and enterprise-grade integrations |
Alternative Companies
While Chisel is an exceptional product management software, there are several alternative companies in the market that provide similar solutions. Some popular alternatives to consider include:
Aha!
Productboard
Wrike
Asana
Also check out: UMT360 Review
Frequently Asked Questions (FAQ)
Q: How long is the free trial period for Chisel?
A: Chisel offers a free forever plan for users to explore the platform's capabilities. Certain features and limitations may apply.
Q: Is Chisel suitable for both small startups and large enterprises?
A: Absolutely! Chisel provides different pricing plans to accommodate teams and organizations of all sizes. Whether you're just starting out or an established enterprise, Chisel has a plan for you.
Q: Can I integrate Chisel with other tools that my team uses?
A: Yes, Chisel offers built-in integrations to bring all your data into one place. It ensures seamless collaboration by allowing you to connect with tools your team already relies on.
Q: Which industries can benefit from using Chisel?
A: Chisel is versatile and suitable for various industries, including software development, product management, marketing, and more. It can be tailored to fit the unique needs of different sectors.