website: https://craft.io/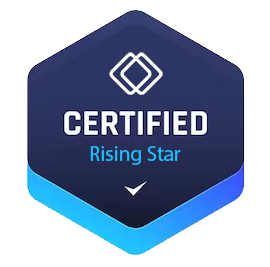 About Craft.io: The End-to-End Product Management Platform
Craft.io is an innovative and comprehensive product management platform that helps teams streamline their product development process. From collecting valuable feedback to execution, Craft.io centralizes all product-related activities in one place, making it easier for teams to collaborate and make smart product decisions. Whether you're a product manager, product owner, or part of the product operations team, Craft.io provides a range of tools and features to help you manage the entire product lifecycle.
With Craft.io, you can strategize your vision by zooming in and out to understand your long-term goals. Collecting valuable feedback is made simple, as you can invite people to provide insights on your product or sync existing data to gain a better understanding of your users' needs. Defining the features that matter most becomes easier too, as Craft.io offers customizable views that align with your team's objectives.
Also check out: CoSchedule Marketing Suite Review
One of the standout features of Craft.io is its built-in prioritization best practices. By utilizing these, you can ensure that you're working on the right strategic initiatives and prioritize what development should work on. Planning capacity becomes hassle-free with automated visualization, and you can share a compelling product story with just the right information using Craft.io's roadmap visualization and unique audience-specific roadmaps.
Craft.io also offers a robust portfolio management tool that allows you to view and manage all of your product data across your company. You can seamlessly integrate with development tools, track progress, and ensure successful execution of your plans. Additionally, Craft.io provides Guru, a product management best practices module that helps your team become better at what they do.
Pricing
Craft.io offers flexible pricing options to cater to a range of needs. The pricing starts at $20 per user per month, with discounts available for annual subscriptions. The subscription includes access to all the platform's features and ongoing updates.
Alternatives to Craft.io
While Craft.io is a powerful and comprehensive product management platform, there are other alternatives worth considering:
Asana: Asana is a project management tool that offers a range of features for product management, including task management, collaboration tools, and integrations with other popular software.
Aha!: Aha! is a roadmap software that provides a comprehensive platform for product management teams. It offers features such as idea management, roadmapping tools, and strategy alignment.
Jira: Jira is a widely used project management and issue tracking tool that can be customized for product management needs. It offers a range of features, including task management, agile planning, and integrations with other popular development tools.
Also check out: Ummense Review
Frequently Asked Questions
Is Craft.io suitable for all team sizes?
Yes, Craft.io is designed to accommodate teams of all sizes, from small startups to large enterprise organizations. The platform offers scalability and flexibility to meet the needs of different teams and their respective sizes.
Can Craft.io integrate with other tools?
Yes, Craft.io offers seamless integration with various development tools and platforms, such as Jira, allowing you to connect your product management process with other tools your team may already be using.
Does Craft.io offer customer support?
Absolutely! Craft.io provides comprehensive customer support through their Help Center, where users can find answers to frequently asked questions and access helpful resources. They also offer email support for any additional assistance that may be required.
Is Craft.io secure?
Security is a top priority for Craft.io. They have implemented robust data protection measures to ensure the safety and privacy of your product data. Craft.io's platform is designed with cutting-edge data security features and complies with the highest industry standards and regulations.
Also check out: Teamogy Review
Can Craft.io be customized to fit our specific workflows?
Yes, Craft.io offers a high level of customization. The platform allows you to tailor and configure various features according to your team's specific workflows and processes. Craft.io's flexibility ensures that you can mold the platform to fit seamlessly into your existing work environment.