website: https://www.appspace.com/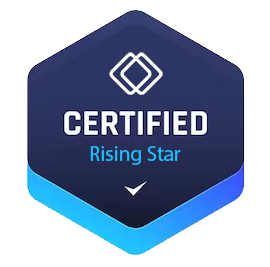 Connect Your People, Places, and Spaces with Appspace
Appspace is a comprehensive workplace experience platform designed to bring your team together and provide seamless management of employee communications and physical office spaces. Whether your team is working remotely or in a centralized location, Appspace ensures that every member has an enjoyable and engaging work experience.
With Appspace, you can connect with your employees through various communication channels, such as intranet, knowledge management, internal communication, and team collaboration. It also offers features like space reservation, hot desking, room booking, maps and floor plans to efficiently manage your workplace. Additionally, Appspace provides workplace management tools like employee app, visitor management, digital signage, and wayfinding to enhance productivity and streamline operations.
Also check out: Jell Review
One of the key features of Appspace is its content and publishing capabilities. With design templates, ready-made content, and the ability to create broadcasts and alerts, Appspace enables you to effectively share important information and engage your employees.
Appspace offers a range of platform features that include enterprise messaging integration, reporting and analytics, apps and bots, centralized administration, devices security, and more. These features ensure that you have complete control over your workplace management and can easily monitor and analyze your team's performance.
Appspace Pricing
The pricing for Appspace is tailored based on the specific needs and size of your organization. The cost varies depending on the number of users and the features you require. To get detailed pricing information and a personalized quote, it is recommended to contact the Appspace sales team directly.
Appspace offers different subscription packages, starting from a basic plan that includes essential features, and higher-tier plans that offer additional functionalities and support. The pricing typically includes access to the platform features, regular updates and maintenance, customer support, and optional enhanced services.
Also check out: Toggl Plan Review
Alternative Companies
While Appspace is a comprehensive workplace experience platform, there are other companies in the market that provide similar services. Some notable alternatives to consider include:
Slack: A popular workplace communication tool that enables team collaboration and internal communication.
Asana: A project management platform that helps teams stay organized and collaborate effectively.
Zoom: A video conferencing solution that facilitates virtual meetings and remote collaboration.
Robin: A workplace management software that specializes in office space reservation and resource management.
ScreenCloud: A digital signage platform that allows you to display content on screens throughout your workplace.
Also check out: Jira Align Review
Frequently Asked Questions
Q: Can I customize the appearance of Appspace to match my company's branding?
A: Yes, Appspace offers customization options so you can brand the platform with your company's logo, colors, and visual elements.
Q: Is Appspace compatible with other workplace tools and software?
A: Appspace provides integrations with various workplace tools and software, including popular platforms like Microsoft and Google.
Q: Can I track the usage and engagement of content shared through Appspace?
A: Yes, Appspace provides reporting and analytics features that allow you to monitor the performance and engagement of your content.
Q: Does Appspace offer customer support?
A: Yes, Appspace provides customer support to assist you with any questions or issues you may have during your usage of the platform.
Q: Can I try Appspace before making a purchase?
A: Yes, Appspace offers a free trial period so you can explore the platform and its features before making a decision.
Appspace is revolutionizing the way teams connect and collaborate in the workplace. With its comprehensive set of features and customizable options, it is a powerful tool for streamlining communication and optimizing workspace management. Whether you're a small team or a large enterprise, Appspace has solutions to meet your specific needs. Contact the Appspace sales team today to learn more and request a demo of this cutting-edge workplace experience platform.