website: https://www.microsoft.com/en-us/microsoft-365/visio/flowchart-software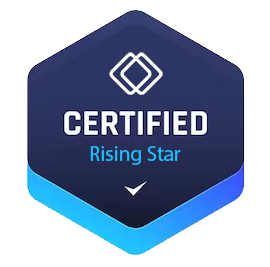 Visio: Simplify Data Visualization and Collaborative Diagramming
If you're looking for a reliable and user-friendly tool to create visually appealing diagrams and flowcharts, look no further than Visio. Developed by Microsoft, Visio is a flowchart maker and diagramming software that enables you to bring your ideas to life with ease. Whether you're a professional analyst, project manager, or a student working on a school project, Visio has got you covered.
With Visio, you can create a wide range of diagrams, including flowcharts, org charts, floor plans, network diagrams, and more. It offers dozens of ready-to-use templates and thousands of customizable shapes to make your diagrams dynamic and impactful. From brainstorming sessions to process mapping and visual collaboration, Visio has the tools you need to optimize your workflow.
Visio Plans and Pricing
Visio offers various pricing options to suit different needs and budgets. The pricing plans include:
Visio Plan 1: This plan allows you to access Visio for the web and costs $5 per user per month.
Visio Plan 2: With this plan, you can enjoy the full capabilities of Visio desktop and web app, along with premium features like data linking and advanced diagramming. It is priced at $15 per user per month.
Visio Standard 2021: This is a one-time purchase option that costs $280, giving you access to Visio desktop only.
Visio Professional 2021: Another one-time purchase option priced at $530, this plan provides you with the complete Visio experience, including advanced diagramming and data visualization features.
Each pricing plan comes with different features and functionalities, so you can choose the one that best suits your requirements and budget.
Alternative Companies to Visio
While Visio is a popular choice among users for diagramming software, there are other options available in the market. Some of the notable alternatives to Visio include:
Lucidchart: A cloud-based diagramming solution that offers a wide range of features and integrations to enhance collaboration.
Draw.io: An open-source diagramming tool that allows you to create professional-looking diagrams without any cost.
Creately: Known for its user-friendly interface and extensive template library, Creately is a great option for both beginners and experienced diagrammers.
SmartDraw: This intuitive diagramming software offers a vast collection of templates and automated features to simplify your diagram creation process.
When choosing the right diagramming software, consider your specific needs, budget, and desired level of functionality.
Frequently Asked Questions about Visio
Q: What is Visio used for?
Visio is primarily used for creating visual representations of different types of diagrams, such as flowcharts, org charts, floor plans, network diagrams, and more. It helps users simplify complex information and communicate ideas effectively.
Q: Is Microsoft Visio free to use?
No, Microsoft Visio is not available for free. It is a paid software with various pricing plans to choose from.
Q: Is Visio being phased out?
No, there are no indications of Visio being phased out. Microsoft continues to invest in its development and offers regular updates and new features to enhance user experience.
Q: Is Visio part of Office 365?
Yes, Visio is available as part of certain Office 365 plans. Subscribers to Microsoft 365 commercial plans have access to Visio in their subscription, allowing them to create diagrams anytime, anywhere, and collaborate with others seamlessly.
If you're looking for a powerful yet user-friendly tool to create professional diagrams and collaborate with your team, Visio is a top choice. Its extensive features, flexibility, and compatibility with other Microsoft tools make it a valuable addition to any individual or business that relies on visualizing complex information.