website: https://www.visirule.co.uk/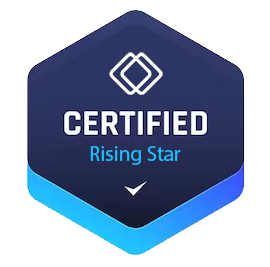 VisiRule: Rapid Prototyping Expert System Software
VisiRule is a versatile software package that empowers non-programmers to build intelligent solutions using expert knowledge visually. It combines the best of artificial intelligence, expert systems, rapid prototyping, decision tree flowcharts, and documents. With VisiRule, you can easily draw charts on your desktop or browser and deliver them as web apps or HTML client-side apps without the need for server interaction.
VisiRule is designed to handle complexity while providing an easy-to-use interface for creating and executing logic. By eliminating the need for coding in "computer gobbledygook," it makes it accessible even for individuals without a technical background. Whether you need to triage and advise on legal, tax, or medical questions, ensure compliance with automated checklists, produce risk assessment questionnaires, troubleshoot and repair faults, increase sales, or build interactive guided product tours, VisiRule has got you covered.
Rapid prototyping is a core feature of VisiRule, allowing you to quickly create and test business logic with minimal training. It supports iterative enhancement through incremental improvement and refinement, enabling you to develop scalable and modular solutions. The flexibility of VisiRule allows you to start with interactive questions and later switch to using external data, providing a wide range of deployment options.
One of the key advantages of VisiRule is its ability to turn experts into meta-experts. By capturing and making expert knowledge available to others, VisiRule helps bridge the gap between expertise and execution. Diagramming expert knowledge using flowcharts allows for clear representation and shared understanding among business users. Using VisiRule, valuable knowledge can be captured, validated, and reused on a self-service basis.
VisiRule supports low-code and no-code development, allowing for rapid prototyping and knowledge capture. Its logical framework and rules engine validate and verify chart content, simplifying the development process. Document automation is another powerful feature of VisiRule, enabling the automated generation of multiple documents in various formats. The dynamic text selection and insertion feature allows for complex logic application in document generation.
VisiRule provides automated testing and regression testing capabilities with AutoAudit. It allows charts to be run using test data in fully automated or semi-automated modes, making validation and maintenance easier. VisiRule Analytics provides insights into chart usage, helping you make informed updates and improvements. It combines lean AI technology with cloud-based delivery for scalability and affordability.
With its expert system technology, VisiRule allows for the deployment of human knowledge to guide users through complex processes. It focuses on explainability, allowing systems to justify their reasoning. Your visitors' execution paths can be explained in terms of HOW, WHAT, and WHY, unlike black box neural networks. VisiRule also offers features like exporting users' answers, auditing knowledge, and providing a truth table generator to analyze the effect of logic.
Pricing Information
The cost of VisiRule varies depending on the specific needs and requirements of your organization. For detailed pricing information, please contact VisiRule directly at [email protected] or visit their website https://www.visirule.co.uk.
Alternative Companies
While VisiRule is an excellent option for rapid prototyping expert system software, there are alternative companies in the market that provide similar solutions. Some notable alternatives to consider include:
DecisionLogic: DecisionLogic offers intuitive and customizable decision support software for various industries.
RuleXpress: RuleXpress provides a user-friendly environment for creating and managing business rules and decision logic.
IBM Watson: IBM Watson offers a range of AI and expert system solutions, including natural language processing and cognitive computing capabilities.
Expert360: Expert360 specializes in expert system software for consulting and knowledge management purposes.
Each of these companies has its unique features and strengths, so it's essential to evaluate your specific requirements before making a decision.