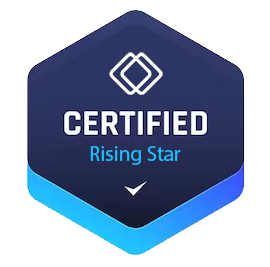 Flowbiz: Streamline Your Workflow Management Effortlessly
Looking for a powerful and intuitive workflow management software to optimize your business processes? Meet Flowbiz, a cloud-based solution designed to help businesses across various industries streamline their workflows and improve efficiency. Whether you're a freelancer, small business owner, or part of a large enterprise, Flowbiz offers a range of features and benefits to suit your needs.
With Flowbiz, you can easily customize graphics and attributes across processes using templates and formatting tools. This allows you to create personalized workflows that align with your specific requirements. Additionally, teams can search for specific reports, emails, calendar items, and files with ease, ensuring that all relevant information is readily accessible.
Key Features
Flowbiz offers a comprehensive set of features to enhance workflow management:
Alerts/Notifications: Stay up-to-date with real-time notifications for important tasks and events.
Activity Dashboard: Gain insights into your workflow progress and performance with a centralized dashboard.
Reporting & Statistics: Generate detailed reports and track workflow analytics to identify areas for improvement.
Third Party Integrations: Seamlessly connect Flowbiz with other tools and software you use to streamline your workflow management.
Customizable Reports: Tailor reports to meet your specific reporting needs and preferences.
Data Import/Export: Easily import and export data to and from Flowbiz for seamless collaboration and data management.
Pricing
Flowbiz offers pricing plans starting from $5.00 per user/month, making it an affordable solution for businesses of all sizes. With a subscription-based pricing model, you can choose the plan that best suits your organization's needs and budget. For more detailed pricing information, visit the official Flowbiz pricing page.
Flowbiz FAQs
Q: What type of pricing plans does Flowbiz offer?
A: Flowbiz offers subscription-based pricing plans starting from $5.00 per user/month.
Q: Who are the typical users of Flowbiz?
A: Flowbiz caters to a wide range of users, including freelancers, small businesses, mid-sized businesses, large enterprises, and public administrations.
Q: What languages does Flowbiz support?
A: Flowbiz supports English as its primary language.
Q: Does Flowbiz offer an API?
A: No, Flowbiz does not currently have an API available.
Q: What level of support does Flowbiz offer?
A: Flowbiz offers multiple support options, including chat, phone support, a knowledge base, FAQs/forum, and email/help desk support.
Flowbiz is a user-friendly and feature-rich workflow management software that helps businesses optimize their processes. With affordable pricing plans, intuitive features, and excellent support options, Flowbiz is a reliable choice for streamlining your workflow management efforts.
---