website: https://www.teamflowhq.com/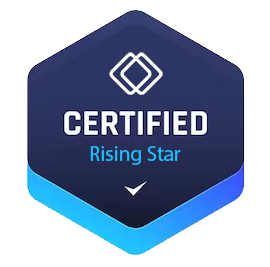 TeamFlow: Lead Winning Teams with a Virtual Sales Floor
TeamFlow is a powerful platform designed to help businesses manage and optimize their remote sales development teams. With its virtual sales floor and collaboration hub, TeamFlow provides all the tools necessary to increase productivity, improve team collaboration, and crush sales quotas. Whether you're looking to enhance your outbound power hour, provide live coaching and training, or create a virtual office environment, TeamFlow has got you covered.
What Can TeamFlow Do for Your Business?
TeamFlow offers a range of features and benefits that are tailored to the needs of remote sales teams:
Virtual Sales Floor: TeamFlow provides a virtual bullpen that allows your sales development team to dial together in real-time. This fosters collaboration, enables peer-to-peer learning, and creates a sense of camaraderie, just like in a physical office.
Live Coaching: Instead of providing feedback hours or days after calls, TeamFlow allows you to listen in while your SDRs are making calls, enabling you to give immediate and targeted coaching. This real-time coaching helps onboard new reps faster and enhances the performance of experienced team members.
Real-Time Visibility: With TeamFlow, you can easily see who's online, who's in a call, and who's dialing. This transparency allows for better coordination, improves team communication, and enables you to celebrate big wins together as a team.
Dialer Integration: TeamFlow seamlessly integrates with popular dialer platforms like Aircall, Salesloft, and Outreach, making it easy for your team to use their preferred tools. It enables live call broadcasting, displays call status, and allows for real-time feedback and call shadowing.
TeamFlow's unique selling point lies in its ability to empower your team to learn and sell together, replicating the dynamics of a real office environment in a remote setting. By leveraging the platform's features, you can enhance team collaboration, improve coaching effectiveness, and ultimately drive better sales results.
Pricing
TeamFlow's pricing starts at $50 per user per month. This includes dialer integration, access to the virtual bullpen, and live two-way communication for coaching. Additionally, the package offers unlimited cold calling power sessions, white glove onboarding, a dedicated account manager, and priority support to ensure a seamless and supportive experience for your team.
FAQs about TeamFlow
What is the meaning of TeamFlow?
TeamFlow is a platform designed to optimize and enhance remote sales teams' performance by providing a virtual sales floor, live coaching capabilities, and real-time visibility into team activities.
What are the features of TeamFlow?
TeamFlow offers features such as a virtual sales floor, live coaching, real-time visibility, and seamless integration with popular dialers. These features enable remote teams to work collaboratively, improve coaching effectiveness, and achieve better sales results.