website: https://www.nchsoftware.com/chart/index.html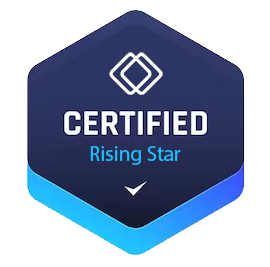 What is ClickCharts?
ClickCharts is a versatile diagram and flowchart software that allows users to easily create visual representations of processes, organizations, mind maps, and other diagrams. It is a powerful tool for simplifying complex processes, identifying bottlenecks, optimizing workflows, and visualizing data.
With ClickCharts, you can create value stream diagrams, data flow diagrams, and process flow diagrams to make complicated processes and organizations easier to understand. The software offers a wide range of chart templates, including flowcharts, mind maps, and more, making it simple to customize and create professional-looking diagrams.
With over 900 symbols and connectors, ClickCharts allows for easy drag and drop of shapes, and with its editing tools, users can copy, paste, undo, and customize colors, fill, and lines. The software also supports auto-connecting, making it effortless to indicate relationships within the diagrams.
One of the main advantages of using ClickCharts is its ability to export diagrams to various file formats, including PDF and PNG, for easy sharing and collaboration. Whether you're a business professional, programmer, scientist, or simply want to visualize your data, ClickCharts offers an intuitive and user-friendly solution.
Price and Pricing Information
ClickCharts Diagram & Flowchart Software is available for both commercial and non-commercial use. The pricing options are as follows:
- Free Version: A free version of ClickCharts is available for non-commercial use. It provides basic functionality and is ideal for home users.
- Premium Version: The premium version of ClickCharts offers additional features and is suitable for commercial use. The pricing for the premium version starts at $49.99 per user.
The premium version includes advanced chart design tools, access to over 60 chart templates, connectors, text options, arrows, images, and more. It allows you to create detailed and professional-looking diagrams to effectively present data and information.
Alternative Companies
While ClickCharts is an excellent diagram and flowchart software, there are alternative companies that provide similar solutions. Some popular alternatives to ClickCharts include:
- Lucidchart: Lucidchart is a cloud-based diagramming and flowchart software that offers collaborative features and a wide range of templates. It is suitable for both personal and professional use.
- Gliffy: Gliffy is a user-friendly diagramming tool that allows users to create flowcharts, process maps, and other visual representations. It offers integration with popular platforms like Jira and Confluence.
- Draw.io: Draw.io is an online diagramming tool that provides a drag-and-drop interface and multiple export options. It is known for its simplicity and versatility.
FAQs (Frequently Asked Questions)
Q: Can I try ClickCharts for free?
A: Yes, ClickCharts offers a free version for non-commercial use. You can download the free version from their website and start creating charts and diagrams right away.
Q: What operating systems are supported by ClickCharts?
A: ClickCharts is compatible with Windows (all versions) and macOS 10.5 or above. There is also an Android version available for mobile users.
Q: Can I import data into ClickCharts to generate graphs automatically?
A: Yes, ClickCharts allows you to import data to automatically generate graphs, including bar graphs, column graphs, donut graphs, pie charts, and scatter plots. This feature makes it easier to visualize and analyze your data.
Q: Is technical support available for ClickCharts?
A: Yes, ClickCharts provides technical support to assist users with any questions or issues they might encounter. You can reach out to their support team through their website or contact their customer service.
Q: Can I share my charts and diagrams created with ClickCharts?
A: Absolutely! ClickCharts allows you to export your charts and diagrams in various file formats, such as PDF, JPG, GIF, and PNG. This makes it convenient to share your visual representations with colleagues or use them in other applications.
Q: What are the system requirements for running ClickCharts?
A: ClickCharts runs on Windows (all versions) and requires 64-bit Windows for optimal performance. For macOS users, the software is compatible with macOS 10.5 or above. Mobile users can run ClickCharts on Android version 2.3.3 or higher.