website: https://www.lucidchart.com/pages/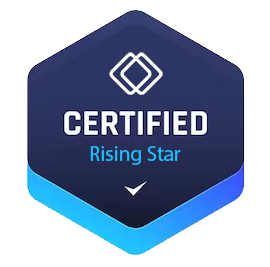 Lucidchart: Empowering Teams with Intelligent Diagramming
Lucidchart is a powerful visual collaboration suite that offers an intelligent diagramming solution, enabling individuals and teams to see and build the future. With its virtual whiteboard and cloud architecture understanding capabilities, Lucidchart helps teams clarify complexity, align insights, and bring their ideas to life faster and more collaboratively.
Clarify Complexity
Lucidchart allows individuals and teams to easily map out their current state, identify missing components, and plan for what comes next. By visualizing complex ideas, Lucidchart helps users gain a clear understanding of their processes, systems, and organizational structures.
Align Insights
With Lucidchart's common visual language, collaboration is accelerated, and communication is improved. Teams can work together in the same space, ensuring alignment and facilitating better decision-making. By involving the right people and using a shared visual language, Lucidchart helps users make informed choices.
Build the Future—Faster
Even the best ideas need support to become a reality. Lucidchart empowers users to bring their plans to life efficiently and with purpose. By providing the tools necessary for visualizing and executing ideas, Lucidchart enables businesses to move forward and achieve their goals.
Leverage Next-Level Intelligence
Lucidchart offers intelligent features, including the ChatGPT plugin and AI Prompt Flow, which automate the diagramming process. These advanced capabilities save time and enhance productivity, allowing users to focus on what matters most.
Pricing
Lucidchart offers a range of pricing plans to meet the needs of individuals, teams, and enterprises:
Individual
The Individual plan starts at $9.95 per month and includes access to all of Lucidchart's features for a single user. It is perfect for entrepreneurs and professionals looking to enhance their productivity and collaboration.
Team
The Team plan starts at $20 per user per month. It offers shared access to Lucidchart's features, allowing teams to collaborate and work together seamlessly. Additional team management and administration capabilities are also included.
Enterprise
Contact sales for Enterprise pricing, which is tailored to meet the specific requirements of large organizations. The Enterprise plan provides advanced security, governance, and integration options to ensure smooth and secure collaboration.
Alternative Companies
While Lucidchart is a top-tier option for intelligent diagramming, there are a few alternative companies that offer similar solutions:
1. Visio
Visio is a diagramming and vector graphics application developed by Microsoft. Although it shares similarities with Lucidchart, Visio is often more focused on technical diagrams and is primarily suited for Windows users.
2. draw.io
draw.io is a free online diagramming tool that offers a wide range of diagram types and customization options. It is an excellent alternative for users who prefer an open-source solution or have basic diagramming needs.
3. Gliffy
Gliffy is another diagramming tool that allows users to create various types of diagrams, including flowcharts, wireframes, and sitemaps. It offers integrations with popular platforms like Jira and Confluence and is often chosen by users seeking simplicity and ease of use.
Frequently Asked Questions
Is Lucidchart actually free?
Lucidchart offers a free trial, allowing users to explore the platform's features. However, the free trial has limitations, and to access the full range of functionality, users must upgrade to one of Lucidchart's paid plans.
What is Lucidchart used for?
Lucidchart is used for intelligent diagramming, allowing users to visualize complex ideas, processes, systems, and organizational structures. It helps teams collaborate, make better decisions, and bring their plans to life.
How much does Lucidchart cost?
Lucidchart offers different pricing plans depending on the needs of individuals, teams, and enterprises. The Individual plan starts at $9.95 per month, the Team plan starts at $20 per user per month, and the Enterprise plan is available upon request. Contact sales for more information.
How is Lucidchart different from Visio?
While both Lucidchart and Visio are diagramming tools, Lucidchart stands out due to its cloud-based accessibility, cross-platform compatibility, and collaboration features. Lucidchart allows users to work together in real-time, making it an ideal choice for remote teams and cross-functional collaboration.
Start visualizing your ideas and building the future with Lucidchart today!