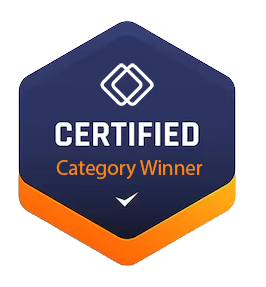 About Collaboard: The Online Whiteboard for Modern Teamwork
Collaboard is an online whiteboard platform designed to enhance collaboration among teams. It provides a digital workspace that allows users to brainstorm, plan, organize, and make decisions together, regardless of their physical location. With Collaboard, great minds can truly think together, bridging the gap between individuals and creating something new and innovative.
Collaboard offers a range of features that make it a versatile tool for modern digital teamwork. Users can work on an infinite whiteboard canvas, utilizing sticky notes, shapes, digital pens, lines, and more. The platform also includes facilitator tools, such as timers, presentation mode, and quick links, to streamline digital workshop facilitation. In addition, Collaboard enables voting and rating functions, allowing teams to gather quick feedback from participants. Multimedia content can be easily imported, including documents, images, and videos, transforming the whiteboard into a multimedia workspace. With over 100 templates available, users can efficiently utilize pre-designed resources to support their work. Collaboration with external stakeholders is made easy with the option to invite guest users with editing rights to specific boards.
Collaboard Key Features
One of the key aspects of Collaboard is its commitment to data security and privacy. Developed by Swiss software company IBV, Collaboard ensures GDPR compliance and provides a range of hosting options in Germany, Switzerland, Sweden, and the Netherlands. For those concerned about storing their data in the cloud, Collaboard offers the flexibility to run the platform on-premises or in a private cloud.
Pricing and Subscription Plans
Collaboard offers various subscription plans to cater to different needs and budgets. There is a free version available, which provides access to the basic features of the platform. However, guest, facilitator, and export functions are only available to paid subscribers.
For detailed information about Collaboard pricing and the different subscription models, you can refer to the Collaboard price overview on their website.
Alternative Companies
While Collaboard is a powerful tool for online collaboration, there are other companies in the market that offer similar services. Some popular alternatives to Collaboard include Miro, MURAL, and Conceptboard. These platforms also provide online whiteboard functionality and a range of collaboration features, catering to the diverse needs of teams.
Frequently Asked Questions (FAQ)
1. What is the Collaboard app for teams?
Collaboard is an online whiteboard platform designed for modern teamwork. It allows teams to collaborate, brainstorm, plan, organize, and make collective decisions in a digital workspace.
2. What are the features of Collaboard?
Collaboard offers a wide range of features, including an infinite whiteboard canvas, sticky notes, digital drawing pens, shapes, lines, facilitator tools, voting and rating functions, multimedia content import, templates, and the option to invite guest users.
3. What is a collaborative whiteboard?
A collaborative whiteboard is a digital platform that enables multiple users to work together in real-time on a virtual canvas. It facilitates remote collaboration and provides tools for visualizing ideas, sharing information, and collectively creating content.
4. What is an online collaborative whiteboard?
An online collaborative whiteboard is a web-based platform that allows users to collaborate on a digital canvas, enabling real-time collaboration regardless of geographical location. It offers features like sticky notes, drawing tools, file sharing, and more, to enhance teamwork and productivity.