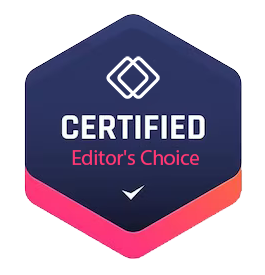 Overview of Zumper
Zumper is a popular online platform used by millions of renters to find houses, rooms, condos, and apartments for rent. Whether you are looking for a temporary place or a permanent home, Zumper provides a wide range of rental options to fit your timeline and preferences.
With its user-friendly interface and real-time inventory updates, Zumper ensures that you always have access to the newest and most relevant rental listings. You can easily filter the listings by location, price range, bedroom count, pet-friendly options, and desired amenities. Additionally, Zumper offers a unique feature that allows you to set alerts and receive notifications whenever a new listing that matches your criteria is posted.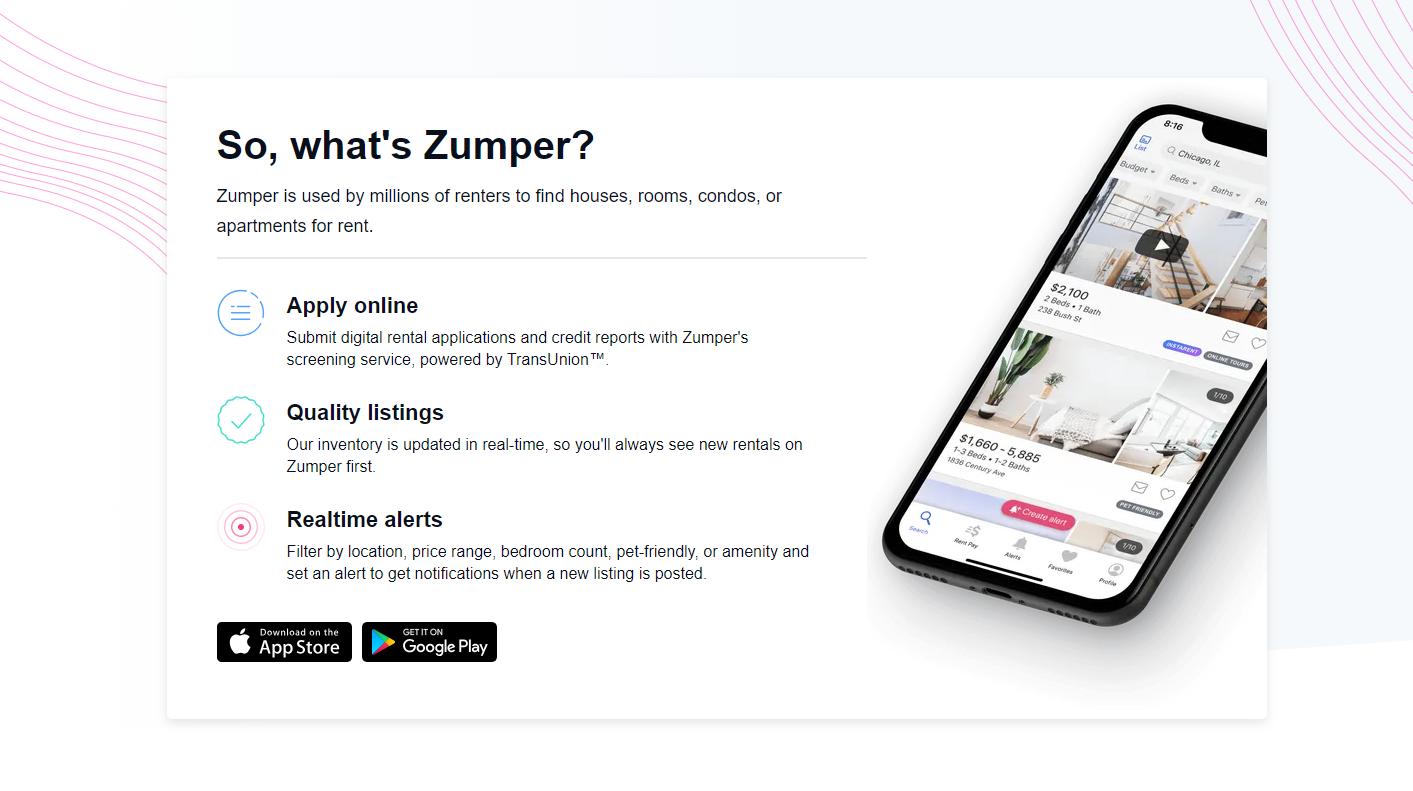 Zumper not only benefits renters, but it also provides marketing solutions for landlords, agents, and multifamily professionals. Landlords and agents can manage their rentals using Zumper's free leasing tools, reach over 13 million high-quality renters actively searching on the network, list properties for rent, and screen tenants with full credit reports and background checks. Multifamily communities can also advertise with Zumper to optimize their leasing success.
Pricing and Inclusions
Zumper offers a range of pricing options depending on the services desired. The exact cost may vary, so it is best to visit their website for the most up-to-date pricing information. The pricing typically includes access to Zumper's extensive listing database, the ability to submit digital rental applications and credit reports through their screening service powered by TransUnion™, and the option to set up real-time alerts for new listings.
Alternatives to Zumper
If you are looking for alternative platforms to find rental properties, there are several options available. Some popular alternatives to Zumper include:
Rent.com
Apartments.com
Zillow Rentals
Realtor.com
HotPads
Each of these platforms has its own unique features and benefits, so it's worth exploring them and comparing them to find the one that best suits your rental needs.
Frequently Asked Questions about Zumper
1. Does Zumper work in Canada?
Yes, Zumper operates in Canada, and you can find rental listings in popular Canadian cities such as Vancouver, Toronto, Ottawa, and Montreal.
2. What is the best website to rent a house?
The best website to rent a house may vary depending on your specific location and preferences. However, Zumper, Rent.com, Apartments.com, Zillow Rentals, and Realtor.com are all popular options with extensive rental listings.
3. Is Zumper free to list?
Zumper offers different pricing options for landlords and agents to list their properties. These prices may vary, so it is recommended to visit Zumper's website for detailed information on their listing fees.
4. Why is Toronto rent so expensive?
Toronto's high rent prices can be attributed to factors such as high demand, limited supply, and the city's growing population and economy. Additionally, Toronto is a major business and cultural hub, which further drives up housing costs.
5. How can a foreigner rent in Canada?
Foreigners can rent in Canada by following a few steps. First, they will need to have a valid visa or work permit. It is also important to have a good credit score and provide references from previous landlords. Some landlords may ask for additional documentation, such as proof of employment and income. It is recommended to work with a reputable real estate agent or rental service to navigate the rental process as a foreigner.
6. Can foreigners rent a house in Canada?
Yes, foreigners can rent a house in Canada. However, the rental process may require additional documentation and proof of eligibility, such as a valid visa or work permit. It is essential to comply with Canadian rental laws and regulations when renting as a foreigner.
7. Does Zumper accept Section 8?
Zumper does facilitate the listing and search for Section 8 housing through its platform. However, the acceptance of Section 8 vouchers may vary depending on the individual landlords and properties listed on Zumper. It is recommended to contact the landlord directly to inquire about their acceptance of Section 8 vouchers.