No, it's not an over-optimistic wish, or are we talking about the far future. The law is actually coming into effect over this summer. If you're from the UK, you are allowed to watch TV, Netflix, or your favorite YouTuber while AI has control of your autonomous vehicle, according to new legislation.
There are some restrictions built into the new law. For example, the media can only play in your car's own entertainment system. If you think you could put your smartphone on your car's dashboard and start streaming, that's not going to be possible. The reasoning behind this seemingly strange law is actually smart. If your car suddenly finds itself in danger, it could be the possibility of a crash or a pedestrian detected on the road, it should immediately turn off the TV so the driver could focus on the road entirely. As you'd agree, it wouldn't be possible when you are streaming from a phone.
Does it apply to my car?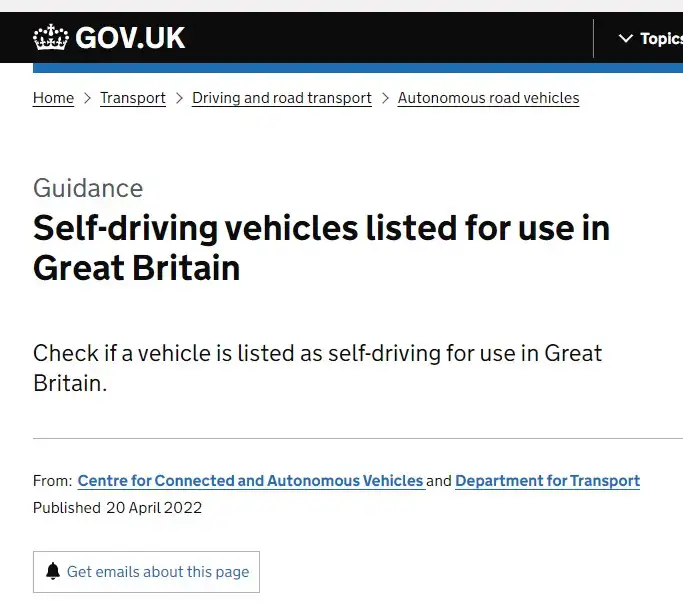 The list of self-driving cars you can drive in England, Scotland, and Wales is empty as of 2023. Perhaps this is the most important change the new law introduces. It aims to clearly define the differences between fully autonomous cars and AI-assisted driving and what sort of additional freedoms their owners could enjoy during their rides.
Transport minister Trudy Harrison is hopeful that the first self-driving cars could be listed in their Autonomous road vehicles guidance, but it is still unclear what level of technological proficiency a car must reach before it can be labeled "self-driving."