Have you been trying to sell your property in real estate, but all the tips can't work for you? It's time for you to implement video editing in real estate.
Video sells, and it's all for good reasons. Well-edited videos allow you to put the information across better and allow the buyers to have a better picture of the property.

Premiere Pro
---

Filmora
---

PowerDirector
---
Studies show that listings that have video will receive up to 403% more inquiries than those that do not use video ¹. Moreover, 85% of buyers prefer to use an agent that uses video to market their services.
You, therefore, don't want to be left out of those who incorporate videos in their listings.
However, it takes more than just shooting a video - you need to edit the video to appeal to the buyers. But how?
Numerous video editing software for real estate will make everything simpler and increase your sales by a large margin.
And if you are a newbie, don't worry because there is something for everyone!
Online: If you want your editor basic, easy and online-based, we recommend Motionbox.io. You get plenty of templates, elements and texts coupled with keyframe editing.
Desktop-based: Best professional video editing tool for real estate is Premiere Pro. It's so advanced, that you can even fix your shaky footage with a click!
For Android: We recommend LumaFusion if you want to edit real estate videos on an Android device. It's packed with features realtors need, edits smoothly and renders fast!
For iOS: iMovie works best for any iOS device whether it's a tablet, smartphone, or even your Mac device. It's comparable to Premiere Pro in terms of features and professional edits you can do.
How we tested?
In the past 12 months, we were contacted by 600+ real estate agents, asking about a video editor that's easy to use, can work with a variety of footage types, has templates and effects. We gave them more than 20 options and these are the top 5 most used editors.
Adobe Premiere Pro - Best Desktop Video Editing Software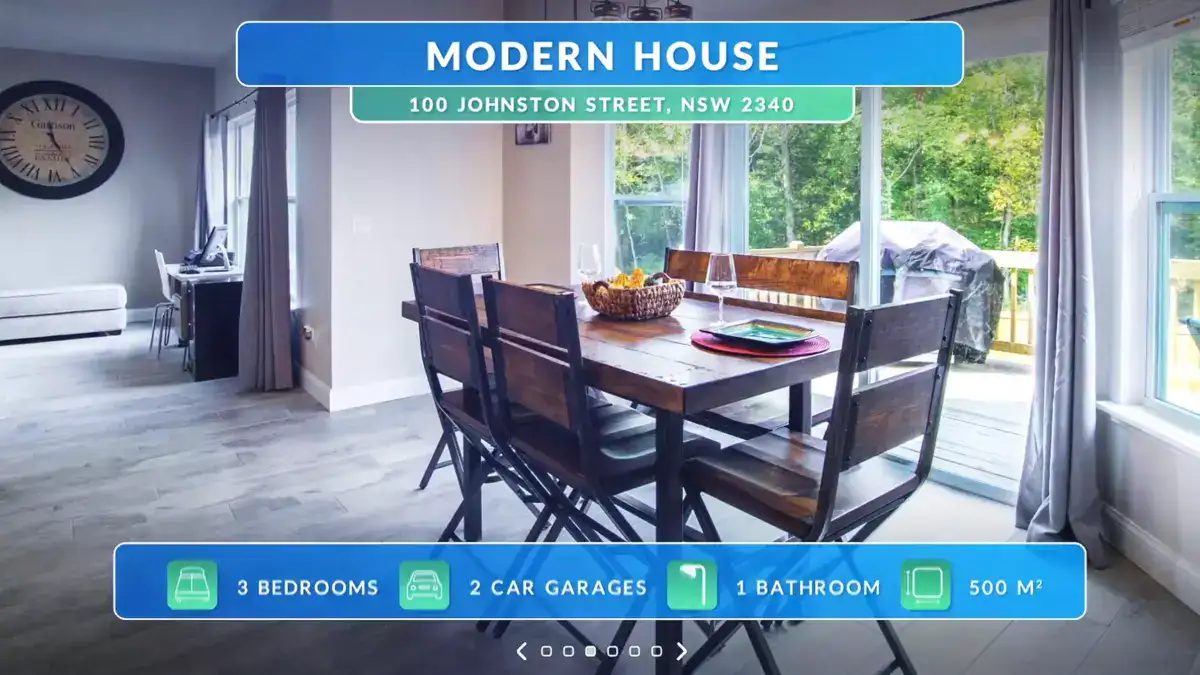 The top in our list for best video editing software for real estate is Adobe Premiere Pro.
Are you looking for a way of enhancing your real estate videos? Adobe Premiere Pro is your best pick. It is a desktop video editing software that transforms raw footage into a product that will wow your buyers.
With premiere pro, you can fine-tune your video audio and adjust the colors while still giving the video a professional look.
Moreover, Adobe Premiere Pro has been integrated with other Adobe products, which means you can access and edit your videos anytime.
Some of the unique features of Adobe Premiere Pro are that you can edit simultaneous video projects, it allows VR editing, Lumetri support, multiple format supports, and many more.
Pros
The interface is responsive.
Has virtual reality support.
Has an Integrated Work Process
Has easy-to-use free editing features.
Supports multiple file formats
Cons
It can only be used on a paid plan.
Some editing requires integration with other Adobe tools, like After Effects.
Must run a 64-bit system.
The interface is not sleek.
Project setup is odd if you are a new user.
Motionbox.io - Best Real Estate Video Maker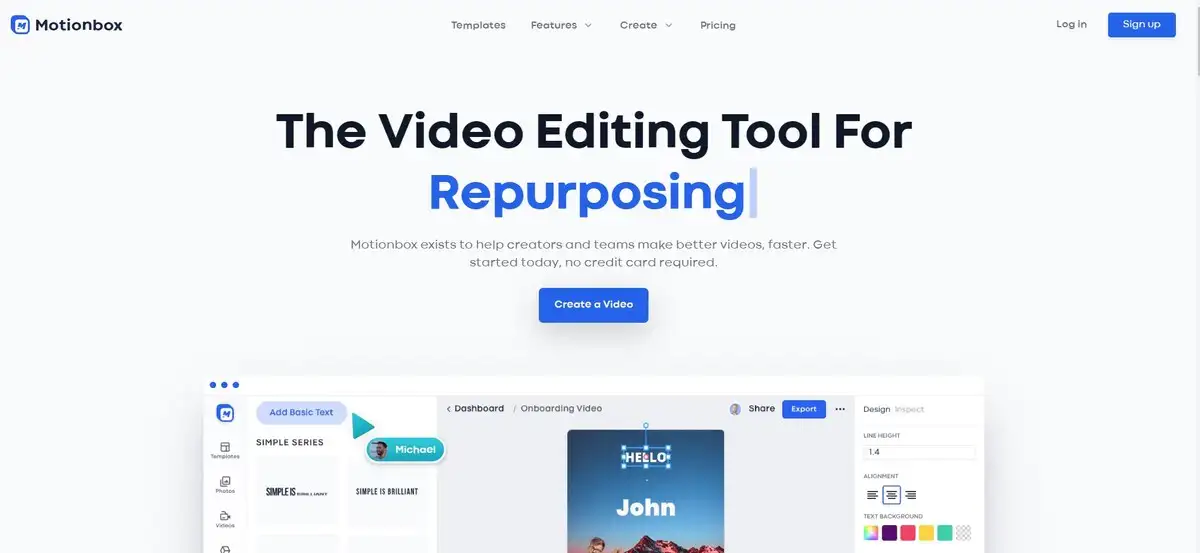 Motionbox.io is a video editing tool used for sharing ideas and collaboration. It helps you create high-quality real estate films in minutes.
It has a drag-and-drop video creator that helps you showcase your listings without dropping a sweat.
The websites can be used by professionals and newbies alike. Whether you are a small or medium business, motionbox.io has the features you need to take your real estate business a notch higher.
Motionbox.io will also enhance your real estate videos with animations, transitions, creative titling, voice-overs, subtitles, music, and sounds.
Pros
Transform texts to videos.
Resize a GIF.
Crop your videos.
Split your videos.
Generates automatic video subtitles
Cons
You may be charged despite their 'free' trial period.
Magisto - Best for Video Slideshows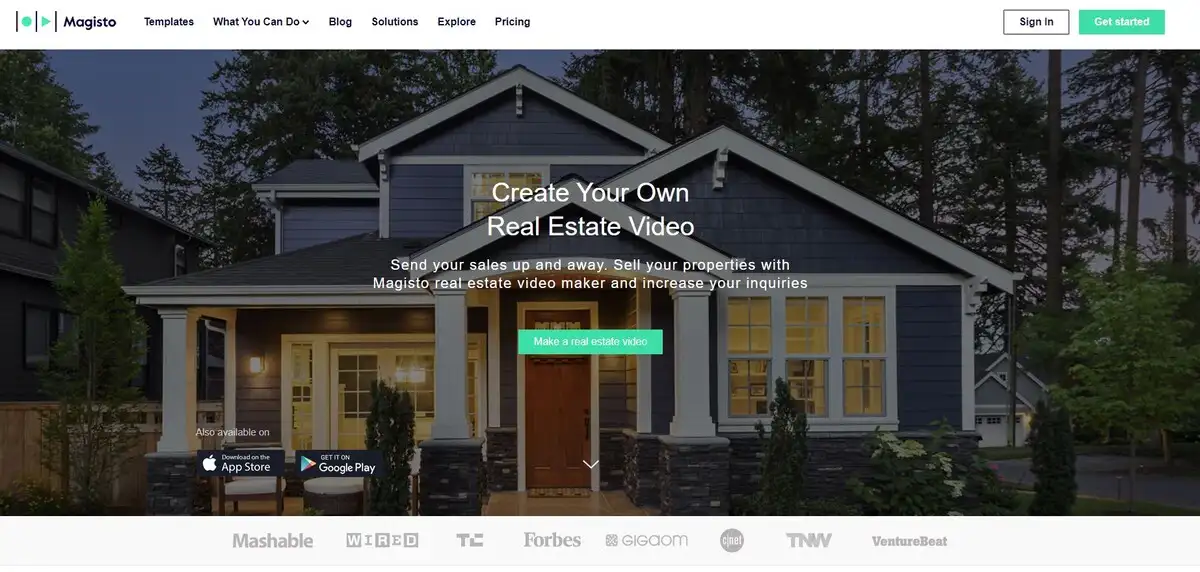 Magisto is your go-to software for achieving your real estate objectives. It allows you to create your video easily and list your properties with just one click.
A unique feature of this video editing software is that it will use Emotion Sense Technology to portray the appropriate emotional reaction. Submit the film, which will guide the emotional tone after you are done collecting your photos and shooting your clips.
Magisto also has various music types that you can choose depending on your real estate marketing needs.
This video editing software makes real estate videos for your business look professional and ensures they play a role in increasing sales.
Pros
Has artificial Intelligence for editing videos.
Simple and easy to use
The mobile app works perfectly.
Large music catalog with a variety of sounds.
Excellent web app.
Incredible branding tools are available.
Has great features for marketers.
Supports both Android and iOS
Cons
Does not support image editing.
Has an annoying import glitch.
Cannot be easily customized.
Only the most expensive plan provides video analytics.
LumaFusion - Top Video Editing Software for Smartphones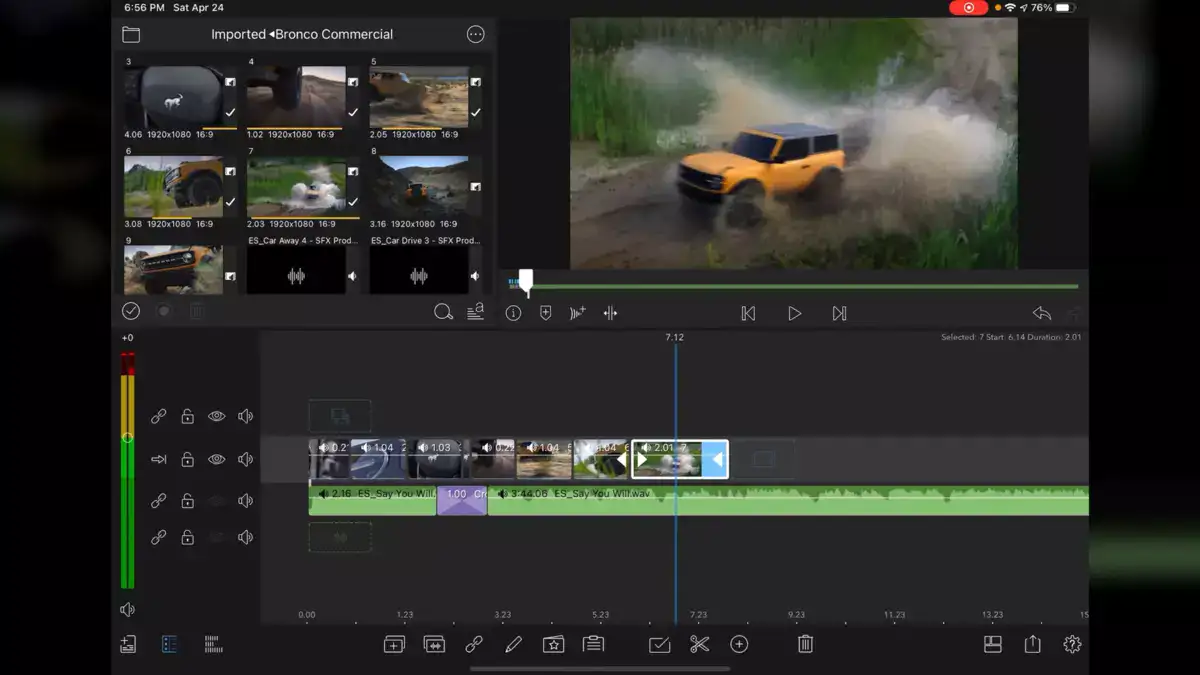 This software has been proven to compete with some of the best desktop editors available. LumaFusion allows you to adjust your video volume levels track by track.
Moreover, with LumaFusion, you can rearrange the interface and customize it to your liking. Depending on the real estate project you're working on, LumaFusion has what will fit you best.
Pros
Has numerous editing features.
Can handle 4K footage.
Supports iOS devices.
Affordable.
Interfaces can be customized.
Cons
Only available for iOS users.
Does not have a free plan.

iMovie - Free Editing Software for Mac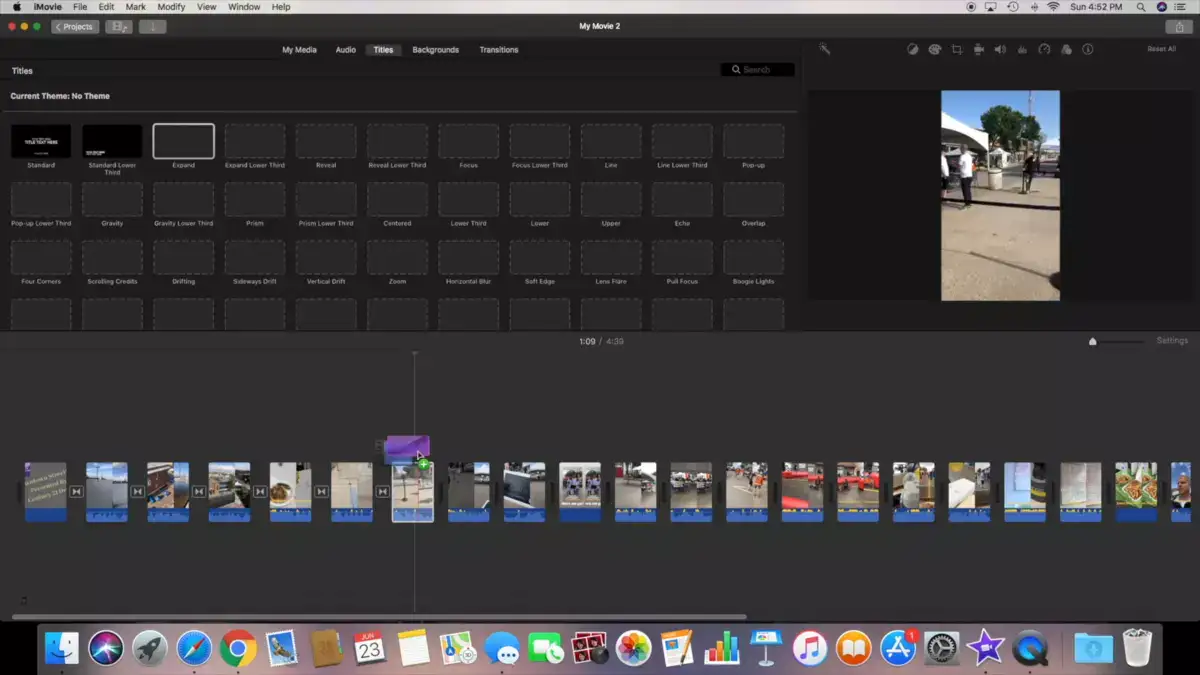 If you own a Mac computer and are a real estate agent, you ought to try iMovie. What's more? The program is free and comes preinstalled on all Mac computers.
As a free editing software, it comes with many features. With iMovie, you can change the speed of your videos and add multiple layers.
Moreover, beginners can easily use the iMovie interface as it is easy to grasp at first sight. Once you understand how to use iMovie for your video editing needs, you can upgrade to other editing software.
Pros
It is a free video editing software.
You can edit your projects from multiple devices.
Has features that will make your video look professional.
The interface is easy to learn.
Allows sharing of videos on social media.
Provides 4K and HD support.
Cons
Limited title font options
Works slowly when handling large projects
Difficult to edit vertical videos for social media.
There is numerous video editing software available today, and each one of them offers different features. We hope we have made your search easier, and now depending on your real estate needs, you can select the one that will work best for you.
If you are unsure about the video editing software for your real estate business, you should start by using the free versions as you advance to those with paid plans and with more advanced features.
FAQ
In this section, we are going to talk about questions realtors and real estate agents keep asking us when they reach out for advice on video editing software.
How do you edit real estate videos?
The first step is to start with a video editor that is actually suitable for apartment and building videography. Every room and interior area you record will have different lighting and features. So you'll want to do some basic color correction to make sure every element of the room is visible to the viewer. As the next step, you could add transition effects for cuts and when going to a different room, it'll enrich the video and appeal to the viewer.  All the options we have picked here come with an extensive music library. They are a perfect addition for affecting the viewer's mood and directing his/her emotions into liking the listing. So make sure you are using happy background music while editing your real estate videos!

How do you record real estate videos?
You have unlimited options for recording real estate videos; There are specialized professional DSLR cameras with special lenses. These are expensive but they're perfect for making sure your camera captures as much as detail possible and fits the whole room in its wide-angle.  
It's certainly possible to record real estate videos on a GoPro or even your smartphone as well. Just make sure you are recording in high resolution. We recommend recording in at least 1080P Full HD, however, if you are able to, go for 4K because even 1080p look low resolution these days as our screens got bigger and bigger.
How do you make a real estate video on your phone?
You can easily shoot and edit real estate videos on your phone these days without spending thousands on gear and software. We recommend using a smartphone with an internal footage stabilization feature as you'll be walking across the building with the phone in your hand which naturally causes shaky footage as you take steps. A camera gimbal would be perfect but any modern new generation smartphone will be good enough.
Next, we recommend transferring your footage to your desktop PC or laptop and finishing the edit there as the end render will look much more professional. However, you could go with mobile video editors as well if you need something done quickly. You could use FilmoraGo or Adobe Premiere Rush.

Which app is best for professional video editing?
Premiere Pro by Adobe is best for professional video editing simply because nothing comes close to it in terms of features geared towards professionals. Other than that, edits you can do are unlimited thanks to thousands of built-in effects, transitions, music, image, and a sound effect library. If these aren't enough, you can always download 3rd party plugins and extensions others have made.
How long should real estate videos be?
We looked at 150 different listings from 10 separate real estate agencies and found the average length to be 1 minute and 52 seconds. Of course, it might change greatly when you're recording footage for bigger buildings with many more rooms. However, the industry average seems to be between 1 to 2 minutes. Anything longer than that, you'd be risking your potential buyer's interest.
Sources:
¹:
Why you're missing out if you aren't producing video