You just got your first DSLR camera and have started taking some photographs with it. Then what? You can't just upload them RAW to your favorite social media channel. They need to be edited and color corrected first. To accomplish this, you'll need a photo editor that works seamlessly with any type, brand or model of DSLR cameras. So, let's take a look at some of the best DSLR photo editing software.

Adobe Photoshop
---

Adobe Lightroom
---

Corel PaintShop Pro
---

CyberLink PhotoDirector
---

Skylum Luminar Neo
Also read: Best photo editing software for photographers
Lightroom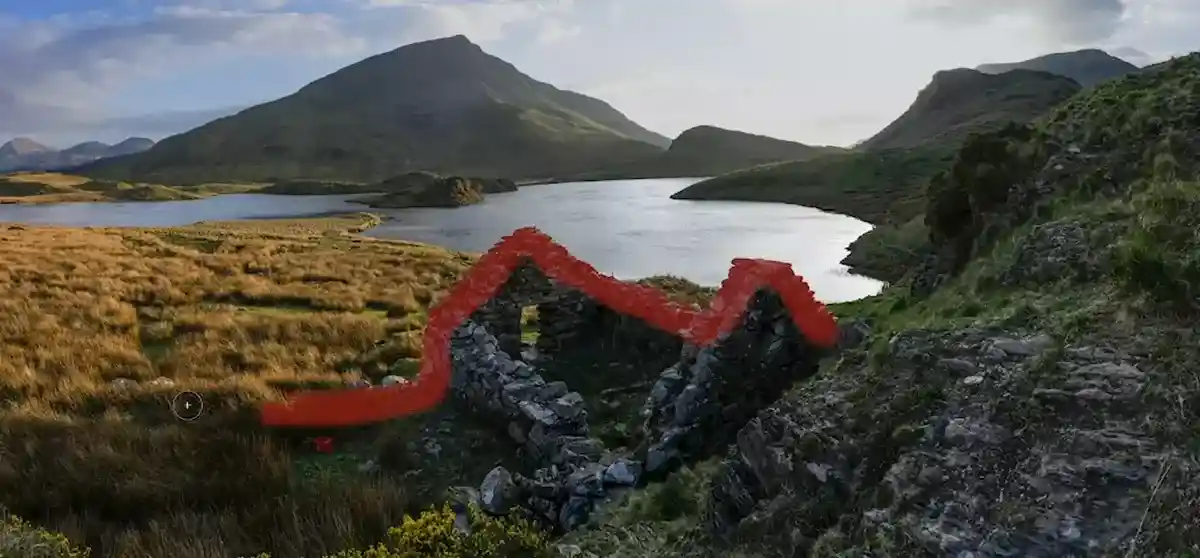 Adobe Lightroom is an incredibly powerful post-processing software for digital photography. It provides photographers with comprehensive tools to manage, organize, and enhance their RAW photographs with unparalleled precision. For those capturing images in RAW format with any type of DSLR camera. Whether it be Canon, Sony, Nikon or any other brand you picked up from the shelf of your nearest tech store or B&H Photo Video, Lightroom offers the perfect platform to bring out the very best in those pictures.
Lightroom boasts an impressive set of features which makes it one of the most popular editing programs available today. It has a wealth of intuitive sliders that allow users to make subtle adjustments to exposure, shadows and highlights, clarity, saturation and vibrancy. Not only this but users can also use advanced tools such as dehaze and split toning to further refine their photos. The image management system allows you store your photos in collections or folders so that you can quickly access them when needed and keep them organized for easy reference later on. Last but not least is the ability to sync all these settings across multiple devices making it easier than ever before to edit photos while on the move!
The positives don't end here however! Adobe regularly updates Lightroom ensuring that its photo editing capabilities are always up-to-date with the latest trends and advancements in digital photography technology. Its user friendly interface also ensures that even beginners can easily learn how to get around it quickly without needing any prior knowledge or experience – ideal if you're just starting out!
Snapseed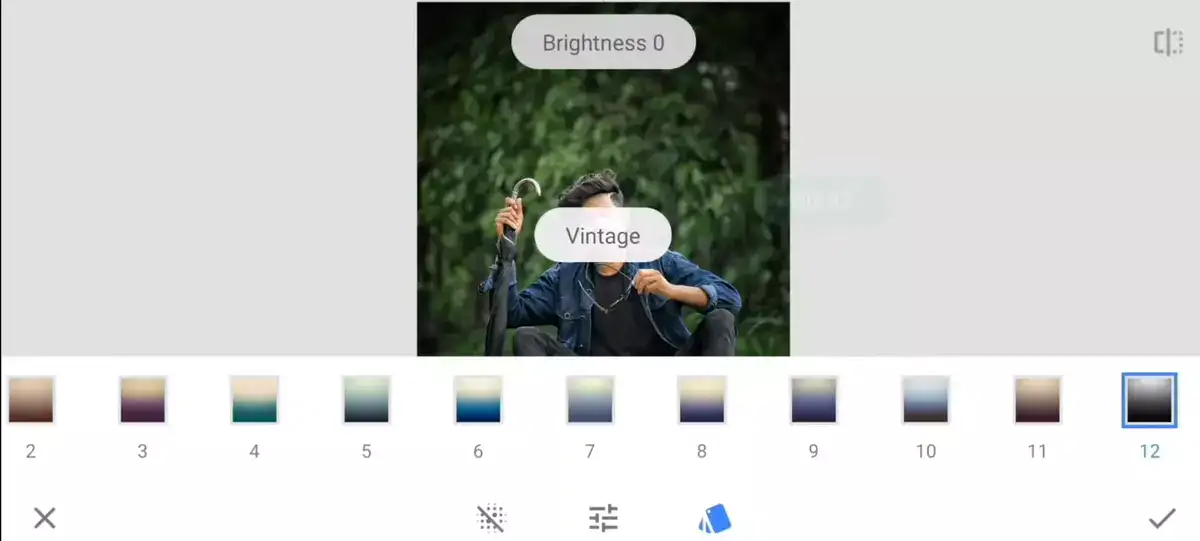 I recommend Snapseed if you want to transfer your photographs from your DSLR camera directly to your smartphone and complete your edits on your Android or iOS device.
Additionally, Snapseed includes several pre-made filters along with its basic image adjusting functions such as brightness and sharpness controls; this allows photographers to apply quick fixes over their images before diving into more complex ones like object removal or sky replacement tasks.
Overall, Snapseed is a great tool for anyone shooting raw photographs with DSLR cameras due to its flexibility and versatility when it comes to editing options; however some experienced users might find certain aspects of the app lacking due to its simplified interface compared to other desktop applications such as Photoshop or Lightroom.
PROS:
Comprehensive set of tools for both beginners & professionals
Advanced color correction capabilities
Supports Raw DNG files natively
Includes predefined filters & quick fixes
CONS:
Interface may seem too basic for experienced users
Limited number of post-processing options compared to other applications
GIMP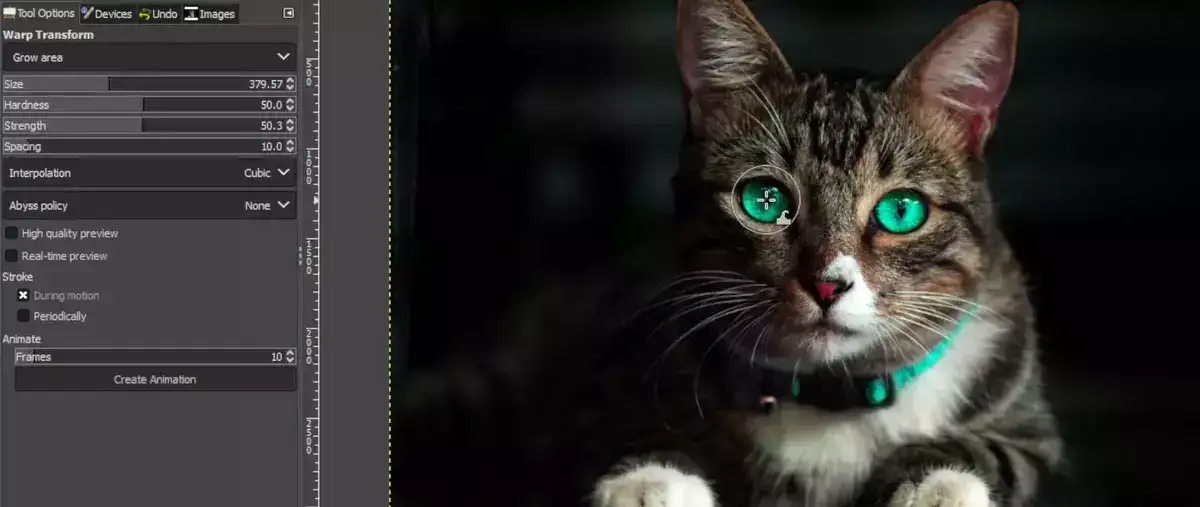 GIMP is an open-source and free image manipulation program that can be used for editing digital photographs. It has many of the same capabilities as more expensive professional photo editing software such as Adobe Photoshop, but at a fraction of the cost. For anyone shooting RAW photos with DSLR or mirrorless cameras, GIMP has some great features to offer.
One of the key advantages found in GIMP is its complete set of tools for blending multiple exposure images together into one single shot. This function allows photographers to take control of their HDR (high dynamic range) photography by combining multiple exposures into one stunningly detailed image. The program also enables users to easily adjust levels and curves, color balance, and saturation levels while remaining intuitive enough so that novice users don't become overwhelmed by too much complicated data or technical jargon.
PROs:
• Allows photographers to blend multiple exposures together into HDR shots
• Intuitive enough for novice users
• Wide selection of filters & effects
• Easy use layer masks for fine tuning adjustments
CONs:
• Doesn't support higher bit depth or 16 bits per channel
• Lacks built-in camera profiles and automated lens correction options
• Potentially limited in terms of contrast and color adjustments
Capture One

Capture One is a powerful RAW photo editor available to photographers. It has a wide array of editing tools and features that help create stunning images quickly and easily. The interface is designed to be easy to use and intuitive, allowing users to make adjustments in real-time with minimal effort.
It supports RAW pictures from all types of brands and makes. However, you'll need the PRO version to be able to edit GPR or DNG file types that some brands render.
One of the biggest benefits of Capture One is its comprehensive set of advanced raw processing capabilities, allowing photographers to fine-tune their photos down to the smallest details like color temperature or exposure compensation. The software also includes extensive workflow tools such as batch processing, customizable presets, and keywording for easier organization across multiple files. Additionally, Capture One offers a full range of non-destructive editing options so that any changes you make are reversible without affecting your original file.
PROs:
• Comprehensive set of advanced raw processing capabilities
• Intuitive user interface designed for maximum efficiency
• Non-destructive editing options maintain original file quality
• Supports various file formats including audio files
• Lens correction tailored specifically toward DSLR cameras
CONs:
• Can be more expensive than some comparable applications    • Steep learning curve for beginners
• Does not have as extensive selection of plugins or effects as other applications
Photoshop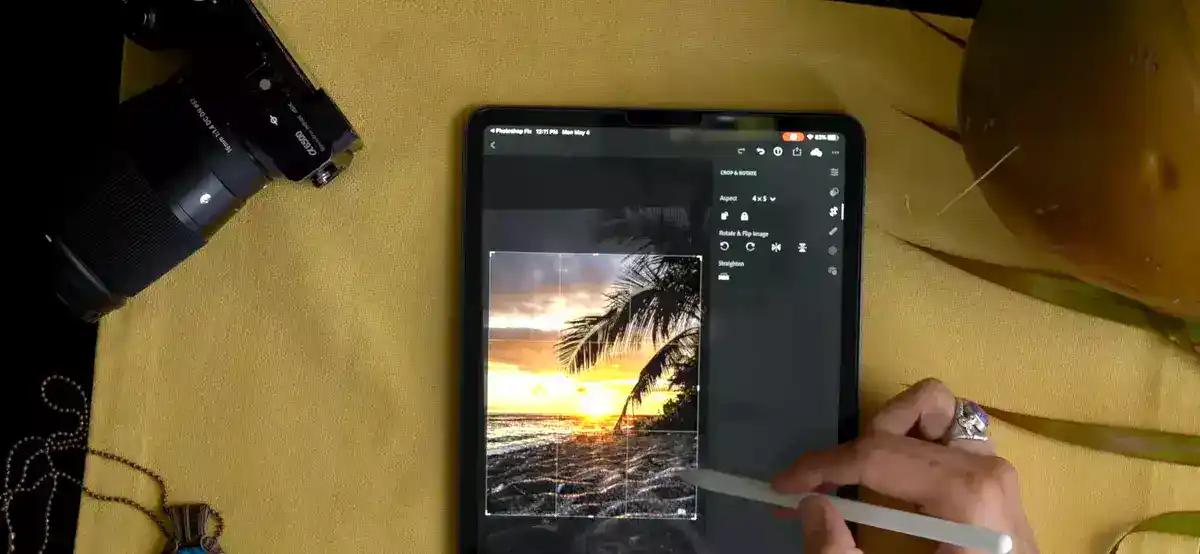 If you're shooting with DSLR, Photoshop will be your best friend. You could fix the mistakes you've made during photoshoot, correct style and lighting of your pictures, remove objects or people from your pictures, or even change the sky automatically. As well as have full control over your RAW pictures.
When it comes to RAW photography, Photoshop truly shines. Its Camera Raw plug-in allows users to open RAW files natively within the program; this means users don't have to convert their snaps into JPEG or TIFF format before they can start editing them. This saves time and effort while preserving the original image quality. Furthermore, having access to all of the data stored in a RAW file ensures that even subtle details are accurately reproduced during post processing - making it ideal for those who wish to retouch fine details such as skin or hair texture without losing any information from the original capture.
PROs:
Full DSLR support of any kind and type
Powerful cropping capabilities
Large variety of tools & filters available
User-friendly interface
Ability to open & edit RAW files natively within the program
Preserve original image quality when editing
CONs:
Overwhelming range & complexity of options can be intimidating for beginners
Requires lots of practice & experimentation before mastering its full potential
Wondershare PixStudio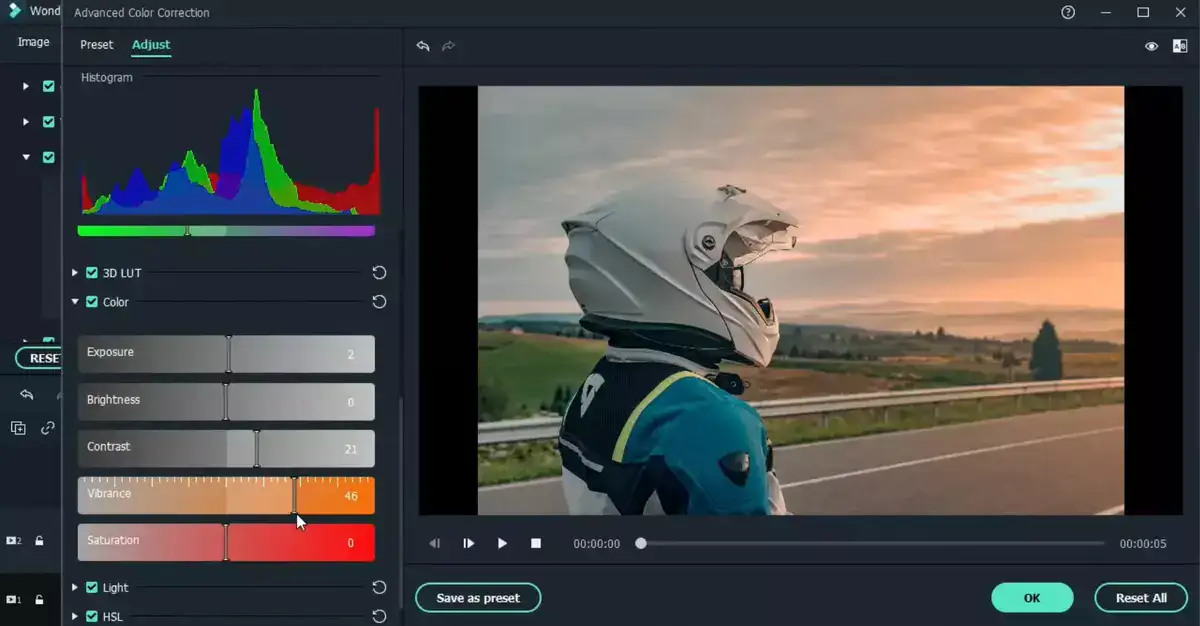 Wondershare PixStudio by Filmora is a photo editor that caters to the needs of photographers who shoot with DSLRs. It offers a wide range of features, from basic editing tools to advanced digital retouching. The software is easy to use yet powerful enough for professional-level workflows and comes with an intuitive interface and helpful tutorials for getting familiar with its features.
When it comes to image editing, Wondershare PixStudio has all the basics covered and the brand behind it, Filmora is one of the bests in the industry, up there with Adobe in terms of capabilities and wide coverage of all kinds of media editing: crop, rotate, color correction, levels adjustment etc. But it also has some more advanced features like support for RAW files and layers, so you can make complex edits without having to leave the program. The toolbox contains selection tools such as lasso and brush which are great for making precise adjustments while working on specific areas in your photograph. You can also add effects like noise reduction or vignette which help bring out details in photographs.
For post-processing tasks such as sharpening or smoothing edges; adding text or frames; retouching blemishes; or making geometric corrections (perspective correction), PixStudio's got you covered too! It includes plenty of filters & preset styles that you can apply at once across multiple images quickly and easily – perfect if you're dealing with several images at once that require subtle changes only.
The PROs of Wondershare PixStudio include:
• Easy to use yet powerful enough for professional level workflows
• Support for RAW files & layers
• Selection tools such as lasso & brush
• Noise reduction & vignette effects
• Ability to add text & frames
• Retouching blemishes
• Geometric corrections (perspective)
The CONs of Wondershare PixStudio include:
• Limited support for high resolution images
• Fewer color adjustment options than other programs
• No direct integration with social media platforms
Which software is best for DSLR photo editing?

When it comes to DSLR photo editing, Adobe Lightroom and Photoshop are the best in the business. With their powerful tools and capabilities, they offer an unparalleled user experience whether you're a seasoned photographer working for National Geography, or just got your first DSLR as your birthday gift from your parents and shooting macro bug pictures. From intricate retouching to creative effects, you can do just about anything with these two highly versatile pieces of software. No matter your skill level, Lightroom and Photoshop will help you take your photos from ordinary to extraordinary in no time!
What software do photographers use to edit photos?
Photographers use a variety of software to edit photos, from Adobe Photoshop and Lightroom to specialized programs like Capture One. To make the most of their images, they must also be well-versed in skilled techniques such as color grading, retouching, and masking. All these tools provide photographers with the ability to enhance their images quickly yet effectively - creating stunning results every time.