There's no point in paying hundreds of dollars every month for a photo editing software subscription when you can do the same job using an open source app, or purchase a life time license of similar software.

Adobe Photoshop
---

Adobe Lightroom
---

Corel PaintShop Pro
---

CyberLink PhotoDirector
---

Skylum Luminar Neo
In this article, we'll look at some of the best photo editors that require only one time payment and grant you life time access.
Also read: Best DSLR Photo Editing Software
How we tested
When it comes to one time purchase photo editing software, the choices are vast, and seemingly endless. With so many options available, we wanted to find out which ones were the best for our team of professionals. After testing over 12 photo editing programs, we found that the top contenders included Affinity Photo 2023, Skylum Luminar AI from Macphun Software, DxO PhotoLab 5 and Affinity Photo from Serif Labs. All of these applications offered features that made them stand out in one way or another - but ultimately it was up to our team to decide who would come out on top!
Also read: Best photo editing software for photographers
Affinity Photo

Affinity Photo is a powerful one-time purchase photo editor for professionals and hobbyists alike. With the ability to work on both macOS and Windows, Affinity Photo has been creating waves in the world of digital art since its release in 2015. Its non-destructive workflow allows users to make unlimited adjustments without altering the original image, making it easy to edit several versions of an image simultaneously.
The user interface is intuitive and easy to use, which can be beneficial for beginners learning the basics of photo editing or experienced users who want quick access to their most used tools. It offers a wide range of features such as RAW processing, advanced color correction tools, morphological transformations and support for various layer styles. It also includes extensive retouching capabilities such as healing brushes and cloning tools.
For those looking for more power out of their photo editor, Affinity Photo supports plugins from popular software such as Photoshop or Corel Draw that can enhance your existing workflows. Additionally, there are many free resources from tutorials hosted by YouTube creators and online journals where you can find tips & tricks about how to get the most out of Affinity Photo's features.
Skylum Luminar AI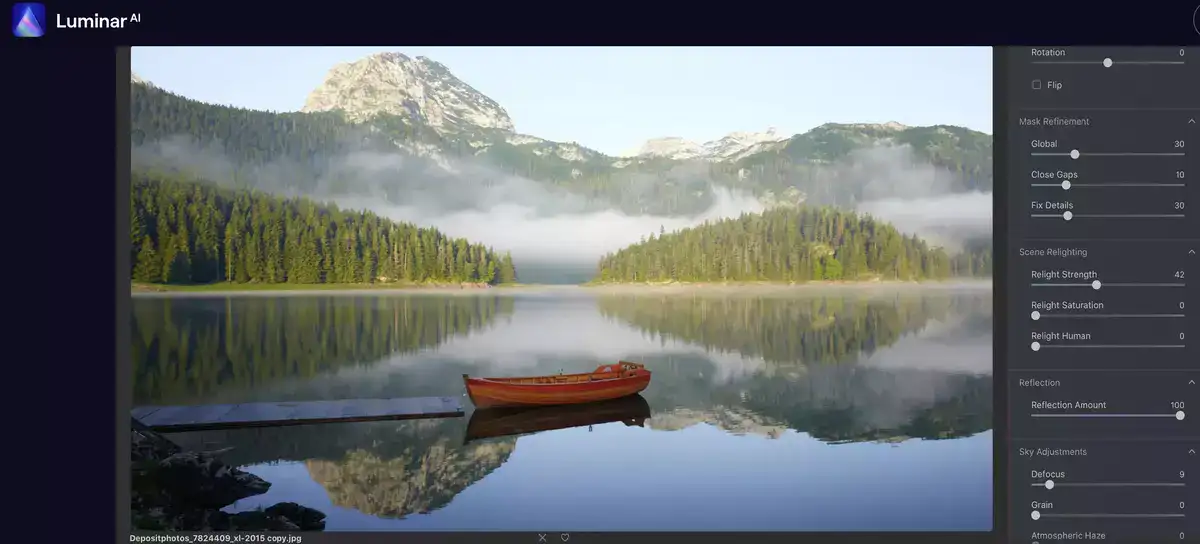 Skylum Luminar AI is a one time purchase photo editor that has gained widespread popularity due to its ease of use and powerful set of features. Skylum's intuitive user interface makes it easy for both beginners and professionals alike to create stunning images in a fraction of the time it would take using other software.
With the help of an AI-based assistant, Skylum is able to detect what needs editing and does the work for you with just one click, whether its getting some objects removed from your picture or changing the sky altogether, Skylum has an AI for that. With this advanced technology, users can now fine tune their photos with precision without hours of manual adjustments.
DxO PhotoLab 5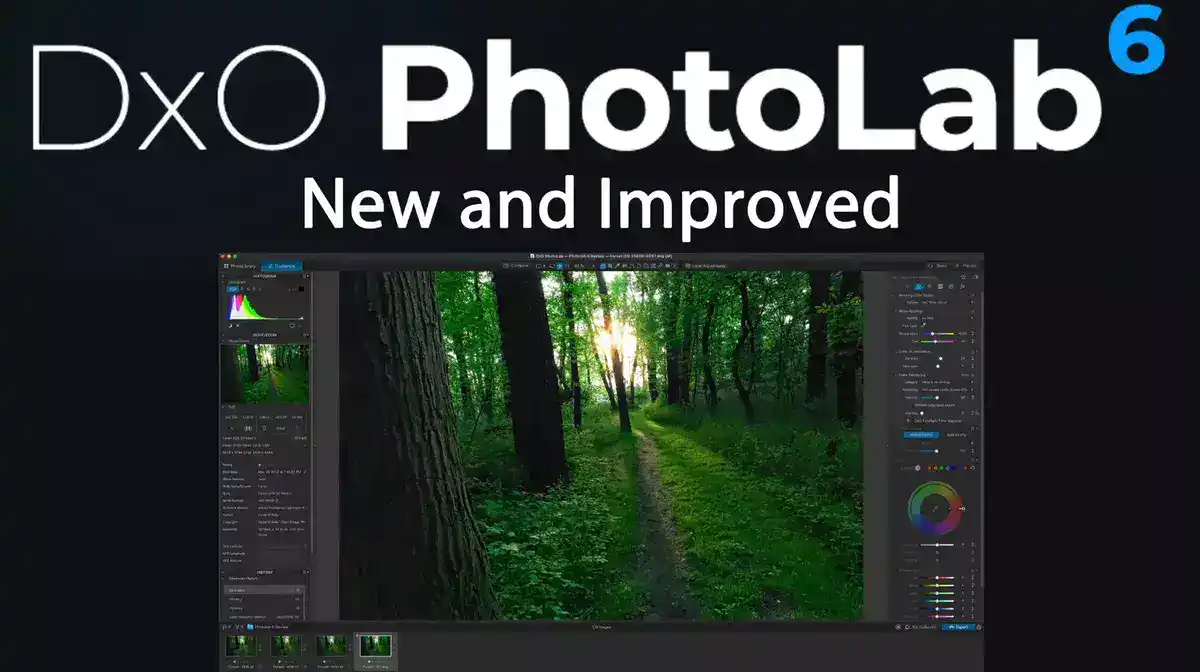 DxO PhotoLab 5 is a powerful one-time purchase photo editing software created to help photographers and graphic designers edit their photographs with ease. It includes a range of tools for retouching and photo enhancement, allowing users to adjust colors, brightness, tone curves, sharpness, clarity, and more. Enhancements are automatically applied based on the camera used to take the photograph or film. DxO PhotoLab 5 also offers noise reduction tools for RAW files as well as automatic lens distortion correction.
The sophisticated U Point technology embedded in DxO PhotoLab 5 also allows for impressive local adjustments with pinpoint accuracy and without any complex masking required. This unique feature adds another layer of power to the editor's ability to fine-tune photos accurately and quickly – perfect for those single shots that just need that extra bit of attention!
PROs:
• Intuitive user interface
• Drag & drop feature for easy application of effects
• Automatic lens distortion correction
• Compatible with Windows & Mac OS plus Lightroom & Aperture Libraries
• Extensive tutorials for beginners
CONs:
• No auto masking features
Capture One

Capture One is a powerful photo editor that has been around for many years, and it only continues to get better. It is one of the most trusted and sought after photo editing software available on the market today offering features head to head with Photoshop. They seem to have one of the most liberal pricing options. You can buy a lifetime license and own the software forever, or pay subscription for as long as you want to use it.
There are two options. Pro and Pro+Cloud. The Pro subscription allows users unlimited access with regular updates at $28/month USD, while the Pro+Cloud plan includes 200GB cloud storage space along with all other benefits of the Pro package at the same price. There's also a yearly subscription plan available that will set you back for $211 a month but you get to save $128 a year. These subscriptions are convenient if having access constantly updated features is important but come at a higher cost than buying outright would initially entail which could be seen as a con by some users interested in saving money longterm over convenience short term when it comes down payment options. Or you can simply buy a lifetime license $352.
Photoshop Online

If there's one thing that's better than a one time purchase software is that, it's a free piece of software. That's the case with Photoshop Express (now called Photoshop Online). When you see the name Photoshop you may think it's a part of the Creative Cloud Suite, but no, it's a watered down version of Photoshop made for tablets and smartphones. It's a straightforward way to edit photos quickly on the go.
Here's the best part, it's now also available online!
PROS:
• One-time payment, no recurring costs
• Accesses Adobe Creative Cloud services
• Mobile support allows on-the-go editing
• Customizable filters & effects
• Includes helpful tutorials & hints
CONs:
• Not suitable for intensive manipulation tasks
GIMP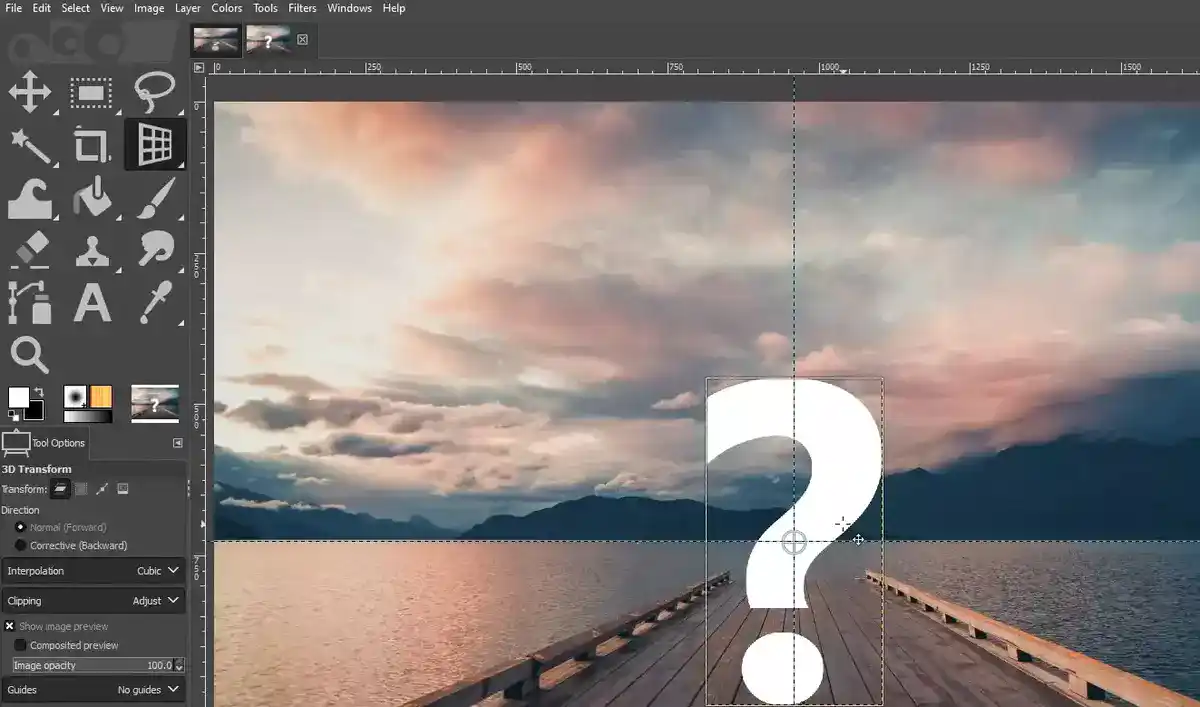 GIMP is a well-known and widely used photo editor with a variety of features. It is free to use, open source software that has been around since 1996. A major advantage of GIMP is that it can be downloaded and used for free, so users don't have to worry about costly license fees or subscription costs. As an open source software, there are also many community resources such as tutorials and plugins available for GIMP users.
In terms of features, GIMP offers the same capabilities as most other photo editors including layer support, image manipulation tools such as selection, crop and masking tools, color correction/adjustment options, filtering effects and more. For artists who need to combine multiple images together into one composition or create complex art pieces using layers of different digital elements, GIMP provides all the necessary tools for this kind of creativity. Additionally, the range of free plugins available online allows users to extend its functionality even further if needed.
Despite its wide array of useful features however, some users may find GIMP's user-interface difficult to navigate at first due to its non-standard toolbar layout compared to other popular image editing programs like Adobe Photoshop or Affinity Photo . Another potential downside is that updates are less frequent than some commercial alternatives making certain features unavailable until they are updated in future versions.
Overall though; GIMP remains a powerful and versatile tool among many 3D designers & photographers looking for a good quality yet cost-effective solution when it comes to photo editing needs.
Pros:
• Free & open source software
• Same capabilities as most other photo editors
• Wide array of useful features
• Many community resources like tutorials & plugins available
Cons:
• User interface is not always easy to navigate
• Updates less frequent than commercial alternatives
FAQ
Is there a totally free photo editing app?
We reviewed some of the best free and one-time purchase apps here. If we were to pick two, the best ones would be GIMP and Photoshop Express.
What is a good alternative to Photoshop for free?
A great alternative to Photoshop for free is GIMP. It is an open-source, feature-rich image editor with plenty of tools and plugins that can make your photo editing a breeze. Make sure to check our side by side comparison GIMP vs Photoshop.