Are you looking for the best laser photo engraving software for 2023? Look no further! In this article, we will explore some of the top options on the market and highlight their key features, pros, and cons.

Adobe Photoshop
---

Adobe Lightroom
---

Corel PaintShop Pro
---

CyberLink PhotoDirector
---

Skylum Luminar Neo
Whether you are a professional engraver or a hobbyist looking to take your skills to the next level, you are sure to find a software that meets your needs and budget. From powerful and versatile software with advanced editing tools, to user-friendly options perfect for beginners, read on to discover the best laser photo engraving software for 2023.
Related: Best photo editors for Chromebook
LaserWeb4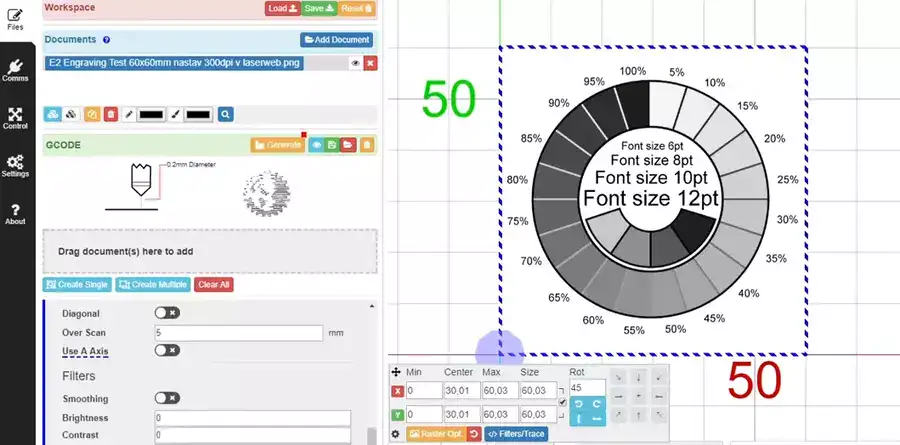 LaserWeb4 is one of the best laser photo engraving and CNC software for those looking to create stunning and intricate designs on a variety of materials. With its powerful features and ease of use, LaserWeb4 has revolutionized the way 3D printing, laser cutting, and engraving is done on all OS incl. Windows, Mac and Linux. You can even run it on the server side using Raspberry Pi module. It's an opensource software created by Peter van der Walt, the project founder and developed by many individual contributors all over the world.
The user-friendly interface allows for quick set up and operation of your machine to produce high quality results quickly and with minimal effort. It supports a wide range of file types from standard image formats such as JPEG, PNG, or GIFs to vector files like AutoCAD files (DXF) as well as SVG. It even supports STL files which are commonly used in 3D printing projects. Plus there is full support for all popular open source hardware controllers including Grbl, Smoothieboard, TinyG2/G2S, MarlinKimbra, etc...
Inkscape

Inkscape is an open-source vector graphic software that is used for many creative projects. It's considered a great laser photo engraving software as it can create intricate designs with its drawing tools, allowing users to make beautiful and intricate images with just the click of a mouse.
Inkscape's capabilities aren't limited just to engraving. You can use it as an illustrator, vector graphics editing software or as a basic photo editor. These wide range of capabilities make it possible to work on and resize objects without messing up with their resolution and proportions. It supports for various file types including SVG, PNG, PDF and EPS, we recommend working with Scalable Vector Graphics though as it's the native type. DXF, sk1, EPS and PostScript file types also supported.
When it comes to price, just like LaserWeb4, Inkscape is also open source. Meaning that, it's free to use, distribute and even develop further for your unique needs.
DraftSight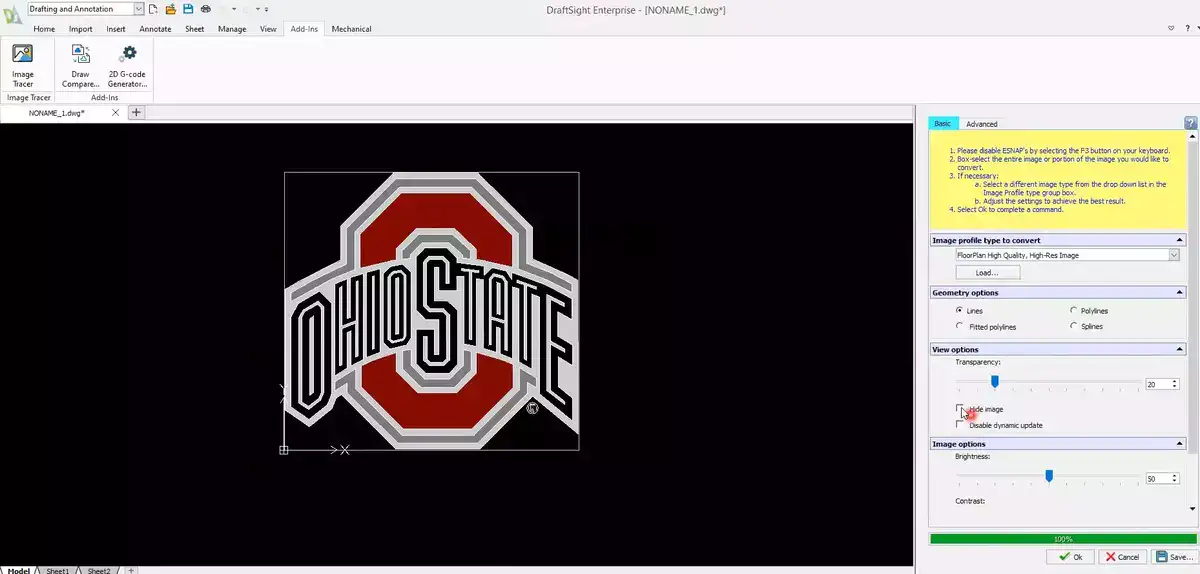 DraftSight is certainly more on the engineering side. Developed by Dassault Systèmes, owned by SolidWorks Corporation, it's an advanced 2D CAD drafting and 3D design software.
It's a proprietary software unlike others. Which means you're gonna have to pay for it. It starts at $199.20 for DraftSight Professional. DraftSight Premium however is $406.10. These are yearly payments and you have to pay every year to be able to renew your licence.
Both versions offer complete 2D and 3D design features as well as API/scripting capabilities. However, the Premium version can work on DWG files better.
There are no trial or return policies available. So make sure that's what you really need before you commit.
LightBurn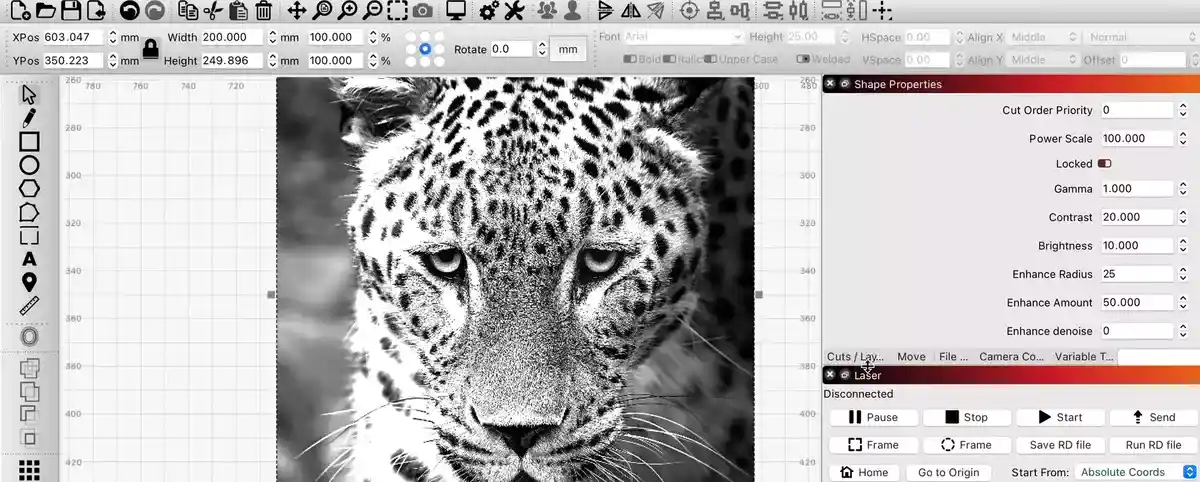 LightBurn is a laser cutting and engraving software developed by LightBurn Software Technologies.
The powerful editing capabilities make it possible for users to be incredibly detailed with their work using tools such as auto trace, textured fills, and live dirft correction presets among many others. Furthermore, there is a variety of output formats ranging from Gcode files so your creation can be cut out on a CNC machine or even SVG format which allows you import your designs over into various programs including Adobe Illustrator & CorelDRAW!
Affinity Designer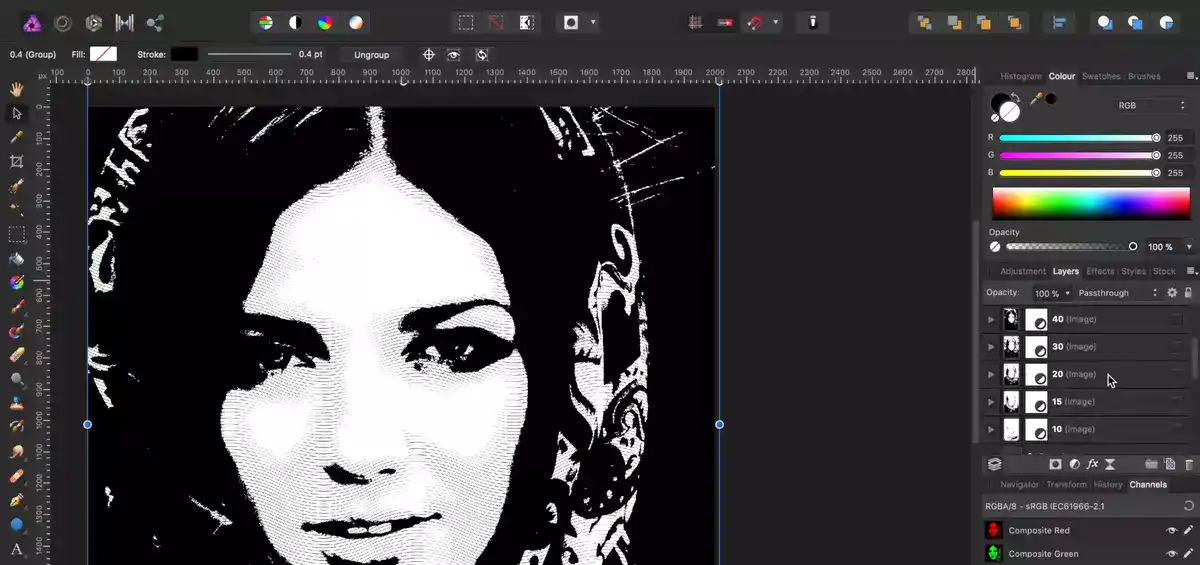 Affinity Designer is a powerful and popular software application used for laser photo engraving. Created by Serif for macOS, iPadOS, and Microsoft Windows, it's part of the Affinity arsenal.
Similar to Adobe's Creative Cloud, Affinity also give you access to all their tools designed to work on videos, photos, illustrations and 2D/3D designs. The difference however, you pay for Affinity once unlike Adobe's subscription model. iPad version of the app comes at a considerably cheaper price compared to MacOS an Windows. However, you can try it for free for 30 days.
TurboCAD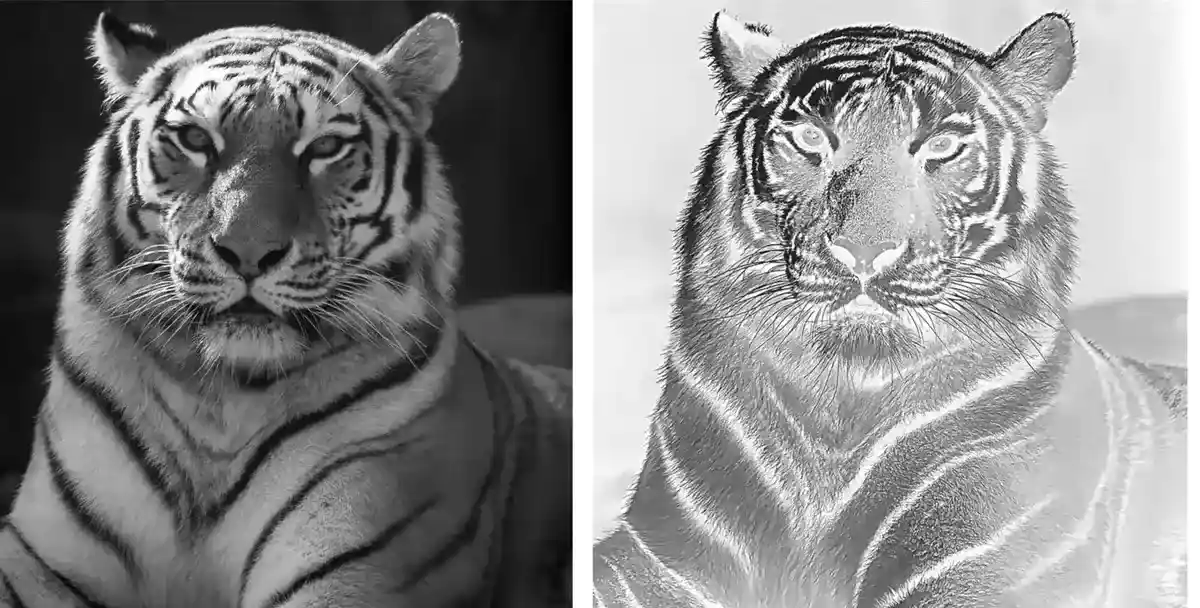 Released back in 1986, TurboCAD by AutoCAD singlehandedly invented the category.
TurboCAD is a computer-aided design (CAD) software application designed for creating precision technical drawings, architectural renderings and more for variety of engineering purposes. It's a commercial software designed for engineering companies and professionals. So it's expensive and we wouldn't recommend it unless it's really what you need and can afford it too.
It offers an array of 2D drafting and 3D modeling tools to quickly create accurate designs such as floor plans, mechanical parts, electrical schematics, architectural renderings and much more.
To use TurboCAD it is recommended to first set up the user interface so that you are comfortable with the navigation bars, toolbars and menus. From there users can start by creating points, lines or shapes that form basic components of a given drawing which then can be modified using various tools like move/copy/rotate/scale etc., located in the edit menu.
After completing your drawn objects users can then access additional tools such as dimensions for measuring distances between two points or text annotation for labeling your components correctly. Finally finished designs can be exported into different formats like jpgs or pdfs to share online with colleagues or clients.
Adobe Illustrator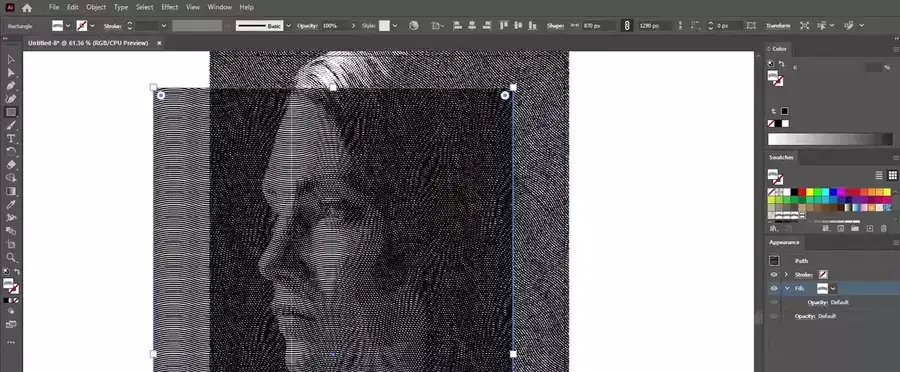 Adobe Illustrator is a software program specialized for creating vector graphics. It is used by millions of designers all over the world, there's a huge community behind it which means unlimited number of tutorials and educational content. It's also a part of Adobe Creative Cloud. If you pay them 20 or so dollars a month, you'll have unlimited access to it and all other design software Adobe has in their arsenal. All these various reasons make it a popular choice among laser engravers who probably don't have the biggest budget and has limited experience designing 2D / 3D images before.
OnShape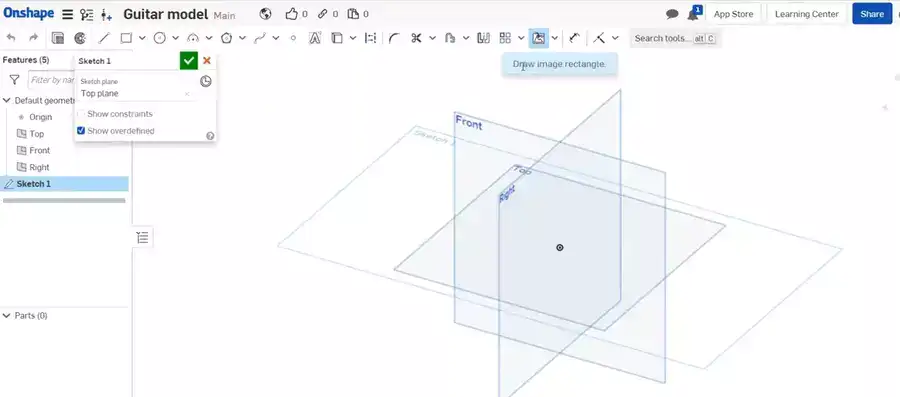 It's extensive 3D design and illustration capabilities make OnShape one of the best apps for laser photo engraving. 3D models created in OnShape can easily be exported to a format compatible with laser engravers and cutters. Additionally, OnShape's drawing capabilities are well suited for creating 2D designs that can then be engraved onto materials using a laser cutter.
OnShape also offers features such as a CAD library, version control, and collaboration tools that make it easier to work with laser engravers.
FAQ
What software should I use to prepare a photo image for laser engraving?
For preparing and creating a design for laser engraving, I'd recommend either using an open source software such as LaserWeb4 or Inkscape, or a professional illustrations app with minimal upfront fees such as Adobe Iu. All these softwares offer powerful tools and features to prepare an image for laser engraving. As with any other project, it's important to begin by sizing the image properly for the desired outcome. Then you'll want to adjust levels and contrast so the image can be clearly seen when engraved. We also recommend with SVG or similar vector file types so the final result can be scaled without messing up the edges and achieve crisp and sharp results.
What is laser engraving?
Laser engraving is the process of laser beaming a design on an object. It could be any type of surface such as plastic, metal, glass or wood. Using these applications we have mentioned you can design the model you want to print on the surface, then export it to be used on the laser engraver.
Laser engraving is used in many industries such as jewelry, electronics, medical devices, custom gift items, and more. The process involves focusing the laser light onto the surface of an object which then vaporizes away material leaving behind a permanent design or logo. Engravings can include text, logos, images or patterns with incredible precision that are quick to complete and highly customizable for any project needs.