Let's be real. Chromebooks are glorified tablets running on Chrome OS that are neither tablets nor proper computers.

Adobe Photoshop
---

Adobe Lightroom
---

Corel PaintShop Pro
---

CyberLink PhotoDirector
---

Skylum Luminar Neo
That kind of limits their ability to allow you to do proper photo editing, unless you are running specialized apps made just for Chromebook devices. In this tutorial, we'll cover just that.
Also related: Best affordable photo editing software
Can you edit RAW photos in Chromebook?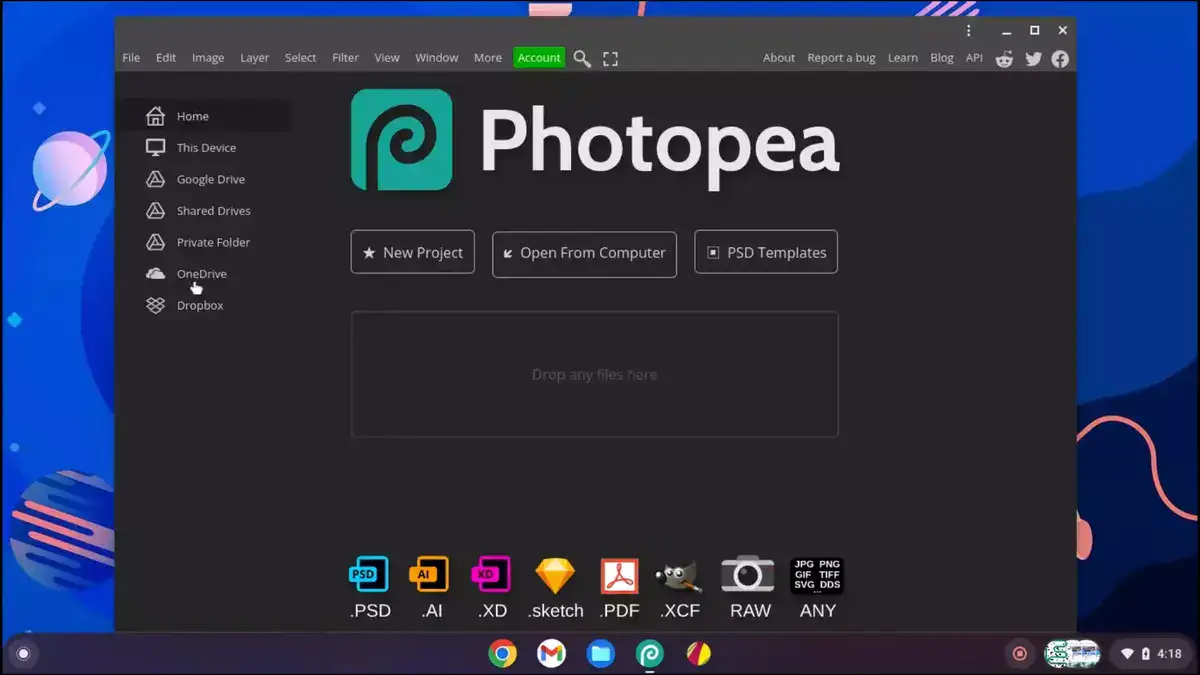 There aren't any built in photo editors in Chromebook that support RAW photo editing. However, you can edit RAW photos in Chromebook if you download one of these recommended applications. Photoshop Express, GIMP and a few others will let you edit RAW pictures taken by a DSLR.
Can you do photo editing on a Chromebook?
Can you do photo editing on a Chromebook?Yes, you can do basic photo editing on a Chromebook using image editing apps such as Pixlr Editor and other web-based photo editors. But you are limited to basic editing. Do not expect advanced vector graphics design similar to what you can do on a MacOS or Win machine.
Also related: Best DSLR photo editing software
Does Photoshop run on a Chromebook?
No, Photoshop does not run on a Chromebook. You'll need to use a watered-down version of the software called Adobe Photoshop Express. We explained all its features as well as how to install it in its section.
Adobe Photoshop Express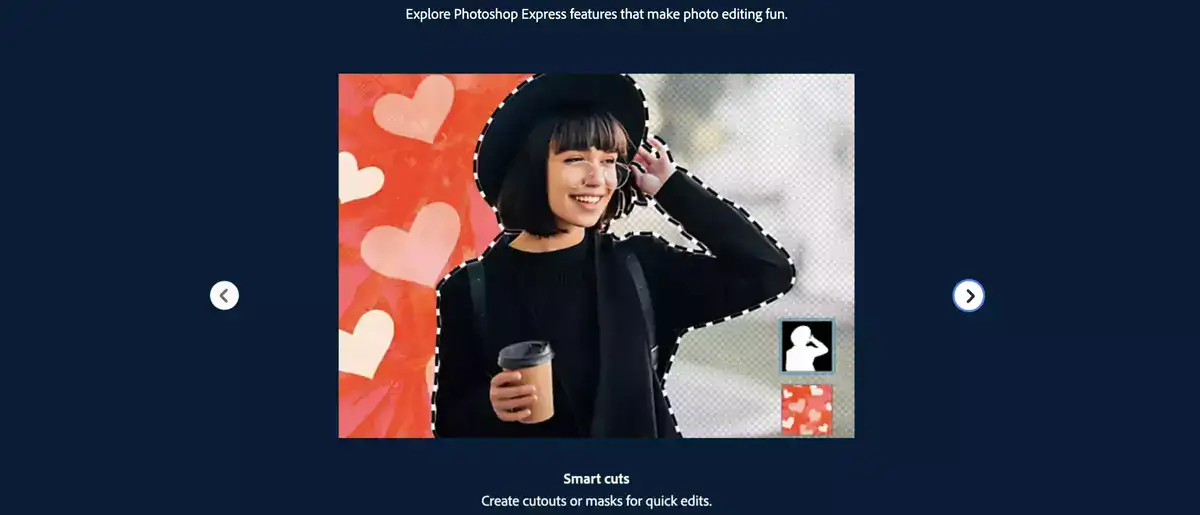 Both Android and Chrome OS are owned by Google. This means you can install most apps you have on your Android phone on your Chrome OS Chromebook as long as the app supports it. Adobe Photoshop Express is one of those.
Think of this app this way. Adobe looked at the most used and needed features of Photoshop, watered it down its requirements, and optimized it for the touchscreen to be used on lower-end devices and tablets.
Some of the most used features in Adobe Photoshop Express include cropping and rotating photos, applying filters and effects, adjusting brightness/contrast/exposure settings, merging photos together to create your very own panoramas or collages, add text to photos (as captions or titles), removing red-eye defect from portraits and more. Additionally, users can also upload their own custom overlays or frames to personalize their images even further.
Being a part of PlayStore, Adobe Photoshop Express is a free. By free, I mean, completely free with no hidden fees or freemium features. They don't lure you in with promises of free features and then later slap their watermarks on your edit.  lightweight version of Adobe's popular image editor. It can be used on Chromebook devices just like any other web app, including those from the Chrome Web Store.
Polarr Photo Editor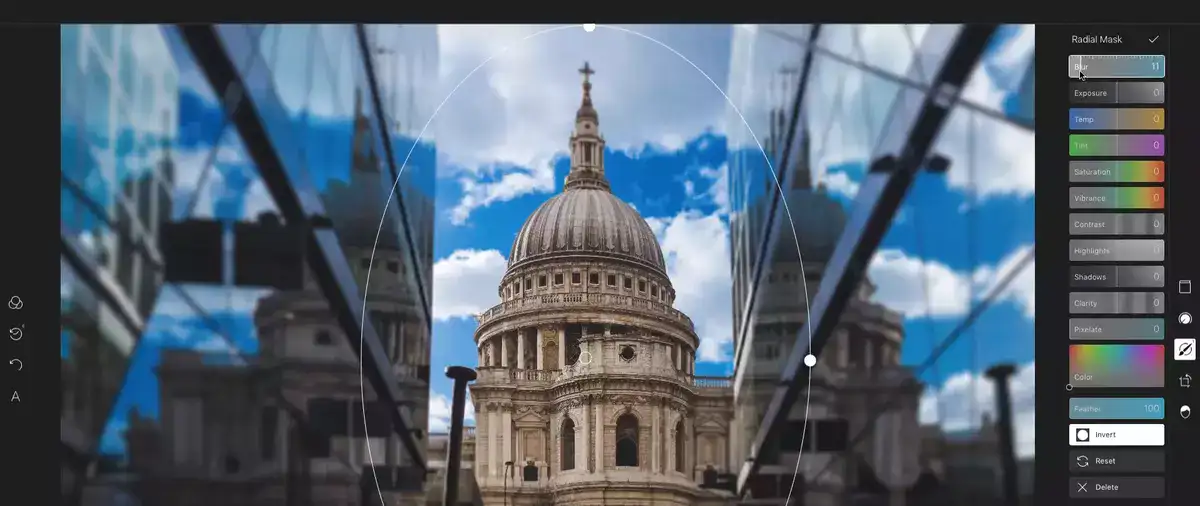 Polarr Photo Editor is a powerful and user-friendly image editing app designed to work with Chromebook devices. It offers a comprehensive set of features for advanced photo editing, including automatic color corrections, white balance adjustments, curves and sliders, lens corrections, and more.
It's available both on Chrome Store and Google Play Store depending on where and how you want to use it. A part of your Chrome browser, or as an application.
Some of Polarr's features include:
A wide variety of selection tools such as lassos/freehand selectors plus shape/text selectors for precise edits;
Color correction controls like white balance adjustment; color temperature control; exposure curve tweaks; vibrance/saturation controls; etc.;
Advanced tools like curves & levels adjustments plus local tone mapping enhancements for creating high dynamic range (HDR) effects;
Lens correction options that enable users to correct common lens errors (such as vignetting) quickly & reliably whenever needed;
Multiple brush types plus masking capabilities to apply sophisticated retouching effects even faster than before possible – all without having to resort to layers tricks or complicated selections anymore!
PIXLR EDITOR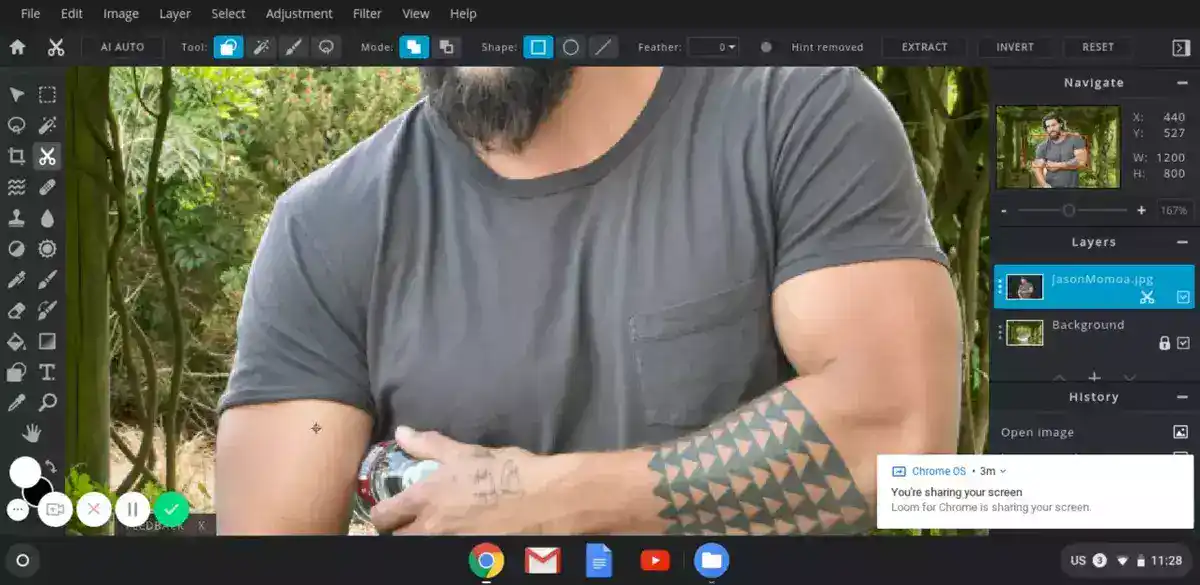 As we briefly mentioned, you are limited in terms of apps you can run on your ChromeOS device. If what you are looking for isn't available on the Play Store, you may give web-based editors a try. They've been getting more and more capable as new AI breakthroughs are made every day.
Pixlr is a cloud based photo editing application with a lot of free features and some premium ones. It's a great tool for editing and manipulating photos, creating animated 2D or 3D illustrations, or simply removing objects or background from an image using artificial intelligence.
With PIXLR Editor, you can adjust colors, crop images, add text and filters to your photos, create layers and masking effects, perform basic image adjustments such as brightness/contrast, hue/saturation levels, sharpen or blur the image, and more. Practically speaking, all these features will cover 99.9% of your photo editing needs. After all, if you needed more, you'd be operating on a MacOS or some powerful Windows machine.
GIMP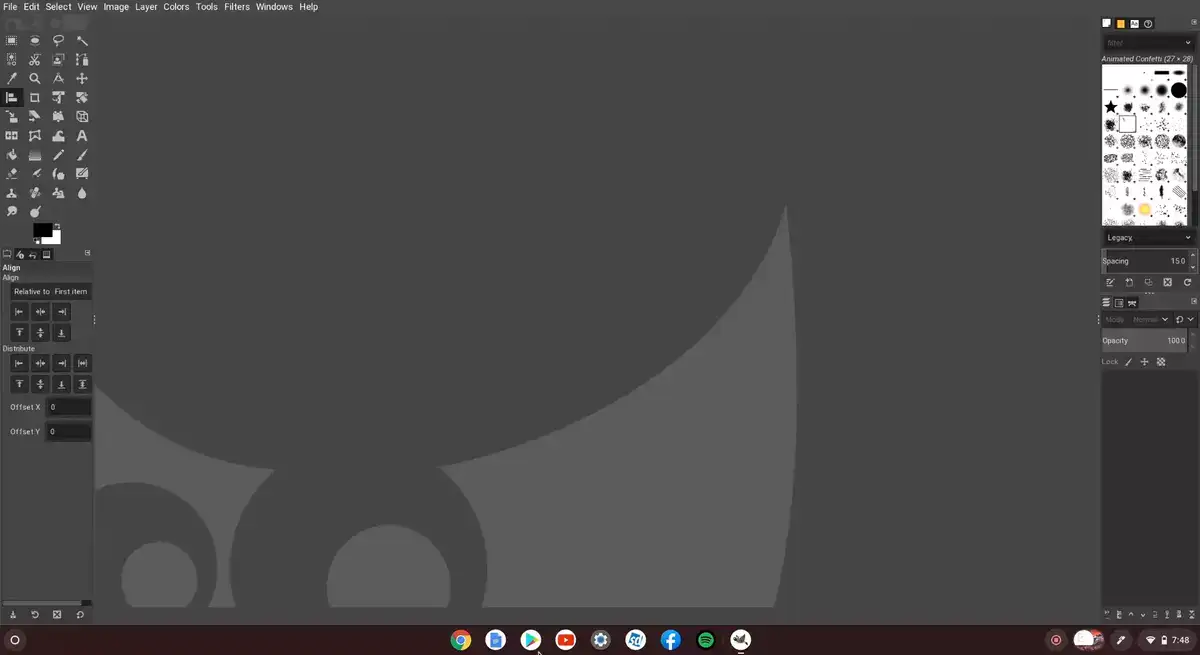 GIMP is available on Windows, MacOS and Linux devices by default. But that doesn't mean there aren't hacks around installing it on a Chromebook since it's a Linux based operating system at its very core.
To accomplish this, you'll need GIMP Portable and install Flatpack on your ChromeOS device first. It's a software deployment and package management software for Linux. Once you have it deployed, you can run GIMP as a part of Flatpak. There's already a more detailed guide on the topic, feel free to check that out.