As the beauty industry increasingly shifts online, salon owners are presented with a vital choice: How do they make their digital presence stunning enough to compete in the crowded online market? The answer lies in a suitable website builder that can help them showcase their services, prices, and promotional offers attractively and professionally.
In this article, we're exploring the best website builders specifically designed for beauty salons that promise to provide everything needed to create a polished and aesthetically pleasing web presence. We gathered the latest market data, user reviews, and tested a variety of options to bring you the most comprehensive guide on website builders for beauty salons. Whether you're in the market for an affordable or robust website builder, we've got you covered. Let's dive in.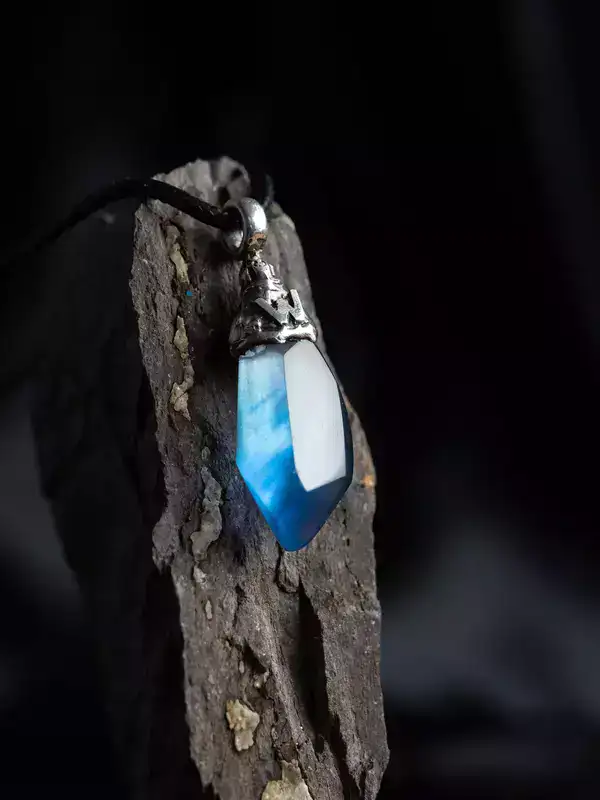 Squarespace
---

Shopify
---

Strikingly
---

Wix
---

Weebly
---

HostGator
---

Site123
---
Strikingly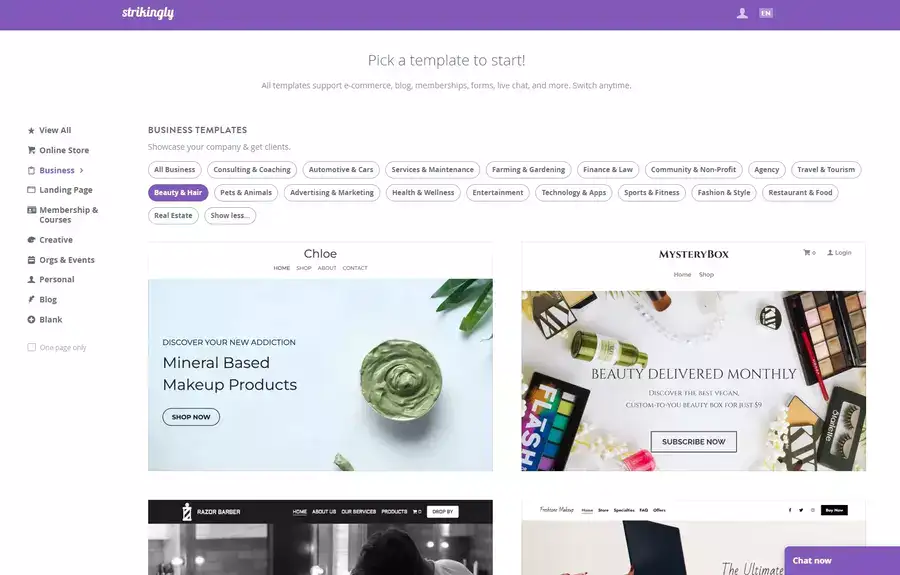 When it comes to beauty salons, having a professional-looking website is a must. It not only showcases your services and products but also helps customers find and engage with your business. There are many website builders available online, but none quite catch our eye like Strikingly.
Strikingly is a website builder designed with small business owners in mind, and it offers a range of features that make it a top contender for the best website builder for beauty salons. It offers a sleek and modern design interface that is straightforward to navigate, and it's easy to use even for beginners.
One of the most impressive features of Strikingly is its templates. The website builder provides a wide range of templates that are specifically designed for beauty salons. These templates are sleek, visually appealing, and have all the essential features that a beauty salon website needs. They're also entirely customizable, which means you can make them your own.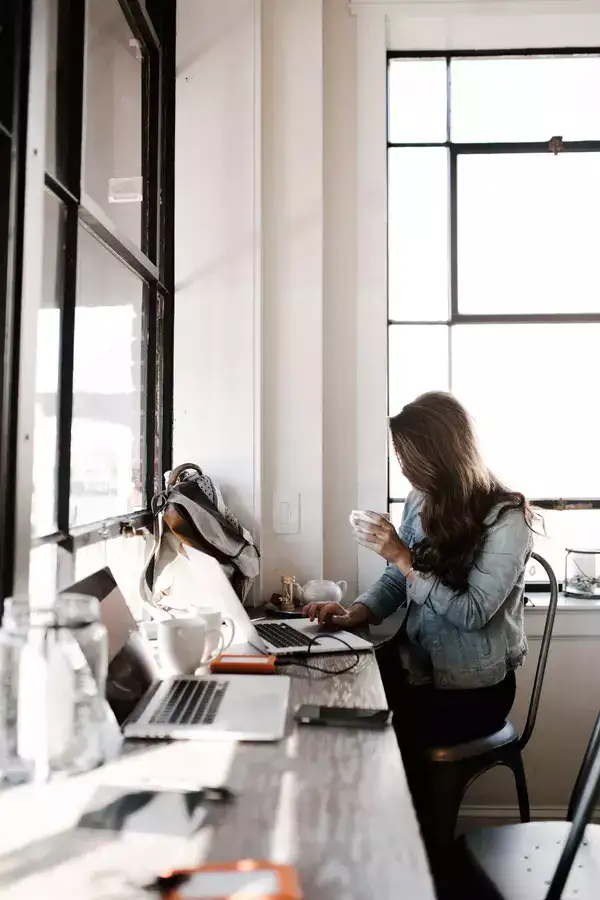 In terms of performance, Strikingly has an impressive track record. It's built with SEO best practices in mind and is optimized to ensure that your website ranks higher on search engines. According to independent third-party testing, Strikingly websites load an average of 2.43 seconds, which is faster than the industry average of 2.91 seconds. This means that your website will load quickly, which is essential for a positive user experience.
One of the unique features of Strikingly is its mobile optimization. Strikingly automatically optimizes your website for mobile devices. This means that your website will display correctly on any device, including smartphones and tablets. This feature is essential, given that the majority of website visits come from mobile devices.
In closing, Strikingly is an impressive website builder that is an excellent option for beauty salons. It has all the essential features that a beauty salon website needs, including a range of templates, SEO optimization, and mobile optimization. It's straightforward to use, and even beginners can create a professional-looking website in no time.
SITE123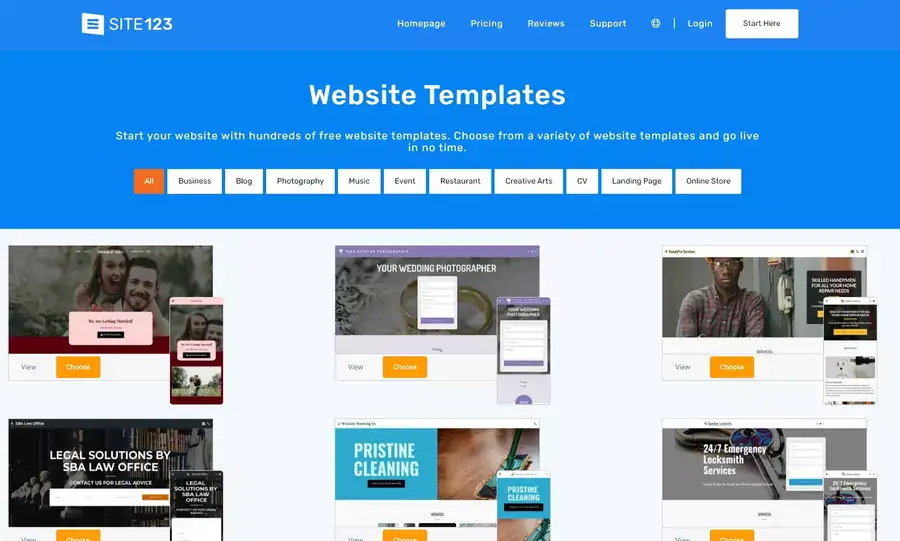 Site123 offers an easy-to-use site editor that requires no technical skills, making it a great option for small businesses and independent beauty salons. It also offers a range of templates specifically designed for beauty salons, allowing you to easily customize your site to reflect your brand and attract customers.
In addition to its user-friendly interface, Site123 also offers a range of features that make it a great choice for small businesses. For example, it offers free stock photos for your site, allowing you to easily add high-quality images without having to spend money on expensive stock photography.
Site123 also offers a range of SEO optimization tools, helping your site rank higher in search engine results and attract more customers to your beauty salon. With its cost-effective pricing and range of features, Site123 is an excellent choice for small businesses and independent beauty salons looking to build a professional-looking website without breaking the bank.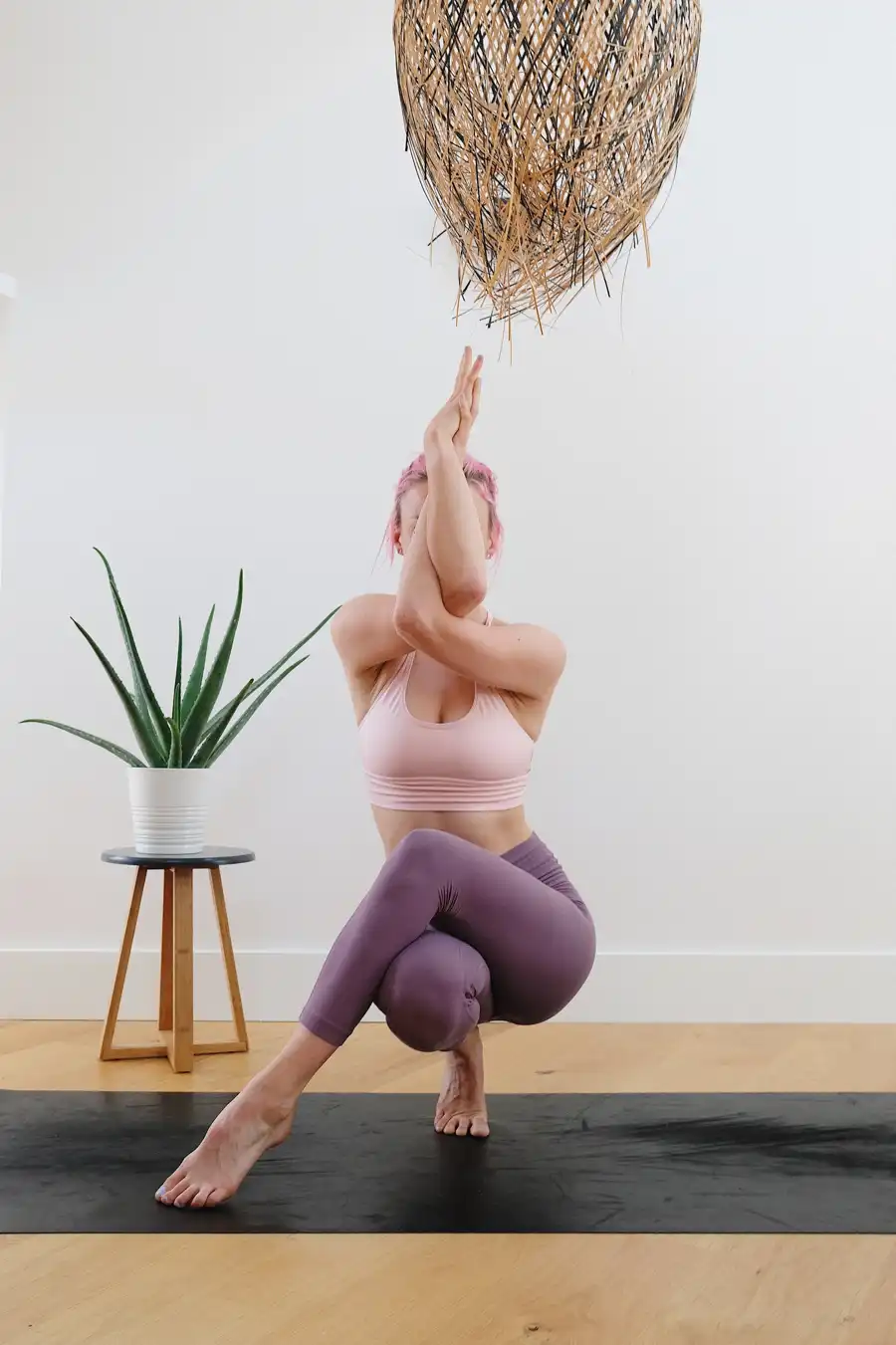 In comparison to some of its competitors, Site123 provides ample room for customization in terms of visuals and design. The free stock photos they provide can make your site visually appealing while saving time, resources and boosting creativity. The site editor is very user friendly and is loaded with an array of features that can suit any individual's needs, with no need for any coding skills.
To sum it up, Site123 offers an easy-to-use and intuitive website builder that can be a great option for beauty salons looking to build a professional-looking website without spending a fortune. Its range of templates, free stock photos, and SEO optimization features make it an ideal choice for small businesses and independent beauty salons.
Squarespace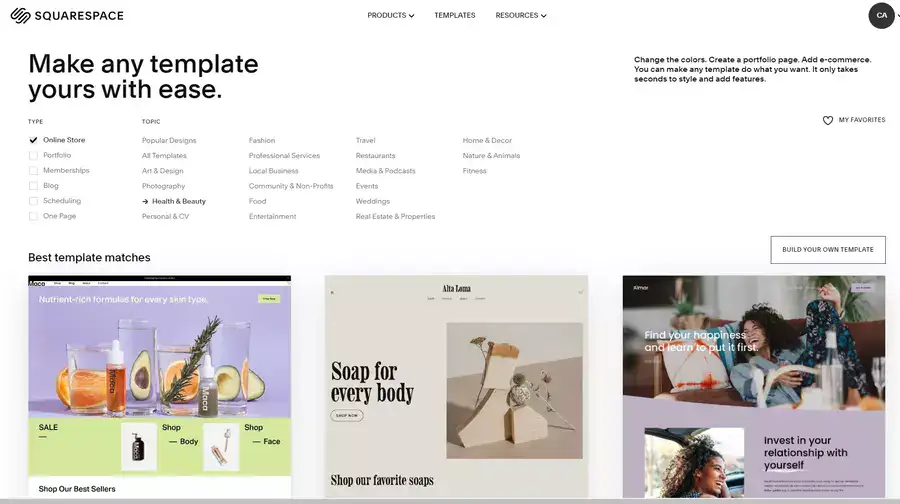 Squarespace is a website builder that is best known for its beautiful designs. It has a strong SEO support system and a lot of features and third-party extensions. It has a slight learning curve and is not specifically designed for salons, but still offers an extensive range of features.
Some of its key features include an online store where you can sell services, gift cards, and products, powerful SEO tools, award-winning design templates, and advanced analytics. Squarespace offers affordable web design starting at $599, with a possible full website cost of approximately $2,000.
One of the features that sets Squarespace apart from other website builders is its image galleries. These attractive image galleries let you show off photos of your work and highlight your best offerings. The design capabilities of Squarespace are truly impressive, especially with their 'local business' templates built for salons. They offer striking design options and an online scheduling module for appointment booking.
Moreover, the SEO capabilities of Squarespace are exceptional, making it an excellent choice for businesses looking to rank higher in search engines. Squarespace has powerful built-in SEO tools that help you optimize your website for better search results.
While Squarespace has a slight learning curve and may not be designed specifically for salons, it is a versatile website builder that is perfect for almost any type of business, including beauty salons. Its pricing plans start at $12 per month, and if you want a business-oriented builder, it'll cost $18 per month. Finally, opting for an eCommerce solution will cost $26 per month.
In conclusion, Squarespace is an excellent choice for beauty salons looking to create a beautiful and professional website that drives traffic and converts visitors into customers. Its striking design options, SEO capabilities, and online scheduling module make it the perfect website builder for businesses looking to make an impact online.
Wix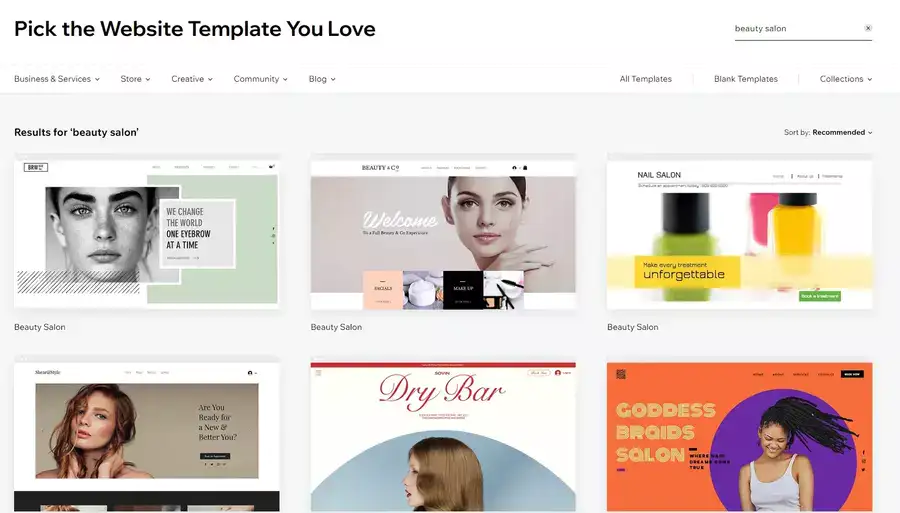 As more and more beauty salons move into the digital age by creating an online presence, finding the right website builder can make all the difference. A standout option that has earned itself a reputation as user-friendly yet powerful is Wix, a website builder with the largest selection of ready-made beauty and salon website templates out there.
Wix's templates, specifically created for hair and beauty salons, make the process of creating a stunning online presence that much easier. Ditch the headache of designing from scratch, and instead choose from a variety of options to find your salon's perfect look.
Not tech-savvy? No worries. Wix has made its platform accessible to those without technical backgrounds. With a user-friendly editor and built-in booking widgets, building a salon website is a breeze.
Perhaps one of the most enticing features is the native service appointment scheduler that is already built into the platform. Wix takes care of the back-end, allowing you to focus on your day to day business.
The pricing plans start at an affordable $8.50 per month, putting salon owners' minds at ease with a low-cost option. For a little extra, users can take advantage of features such as integration with non-native reservation software and email marketing to complement their salon's business strategy.
Wix truly stands out from the pack with its powerful design capabilities. Utilizing a lot of templates for salons, the platform's flexibility allows for customization beyond the norm. The built-in booking widgets make scheduling appointments a breeze, while Wix's email marketing integration allows for a more personalized approach to marketing your salon.
Plans start at $14 per month, with options to incorporate features such as e-commerce and accept online payments. Regardless of which price plan is chosen, salon owners can rest easy knowing Wix has their back.
In conclusion, Wix is the suggested salon website builder for those looking for ease-of-use without sacrificing the power of customization. With a variety of templates and booking widgets, Wix puts salon owners in control of their online image. With pricing plans starting at $8.50 per month and features such as email marketing integration and e-commerce options, it's clear why Wix has become the go-to for those seeking a trusted website builder.
---
Questions you might be asking
How to create a website for a beauty salon?
Creating a website for a beauty salon requires a few steps. First, choose a domain name and web hosting provider. Then, decide on the platform you want to use. WordPress is often a popular choice due to its flexibility and ease of use. Choose a website template or hire a professional web designer to create a custom design that reflects your brand. Next, add your service offerings along with descriptions and pricing. Finally, include high-quality images, contact information, and a booking option for easier customer access.
How do I create content for my salon?
Creating content for your salon can be done by offering valuable and informative blog posts, tutorials, before-and-after photos, run promotions and discounts on your social media channels. Share tips and tricks on how to use your services and products. Write about the latest trends in the beauty industry. Create videos that showcase your services and products.
How to design your beauty salon?
Designing your beauty salon involves decorating your space in a way that's inviting and appealing to customers. Consider your branding and target audience when choosing color schemes, furniture, and decor. Stick with a consistent theme throughout the space, including an attractive and recognizable logo. Make sure to provide an open, spacious area for guests to comfortably receive your services.
How do I create a salon website on WordPress?
Creating a salon website on WordPress is easy. First, choose a web hosting provider like Bluehost or HostGator. Install WordPress on your site and choose a theme or template that fits your brand and style. Install essential plugins like Yoast for SEO optimization and contact forms. Add in your pages – Home, About, Contact, Services, Gallery, etc. Next, include a booking plugin like Bookly to encourage appointment scheduling.
How to create a cosmetic website?
Creating a cosmetic website follows a similar process to creating a beauty salon website. First, consider your branding and audience. Choose a website platform like WordPress or Wix and pick a template that fits the beauty industry. Next, add in your service offerings and product descriptions with high-quality images. Consider adding a blog for tips and trends. Finally, include a booking or shopping cart option for customer convenience.
Why do beauty salons need websites?
A website is essential for beauty salons because it offers a convenient and easily accessible way to showcase services and allow customers to book appointments. A well-designed website offers a good first impression and can build customer trust. It also provides a platform for marketing through content, promotions, and social media integration. It is the best way to showcase new services, products, or features, even when the salon is closed.