Are you looking to start a blog but overwhelmed by the sheer number of website builders out there? Look no further! We've got you covered with our expert review of the best website builders for blogs on the market today. With over 500 million blogs in existence, it's become more important than ever to stand out in a sea of content. That's where these website builders come in, offering easy-to-use templates, customizable designs, and powerful features to help you create a unique blog that stands out from the rest.
According to recent surveys, more than 80% of bloggers use a website builder to launch their blog and with good reason. Website builders have revolutionized the blogging game, making it accessible to everyone. From newbies to seasoned bloggers, these website builders have made it easier than ever to create a professional-looking blog without needing any coding skills.
But with so many website builders available, how do you choose the right one for your blog? That's where we come in. We've analyzed and tested the most popular website builders for blogs and have narrowed down to the top three that will help you create the perfect platform to showcase your work. Sit tight, as we take a deep dive into the best website builders for blogs, and reveal the one that will suit your needs best.

Squarespace
---

Shopify
---

Strikingly
---

Wix
---

Weebly
---

HostGator
---

Site123
---
Strikingly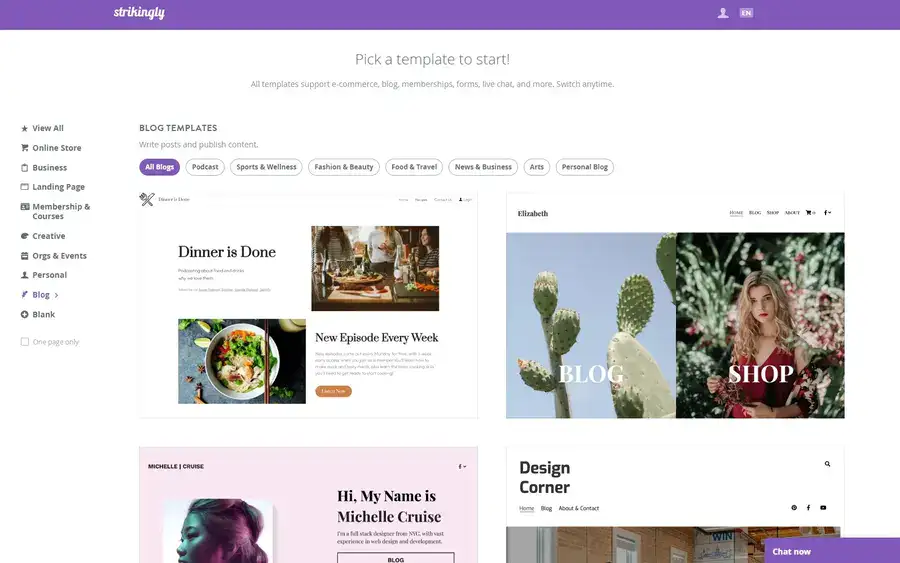 If you're looking for an easy-to-use website builder for your single-page blog, then Strikingly is definitely a platform you should consider. With a user-friendly drag-and-drop editor and AI-powered design assistance tools, Strikingly can help you create professional-looking blogs in no time.
Strikingly offers three plans for building single-page blogs: Limited, Pro, and VIP. The plans range from $8 to $49 per month, billed annually. If you're not ready to pay yet, there's a free plan with limited features.
The first thing we noticed is that Strikingly offers excellent on-page help and support, which can be a huge plus for beginners. Additionally, Strikingly provides users with a large storage space capacity, which is great for bloggers looking to host a lot of multimedia content.
However, if you're an experienced blogger, you may find Strikingly lacking in features, rendering it poor value for money. In comparison to other website builders, Strikingly is the least improved, and it still has some ground to cover in terms of building features and functionalities.
Strikingly does offer a compact set of useful blogging features, such as post categories, comments, and social sharing. You can also schedule your posts to publish at specific times. Nevertheless, Strikingly falls short when it comes to blog analytics, which may not appeal to bloggers who want to track their blog's traffic.
Strikingly's website templates may not outshine those of other website builders, but they are basic, clean, and professional. Customization is minimal, but you can change the overall color scheme. If you're looking to build a single-page blog quickly and effectively, Strikingly could be just what you need.
In conclusion, Strikingly is a great option for bloggers who want to develop a single-page blog quickly, thanks to its AI-powered design assistance tools and a user-friendly drag-and-drop website editor. However, Strikingly's simplicity can be both a strength and a weakness, as it lacks in more advanced features. If you are a beginner blogger who needs all the basics to maintain a professional-looking single-page blog, then Strikingly is a reasonable choice.
Wix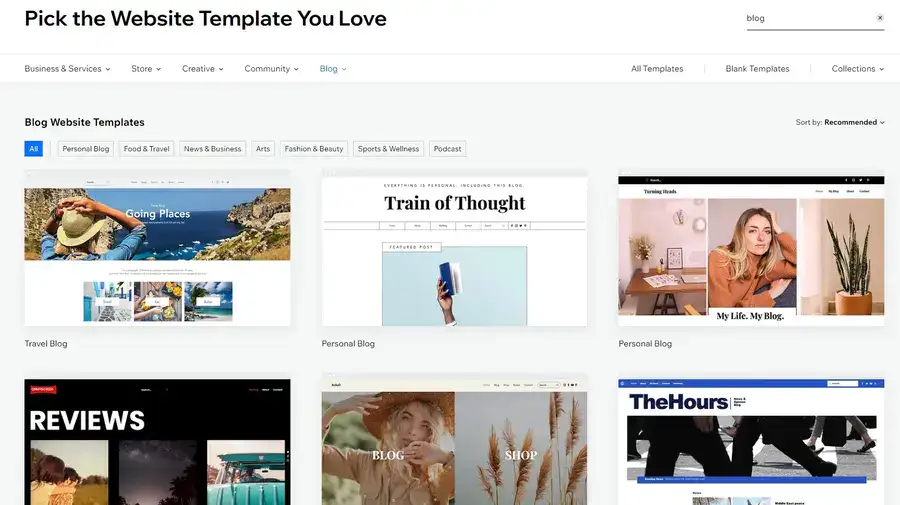 First and foremost, we were impressed by Wix's powerful built-in blogging features. The platform makes it incredibly simple to integrate your blog with a fully-fledged website, offering bloggers endless creative freedom. Additionally, Wix has a great selection of stunning and up-to-date templates for blog design, so users can choose a template that aligns with their individual style.
One downside we found was that Wix's blogging tool lacks the ability to create an archive and add an RSS feed, making it difficult to update content. However, Wix does offer beginner-oriented SEO tools that allow anyone to promote their blog posts with ease. In fact, Wix ranks number one in our comparison of the 5 best website builders for SEO.
When it comes to pricing, Wix's cheapest plan is a bit pricey compared to some other website builders, with its Personal plan starting at $16/month. However, with this plan, users can enjoy features like personalized image galleries, captions, and links to images. Plus, videos from YouTube or Vimeo can be easily added to the blog.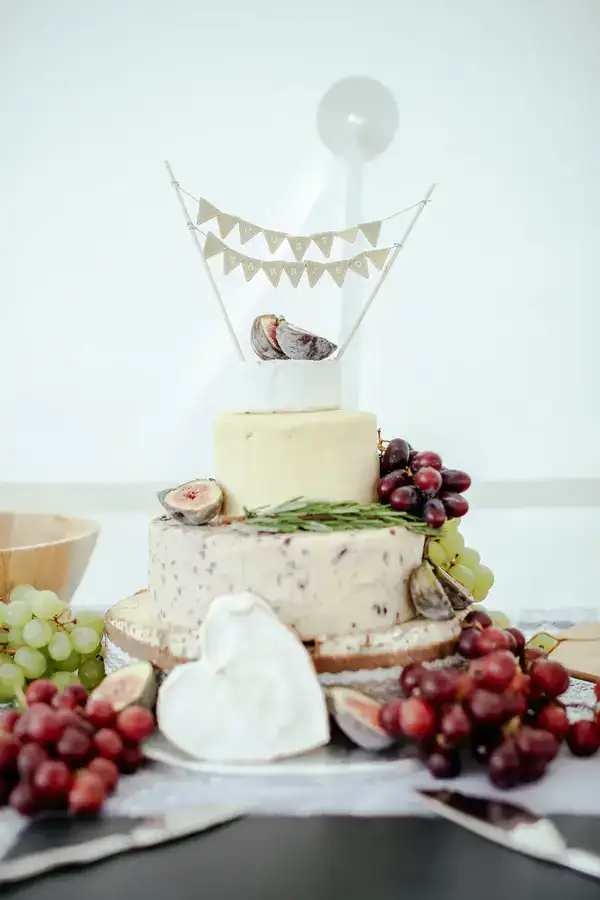 While Wix doesn't have an in-built search feature and lacks storage capacity, we found that it's still a great platform for those who want to customize their site and blog without having to worry about coding or HTML skills. With Wix, the drag and drop tool makes it easy to design a website that stands out, and setup is quick and easy.
Overall, we highly recommend Wix as a full website builder platform and a good WordPress alternative. While the free account is limited and shows Wix branding and ads on your site, their premium plans start from $8.50/month and go up to $24.50/month. So, if you're in the market for a user-friendly website builder for your blog, Wix is definitely worth considering.
Weebly
As a professional writer and reviewer, I had the opportunity to test Weebly, one of the most popular website builders for blogs on the market today. Weebly is known for being an intuitive, easy-to-use platform that provides an effective means of creating a blog or website with minimum effort.
If you're looking for a website builder that is easy to use and comes with a range of features to start your blog, Weebly is a good option. For those looking to start a basic blog for free, Weebly offers a free plan with basic features. This is perfect for beginners who may want to test out the platform before purchasing a paid plan.
One thing that stands out about Weebly is its intuitive drag-and-drop interface, which allows users to easily customize their designs and layouts without a lot of technical knowledge. It also allows for seamless integration with other widgets and apps, making it easy to expand the functionality of your blog.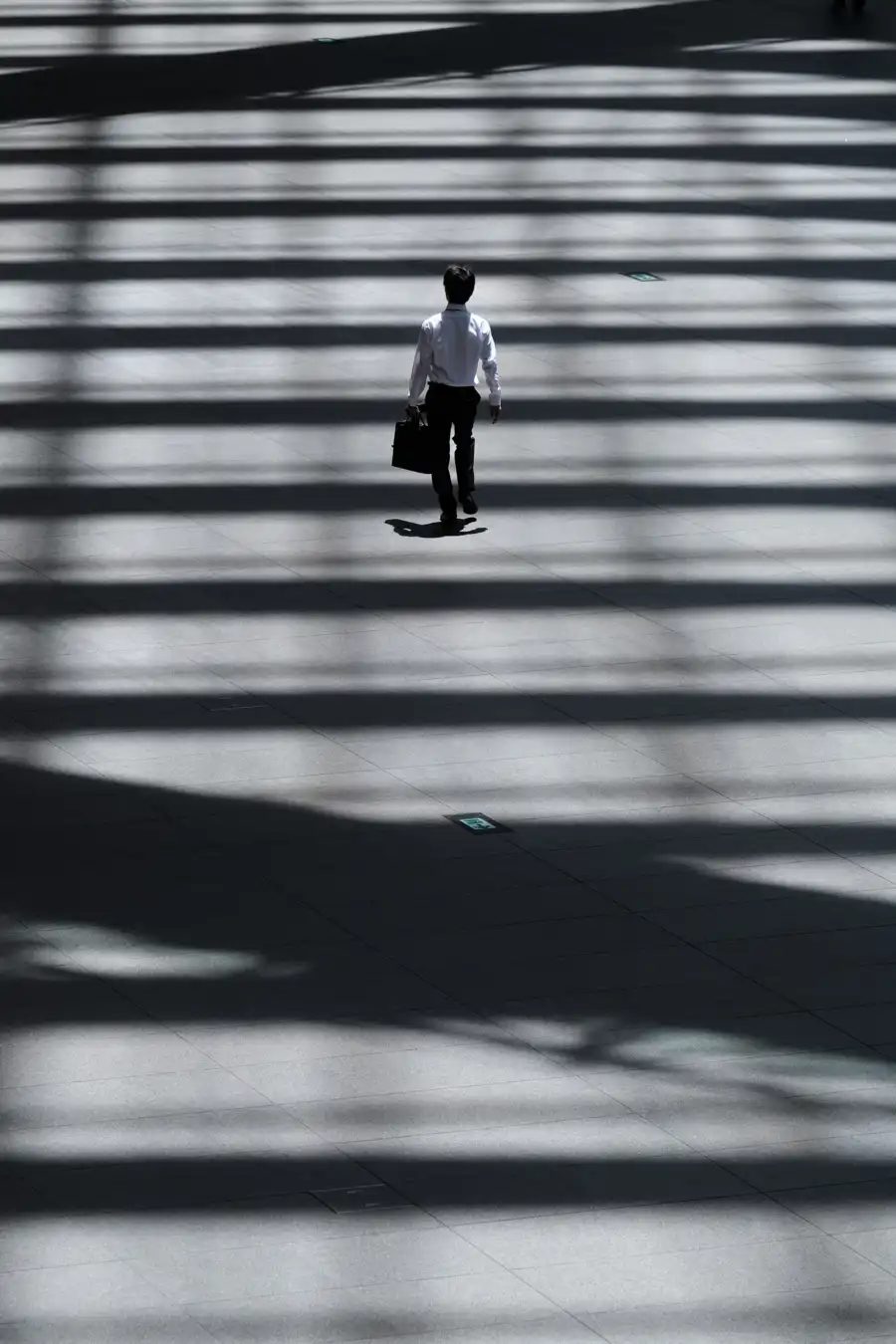 Paid plans range from $6 to $26 per month, billed annually, which is relatively affordable compared to other website builders on the market. The platform also provides a good range of blogging features, including scheduling blog posts, creating tags and categories, and allowing comments on your blog posts.
One of the major benefits of Weebly is its excellent SEO guidance, which provides step-by-step instructions on how to optimize your blog for search engines. However, the platform has limited customization options and outdated designs, which may be a drawback for more experienced users.
Overall, Weebly provides simple editing tools and is great value for money, making it a good option for beginners looking to create a simple blog or website. With more than 50 million websites powered globally, it is evident that Weebly has a large user base and is popular among bloggers, vloggers and other content creators.
In conclusion, if you're looking to build a simple blog, Weebly is the easiest platform for beginners to start making money through blogging. Although its customizable options may not be the most extensive, its intuitive interface makes it easy to set up your blog and get it online in no time.
Squarespace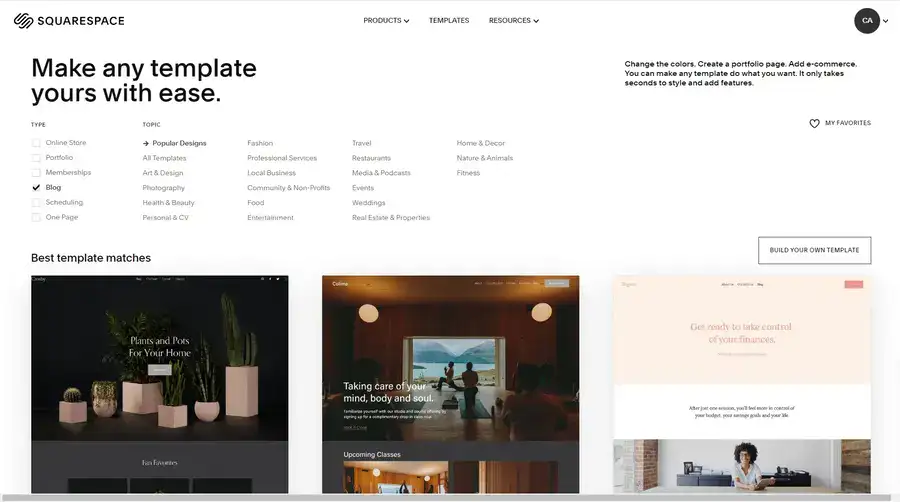 One of the most impressive features of Squarespace is the array of beautiful templates that you can use to make your blog look professional and sleek. Additionally, Squarespace offers tons of SEO benefits so your blog will get the traffic it deserves. And starting at only $16 per month, Squarespace is an affordable option for bloggers who are on a budget.
In our value for money testing, Squarespace received a score of 4 out of 5. This result shows that Squarespace is an excellent option for bloggers who want to get their blog in front of an engaged audience without breaking the bank.
For photographers, Squarespace is ideal, as it gives them the space and aesthetics needed to showcase their talent. Squarespace has the best designs on the market and is perfect for creating a stunning blog that will impress your readers.
The drag and drop editor of Squarespace is also easy to use and user-friendly, making it ideal for beginners. However, if you're looking for additional features, Squarespace's proprietary platform may be limiting as it only integrates with select few services and tools.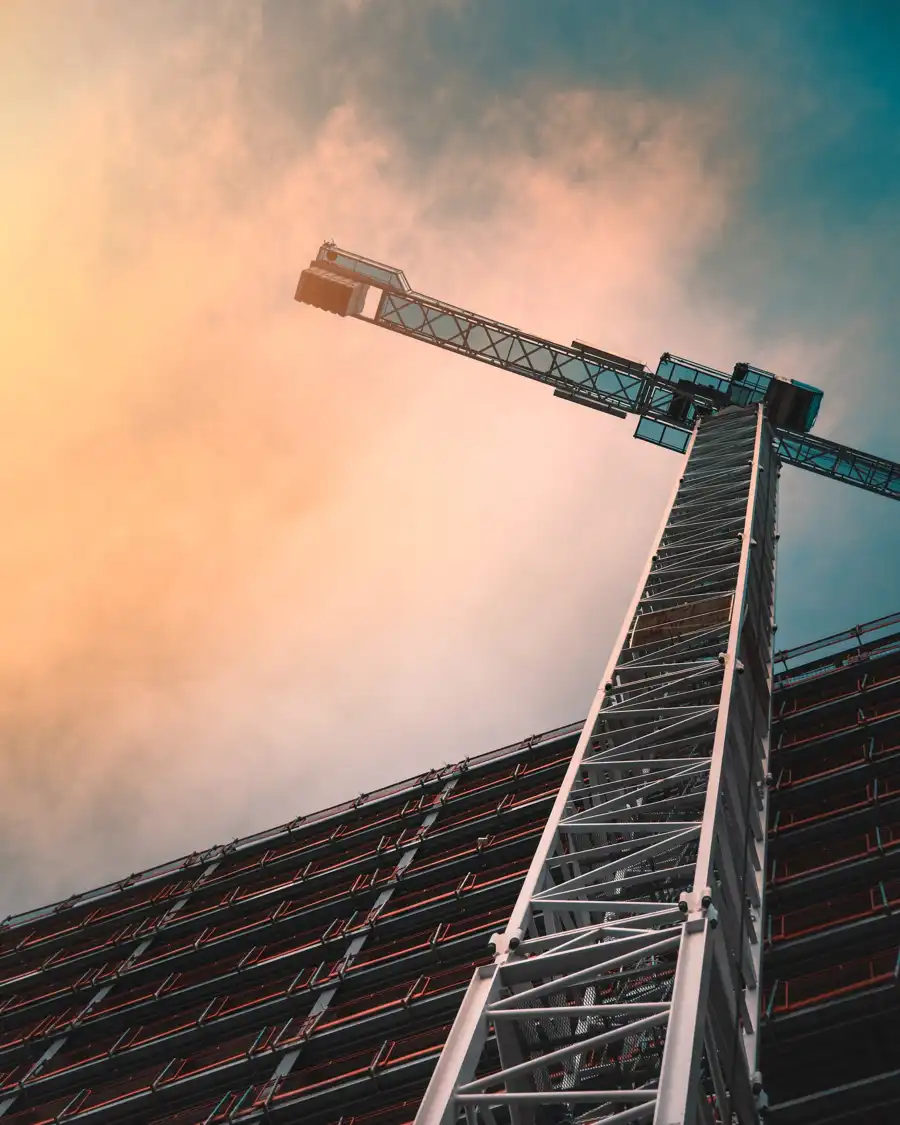 Squarespace offers domain name, SSL/HTTPs and eCommerce stores separately, making it an excellent choice for small business owners. Personal Squarespace Packages start at $16 per month, or $12 per month billed yearly, while Squarespace Business plan monthly subscriptions start at $26 per month, or $18 per month billed annually. The online stores start at $26 per month up to $40 per month.
In conclusion, if you're looking for a beautiful website builder with drag-and-drop features, tons of SEO benefits, and a budget-friendly starting price, Squarespace is the perfect option. Head over to Squarespace's website to learn more and to see why it's the best website builder for bloggers.
Site123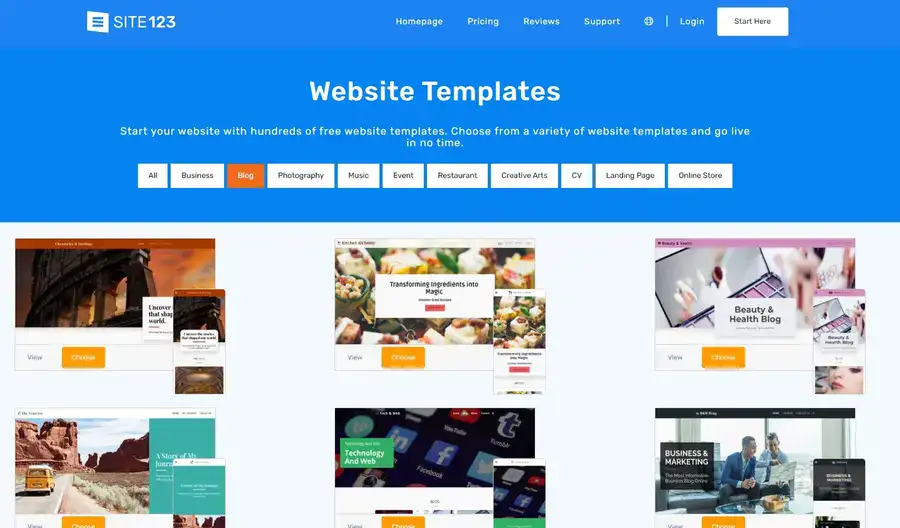 If you're looking for a website builder to start a blog, SITE123 might be the right option for you. Offering plans for Basic, Advanced, Professional, and Gold users, it provides a range of possibilities for bloggers. While it might not be the most advanced option on the market, SITE123 is a user-friendly solution that ensures quick setup times and an extensive image and video library.
One of the most significant benefits of SITE123 is the abundance of stock images available for bloggers. Whether you want to add images to your posts or need an attractive header, SITE123 provides an impressive selection to choose from. Moreover, it offers good-looking templates for various types of websites, ensuring a professional presentation of your blog content.
For beginner bloggers, with little to no experience building a website, SITE123 is a useful option. The user-friendly interface and quick website-setup tools make it easy for anyone to create a blog quickly without needing extensive design experience.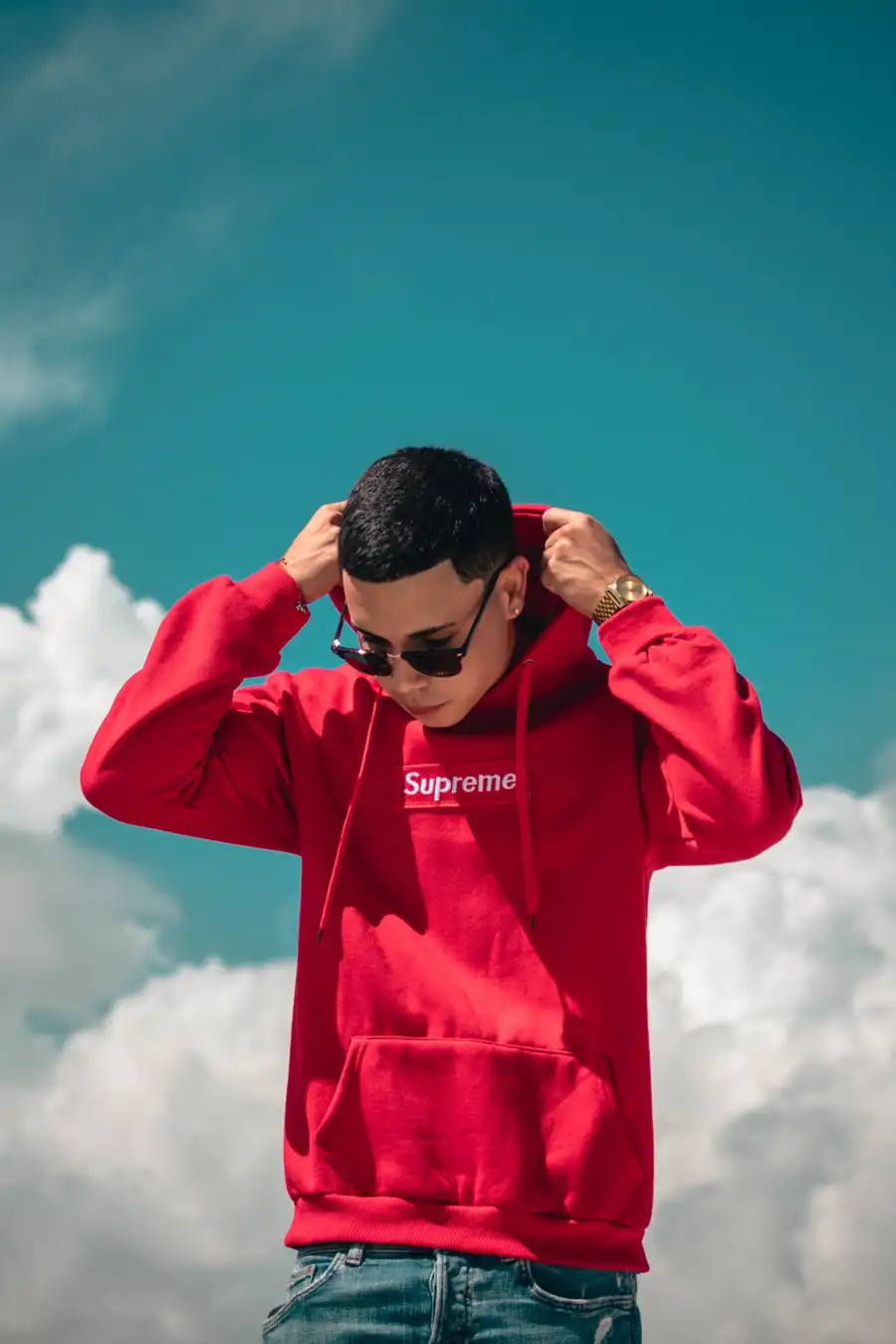 While SITE123 doesn't have the most advanced blogging features on the market, it offers enough to get you started. The blogging-specific tools include templates, a commenting system, a scheduling feature, RSS, and social media integration. Furthermore, SITE123 ensures 24/7 live chat support and design assistance to fast-track your blog's setup.
Unfortunately, SITE123 falls short in some areas, particularly for more complex blogging sites. The designs are dated, and the editor has limited functionality, skewing it more towards beginner bloggers. Additionally, features-quality is lower than what you might find in other website builder options, and there isn't an archive tool.
The paid plans might be considered expensive for what they offer, but the Basic plan does remove floating ads and provides a custom domain connection, while the Advanced plan removes the SITE123 footer.
In summary, SITE123 could be an excellent option for small, personal blogs that want to get up and running fast. Beginner bloggers will appreciate the user-friendly interface and abundance of stock images available. Fashion bloggers, food bloggers, and others who place high value on visual elements may want to take a closer look at SITE123.
Zyro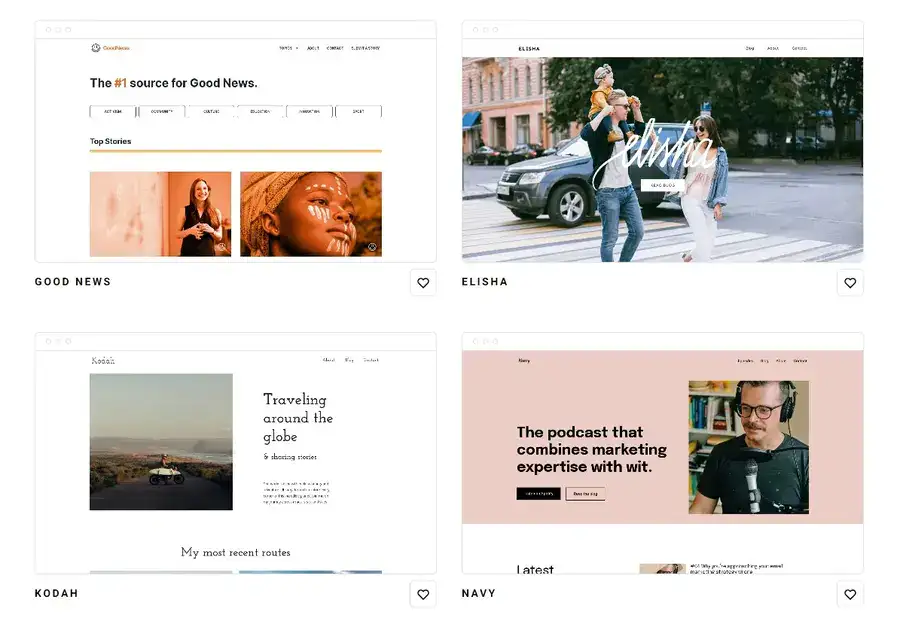 As bloggers, we are all on the hunt for the perfect website builder that can provide us with the tools we need to create the blog of our dreams. There are so many options out there, but one that has caught our attention is Zyro. We put this website builder through the ringer to see if it is a viable option for bloggers who are seeking simplicity, affordability, and customizability.
First, for those who are looking for a simple, grid-based, drag-and-drop blog, Zyro could be the answer to your prayers. Its user-friendly drag-and-drop interface makes it easy for even the most technologically challenged blogger to design a website. The platform also offers customizability and flexibility in design, which gives users the ability to create unique designs that stand out from the crowd.
The pricing for Zyro is also affordable, making it suitable for bloggers who are just starting out on a budget. With a free trial, there's no commitment required to test the waters. Paid plans range from $2.69 to $39.99 per month, billed annually. While the starter plan is limited in features, the more expensive plans offer innovative extras that are perfect for growing your blog.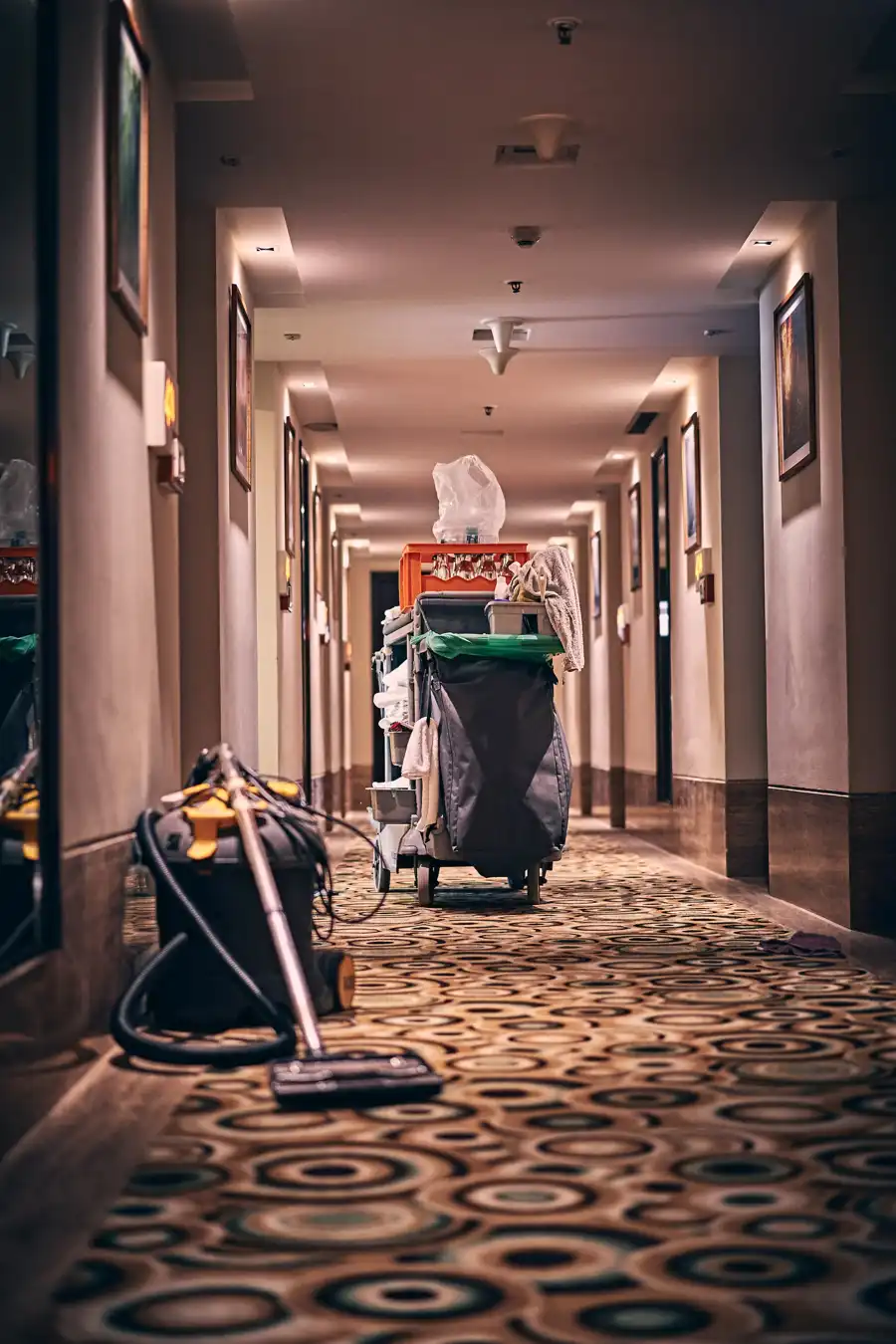 When it comes to templates, Zyro provides stylish options that are professional and polished. We were impressed by the customizability and ease-of-use of its drag-and-drop editor. This website builder is perfect for creating a simple and aesthetically pleasing blog.
However, it is worth mentioning that Zyro is missing some key blogging features. It has no app market or blog-specific analytics, which can be a disadvantage for bloggers who plan to expand and grow their platform. It's also not recommended for bloggers who plan to monetize their platform through ads.
In conclusion, Zyro is a great option for those who are looking to create a simple, grid-based, drag-and-drop blog. Its pricing is affordable, and it offers a free trial, making it an easy decision to give it a shot. While it may not be the best option for bloggers who plan to expand and grow their platform, its good customizability and easy-to-use drag-and-drop editor make it a great choice for beginners.
Wordpress

In today's world of digital age, having a platform for starting a blog are becoming increasingly useful for bloggers who want to share their thoughts and opinions with the world. In order to create a blog, you'd need a website builder, and WordPress is one such option to consider.
When it comes to WordPress, it is worth noting that it offers both free and paid plans, which allows bloggers to pick a package that suits their needs. For people who are new to blogging and looking to build a quick and easy website, WordPress also provides a button to get started easily. Furthermore, WordPress powers more than 43% of all websites on the internet, which is a staggering number revealing the popularity of this platform.
However, while it is free to use WordPress, there are still costs associated with creating a blog on this platform. You'll need a domain name and web hosting, both of which come with their own set of expenses. In this regard, Bluehost is often recommended hosting for WordPress due to their excellent performance and affordability.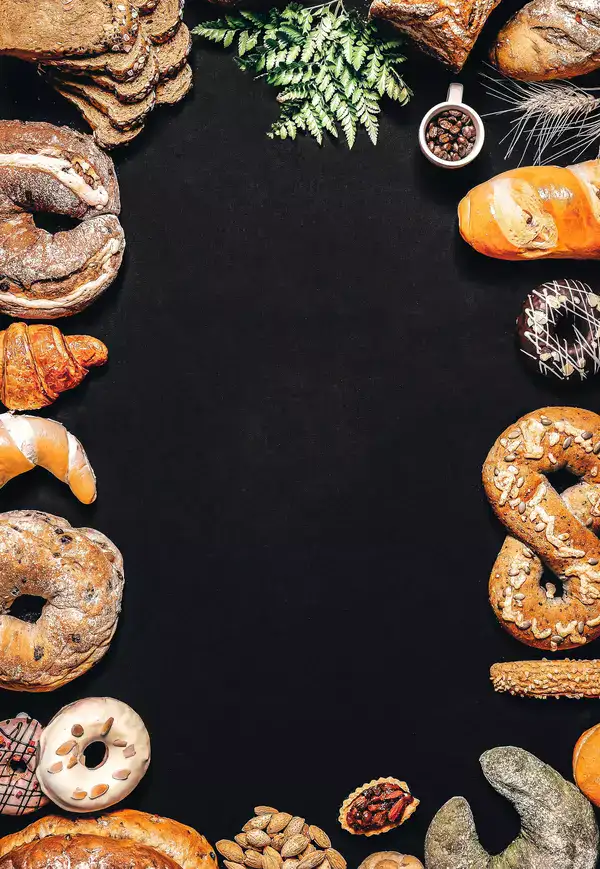 Despite the costs associated with building a WordPress site, it is still an attractive option. For instance, most bloggers use WordPress to create their blog, and people publish over 70 million new blog posts on WordPress every month. This clearly indicates its popularity and reliability in the blogging world.
One of the questions that often arises about WordPress is whether it is free to use and what's the catch. In actuality, there is no catch involved. WordPress is an open-source software, which means that anyone can use, modify and distribute it freely. This also implies that the WordPress community is highly engaged, constantly working to improve the user experience of the platform.
In conclusion, WordPress is one of the best options for bloggers who are looking for a platform to create their blog. Whether you're looking for a free option or are willing to spend some money, WordPress provides viable plans for bloggers to choose from. With a wide range of features and functionalities and a large user base, WordPress remains a favourite choice for bloggers around the world.
Shopify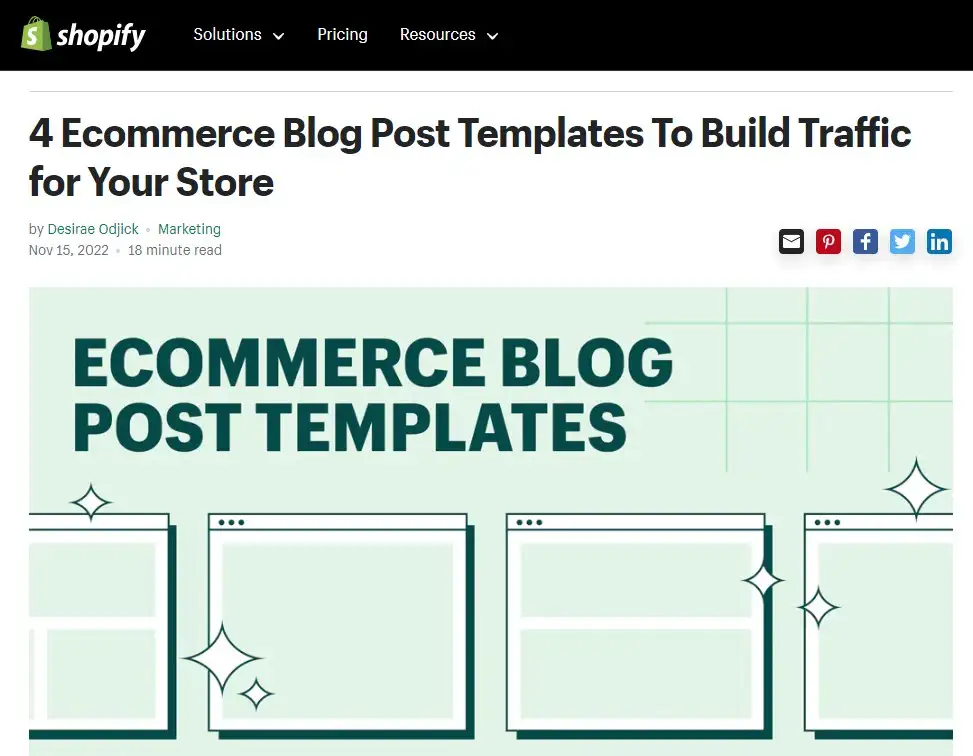 In the constantly evolving world of technology, blogging has become a profession for many. The central component of a successful blog is the website and choosing the best website builder is essential for creating a blog that will be popular and have a wide reach. Among the various website builders, Shopify is often considered as a top pick.
Shopify is a platform which started as an e-commerce builder but has developed into a website builder for all kinds of websites, including blogs. Shopify offers various templates designed specifically for blogging, making it easy for blog writers to find the perfect look and feel for their website.
One of the significant advantages of using Shopify is that it offers a user-friendly interface with a drag-and-drop editor that makes editing a breeze, even for a beginner. Shopify also provides excellent customer support and tutorials, making it easy for new users to understand how to use it.
A blog writer can also benefit from Shopify's reliable hosting as they take care of everything related to site maintenance, security, and backups. With Shopify, a blogger can focus on creating high-quality content and building an audience on social media rather than worrying about technical issues.
In terms of statistics, Shopify has over a million businesses active on its platform, and more than $135 billion has been sold on the platform. This is a testament to the reliability and popularity of the platform.
Looking at blogs specifically, the best time to publish a post is on Monday around 11 a.m. EST. Consistency in publishing is more important than the frequency of publishing, and most blogs take at least 7-8 months before seeing decent traffic, with long-term results showing up after 2-3 years.
Overall, when it comes to choosing a website builder for your blog, Shopify offers an excellent option with its user-friendly interface, reliable hosting, and excellent customer support. While there are other options available, Shopify offers a wide range of benefits and is definitely worth considering.
While Shopify is a great website builder for blogs, other options include WordPress, Web.com, and Wix, which are our top 3 choices for the best blog sites for beginners. It is worth noting that creating an email newsletter is a great way to grow your blog subscribers, and having a business email address for your blog adds an extra level of professionalism to your brand.
In conclusion, creating a successful blog requires high-quality content and a website optimized for user engagement. Choosing the right website builder is a crucial first step, and Shopify is a reliable and user-friendly option to consider.
---
Questions you might be asking
Which website is best for blogging?
There is no one-size-fits-all answer to this question because it all depends on your specific needs. Some popular options for blogging platforms include WordPress, Wix, Squarespace, and Blogger. Each platform has its own set of features, so consider your needs (such as design, flexibility, and support) before choosing a platform.
Is Wix OK for blogging?
Yes, Wix can be a great option for blogging. Wix is known for its user-friendly drag-and-drop website builder, which makes it easy to create a blog without any coding knowledge. Plus, Wix offers many features geared specifically towards blogs, such as a built-in comments system and multiple blog layouts.
Why Wix is better than WordPress?
While WordPress and Wix both have their own strengths, some people prefer Wix because it is more user-friendly and has a simpler interface. For those who don't want to deal with the technical details of website management, Wix can be a great option. Additionally, Wix offers a wider range of designs and templates, making it easier to find a professional-looking design without too much customization needed.
How do I make a good blog website?
To make a good blog website, start by choosing a platform that meets your needs (such as Wix or WordPress). Then, focus on creating quality content that is relevant and interesting to your target audience. Make sure to use images and multimedia to break up the text and make your blog visually appealing. Additionally, consider factors such as site speed, mobile-friendliness, and search engine optimization to ensure that your blog is easily accessible and discoverable.
Is Wix better than Blogger?
Again, there is no one-size-fits-all answer to this question. Both Wix and Blogger have their own strengths and weaknesses. Wix is known for its user-friendly interface and customization options, while Blogger is a more basic platform that is easy to use for beginners. Ultimately, the choice of platform will depend on your needs and preferences.
Is WordPress free for blogging?
Yes, WordPress is a free, open-source platform for blogging. However, you will need to pay for web hosting and a domain name in order to use WordPress. Additionally, there are many paid themes and plugins available that can enhance the functionality of your WordPress blog.