With millions of websites live on the internet, it's no secret that the competition for search engine rankings is fierce. Making your website optimized for search engines is crucial to increase online visibility and attract more traffic. That's where website builders come in handy. A website builder with excellent SEO capabilities can make all the difference when it comes to increasing search engine rankings. But which website builder should you choose?
After thorough research, we've found the top website builder for SEO: Wix. This website builder not only offers a wide range of customizable templates but also provides built-in SEO features that can significantly improve your website's search engine rankings. From meta descriptions to XML sitemaps, Wix has it all covered. Plus, with over 180 million users worldwide and powering more than 4.7 million websites, it's safe to say that Wix is a trusted source for website building. Get ready to improve your search engine rankings and gain more traffic with Wix's advanced SEO capabilities.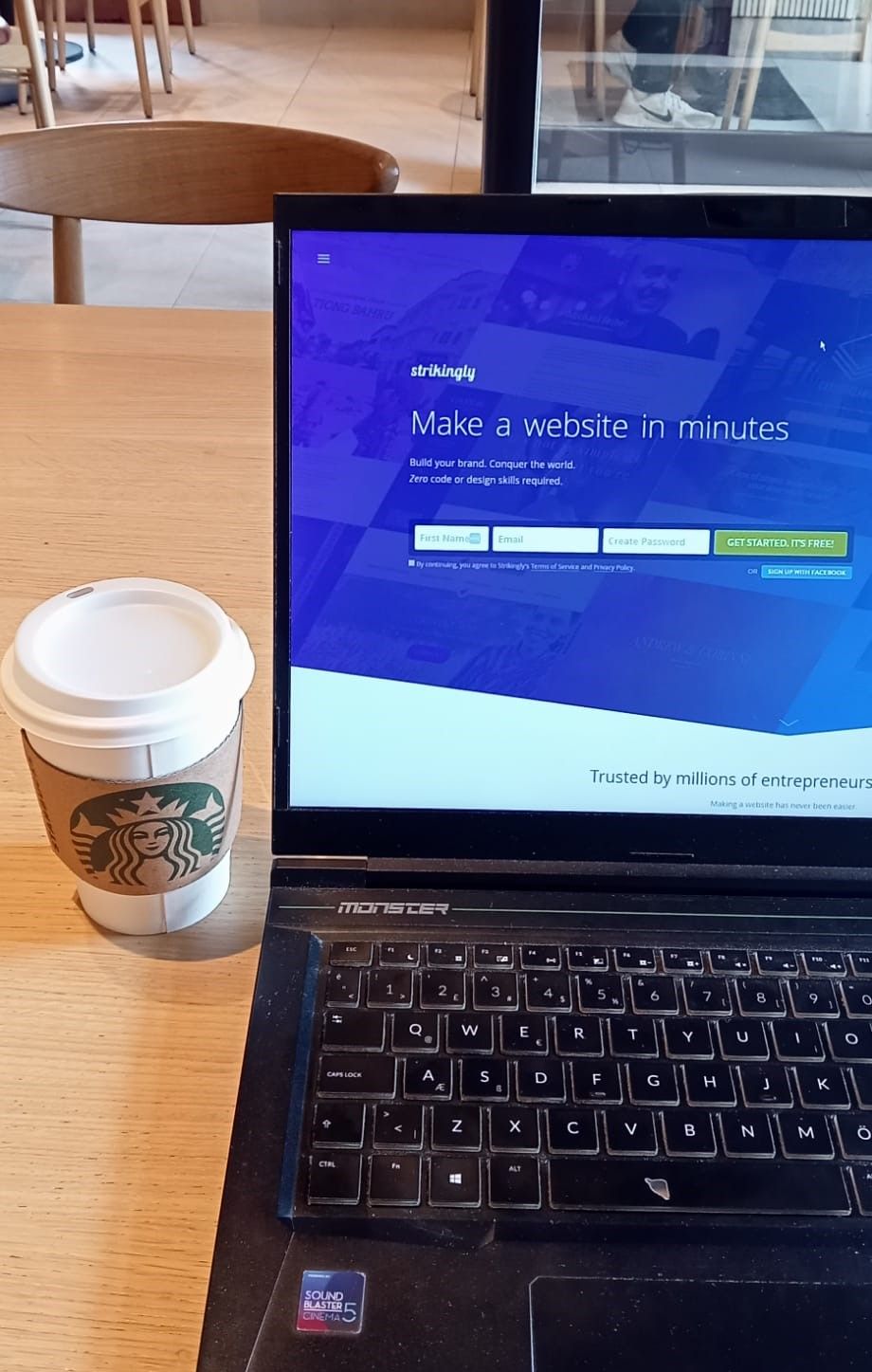 Squarespace
---

Shopify
---

Strikingly
---

Wix
---

Weebly
---

HostGator
---

Site123
---
WordPress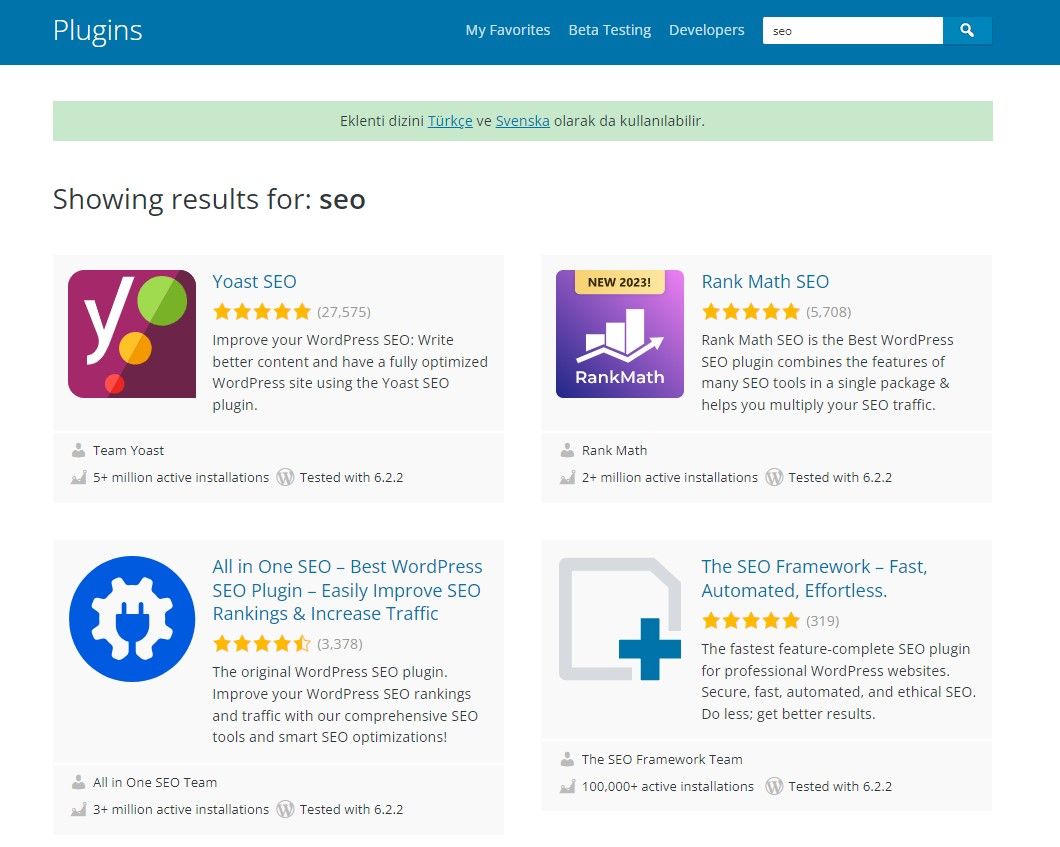 In our quest to find the best website builder for SEO, we stumbled upon WordPress, one of the most popular website building platforms in the world. With over 50,000 plugins at your disposal, including the highly acclaimed Yoast SEO, WordPress has everything you need to optimize your website for search engines.
One of the most impressive aspects of WordPress is its built-in SEO features. It offers customizable templates for SEO titles and meta descriptions, auto-generated sitemaps for your site, and the ability to optimize your permalink structure. Additionally, WordPress offers a publicize feature to help share your content on social media, ensuring maximum reach for your website.
The ease of use of WordPress is another highlight, with a simple interface that handles basic SEO. Reliability is also a non-issue, with 43.2% of all websites, including major publications and brands like TIME Magazine, Playstation Blog, Vogue, and Microsoft News, using WordPress as their website builder.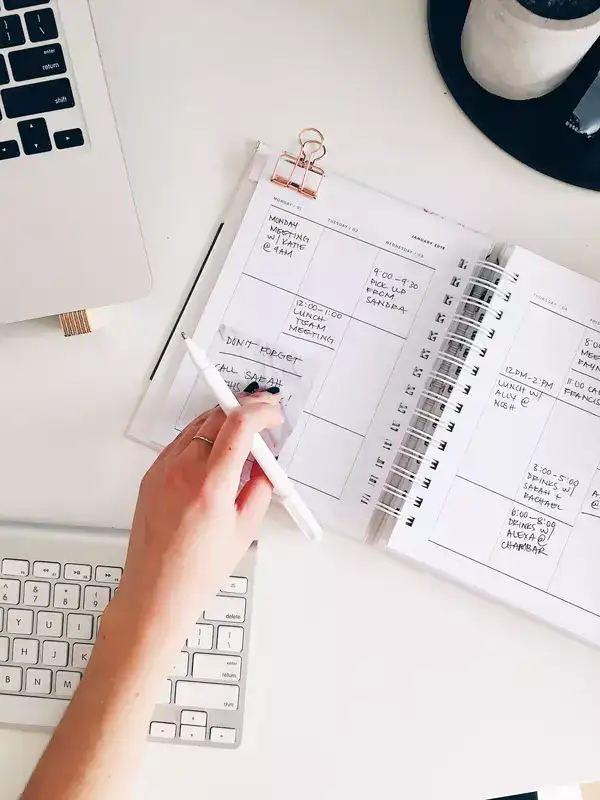 When it comes to cost, WordPress has a range of pricing plans from free to $30 per month for the Business or eCommerce plans. The Business plan is recommended for small businesses, as it includes advanced SEO tools, Google Analytics integration, themes, and more, making it a great option for businesses that want to take their website to the next level.
However, using WordPress for SEO requires some experience with plugins, and additional costs for apps may be required for higher functionality, which may impact overall cost in the long run. Despite the reliance on additional paid apps, WordPress remains a cost-effective option for startup costs.
All in all, we rate WordPress highly for potential in Google ranking, ease of use, and reliability. However, given the reliance on additional paid apps and our evaluations of the cost, we give WordPress an overall rating of 3/5. Nonetheless, it is still a great option for those with simple website building needs. Additionally, with dedicated customer service available 24/7, you can rest assured that any questions or concerns will be promptly addressed.
Squarespace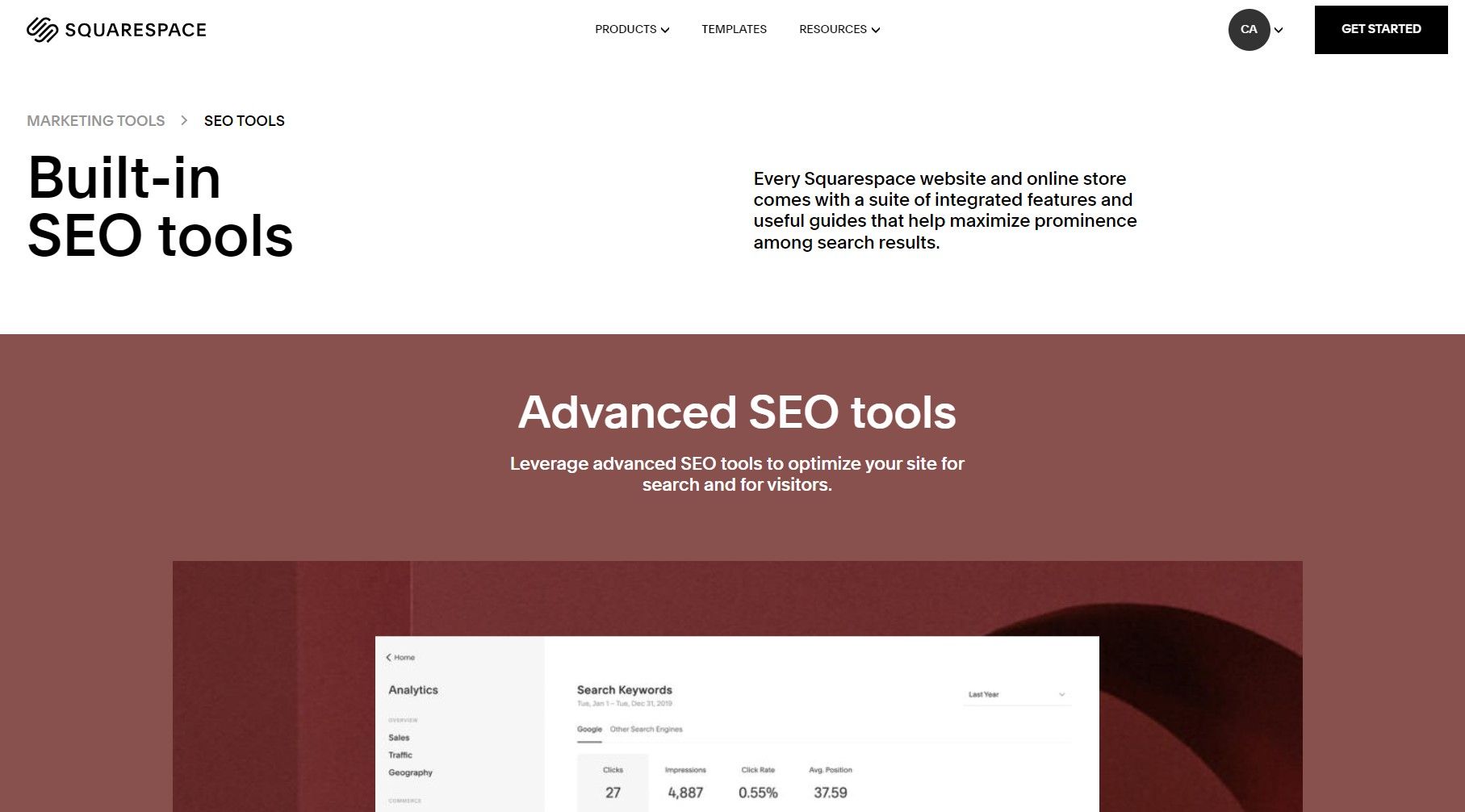 Are you looking for a website builder that can help boost your site's SEO? Squarespace might just be the perfect fit for you. This website builder is a popular option for businesses of all sizes, including companies like Fast Company, Lyft, and Dropbox.
Compared to Wix, Squarespace's features are already built into the backend, including a suite of SEO tools. However, it's important to note that Squarespace does not have as much in-editor SEO support as Wix and is not as fast when it comes to site speed performance.
Squarespace's SEO capabilities include user-friendly configuration boxes for defining key SEO elements, automatically-generated structured data, and keyword support for checking driving traffic search terms. The website builder also includes built-in XML sitemaps, SSL certificates, and support for Accelerated Mobile Pages (AMP) on Google.
Another great feature of Squarespace is its excellent social media integration. The website builder offers integration with over 30 social media platforms which allows businesses to manage their online presence effectively.
When it comes to pricing, Squarespace offers four pricing plans ranging from $12 to $40 per month for Personal and Business plans. While not the cheapest website builder available, Squarespace provides a range of in-built features to boost your site's SEO.
One drawback of Squarespace is that it can be a bit fiddly depending on the template you're using. Despite this, it offers more fine-grained control over your site's SEO.
Overall, Squarespace is a website builder that provides businesses with a sophisticated set of SEO capabilities and tools. It doesn't rely on plugins or apps for SEO features, which is convenient. Additionally, Squarespace offers dedicated 24/7 customer service and centralized SEO tools that do not require extra expenses.
In terms of ratings, Squarespace received a 3 out of 5 for Ease of Use but received 5 out of 5 for both Reliability and Startup Costs. Overall, Squarespace is highly rated with visually beautiful sites and customizable options that make it easy to boost your online presence with sophisticated SEO techniques and technical tools.
Wix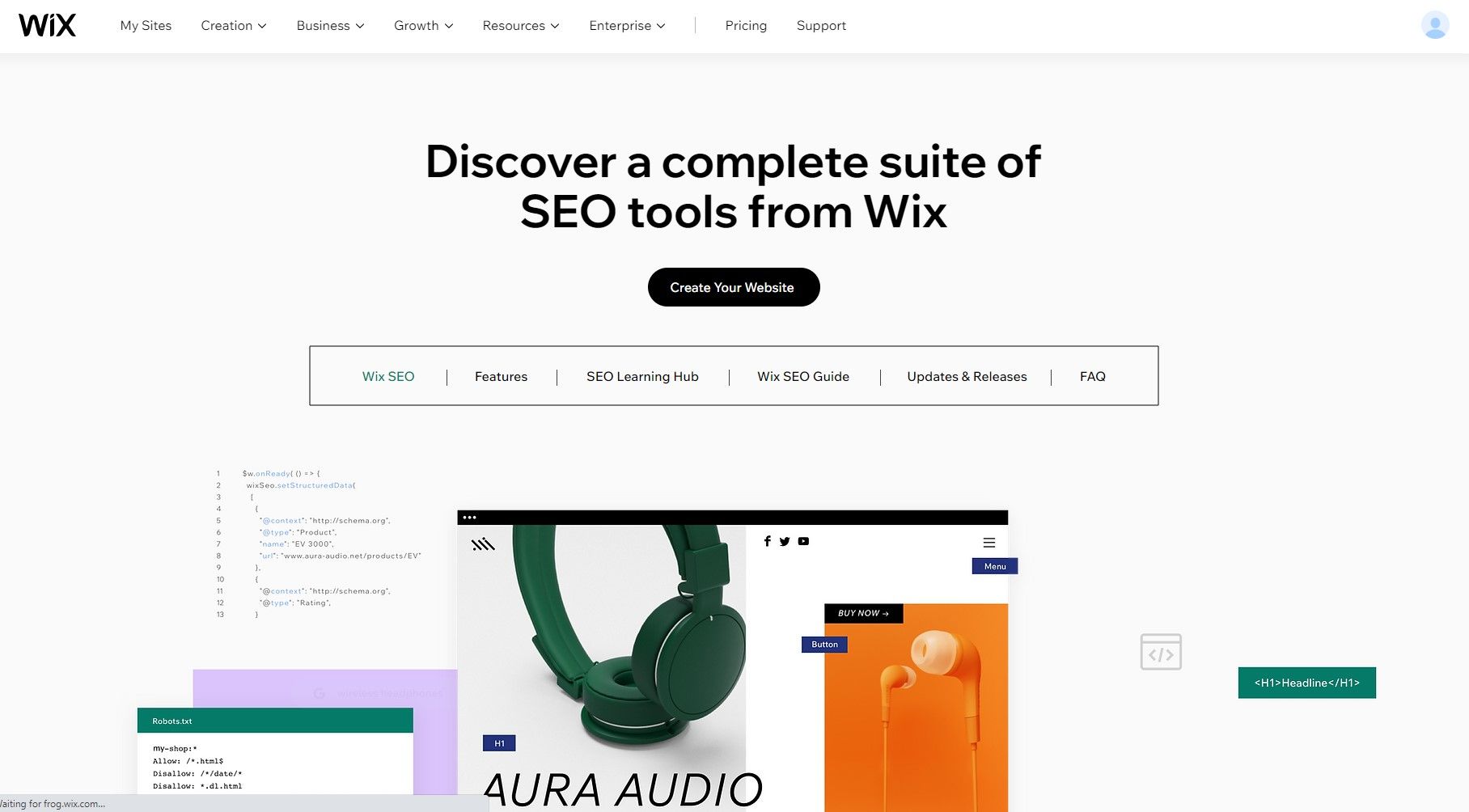 Wix is an incredibly powerful and beginner-friendly website builder, and when it comes to SEO optimization, the platform does not disappoint. With a range of features and tools built-in, it is worth considering when looking for the best website builder for SEO.
One of the standout features of Wix is its ease of use, making it an excellent option for absolute SEO beginners. The platform has basic SEO tools built right in, so no extra coding is required for SEO functions. Additionally, their SEO Wiz tool provides tips as you go, and you don't need to download any extra tools to get started.
When testing website builders, server response time is always a crucial factor to consider. Unfortunately, Wix's server response time is slow, but despite this, it still provides an excellent experience for beginners in SEO. It consistently scores high in site speed testing, proving that Wix is perfect for both newbies and experienced individuals.
Wix provides a complete set of SEO tools, including full support for image alt attributes, an SEO Wiz tool that provides actionable advice, auto-generated SEO-friendly meta tags for all site pages, automatic image optimization, a flexible URL redirect manager, and a built-in XML sitemap you can submit to search engines. With all these features at your disposal, Wix promises to help you fine-tune your SEO with minimal effort.
Cost-wise, Wix ranges from a limited free plan with their branding to $14 per month for the Site Booster app for SEO. The platform is beginner-friendly and requires no coding to design, build, and manage a professional website. Plus, it boasts integrated SEO tools with an SEO Wiz to guide beginners step-by-step and an in-depth SEO guide.
Wix also boasts strong integration with Google, including Google Search Console and Google Analytics, and offers bulk 301 redirects, custom URLs, metadata editing, and alt text input for images. The platform also has good loading speeds and uptime, so you need not worry about SEO optimization.
Wix is used by major companies such as SAP, Lyft, CBS, and Hilton, demonstrating its power and trustworthiness. Additionally, Wix has the best user-friendliness, with a built-in SEO guide and helpful instructions to improve your Google ranking. Finally, Wix offers dedicated customer service available 24/7, which is always a plus.
In summary, Wix is an incredible beginner-friendly platform with built-in SEO tools to help minimize extra expenses. It ranks highly for overall cost due to its affordability and has a reputation that proves its legitimacy as a website builder for SEO.
Weebly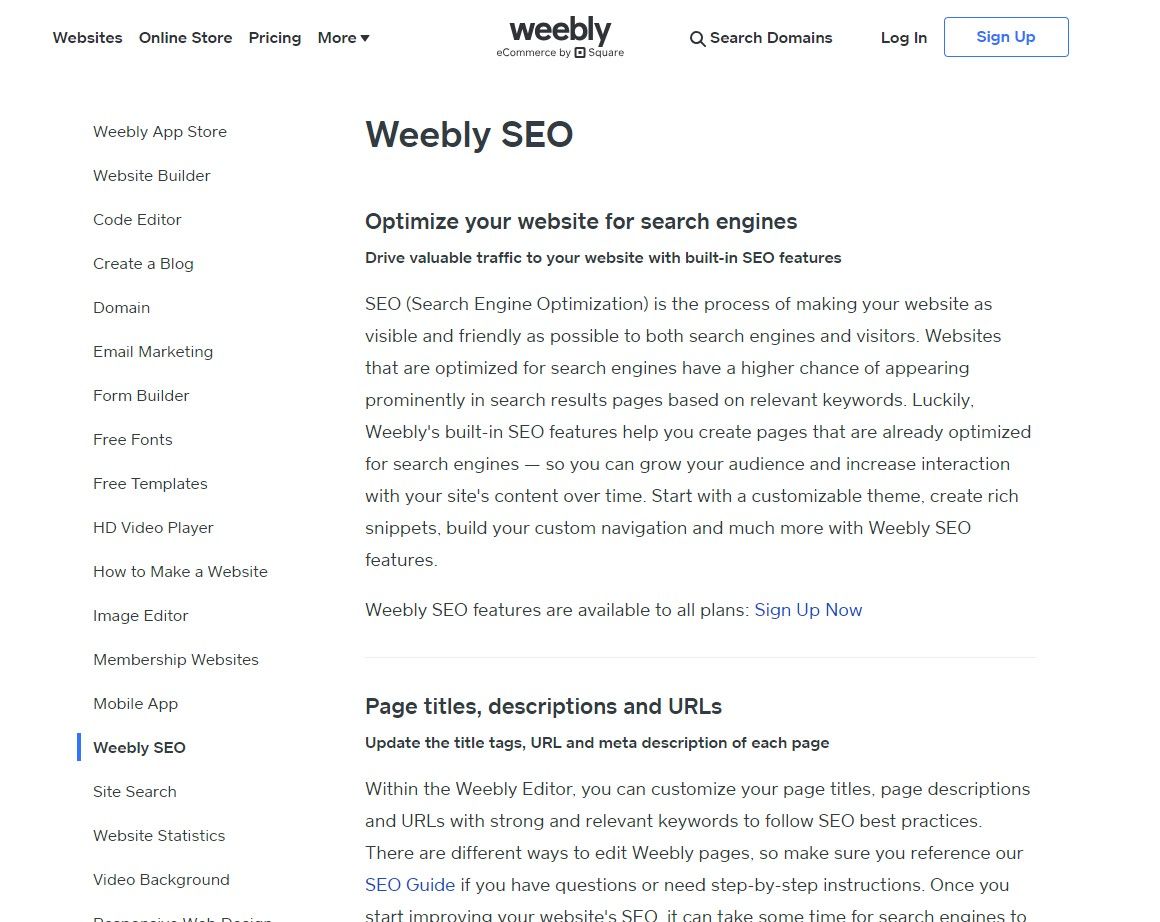 Weebly is a website builder that offers an easy-to-use interface, making it perfect for beginners. In terms of SEO, Weebly is a strong contender, with all the essential SEO tools, such as a permalink editor for URL control, an SEO settings menu for every page and post, and a built-in XML sitemap.
One of Weebly's standout features is its plugin library, which includes dozens of high-quality, helpful SEO apps. Options like Site Booster, which helps your site appear on Google Maps, are worth considering. Weebly has helpful checklists and guides, making it easy to optimize your website for search engines.
However, customization options may be limited with Weebly, and the choice of templates is poorer compared to other website builders. In addition, Weebly currently does not allow for customization of alt text on product images, which can be an odd omission for some.
Site speed is another area where Weebly is slightly lacking, with the slowest response time compared to other website builders. This may be a concern for those looking for a fast-loading website.
That being said, Weebly is a great choice for those looking for an easy-to-use website builder with all the essential SEO tools. Weebly keeps all the essentials in-house, making it easy to set up meta descriptions, keywords, and alt tags for images. Weebly also allows integration with Google Search Console and Google Analytics, making it easier to track your website's performance.
In terms of pricing, Weebly's costs range from $6 to $26 when billed annually, making it a reasonable option for those on a budget.
Overall, Weebly is a solid option for those looking for a user-friendly website builder with thorough and easy-to-use SEO tools. Its plugin library and integration with Google tools make it a good choice for those looking to optimize their website for search engines.
---
Questions you might be asking
What websites are best for SEO?
Websites that follow best SEO practices and have high-quality content are usually considered best for SEO. Some examples of such websites are Wikipedia, Amazon, and social media platforms such as Twitter and Facebook.
Which free website builder is best in SEO?
While some website builders may have better SEO features than others, it ultimately depends on how well you optimize your content and website for SEO. Some popular free website builders with good SEO capabilities are Wix, Weebly, and WordPress.com.
Is Wix okay for SEO?
Yes, Wix is an SEO-friendly website builder, and it provides all the necessary tools and features to optimize your website for search engines. However, it's important to keep in mind that how well your website performs in SEO is not solely dependent on the website builder you choose. It also depends on how well you optimize your content and website for SEO.
How do I make my website best for SEO?
To make your website best for SEO, you should focus on creating high-quality and relevant content, use relevant keywords throughout your website, optimize your website speed and performance, use appropriate meta tags, and build high-quality backlinks from other relevant websites. It's also important to ensure that your website is mobile-friendly and has a user-friendly design.
Do WordPress sites have good SEO?
Yes, WordPress is an SEO-friendly CMS platform, and it's used by many websites that rank high in search engines. WordPress provides a variety of SEO plugins and tools to help you optimize your website for search engines. However, once again, the success of your website's SEO depends on how well you optimize your content and website for SEO.
Does WordPress have good SEO?
Yes, WordPress is considered to be an SEO-friendly platform, as it has built-in features such as SEO-friendly URLs, customizable meta descriptions, and a large selection of SEO plugins to choose from. However, it's important to note that the success of your website's SEO still depends on how well you optimize your content and website for search engines.