website: https://www.ganttproject.biz/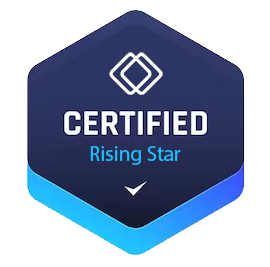 Overview of GanttProject: Free Project Management Application
GanttProject is a free project management application that provides an easy and efficient way to manage projects for small and medium businesses. It offers a range of features, including Gantt chart creation, resource allocation, project cost calculation, and collaboration tools.
With GanttProject, users can quickly set up projects with zero setup time, thanks to its user-friendly interface and instant installation process. The application is available for Windows, macOS, and Linux, making it accessible to a wide range of users.
GanttProject also offers seamless integration with other project management tools, allowing users to import and export documents in various formats, such as Microsoft Project, CSV, Excel, PDF, and PNG. This flexibility enables users to collaborate easily and share project information with team members and stakeholders.
Established in 2003, GanttProject has a long-standing reputation in the industry for its reliability and ease of use. It has gained popularity among thousands of users in almost 200 countries, who appreciate its intuitive interface and language support in over 25 languages.
Pricing
GanttProject is available for free, offering all its features without any cost. This includes access to all the functionalities and tools to effectively manage your projects.
Alternative Companies
While GanttProject is undoubtedly a popular choice for free project management software, there are a few alternative companies that offer similar services. Some of the notable alternatives include:
Microsoft Project: Microsoft Project is a widely recognized project management software, offering comprehensive features and functionalities for project planning and execution.
Asana: Asana is a popular cloud-based project management tool that enables teams to collaborate and track their progress in real-time.
Trello: Trello is a highly visual project management tool that uses boards and cards to organize tasks and track project workflows.
Basecamp: Basecamp is a comprehensive project management platform that combines task management, communication, and collaboration features in one place.
FAQ - GanttProject
What is GanttProject used for?
GanttProject is used for project management, allowing users to plan, schedule, and track their projects efficiently. It offers features such as Gantt chart creation, resource allocation, and project cost calculation.
Is GanttProject free?
Yes, GanttProject is completely free to use. All its features and functionalities are available without any cost.
Is GanttProject legit?
Yes, GanttProject is a legitimate project management application with a long-standing reputation in the industry. It has been established since 2003 and is trusted by thousands of users worldwide.
Is GanttProject Cloud free?
GanttProject Cloud is a commercial cloud-based project and collaboration server built for GanttProject. It is not available for free and may require a separate subscription or payment for its usage.