website: https://www.proofhub.com/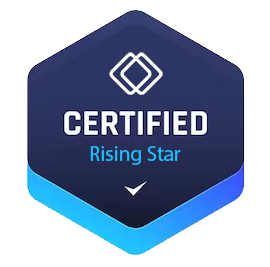 ProofHub: Project Management & Team Collaboration Software
ProofHub is an all-in-one project management and team collaboration software that helps businesses stay organized, improve productivity, and enhance communication among team members. It provides a comprehensive set of features designed to streamline project planning, execution, and tracking. With ProofHub, teams can easily manage tasks, deadlines, files, and collaborate effectively, regardless of their location.
ProofHub is used by teams across different industries, including marketing, sales, operations, product development, and creative and design teams. It offers specific functionalities tailored to the needs of each team, whether it's creating marketing plans, tracking sales performance, visualizing design ideas, optimizing resources, or delivering products on time.
Pricing
ProofHub offers transparent and straightforward pricing plans to fit the needs of different businesses. The pricing starts at $45 per month for the Essential plan, which includes basic project management features. The next tier is the Ultimate Control plan, priced at $89 per month, which offers advanced project management capabilities and additional features like time tracking and custom workflows. For larger teams and organizations, the Enterprise plan is available with custom pricing.
Alternative Companies
While ProofHub provides a comprehensive project management solution, there are other companies in the market that offer similar services. Some popular alternatives to ProofHub include Asana, Trello, Monday.com, and Wrike. These platforms also provide project management and team collaboration tools that businesses can consider based on their specific needs and preferences.
Frequently Asked Questions (FAQ)
What is ProofHub used for?
ProofHub is used for project management and team collaboration. It helps businesses plan, execute, and track projects from start to finish. It also facilitates effective communication and collaboration among team members, regardless of their location.
How much does ProofHub cost?
ProofHub offers different pricing plans to cater to various business requirements. The Essential plan starts at $45 per month, the Ultimate Control plan is priced at $89 per month, and the Enterprise plan has custom pricing. These plans offer different features and capabilities.
What are the advantages of ProofHub?
ProofHub provides several advantages for businesses, including:
Centralized project management and collaboration.
Improved team communication and coordination.
Streamlined task management and workflow.
Enhanced productivity and efficiency.
Easy file sharing and collaboration.
Customizable features and workflows.
Transparent pricing and flexible plans.
Overall, ProofHub is a robust project management and team collaboration software that helps businesses effectively manage projects, improve communication, and boost productivity. Its intuitive interface and comprehensive features make it a valuable tool for teams of all sizes and industries.