website: https://stackby.com/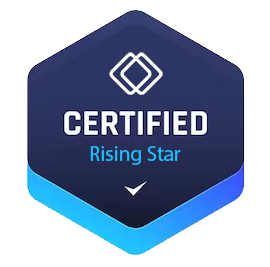 Stackby: A Powerful Solution for Spreadsheets, Databases, and APIs in One Workspace
Stackby is a revolutionary platform that combines the functionalities of spreadsheets, databases, and APIs in a single workspace. With its user-friendly interface and extensive range of features, Stackby enables users to streamline their data management and workflow processes efficiently.
Whether you are a marketer, sales professional, project manager, or HR specialist, Stackby offers a range of solutions tailored to different team functions. You can collaborate, automate, and manage your tasks and projects seamlessly with this versatile platform.
One of the key advantages of Stackby is its ability to integrate with various applications and services. With over 50 API connectors and more than 5,000 app integrations, you can easily connect your data from different sources and simplify your workflow. Whether you use YouTube, Facebook, MailChimp, Google Analytics, or any other popular tool, Stackby has got you covered.
Pricing: Affordable Plans for Every Budget
Stackby offers flexible pricing plans that cater to the needs and requirements of different users. The pricing starts at just $19 per month, making it an affordable choice for individuals and small businesses. This basic plan includes access to all features and a generous limit of up to 100 records and 5,000 rows.
For larger teams or users with more extensive data management needs, Stackby offers higher-tier plans. These plans range from $49 per month to $199 per month, with varying limits on records, rows, and user seats. Each plan comes with advanced features, integrations, and priority support to enhance your experience and productivity.
Alternative Companies: Exploring Similar Options
If you're looking for alternative companies that offer similar functionalities, there are a few notable options to consider:
Airtable: Known for its flexibility and ease-of-use, Airtable offers a collaborative workspace that combines the features of spreadsheets and databases.
Notion: A versatile tool that allows users to create custom databases, manage tasks, and collaborate in real-time.
Coda: With Coda, you can create interactive and collaborative documents that include tables, charts, and other powerful features.