website: https://www.minitab.com/en-us/products/workspace/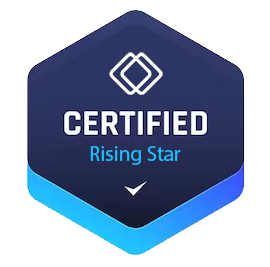 Discover Minitab Workspace: Empowering Effective Visual Project Management
Minitab Workspace is a powerful toolkit that allows you to visualize, optimize, and map your business value like never before. Whether you're a project manager, process improvement professional, or simply looking for ways to enhance your work, Minitab Workspace offers the essential visual business tools you need in one convenient platform.
With Minitab Workspace, you can leverage a range of tools including process maps, fishbone diagrams, and forms to streamline your processes, identify opportunities, and solve problems more efficiently. By providing a seamless, intuitive interface, Minitab Workspace puts these visual tools right at your fingertips, enabling you to move your work forward with ease.
Pricing and Features
Minitab Workspace offers different pricing plans to cater to the diverse needs of businesses. The starting price for Minitab Workspace is available upon request. To get more information about the pricing options and detailed feature list, it is recommended to visit the official Minitab website or get in touch with their sales team.
The features included in Minitab Workspace support continuous improvement, data integration and preparation, diagramming and mind mapping, model deployment and ML Ops, as well as innovation and project management. Minitab Workspace is designed to provide you with comprehensive and user-friendly tools to achieve your business goals more effectively.
Alternative Companies
While Minitab Workspace offers a wide range of features and capabilities, there are alternative companies that provide similar solutions in the market. Some popular alternatives to Minitab Workspace include:
Smartsheet: Smartsheet is a collaborative work management platform that allows teams to plan, track, automate, and report on their projects.
Asana: Asana is a project management software that helps teams organize, track, and manage their work in one centralized platform.
Monday.com: Monday.com is a visual project management tool that enables teams to collaborate, plan, and track their projects in real-time.
Frequently Asked Questions
What is Minitab Workspace?
Minitab Workspace is a comprehensive toolkit that combines various visual business tools to help organizations optimize their processes, identify opportunities, and solve problems efficiently. It offers features such as process mapping, fishbone diagrams, and forms, all in one user-friendly interface.
Why use Minitab instead of Excel?
Minitab and Excel serve different purposes. While Excel is a versatile spreadsheet tool, Minitab is a specialized statistical software designed for data analysis and process improvement. Minitab offers advanced statistical analysis capabilities, data visualization tools, and process improvement methodologies specifically tailored for quality improvement initiatives.
Can I use Minitab for free?
Minitab offers a free trial for its products, allowing you to explore and evaluate its capabilities before making a purchase decision. However, Minitab is a commercial software, and a paid subscription is required to access its full range of features and ongoing support.
Is Minitab still being used?
Yes, Minitab is still widely used in various industries and sectors for data analysis, statistical modeling, and process improvement. Its user-friendly interface, powerful analytical capabilities, and comprehensive statistical tools have made it a popular choice among professionals and organizations striving for data-driven decision-making and quality improvement.