Adobe After Effects is a powerful video editing software that allows you to 3D models and VFX effects. The problem is, it can be a bit pricey with its monthly subscription model and demanding hardware requirements for even the most basic renders and compositions. If you're looking for an Adobe After Effects alternative that won't break the bank, there are several options available. In this blog post, we'll take a look at the best free and paid alternatives to Adobe After Effects.
Also read: How to make split screen in After Effects?
Best After Effects alternative for Android: There isn't a true alternative to After Effects on Android since it's a professional VFX software, however, you can try Adobe Rush for free on Android for basic video editing and styling tasks.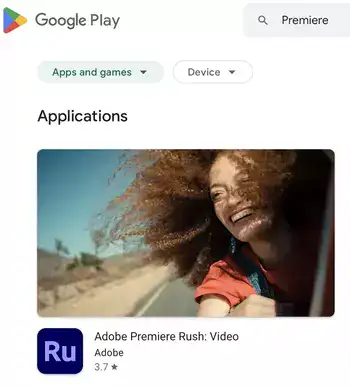 Best After Effects alternative iPad: Same as Android, you also won't find a true alternative to AE on iPad. However, one option is LumaFusion, which is a powerful video editing app that offers a wide range of features and is compatible with most iPad devices. Please note that it's also a video editor and not a 3D modeling / visual effects app.

Best After Effects alternative mac: Apple Motion is Adobe After Effect's Apple version and could be the best AE alternative to use on Mac devices.

Best After Effects online alternative: Once again, you won't find an online VFX editor that can be compared to After Effect's capabilities. For online video editing, try WeVideo or Vimeo editor.
HitFilm Pro:

Both Hitfilm Pro and Adobe After Effects are designed for similar purposes: Visual Effects and 3D modeling. However, the main difference is Adobe After Effects is designed for working with layers, while Hitfilm Pro is a timeline-based editor. While Hitfilm lets you do most things you can do with AE, it's also more suitable to traditional video editing because of this key distinction.
Similar to After Effects, it features extensive capabilities in visual effects, lighting & lens flares,  color grading & correction, motion tracking, and keying.
Also read: How to add text in After Effects?
Why is it better than After Effects? It's free and compatible with both Windows and Mac computers! It also happens to have a more intuitive interface that makes it easy to use than After Effects, making it more suited to beginner VFX artists.
Apple Motion:

If you're an Apple fan with a newer Apple Silicon or Intel machine and you don't want to leave the Apple world, Apple has introduced a visual effects app called Motion. It is a powerful VFX, 2D, and 3D modeling tool designed and optimized for Apple Silicone Apple Neural Engine. So you know you'll be getting the best work and render performance.
Also read: How to remove green screen in After Effects?
One of the best things about Apple Motion is that it offers more than 230 behaviors for natural animation without keyframes thanks to its AI-powered auto-detecting capabilities. This means that you can create your own animations or edit existing ones without having to worry about the keyframes.
Another great feature of Apple Motion is the Keying filter. This filter allows you to create an accurate chroma key in a single step, which is perfect for green screen effects.
Related: Is 8GB RAM enough for Adobe After Effects?
The issue is, it's available only for Mac, obviously. Also, there isn't a free trial or free version of the app. You pay a one-time fee of $49.99 on the AppStore and you own the app as well as future updates.
Nuke:

Nuke's comprehensive toolset makes it a go-to choice for post-production professionals, 3D modeling, and VFX artists. It's easy to see why Nuke is such a popular tool among editors and artists alike.
There are a few versions of Nuke available:
Regular Nuke
Nuke X
Nuke Studio
Nuke Render
It's a great choice for both beginners and advanced users in film industry, but it can be a bit pricey. You can get the regular Nuke software for $5,518 or rent it for $1,919 quarterly. That's a lot of money!
More professional version used by film studios will set you back for $11,868. Of course, you can also rent it for $4,089.
If you're looking for a more affordable option, you might want to consider Autodesk Smoke or Blackmagic Fusion 16.
Did you know Nuke was used in the popular HBO series, Game of Thrones to bring those deathly dragons to life? That's how powerful and professional this VFX software is. Learn more about it here:
Autodesk Flame:

Autodesk Flame is one of the oldest 3D compositing, VFX, and color grading software out there introduced back in 1993. It used to cost millions of dollars to own and operate, however, these days you can have it for $13,210, recurring every 3 years!
These days it has better and cheaper alternatives. However, it's still used in advertising, commercials, TV, and films with AI-powered, pixel-perfect visual effects.
We have a full review on Autodesk Flame, feel free to check it out to learn more about it.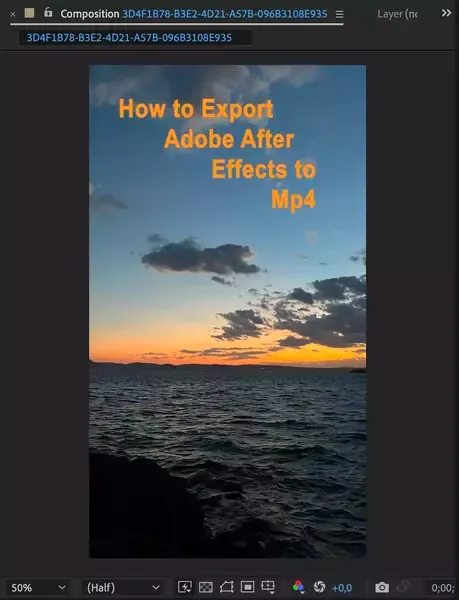 FREE ALTERNATIVES to After Effects
DaVinci Resolve 18

DaVinci Resolve 18 by Blackmagicdesign is a serious contender for the best free AE alternative. And when its cutting-edge technologies aren't enough, there's Fusion Studio 18 that brings GPU-accelerated 2D and 3D compositing and motion graphics design to your arsenal for just a one-time fee of $295.
Something that doesn't exist in After Effects natively, Fusion 18 makes it easy to collaborate with large teams on complex projects. The new Team Projects feature lets you share your project with other Fusion users and work on it together in real-time whether you're in the same office or on opposite sides of the globe. You can also use Team Projects to share your project with members of your team who don't have Fusion, so they can see what you're working on and give feedback.
Just like After Effects, Fusion 18 includes a powerful scripting engine that lets you automate repetitive tasks. Whether you write the scripts yourself or download free or paid scripts as plugins, you can easily save time by using other creators' work in your own projects. It introduced a new Scripting API that lets you create proprietary scripts to automate common tasks, such as rendering, importing files, and exporting files as well as creating your own tools that didn't exist in Fusion before. You can also use the Scripting API to create custom user interfaces for your scripts. And you get all these revolutionary features in the generous free version too!
Natron

If you're looking for a truly free and opens source VFX software alternative to After Effects, look no further than Natron.
It's not exactly a 3D modeling software, however, we can call it a 2D and 2.5D visual effects editor, if that's what you need.
There is one thing that a free piece of open-source software does better than any other app we listed so far is that it works on a lot of operating systems, not only Windows and MAC, but it also supports Linux and FreeBSD.
Its system requirements are also more forgiving than After Effects, requiring only 3GB of RAM. However, it's recommended to have at least 8GB. It still beats After Effects which recommends 32GB of RAM on Windows machines.
There is also a large community behind Natron dedicated to improving and upgrading the software with regular updates. In a sense, you could call Natron the collective effort of hundreds of artists, developers, and researchers all around the world.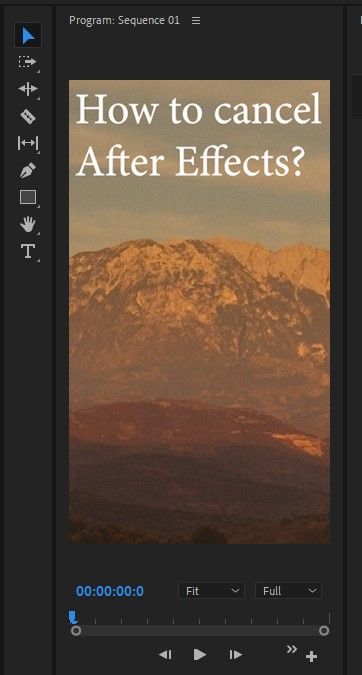 Blender

Blender is a powerful open-source 3D graphics and animation suite. It comes with a wide range of features that make it suitable for creating anything from simple 2D illustrations to full-fledged 3D animations.
One of the most impressive features of Blender is its real-time viewport preview. This allows you to see how your scene will look even before you render it, which can be a huge time saver. Blender also supports CPU and GPU rendering, so you can choose the best option for your needs.
PBR shaders and HDR lighting are also supported, which gives you a lot of control over the look of your renders. And if you're working on VR projects, Blender has you covered there too with native support for VR rendering.
What is the best free alternative for After Effects available?
There are many free open-source or proprietary visual effects software out there such as Natron, Wax, Blender, or Resolve 18. Some do things better than After Effects and some do worse in specific areas.
Before deciding what is the best free alternative for After Effects is, identify your needs and select your platform accordingly. If you are restricted by your hardware and insufficient system, you could try Natron as it is a much less demanding software.
Blender on the other hand is more powerful in certain 3D modeling and sculpting areas than After Effects and it's totally free with a huge open-source community behind it! It's also better at animation and character rigging than After Effects.
Which is the best alternative for After Effects available for Mac?
Almost all VFX software work on iOS devices. Some even go further than that and optimize their software for specific versions of iOS. Any of the editors we've mentioned will work for Mac including Apple Motion, Blender, and Natron.
Is there a free version of Adobe After Effects available?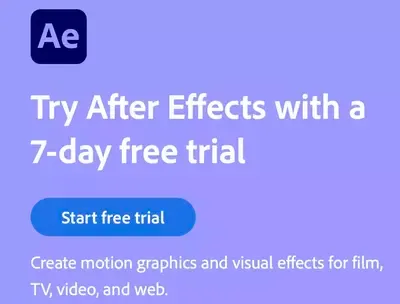 There is no free version of Adobe After Effects. However, you can try it with full features unlocked for 7 days before buying.
Can you use After Effects on a phone?
After Effects is available only on Windows and Mac devices. Unfortunately, you can't use it on your mobile phone. However, you can try the Adobe Premiere Rush app. It only includes the basic features and does not include all of the advanced features that are available in the paid version of Adobe After Effects.
Is buying After Effects worth it?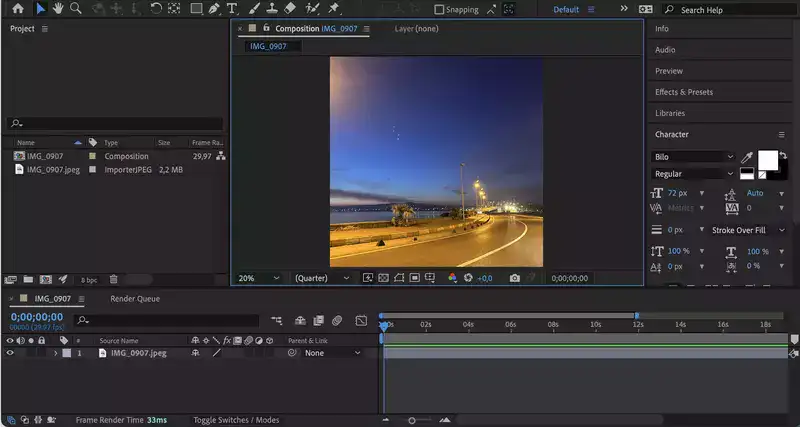 Most definitely. Adobe After Effects is a powerful 3D compositing and VFX0 software that offers a wide range of features and is compatible with both Windows and Mac computers.