Removing objects used to be a tedious task just a few years ago. You'd have to manually select all the edges of an object, and try to fill in the blanks using various pasting tools. Made a mistake? Too bad, you need to start all over again.
With the advance of AI in photo editing tools, you can now easily point to any object you want removed, and get rid of it with a few simple clicks.

Adobe Photoshop
---

Adobe Lightroom
---

Corel PaintShop Pro
---

CyberLink PhotoDirector
---

Skylum Luminar Neo
In this roundup, we'll look at some of the best photo editing apps you can use for removing objects from your images. So, let's get started.
Also read: Best laser photo engraving software
What is the best photo editing app to remove objects?
The best photo editing app to remove objects is Adobe Photoshop. With Adobe Photoshop, you can easily and quickly remove unwanted items from any image. It allows you to precisely adjust the size, shape, and position of a selection before erasing it. In addition, you also have access to many powerful tools like healing brush, clone stamp tool, and content-aware fill for more advanced edits.
Another great app for removing objects from photos is Luminar 4 AI Sky Enhancer Plus. This software uses artificial intelligence (AI) technology to automatically identify the sky in an image and allow users to change its look with easy sliders. Sky enhancement tools such as Sunrays Lighting, Colour Shift Tritone Filters, and Deep Blue Haze make it possible to achieve realistic skies quickly and effortlessly — even if there's nothing but a blue background in your shot!


How do I edit a picture to remove unwanted objects?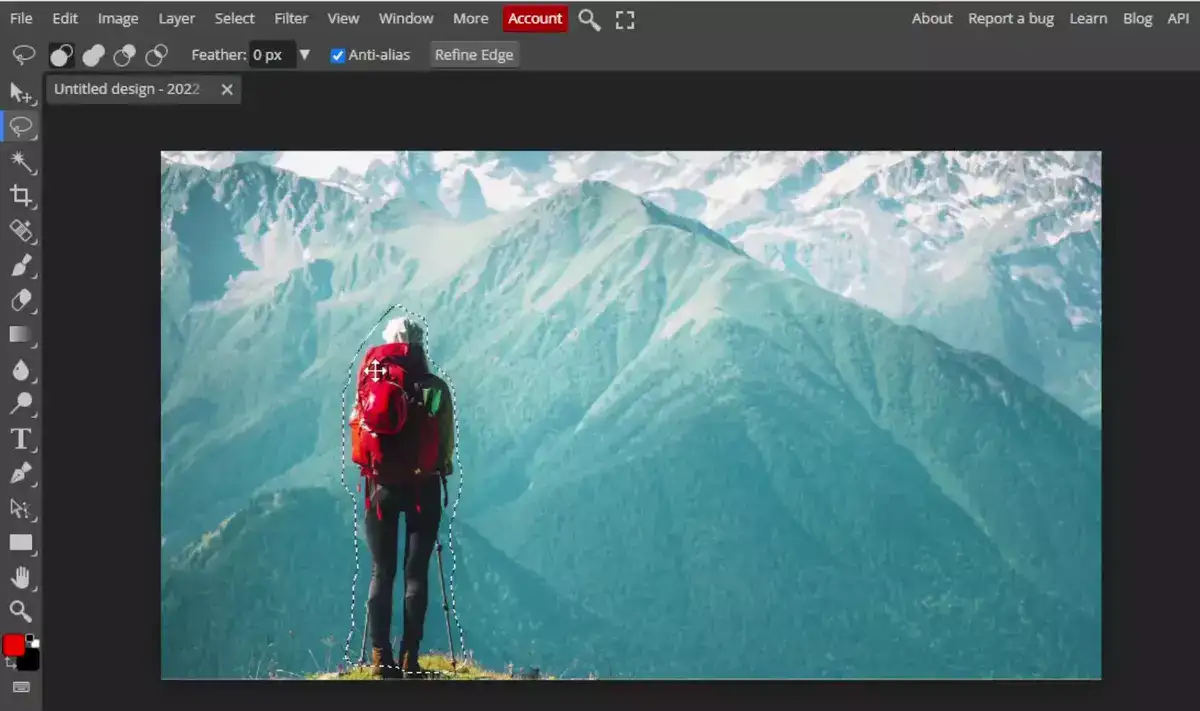 We recommend using the smart object removal feature of Adobe Photoshop to get rid of unwanted things in your edit. It's called Content Aware Fill in Photoshop and quite a new feature, introduced just this year. It lets you simply select the object and it fills the empty spot using the pixel information surrounding the area.
Adobe Photoshop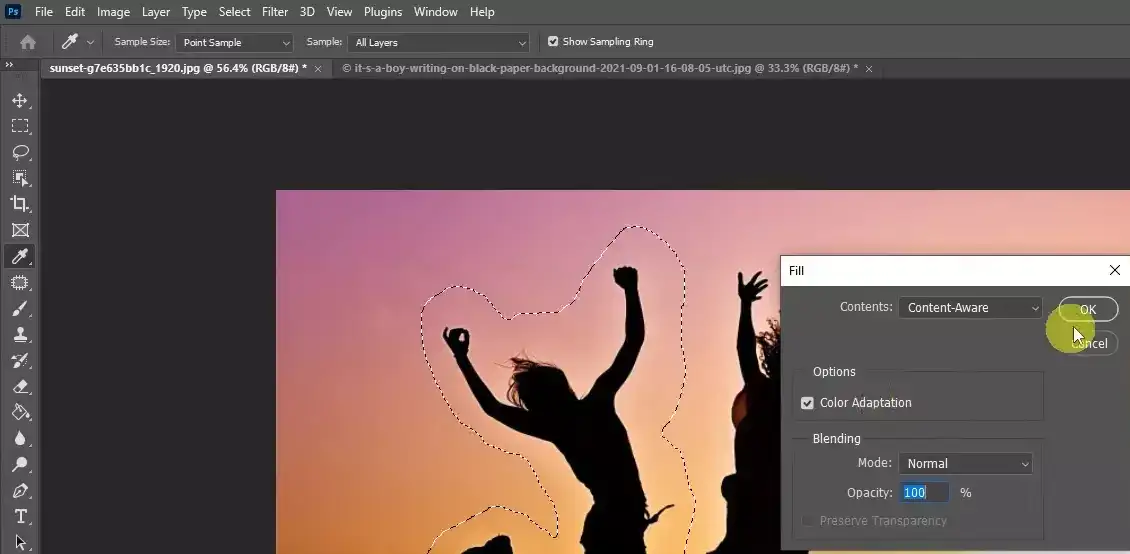 Adobe PS has one of the most advanced intelligent object removal technologies among vector photo editors.
When it comes to removing objects from photos, Adobe Photoshop offers an abundance of features that can help you achieve your desired results. With its selection tools, lasso tool, eraser tool, clone stamp tool and healing brush tool you can easily remove unwanted elements with ease. Newly introduced Content-Aware Fill feature also allows you to quickly fill in the space left behind and blend seamlessly into the background giving you a clean-looking result. You can even add shadows or highlights depending on what looks best for your image.
If that wasn't enough Adobe Photoshop also provides several filters such as Noise Reduction and Sharpening that allow you to further refine your images as well as blur or sharpen particular areas of your image so that any remaining imperfections are less noticeable. In addition Adobe Photoshop has masking capabilities which makes it easy to isolate certain parts of objects if needed making precise edits faster than ever.
Snapseed

Snapseed's object removal capabilities aren't as advanced as Photoshop. I mean, you can't simply tap on the object and expect it to disappear without leaving a trace behind. But you can still get the job done with a bit of a manual editing and patience.
The size of the object you want to remove with the healing brush will be unique to every case. Whether it's an entire building or a small pimple on your subject's face, Snapseed's healing brush tool will adjust in size and get the job done. This makes it very easy to fine-tune precisely which parts of an object are removed without affecting any part of the background or nearby elements in the frame.
Pros:
The intuitive interface makes removing objects simple
Powerful tools offer precise control over edits
Automatically fills areas seamlessly
CONS:
Cannot replicate complex textures accurately
Can take time if there are multiple objects being removed
Remove object from photo online
Fotor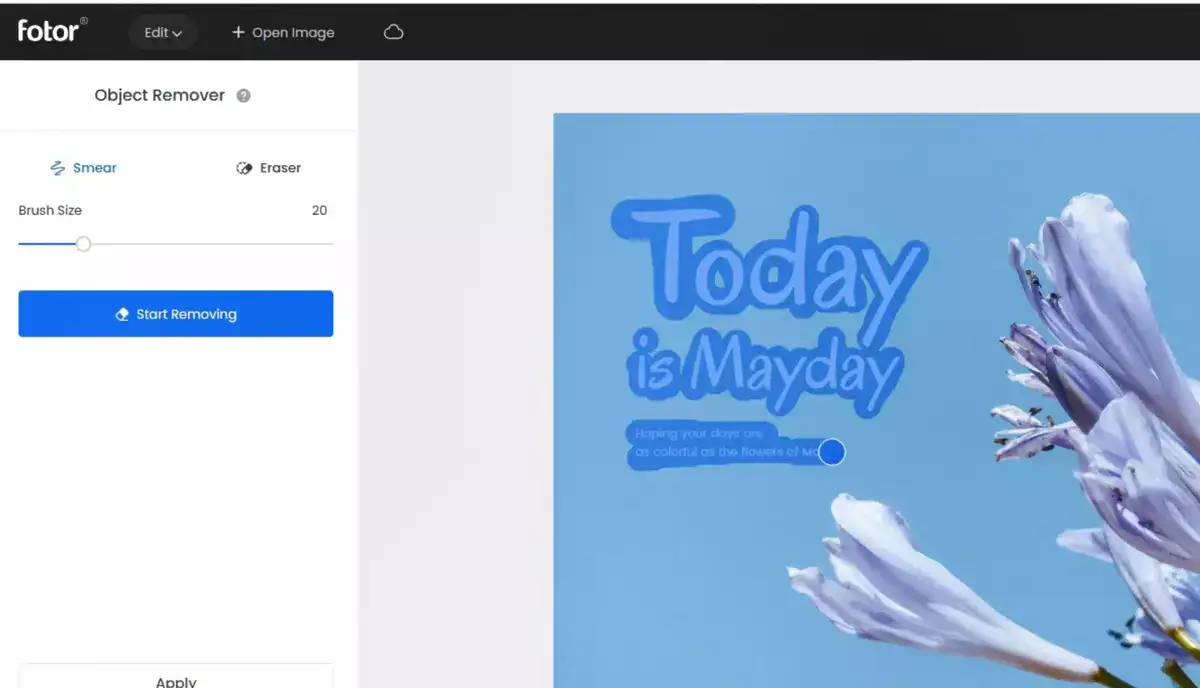 Removing objects with Fotor is incredibly easy and straightforward. There are few online object removing tools out there and Fotor is one of the bests.
Fotor's AI powered object removal tool isn't behind a registration or paywall block. Simply head to the website we linked above, upload your image, select the object and click on "Remove Object" button. That's all there is to it, just watch Fotor magically erase it away!
Cleanup.pictures

Cleanup.Pictures is another great online tool for removing objects from images. It works differently than other options we have looked at so far, as you'll see in the picture, you use a brush to select the object you want removed. It could be an item, object, defect, people, text, or imperfection. Simply select, remove and Cleanup.Pictures will replace the empty area with photorealistic parts based on the surrounding area.
The best part? It's free for unlimited images. However, you can only work on images up to 720p in resolution. If you want to work on bigger pictures, it'll cost you just 3 dollars a month. A great bargain in our opinion based on researching many tools.
There's also API access if you want programmatic access to their services and integrate it to your application. Great solution overall.