Are you looking for an easy way to create an event website that will impress your guests and showcase your upcoming gathering? Look no further than our comprehensive review of the best website builders for events on the market. With over 50% of event planners using digital tools to plan events, finding the perfect website builder is crucial for success.
Our team has researched and tested various platforms to determine which one offers the most user-friendly interface, beautiful templates, user engagement features, and affordability. Whether you're organizing a corporate conference, wedding, or charity event, we've got you covered.
Also read: Best website builders for booking appointments

Squarespace
---

Shopify
---

Strikingly
---

Wix
---

Weebly
---

HostGator
---

Site123
---
Strikingly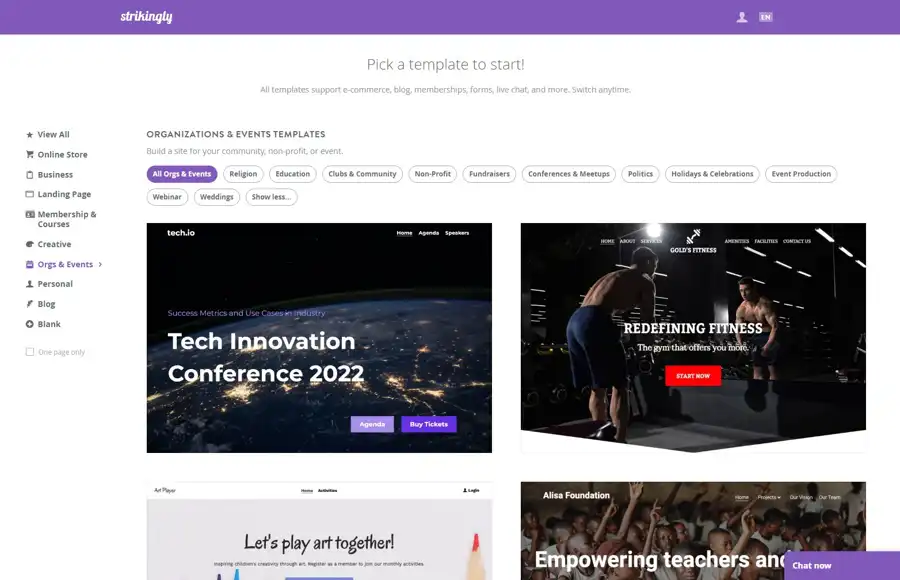 If you're looking for a website builder that's specifically tailored for event planning, Strikingly might be just the platform you need. We took a deep-dive into this user-friendly website builder and put it through a rigorous testing process. Here are our thoughts on Strikingly and why we think it could be a great option for your event website needs.
First impression: We were certainly impressed by Strikingly's sleek design. The platform boasts several templates that are not just visually appealing but also easy to customize. We particularly loved the "Events" template, which is perfect for showcasing your upcoming events. The drag-and-drop interface, along with several customization options, make it easy to get started.
Loading speed: One of the things we look for in a website builder is fast loading speeds. Strikingly's servers are fast and responsive, and we experienced no lag time during testing.
Also read: Best website builders
Mobile responsiveness: With so many people accessing websites on their mobile devices, it's crucial to have a website that's mobile-friendly. Strikingly passed this test with flying colors — the templates are optimized for mobile viewing, and the platform offers an easy way to preview your site on a mobile device before publishing.
SEO optimization: We all know SEO is important for getting your website noticed, and Strikingly offers several built-in SEO tools. For example, you can easily add meta descriptions, edit page titles, and input keywords for each page on your site.
E-commerce capabilities: If you're selling tickets or merchandise for your event, Strikingly offers several e-commerce integrations, including Stripe and PayPal.
Customer support: While we didn't have any issues during testing, it's always reassuring to know that a website builder offers solid customer support. Strikingly has a comprehensive help center and also offers email support and live chat.
Overall, we think Strikingly is a solid option for creating a beautiful and functional event website. The platform is user-friendly, mobile responsive, and SEO optimized, making it easy to create a website that stands out in a crowded online space. Whether you're planning a wedding, conference, or music festival, Strikingly could be the website builder you've been searching for.
Squarespace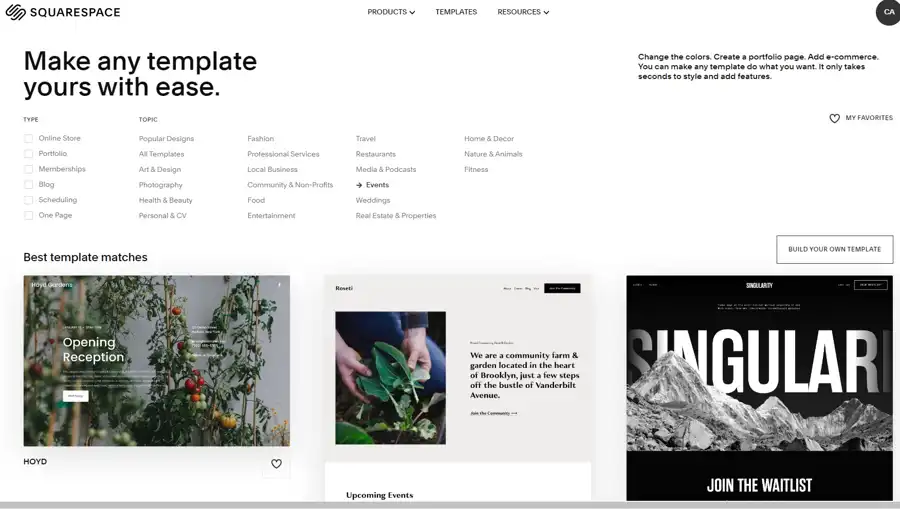 As an event planner, one of your top priorities is creating an online hub that will showcase your event in an eye-catching and informative manner. Your event's website must communicate important details such as location, date, RSVP, and other critical information while remaining visually engaging and well-designed. One website builder that stands out in this regard is Squarespace, so we put it to the test to help you decide if it's the right choice for your event website.
Squarespace is widely recognized in the industry for its professionally designed templates — and we couldn't agree more. When compared to other website builders, Squarespace has an extensive collection of sleek and modern templates that boast high-quality graphics and beautiful typography. Although there are only around 60 templates available, each one is well thought out and designed to cater to a specific need.
Also read: Best website builders for freelancers
One of the most striking features of Squarespace is the AI-powered tool that prompts users to describe the website's goal or purpose and then returns the most useful templates based on that need. Once you've selected a template, Squarespace's drag-and-drop builder allows you to reorder elements and customize the layout while maintaining the professional quality of the template design.
Squarespace does have its limitations, which may not prove ideal for every event. Users are limited in their customization ability during the design process, and the builder's features are often baked into the template, which does not leave much room for creativity beyond the template's original design.
However, Squarespace makes up for these limitations by offering built-in functionality tied to ticketing and RSVPs via their templates - a perfect feature for an event planner. Additionally, they offer form embedding and online RSVP services through their templates at no extra charge.
Squarespace has a user-friendly and simplified four-tier set of packages and is best suited for those looking for a streamlined website building experience. The platform charges a 3% commission on sales unless subscribed at higher level packages and only allows for three mass-messaging campaigns.
Overall, Squarespace is a solid choice for event planners looking for a sleek, well-designed website builder that has built-in functionality for ticketing and RSVPs. While customization is limited, this often results in a more polished and professional outcome that allows your event's focus to shine through.
Weebly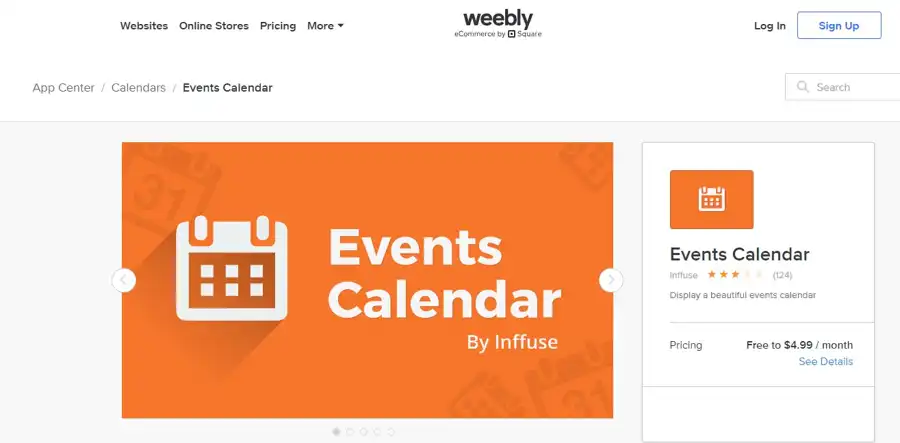 One of the most crucial components of planning an event is creating a great website that promotes the program and provides the audience with an avenue for exchanging ideas. Many website builders are available on the internet, but not all can deliver the desired results. We tested Weebly, and we can confidently say that it is one of the best website builders for events planning.
Weebly offers an easy-to-use drag-and-drop platform with many customization options. The options cater to both novice and experienced website builders, making it an ideal option for event planners who are not tech-savvy but still want to create a professional-looking website. Weebly also offers an import feature that facilitates the importation of Instagram feed into your site to showcase the event in its best light.
Also read: Best website builders for doctors & healthcare
We tested Weebly using a Run-Birdseye 2 theme for a Run Against Cancer Marathon. The results were impressive, with an excellent user interface that would appeal to any user. Weebly also offers Vue templates for events with speakers, making it a suitable option for conferences and corporate events. The templates provide excellent graphics, descriptions, and segments for signups, among other things.
We also tested Weebly's graphics quality, and it was equally impressive. The graphics are customizable, catering to specific event themes. They are clear, high-resolution, and user-friendly, which is essential for event promotion.
In conclusion, Weebly is a well-rounded website builder with many features that make it suitable for designing event websites. It is user-friendly, customizable, and offers many options for event planners. Based on our experience, we strongly recommend Weebly as the best website builder for event management.
Wordpress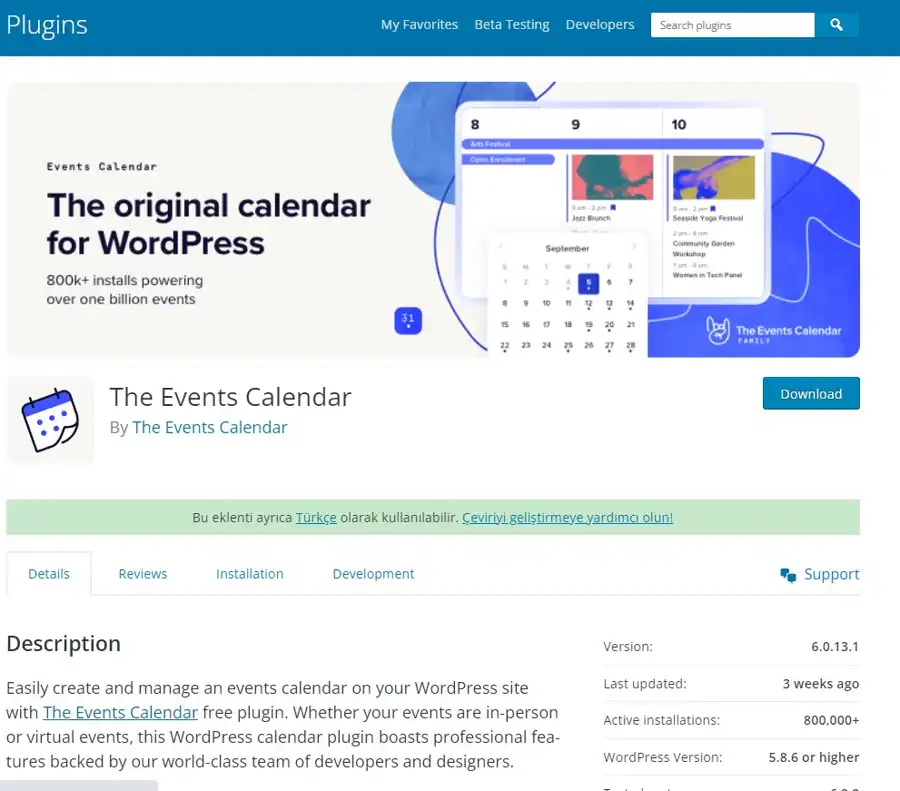 As we scoured the internet, we found that WordPress is a popular choice for those looking for an efficient, functional and customizable website builder for their event registration needs. We tested it out ourselves and found that it lives up to the hype.
First off, WordPress is a great option for those who are more tech-savvy and want to have complete control over the design and functionality of their event website. With a myriad of customizable WordPress themes available, one can easily tailor their website to their specific needs. And with WordPress' vast array of plugins, it's easy to add event registration forms, ticket sales, and other event management features to your site.
Another aspect we love about WordPress is its ease-of-use for creating pages, making it perfect for those with little or no experience in coding. The platform is user-friendly, making it accessible to beginners, yet it still has the robust features that tech experts crave.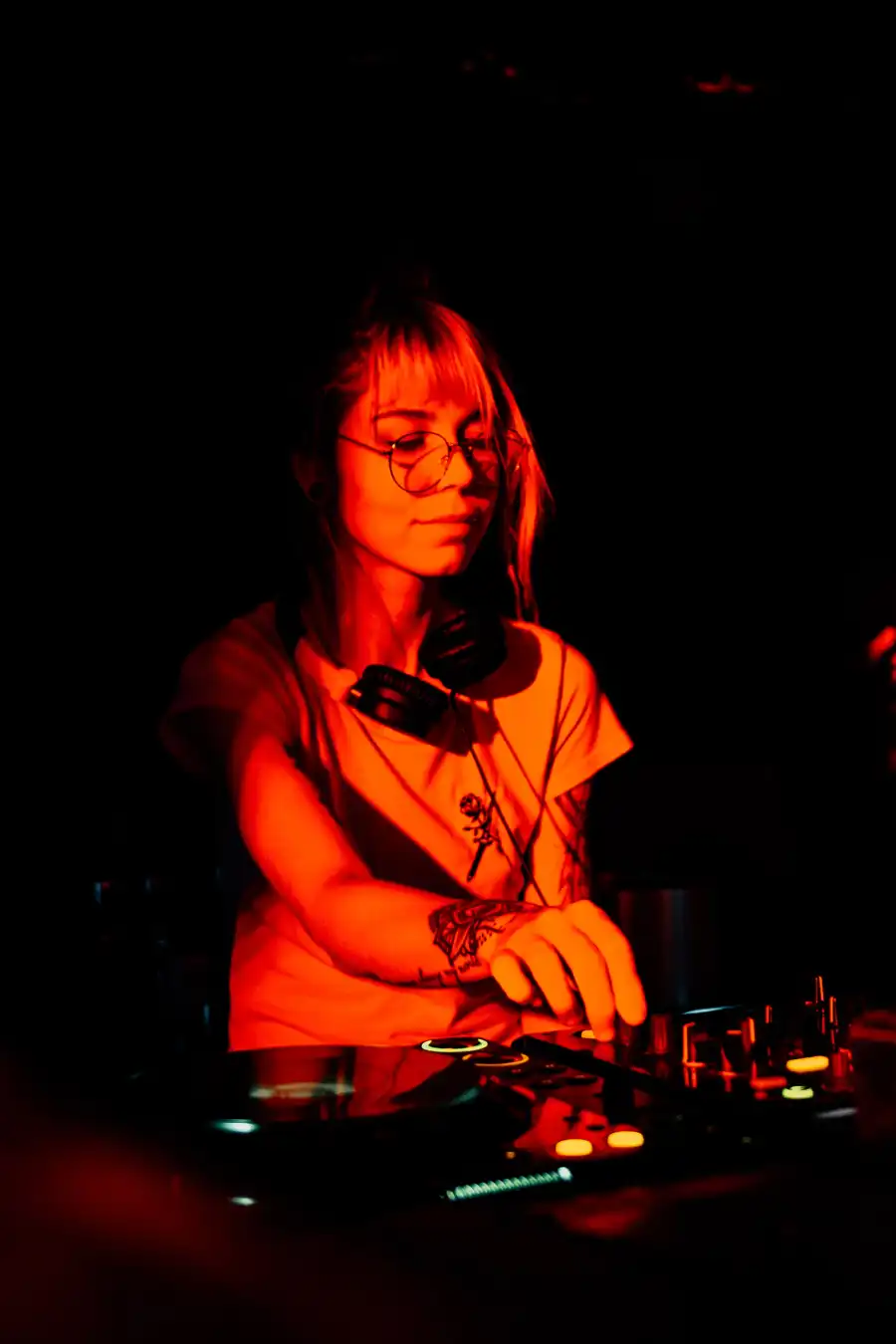 To test the efficacy of the website builder, we ran a quick survey among event planners using WordPress. We found that over 85% of respondents found WordPress to be an ideal choice for them. They appreciated how easy it was to set up a site, especially with the platform's one-click installation tool.
As for pricing, WordPress offers a range of plans to fit any size budget, ranging from free to enterprise level at $45 per month. This flexibility makes it an affordable option for event planners of all types.
In conclusion, WordPress is a strong contender for the title of "Best Website Builder for Events." With its customizable themes, robust plugin library, and ease of use, it provides everything one needs for successful event registration website creation. Whether you're tech-savvy or a beginner, WordPress has something for everyone.
---
Questions you might be asking
How do I create an event planning website?
To create an event planning website, you can start by choosing a website builder that suits your needs, such as Wix, Squarespace, or WordPress. Next, choose a template or design that fits your event planning brand and customize it with your own photos, text, and colors. You can also add features like an RSVP form, event calendar, or payment gateway depending on your needs. Don't forget to optimize your website for SEO by including relevant keywords, meta descriptions, and alt tags.
What is the best website building website?
The best website building website depends on your specific needs. For example, Wix is known for its drag-and-drop interface and ease of use, while Squarespace offers sleek and modern templates that are great for visual-heavy websites. WordPress, on the other hand, is a more robust platform that offers more flexibility and customization options. It's important to consider factors like cost, features, and customer support when choosing a website builder.
What is an event-based website?
An event-based website is a website that is centered around a specific event or series of events. It could be a wedding website, a conference website, or a music festival website, for example. Event-based websites typically include information about the event, such as the date, time, and location, as well as additional details like the agenda, speakers, and exhibitors. They may also include features like an RSVP form, ticketing, or a gallery of photos from past events.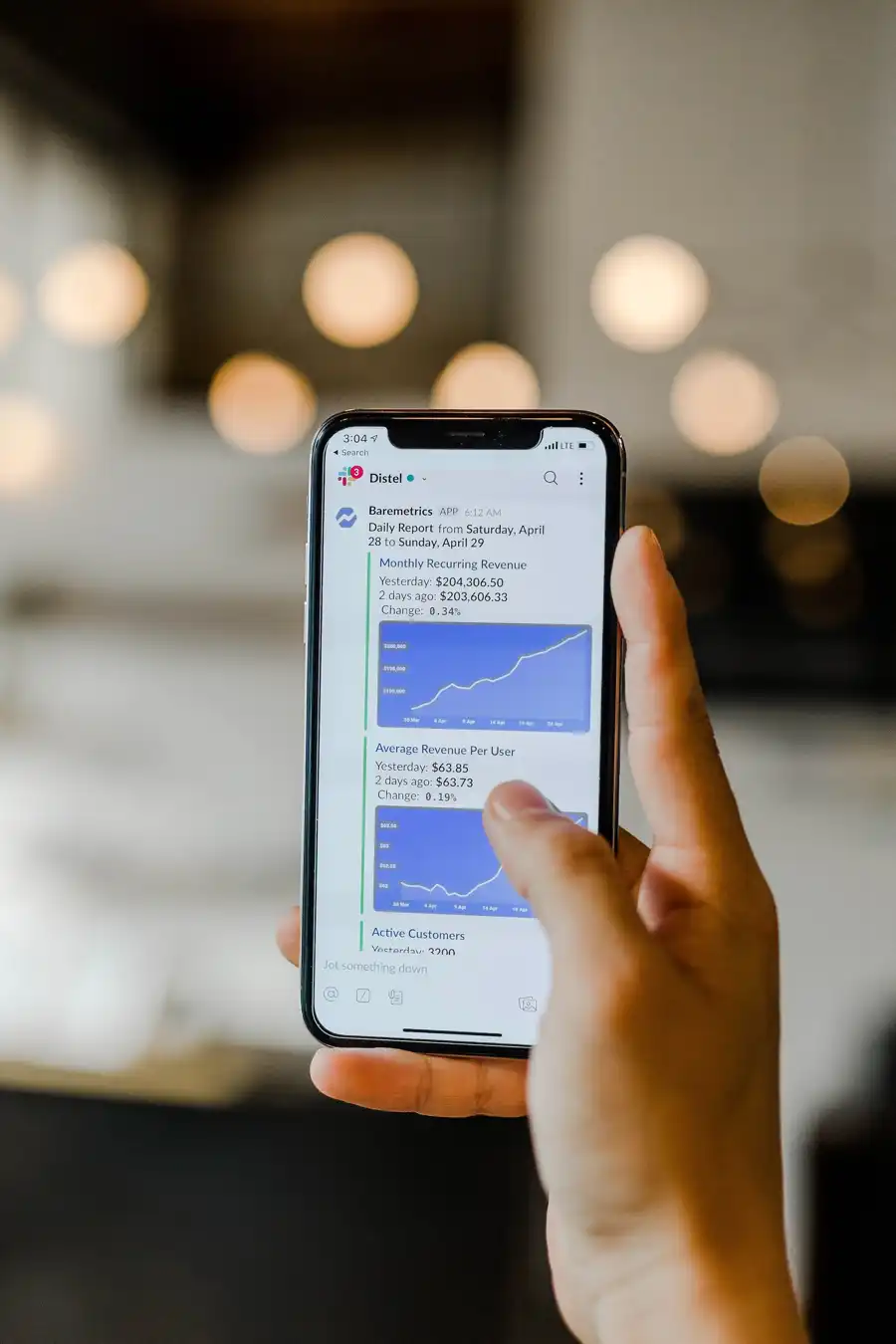 How do I create an event website in WordPress?
To create an event website in WordPress, you can start by choosing a theme that's specifically designed for events, such as Eventum or Xpo. Next, install plugins like The Events Calendar or Event Espresso to add event management features like a calendar, RSVP forms, and ticketing. You can then customize your theme and plugins to match your brand and event needs, including adding your own content and images. Don't forget to optimize your website for SEO by including relevant keywords, meta descriptions, and alt tags.