website: https://www.edrawmax.com/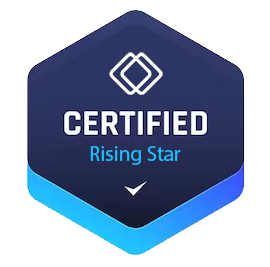 Overview of EdrawMax: All-in-One Diagram Maker & Software
EdrawMax is a versatile diagramming software that offers an all-in-one solution for creating various types of diagrams, charts, and visualizations. It provides a user-friendly interface and a wide range of tools and features to help users visualize and communicate their ideas effectively.
With EdrawMax, users can easily create more than 280 different diagram types, including flowcharts, mind maps, org charts, Gantt charts, infographics, and many more. The software offers intelligent symbol libraries, smart shapes, multi-format compatibility, rich templates, and seamless device integration, making it a comprehensive and convenient tool for professionals and individuals alike.
EdrawMax Online, the web version of the software, allows users to access their diagrams from anywhere, collaborate in real-time with team members, and seamlessly transition between different devices and operating systems, including Windows, Mac, Linux, Web, Android, and iOS.
Pricing Information: How Much Does EdrawMax Cost?
EdrawMax offers different pricing plans to cater to the diverse needs of its users. The pricing options include:
1. EdrawMax Online Monthly Subscription: $9.95 per month
2. EdrawMax Online Annual Subscription: $99 per year
3. EdrawMax Offline Perpetual License: $179 one-time payment
4. EdrawMax Team License: starts from $99 per user per year
Each pricing plan provides access to the full range of features and functionality offered by EdrawMax. Subscribers can create and edit unlimited diagrams, utilize the Edraw AI-powered diagramming features, access the extensive library of templates and symbols, and seamlessly collaborate with team members.
Alternative Companies to EdrawMax
While EdrawMax offers a comprehensive set of features and functionality, there are alternative companies that also provide diagramming software solutions. Some popular alternatives to EdrawMax include:
1. Microsoft Visio
2. Lucidchart
3. Creately
4. Gliffy
5. draw.io
Each of these alternatives has its own unique features and benefits, and users may choose the one that best suits their specific needs and preferences.
FAQ About EdrawMax
Q: Is EdrawMax free?
A: EdrawMax offers a free trial, allowing users to explore its features and functionality. However, to access the full range of features and enjoy uninterrupted usage, a subscription or license purchase is required.
Q: What is EdrawMax used for?
A: EdrawMax is used for creating a wide variety of diagrams, charts, and visualizations. It is commonly used for business presentations, project management, brainstorming sessions, software design, educational purposes, and much more.
Q: Is EdrawMax better than Visio?
A: EdrawMax offers comparable features and functionality to Microsoft Visio, making it a popular alternative. Some users find EdrawMax to be more user-friendly and cost-effective, while others prefer the familiarity and integrations provided by Visio. The choice between the two ultimately depends on individual preferences and specific requirements.
Q: Is EdrawMax any good?
A: EdrawMax has gained a positive reputation among users for its extensive library of templates, intuitive interface, intelligent features, and cross-platform compatibility. It is considered a powerful and reliable diagramming software that offers professional solutions for individuals and organizations.