website: https://www.glasscubes.com/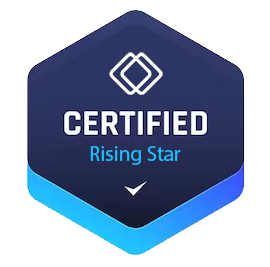 Overview of Glasscubes
Glasscubes is a secure online collaboration platform that provides user-friendly workspaces for businesses to collaborate with people both inside and outside their company. It offers a range of powerful tools designed to simplify collaboration and improve productivity.
With Glasscubes, teams can easily share files, collaborate on tasks and projects, manage workflows, create and store documents, and communicate effectively. The platform is known for its simplicity and ease of implementation, making it accessible to businesses of all sizes.
Glasscubes has gained recognition as a leader in the industry and is trusted by both the UK government and high-performing businesses. Its features and functionality make it an ideal solution for organizations facing challenges with communication, collaboration, information gathering, and workflow management.
Pricing
Glasscubes offers flexible pricing plans to cater to the specific needs of different businesses. Pricing details can be found on their website.
Alternative Companies
While Glasscubes provides an excellent collaboration solution, there are alternative companies that offer similar services. Some alternatives to Glasscubes include:
SharePoint: A widely-used collaboration platform, but often regarded as complex and difficult to configure.
Huddle: Another collaboration platform that offers similar features to Glasscubes.
Teams: Microsoft Teams, part of the Office 365 suite, provides collaboration tools for businesses.
Frequently Asked Questions about Glasscubes
Q: What is Glasscubes good for?
Glasscubes is an ideal solution for businesses that need to collaborate with people inside and outside their organization. It provides a secure, user-friendly environment for file sharing, team collaboration, task and project management, creating client portals, and more. Glasscubes simplifies communication and improves workflow efficiency.
Q: Is Glasscubes easy to use?
Yes, Glasscubes prides itself on being user-friendly and intuitive. No training is required to use the platform, and their customer support team provides exceptional assistance to ensure a smooth onboarding experience. Telephone support is available with real people, and every customer receives personalized support.
Q: Is Glasscubes secure?
Yes, Glasscubes takes data security seriously. The platform uses SSL encryption to protect data, and it has been approved and accredited by UKAS with the ISO/IEC 27001 Information Security Management Systems certification. It also holds the Cyber Essentials certification from the IASME Consortium.
Q: Are there mobile apps available for Glasscubes?
Yes, Glasscubes offers mobile apps for both iOS and Android devices. This allows users to access their workspaces and collaborate on the go, ensuring productivity even when away from a desktop or laptop.
Q: Does Glasscubes offer custom branding?
Yes, Glasscubes allows businesses to customize their workspaces by applying their own branding. This helps create a more cohesive and professional experience for users.
Q: What type of support does Glasscubes provide?
Glasscubes offers both telephone and online support to its customers. Their support team is available to assist with any questions or issues that may arise. They also provide dedicated onboarding assistance to ensure a seamless transition onto the platform.
Q: Does Glasscubes require an annual contract?
No, Glasscubes offers flexibility with its pricing plans. There is no requirement for an annual contract, allowing businesses to choose the option that best suits their needs.