website: https://www.smartdraw.com/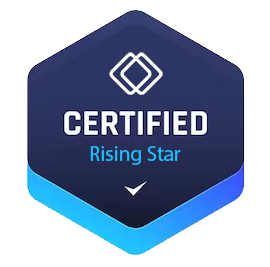 Overview of SmartDraw: A Unified Visual App
SmartDraw is a powerful and versatile tool that combines diagramming, whiteboarding, and data visualization into one unified visual app. With its intuitive tools and templates, you can easily create a wide range of diagrams, from flowcharts to floor plans. The seamless workspace allows for team collaboration, regardless of their location, making it ideal for remote teams. SmartDraw also offers the ability to generate diagrams from data and enhance visuals with added data, making it ideal for data visualization. It is designed to be enterprise-friendly, with easy administration and licensing options for the entire organization. The platform also prioritizes security, ensuring the safety of your data. Additionally, SmartDraw offers various apps and integrations, allowing you to connect with popular tools like Microsoft, Google Workspace, Atlassian, and more.
SmartDraw caters to various industries and teams, providing customized solutions to meet specific needs:
Product Management: Roadmap features, brainstorm, and report on development to ship features that users love.
Software Engineering: Design and maintain complex systems collaboratively.
Information Technology: Visualize system architecture, document processes, and communicate internal policies.
Sales: Close bigger deals with reproducible processes that lead to successful onboarding and training.
SmartDraw offers a wealth of resources to help users get started, including tutorials on creating different types of visuals, browsing examples and templates to get inspired, learning how to combine free-form brainstorming with diagram blueprints, and generating visuals like org charts and class diagrams from data. There are also developer resources available for those interested in leveraging built-in data visualizers or utilizing the SmartDraw API for automatic diagram generation.
Pricing Information
SmartDraw offers an enterprise pricing model for its unified visual app. The exact cost depends on the size and requirements of your organization. To get an accurate quote, you can contact the SmartDraw team through their website. The pricing includes licenses for your entire organization, making it easy to administer and distribute the app across your teams.
Alternative Companies
While SmartDraw provides a comprehensive and feature-rich visual app, there are alternative companies in the market that offer similar functionalities. Some notable alternatives to SmartDraw include:
Each alternative has its own unique features and pricing structure, so it's important to evaluate them based on your specific needs and preferences.
FAQs about SmartDraw
Is SmartDraw free to use?
No, SmartDraw is not a free tool. It offers an enterprise pricing model based on the size and requirements of your organization.
How much does SmartDraw cost?
The cost of SmartDraw depends on the specific needs and scale of your organization. To get detailed pricing information, you can contact the SmartDraw team directly.
Is SmartDraw any good?
Absolutely! SmartDraw is highly regarded for its extensive range of features, intuitive interface, and enterprise-friendly solutions. Many organizations, including over 85% of the Fortune 500, rely on SmartDraw for their visual app needs.
Is Visio better than SmartDraw?
The choice between Visio and SmartDraw ultimately depends on your specific requirements and preferences. Both tools have their own set of features and advantages. While Visio is a popular choice for certain industries, SmartDraw offers a more modern and streamlined experience, along with integrated diagramming and data visualization capabilities. It's recommended to try out both tools or consult with your team to determine which one suits your needs better.
Overall, SmartDraw is a powerful and versatile visual app that simplifies diagramming, whiteboarding, and data visualization. With its enterprise-friendly features, extensive resources, and strong reputation, it's a valuable tool for teams across various industries.