Adobe After Effects and Blender are two popular visual effects software programs. Which one is better? In this blog post, we will compare and contrast the two programs in terms of features, ease of use, pricing, and customer support and try to help you out in your journey becoming a VFX artist.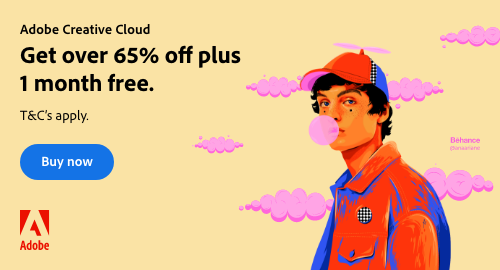 Also relevant: After Effects vs Nuke
Is After Effects better than Blender?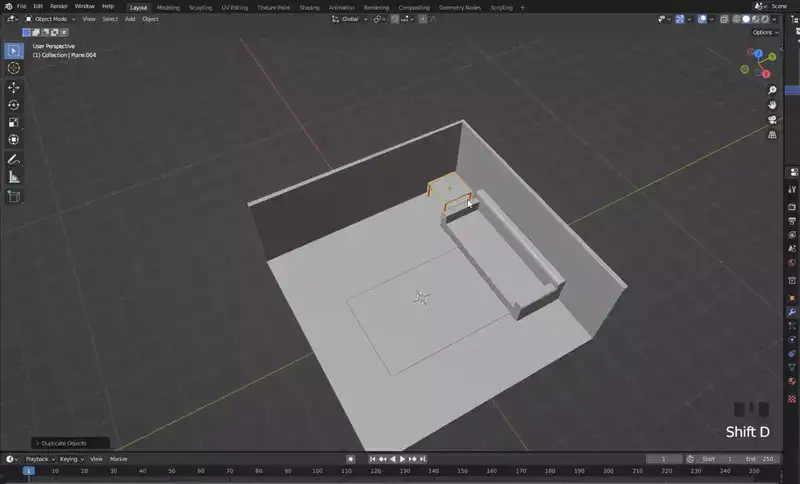 First you need to decide what area of visual art you want to gain expertise in. Because even though they may be comparable in some areas, both software are made with different purposes with varying strengths and weaknesses.
If you want to get better at motion design and VFX movies After Effects is better. If you want a career in 3D modeling, VFX, and animation then Blender is the better choice. Blender is also easier to use with a more intuitive UI while requiring much less powerful hardware.
Can I use Blender as After Effects?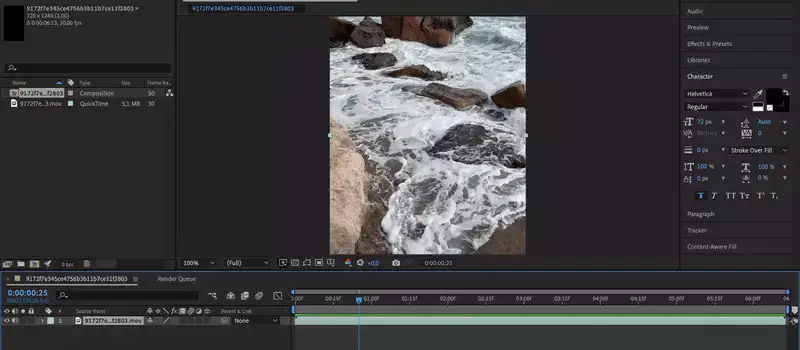 No, you cannot use Blender as After Effects. While they are both visual effects software programs, they serve different purposes. Blender is designed for 3D modeling and animation, while After Effects is designed for 2D compositing and motion graphics. After Effects allows basic video editing as well to some degree while Blender doesn't.
Also read: After Effects Alternatives
Blender vs After Effects: Head-to-head comparison
Let's take a look at some of the key features of Blender and After Effects to see how they compare.
Ease of Use
After Effects has a way bigger community and online learning tutorials behind it.
Blender is a complex program with a steep learning curve. It can take some time to learn how to use all of the features properly. However, once you get the hang of it, Blender can be very powerful tool. Although Adobe After Effects is likewise a complicated application, it is widely agreed that it is simpler to learn than Blender. This is due to After Effects' friendlier interface and more streamlined process.
There are over 500 million results when searched for "After Effects tutorial" in Google while there's 65 million results for "Blender tutorials"
According to their stats, 20 million copies of Blender was downloaded so far since it was first introduced. 1️⃣
We don't the same stat on After Effects, however, we know that Adobe Creative Cloud currently has 26 million paid subscribers. 2️⃣
Rigging & Animation
It is possible to bring your characters to life with Blender's comprehensive rigging and animation features. With the in-engine armature system, you can rig your characters, and with shape keys, you can animate your items and 3D models. The non-linear animation system (NLA) is just one of the many animation tools available in Blender.
The closest thing Adobe has is Adobe Animate. After Effects does not come pre-loaded with the same robust rigging or animation tools. After Effects lacks these features out of the box, but they can be added using one of several third-party plugins. Most of these plugins have their own specialized rigging and animation tools that may be used only with that plugin. These plugins range from completely free to paid add-ons.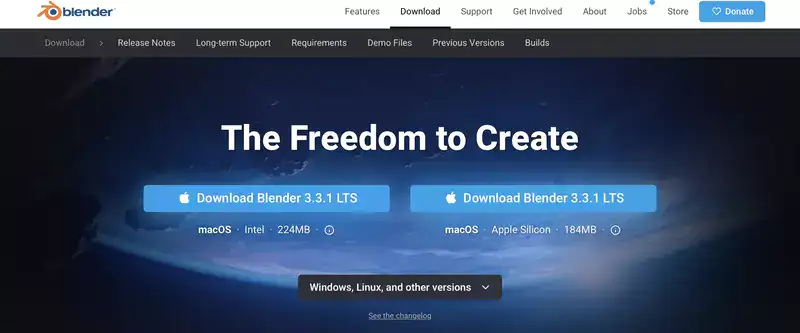 There is one thing Adobe After Effects just cannot beat Blender and it is the price. After all, how can you beat something that's free?   Python is the programming language that was used to construct the open-source software known as Blender. You are free to download it, make changes to it, create a branch of it, and even make contributions to its further development if you so choose.
Adobe After Effects on the other hand is not free; right now you can only get After Effects as part of Adobe Creative Cloud. Depending on whether you are a business or not, it'll set you back $20.99 or $59.99 a month.
Customer support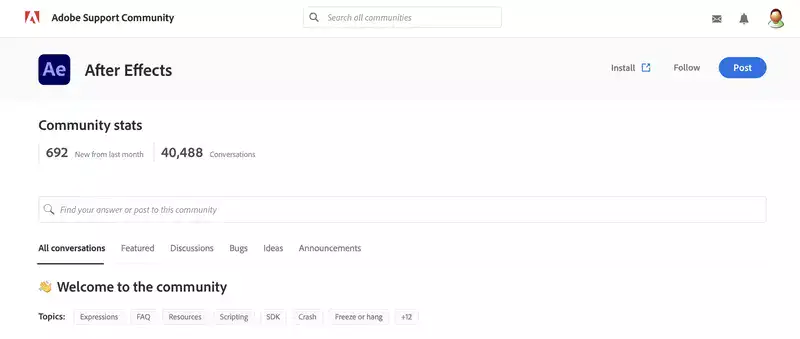 Adobe offers customer support for After Effects through its website, forums, and chat, and they are known to provide one of the best customer support. Whether you are having technical or billing-related problems, you'll have a customer rep 24/7 able to help you. Not to mention other fellow artists using AE and helping people like you on forums. On Reddit for example, After Effects official page has over 220K active members, answering questions and creating discussions about After Effects.
Blender also has an active community of users who can offer support through forums and chat. However, since Blender is a free and open-source program, there is no official customer support from the company. So if anything goes wrong, you're pretty much on your own or depend on support from other VFX artists like you.
Rendering

Blender offers two different powerful built-in render engines called Cycles and Eevee that allow you to render photo-realistic images and animations. Cycles render engine support features such as path tracing, global illumination, and physically based materials. It also offers support for popular renderers such as OctaneRender and LuxRender. Eevee is optimized to run and perform renders even on some of the lower hardware specs.
After Effects comes with a built-in render engine called Adobe Media Encoder that allows you to render your compositions as video files. Adobe Media Encoder supports a wide range of video codecs and formats, such as H.264, MPEG-2, and even GIF formats. As well as render for specific social media channels while having the option to directly upload your render. We have a separate tutorial on how to get full advantage of Adobe Media Encoder with After Effects.
Advanced Visual Effects
Blender is capable of creating more complex visual effects than Adobe After Effects. Some of the advanced visual effects that can be created with Blender include: particle systems, fluid simulations, shaders, textures(both 2D and 3D) cloth simulations, and soft body dynamics. Adobe After Effects can also create some complex visual effects; however, it is not as powerful as Blender in this area.
Animation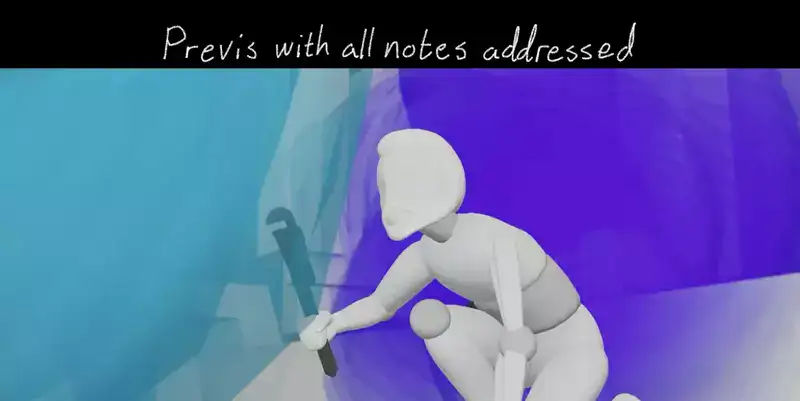 Both Blender and Adobe After Effects are capable of creating animations. However, Blender is generally considered to be better suited for animation due to its powerful tools and features such as character rigging. Adobe After Effects can create simple animations; however, it is not as robust as Blender in this area. It's not designed as an animation tool anyway.
Who is Blender Best Suited For?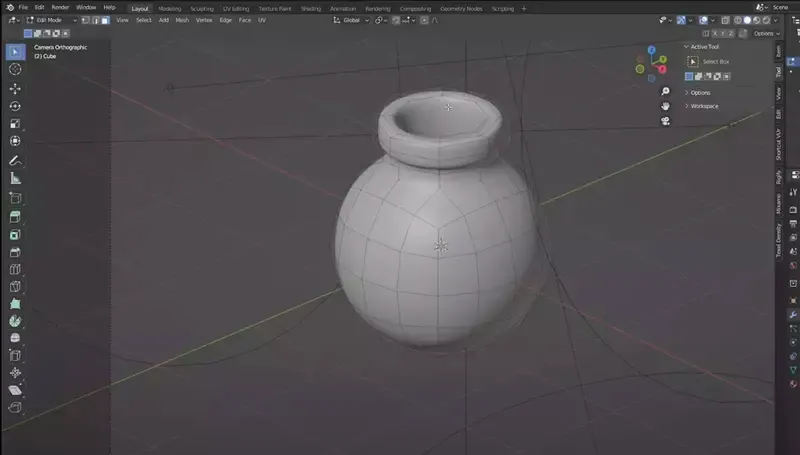 Blender is best suited for users who are looking for a robust tool to create 3D models and animations. It is again a good choice for artists who are interested in creating complex visual effects whether you're self-employed beginner or a senior designer at a big company. It is highly popular among freelance VFX artists as well as 3D model creators who design things and sell them online to be used in other agencies' projects.
Definitely go for Blender if you are low on budget and get into the industry without much upfront time and $$ investment.
Who is After Effects Suited For?
After Effects is best suited for users who are looking for an easy-to-use program to create 2D composites, motion designs using layers and VFX effects. It is also a good choice for users who want to create simple animations or add visual effects to their videos.
After Effects or Blender; Which one should you choose?
The answer to this question depends on your needs and preferences. If you are looking for a powerful tool to create 3D models and animations, Blender is a good choice. However, if you are looking for an easy-to-use program to create 2D composites and motion graphics, After Effects may be a better option.
Conclusion
Both Adobe After Effects and Blender are popular visual effects software programs. Which one is better for you depends on your needs and preferences.
References: