In the world of visual effects, there are many different software programs that artists can use to create their work. Every single one of them doing something better than the other. Two of the most popular VFX and 3D modeling programs are Adobe After Effects and Nuke. In this tutorial, we will be comparing these two programs in order to help you decide which one is right for you.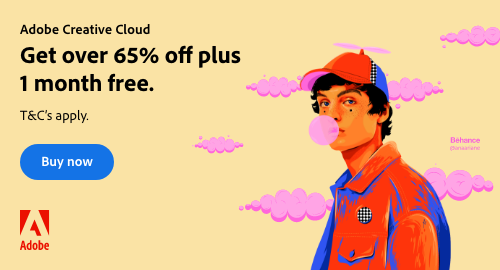 Also read: Best After Effects Alternatives in 2023
What is Nuke?

Nuke is a node-based (over 200) VFX and film editing software. It's used by visual effects artists in any industry including film, advertising, 3D compositing, and animation in order to create complicated composites and projects, just like Adobe's After Effects. However, it is quite a costly piece of software. But we'll get to price comparison later on.
Nuke family of editing software (Nuke, NukeX, Nuke Studio) was developed and owned by the parent organization Foundry and has since been used on numerous popular TV shows and films such as Game of Thrones, and even video games.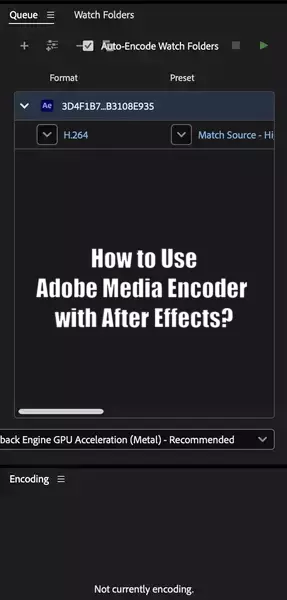 What is After Effects?

Unlike Nuke's timeline & node After Effects is a layer-based compositing software program that is also used by visual effects artists. After Effects was developed by Adobe in 1993 and has since become one of the most popular visual effects programs on the market. It used to be a one-time fee software, but in the late 2000s, it switched to a subscription model. After Effects is often used in conjunction with other Adobe programs such as Photoshop and Premiere Pro.
Also read: After Effects vs Blender
Is Nuke better than After Effects?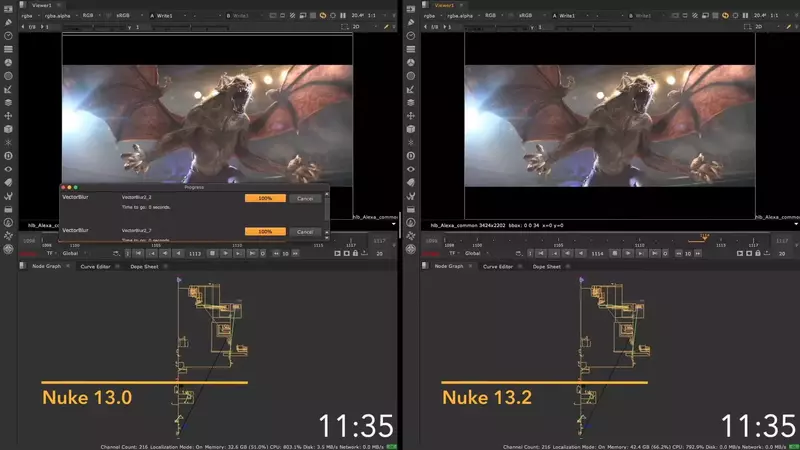 Nuke and After Effects are both powerful tools used in the post-production process. But which one is better? It really depends on what you need to do with your footage.
If you're working with 3D animation or compositing and you're able to pay up to $12K for Nuke, it might be the better choice for certain visual effects. It's more robust and has more features than After Effects. However, if you're working with 2D images or video, After Effects is a better option. It's less expensive and easier to use. It's more popular especially among smaller studios and freelance VFX artists.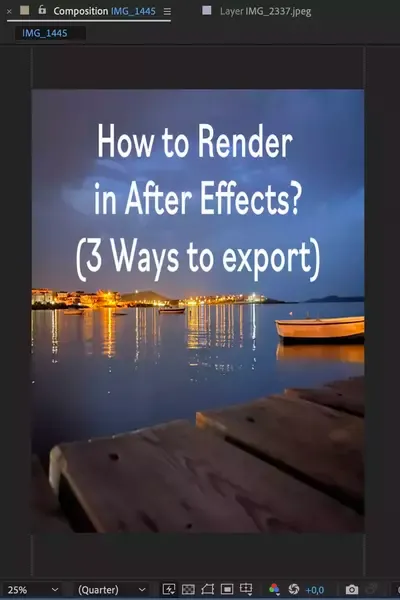 The Main Differences Between Nuke and Adobe After Effects
There are several key differences between Nuke and Adobe After Effects that you should be aware of before making your decision:
Technology: Node vs Layer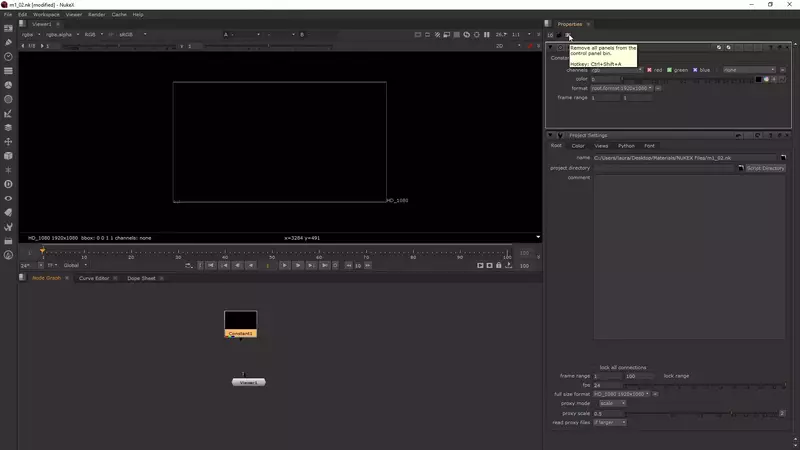 Nuke is node-based while After Effects is layer-based: This means that in Nuke, your composite shot is created by connecting different nodes together, while in After Effects your composite shot is created by stacking layers on top of each other. Some people prefer the node-based workflow as it gives them more control over their composite shot, while others find the layer-based workflow of After Effects to be simpler and easier to use. What's for certain is that node-based workflow gives a higher level of control over your composition.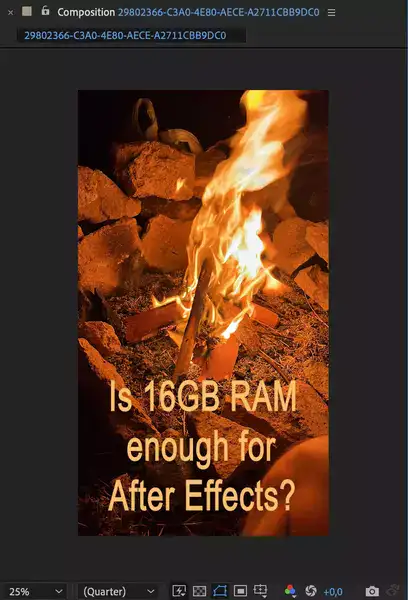 Compositing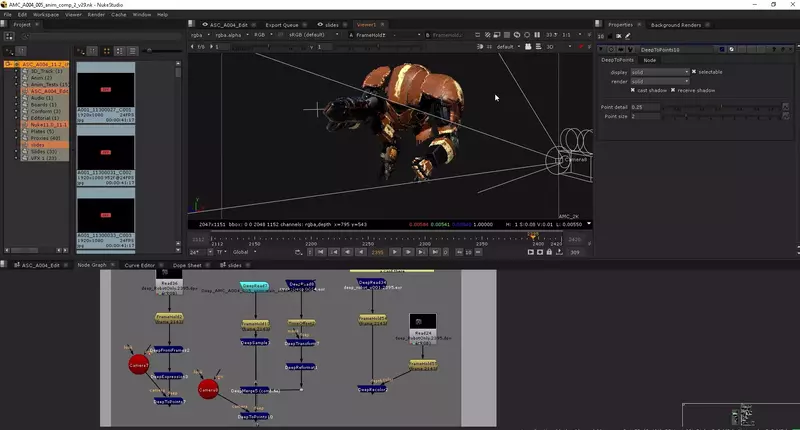 Compositing in video editing is the process of combining two or more images to create a single, final image. Think of it as placing a 3D model of a car on a drive way in a 3D render. Or chroma-keying green screen footage. This can be done for a number of reasons, such as to create an illusion or to correct a problem with one of the images.
Related: How to do green screen in After Effects?
Nuke definitely has more powerful tools for compositing: Nuke comes with a variety of built-in tools that are specifically designed for compositing, such as the ability to create motion blurs and 3D projections. After Effects also has some compositing tools, but they are not as robust or powerful as the ones found in Nuke.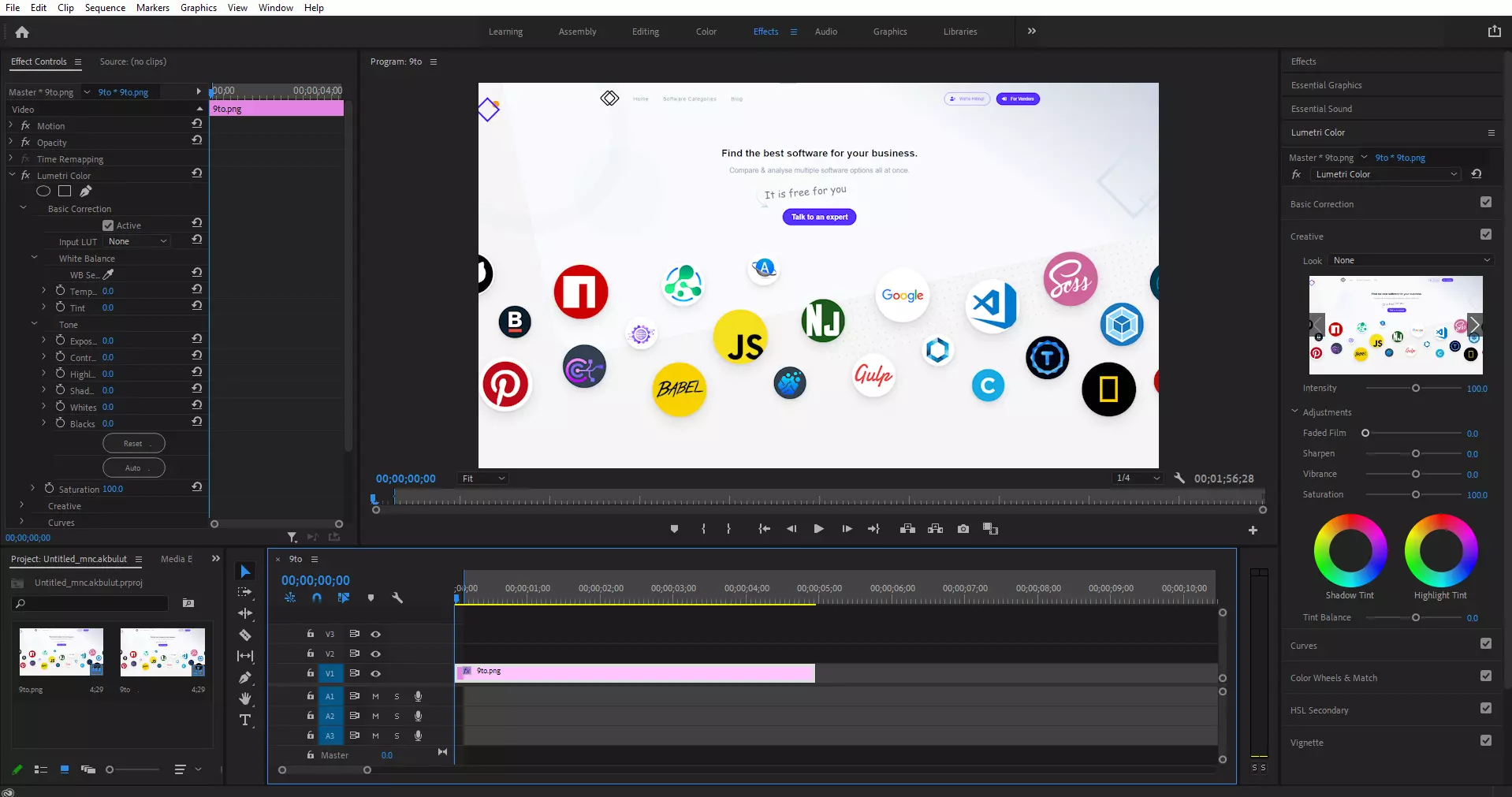 Nuke and After Effects Price Comparison:
Nuke is way more expensive than After Effects as it is intended to be used by professionals with deep pockets. There are basically 4 Nuke plans you can purchase.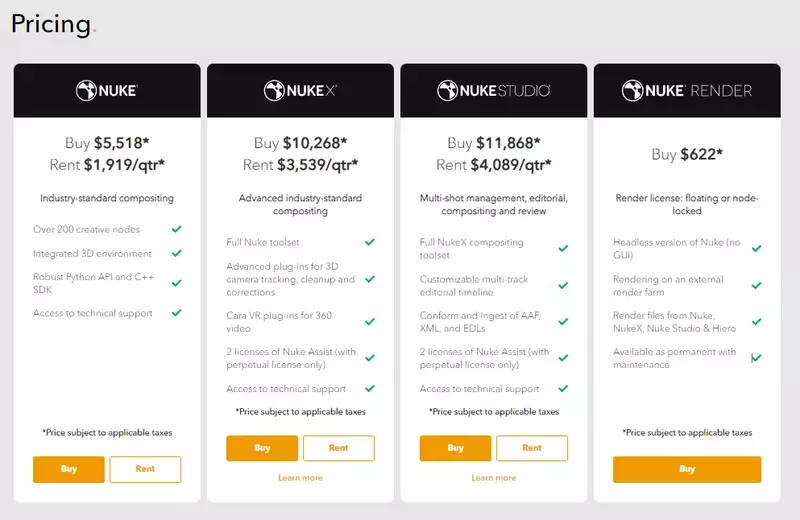 Nuke: Costs $5,518 or you can rent it for $1,919 for 4 months.
NukeX: Starts at $10,268 or you can rent it for $3,539 for 4 months.
Nuke Studio: Starts at $11,868 or you can rent it for $4,089 for 4 months.
As you see, Nuke doesn't position itself in the market for small digital agencies or freelancer artists who could afford these hefty price tags, but rather they go after bigger producers.
Also read: Autodesk Flame
After Effects on the other hand has a much more affordable price tag. Starting at $20.99 per month, you get access to all of Adobe's VFX and video editing tools in Adobe Creative Cloud totaling over 20 apps.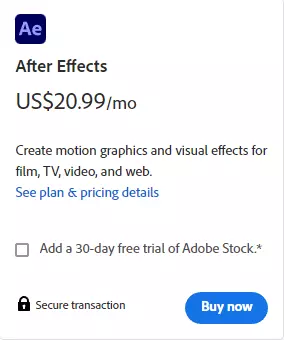 After effects and nuke system requirements comparison:
After Effects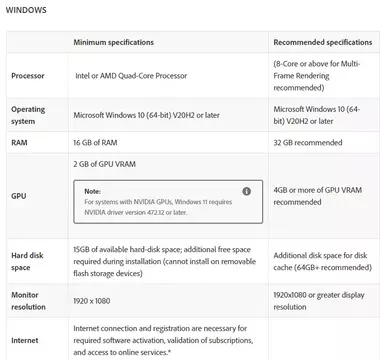 OS support: Windows and MAC only.
RAM: 16GB RAM required, 32GB recommended
Nuke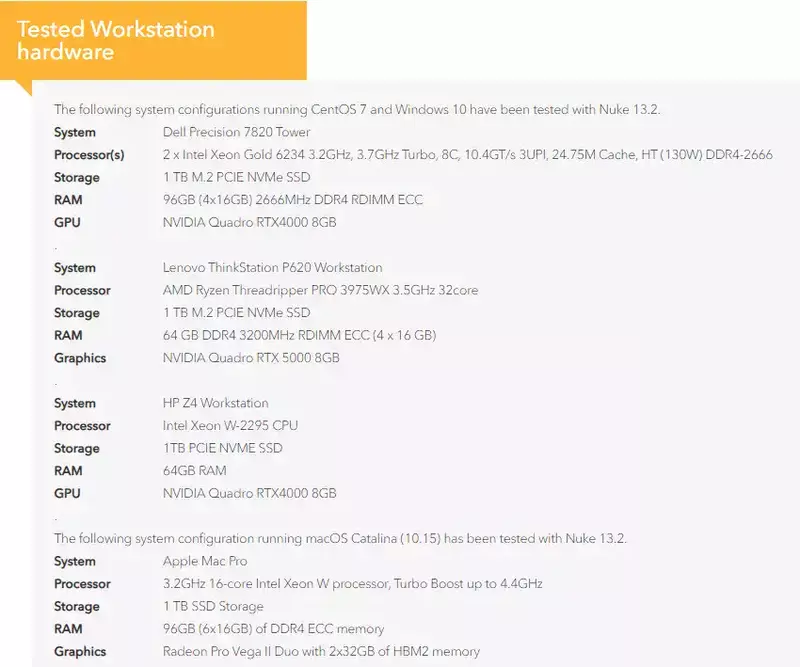 OS support: Windows, MAC, and Linux
RAM: At least 8 GB RAM is required, a minimum of 16GB is recommended.
Also Read: After Effects vs Final Cut Pro
Conclusion
In conclusion, both Adobe After Effects and Nuke are excellent choices for compositing software programs while having minor differences in technology and major differences in pricing.
It really comes down to which one you can afford and what you're trying to accomplish. If you are looking for more control over your composite shots, then Nuke may be the better option for you. However, if you are looking for an easier-to-use program with a more user-friendly interface, then After Effects may give you more bang for your buck. Ultimately, the decision comes down to what you feel most comfortable using.