Special effects are a great way to capture your viewers' attention and time. Keeping your audience glued to your video has become a daunting challenge because of a flurry of online video content. However, special effects, motion graphics, filters, and color correction can improve your video presentation; increase the viewing time and amp up your subscribers and followers.

Premiere Pro
---

Filmora
---

PowerDirector
---
Building and editing videos with special effects require a video editor who can cover all your special effects video editing needs. Moreover, finding the right editor for editing special effects can be a bit intimidating because there are 10s of options available. But if you are looking for the best video editor for special effects, you are at the right place. In this article, I will discuss and review the best video editors for special effects that beginners and advanced video editors can use.
Let's check out the best video editors for adding special effects to your videos.
1. Adobe After Effects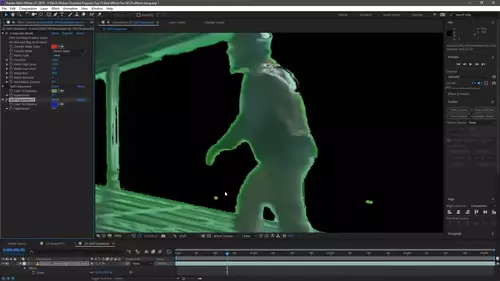 Adobe After Effects is the best special effects video editor that Mac and Windows users can install to make high-quality and professional-looking special effects. As the name indicates, the tool is best for post-edited/post-produced video clips.
The tool comes with a massive effects library and has been around for more than two decades. An editor with so much time under its belt is definitely a top-class because of regular updates. On the downside, the tool comes with a steep learning curve, and beginners and occasional video editors may feel a bit confused while using this tool.
This tool's mentionable features are a 3D camera tracker, Rotoscoping features, transitions, filters, and many more effects. You can select motion graphics from a large collection of tools, animate text, and titles, and use Chroma-key feature.
However, this is a costly tool, and why shouldn't it be? It has everything advanced-level editors look for in a special effects video editor. It is routinely used by TV and movie professionals; hence it is worth trying. Adobe After Effects is a subscription-based tool, but you can try the free version for 7-day with a watermark.
2. FilmoraPro Wondershare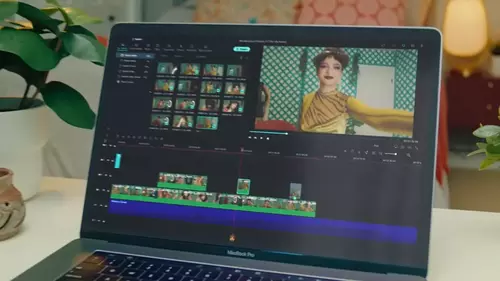 FilmoraPro is a professional-grade special effect video editing tool. The best thing I like about this tool is that it comes with easy interphase that even beginners can use to make advanced and high-level edits on videos.
The tool has a non-linear editing timeline with up to unlimited video track support. It can support 4K & 100 frames per second editing as well.
The tool's collection of effects, filters, graphics, and transitions is second to none. It also offers a huge royalty-free music library that you can use for adding soundtracks to your videos. You can select a two-tone effect, film grain, light leak, color correction, audio sync, and noise reduction for audio.
Another remarkable feature of this tool is that it is a complete video editor. While Adobe After Effects is best for adding effects post-production and post-edits. FilmoraPro comes with special effects features and it also offers all other editing tools like trimming, speeding up, or slowing down your videos and changing the aspect ratio on your videos.
The tool is cheaper when you buy a lifetime subscription; the best part is all the subsequent updates are free of cost.
3. Apple Motion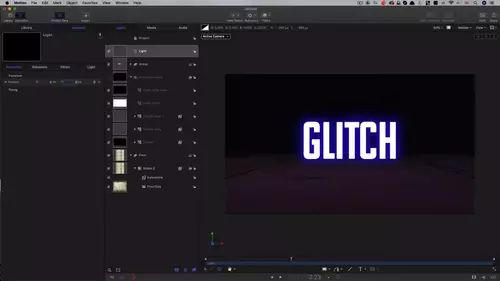 Apple Motion is rated as the best special effect video editing software for Mac OS. It is an excellent option for budget buyers using MacBook, but it doesn't come with a trial period. You'll have to stick with it unless you buy a new tool. However, the tool's features are good enough for beginners and pro editors.
Apple Motion's highlighted features include 360-degree editing, smooth performance, fast processing, short rendering times with professional animations, and many effects, filters, and transitions.
Apple Motion is an excellent tool to accompany Final Cut Pro for Apple users. You can use Final Cut Pro for basic and advanced edits and Apple Motion for special effects and post-production edits.
However, the tool has some limitations as well. There is only one timeline in the tool, and you can't combine different effects as you can do in After Effects and FilmoraPro.
The advantages of using Apple Motion include 360-degree editing and a large collection of VFX effects.
4. Hitfilm Pro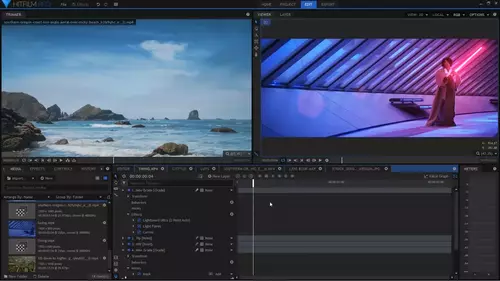 Hitfilm Pro is an excellent tool for adding VFX effects to your videos if you aren't restricted by budget. The editor comes with more than 875 VFX effects that shame many high-end video editors. Moreover, the tool also offers motion tracking and powerful plugins and comes with a lifetime subscription with all the updates and technical support you'll ever need.
HitFilm Pro, as the name indicates, is famous among movie makers, TV creators, ad agencies, and small studios that require mid-weight effects with an easy interface. You can use this tool for video editing, composting, and adding VFX effects; it is an all-rounder tool for your video editing needs.
The tool supports 2D and 3D editing, screen simulation, sky replacement, and chroma key functionality with maximum control over color correction and edge detail.
Another remarkable feature that expert editors will find highly effective is plugin support. You can use official and unofficial plugins to customize the tool's functionality.
You can also utilize lens flare, lighting and particle effects, and stabilization tools to give a professional edge to your videos.
As already discussed, it is a costly tool, but it comes with the freedom to run it on up to 3 devices, making it an ideal buy for studios and editing agencies. Its advanced version costs more, but you get free plugins with it.
5. Nuke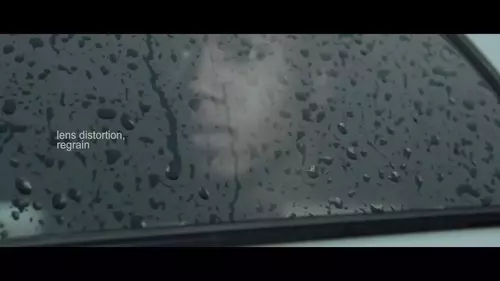 Nuke is a free tool that people running on budget and requiring mid-level edits on their videos can use. Nuke offers professionals and businesses some excellent features that rank it in the league of blockbuster tools.
The tool offers easy interphase with 2D and 3D effects and all the other basic editing tools like trimming, color correction, voiceovers, soundtrack addition, and audio editing, speeding up and slowing down videos.
Nuke comes with over 200 2D effects that are free for all users. The creative nodes for digital composting make your videos look like the best in class and will give a tough run to your competitors. Nuke also offers color correction, vector paint, and rotoscope tools. Moreover, the 2D tracker helps you easily track and correct objects in your video.
The 3D editing arsenal lets you replicate 2D camera motion using an animated 3D camera in order to precisely composite 2D/3D elements while keeping in touch with the original video.
You can also edit 4K videos with this tool, and it supports a large collection of audio and video formats. Overall, it is an excellent tool with free edits, but please remember that some of the tools are not available in the free version.
6. Blender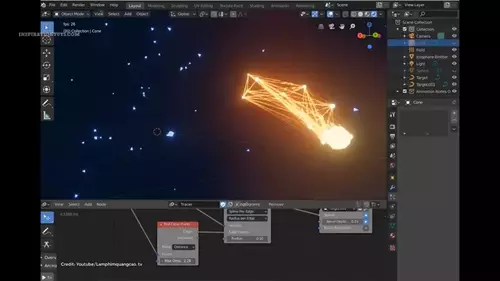 If you are working on a 3D project like game development, you will need a tool that can build 3D assets and lets you make 3D edits without any hassle or long rendering tools. A blender is an excellent option for all your 3D edits.
Blender is best for composting, motion tracking, modeling, animation, and rigging. The composting features include render-layout support, multi-threading, composting images and videos, and rendering OpenEXR files.
With the help of motion tracking tools, you can track an object, mask it or a complete area, and reconstruct camera movements to give professional effects to your videos.
Blender has a wide collection of tools that let you create, transform, sculpt and edit your models. The tools include N-gon support, quick workflow, python scripting, and grid and bridge fill.
Moreover, you can also turn your characters into animations, synchronize sound, and add audio effects.
Overall, Blender is a complete tool for adding special effects to your videos and 3D editing. You don't need to switch between different programs as it offers all the basic editing tools like trimming, cropping, resizing, sound editing, and many more features.
FAQs
Which software is best for VFX?
There are a lot of editing software available for adding VFX effects to your videos. It depends on your skill level and editing requirements. Adobe After Effects is best for advanced-level edits and pro editors, and FilmoraPro is good for beginners and intermediate editors. Apple Motion is best for people who want a tool specifically built for MacBook.
How do I add special effects to my videos?
You can add special effects to your videos using a special effect video editor. All you have to do is install a video editor, import your video, pick the effects you want on your video, set them on the timeline, and then preview the edits. Export the video once you are satisfied with the edits.