One reason that prevents aspiring video editors from venturing into video editing is the lack of proper equipment. Various types of software have been developed but most only work on machines with great specs.
If you love video editing, you must want to provide your viewers with the best quality videos. However, do you have a PC that is always dragging your video editing activities? We have a solution for you.

Premiere Pro
---

Filmora
---

PowerDirector
---
Can You Edit on a Low-End PC?
Yes. Finding video editing software that will work on a low-end PC is challenging, but luckily, there is light beyond the tunnel.
If you have a low-end PC and are looking for a video editor that will work on your device, you've come to the right place.
Related: Can Premiere Pro run on 4GB RAM?
In this blog, we will be exploring video editors for low-end PC, and yours will only be to select one that will work best for you. Stay with us!
VCDC - Overall Best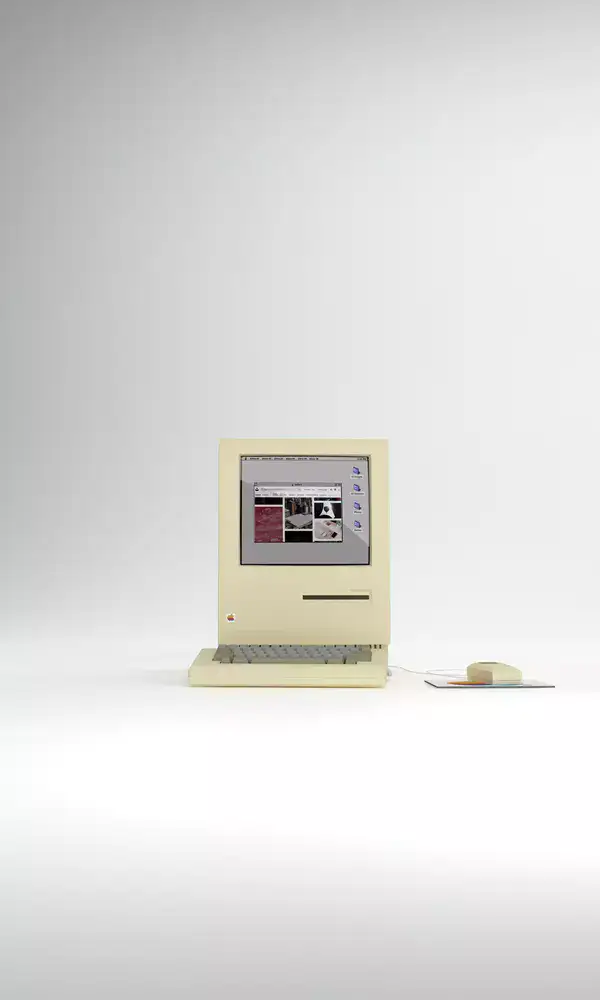 This exceptional video editing software enables you to edit in a non-linear manner and it supports videos in both 4K and HD.
It is our best pick because of the easy-to-navigate interface that even an amateur video editor can find their way through.
The software supports windows only with a minimum of 2GB RAM. With VCDC, you only need 20MB of storage for installation, and afterward, you will be editing your videos like a pro.
Related: iPhone video editors
VCDC has a free and premium version with features that transform your videos and give them a professional look. Some of the editing features in the software are split-screen, chroma key, color wheels, audio effects, 3D programs and charts, Subpixel accuracy, masking, and much more.
With this video editing software, you can capture voice, video, and your screen at a go, which assists you in creating response videos, game walkthroughs, and lessons.
To get the most out of VCDC, utilize the pro version for more hardware acceleration and video stabilization features.
However, if you are after making cinematic videos, VCDC might not be your best pick. This is because It is best used by beginners who are still learning about video editing.
Pros
Has numerous blending modes.
Allows custom color correction.
Has subpixel accuracy.
Cons
Does not have pro-editing features.
Shotcut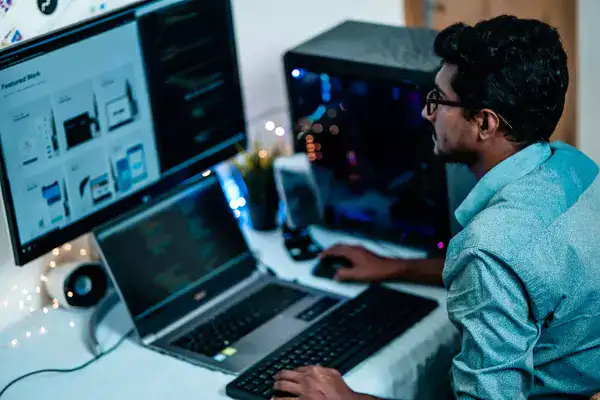 If you have a PC with low specs, this is another free video editing tool. The size of this software is relatively small, and if you have it installed on your PC, the machine will still work perfectly.
One video editing feature that makes Shotcut stand out is its ability to support 4K video quality. Moreover, the user interface has been designed with customization tools that make your editing a walk in the park.
Related: MAC Video Editor
Shotcut is simple because of its easy-to-use interface that can be used by both beginners and experts alike. Everything in the software is systematic, and you will be able to edit without any hassles.
It supports various OS versions like Windows, Linux, Mac OS, and FreeBSD. Moreover, you can also use IP Stream, Pulse Audio, Jack, SDI, and HDMI.
Whether editing video or audio, Shotcut has all the necessary video editing tools and features like filters for easy adjustments.
Various export options ensure your videos are shared in the best quality. You will indeed be fascinated by this software.
Pros
Easy to use.
Has high-quality input and export support.
Has responsive tech support.
Works perfectly on all Operating Systems.
Cons
Does not have stock music.
The interface can be a bit confusing.
No export presets are available for devices.
Lacks advanced editing features.
Wondershare Filmora 9
If you are a beginner and have a low-end PC, Wondershare Filmora 9 should be your video editor.
This software provides you with high-end solutions to video editing, inclusive of a user-friendly interface, effects, transitions, audio, and video corrections.
Wondershare Filmora 9 comes with video editing features suitable for beginners and pros.
Related: Android Video Editor
You will be equipped with split-screen presets, advanced text editing, auto ripple, video/audio altering controls, brightness, contrast, and blurring adjustments.
The supported OS versions of this software include MacOS V10.12 or above, Windows 10 (64-bit only), Windows 8.1, and Windows 7.
The RAM for your device needs to be at least 4GB to ensure that both the software and your machine work efficiently.
The download file size for Wondershare Filmora 9 is less than 1MB on Windows and about 2.5MB on Mac. It will barely take any space on your PC.
Pros
Works super-efficiently.
Has all the video editing tools.
Has an easy-to-use interface.
Cons
Does not have a free version.
The available version does not support 32-bit computers.
Pricing plans may be costly for some users.
TunesKit AceMovi
This video editing software will work perfectly for you as it only needs a RAM of 512MB for Windows and 256M for MacOS.
Not only does it have numerous effects and transitions, but TunesKit AceMovi also has screen recording features that can record images and videos on your screen.
Other unique features of TunesKit AceMovi are fade in and fade out, music library, texts, animations, and filters.
It is best for amateurs who are just starting their video editing journey and wish to take it to a new level, step by step.
Pros
Has an easy-to-use interface.
Has speed control features.
Has numerous templates to use.
Supports various video formats.
You can share videos on any platform.
Has a free and paid version.
Cons
The available version does not support Linux.
Clarify
This is a new video editing software in the market but is undoubtedly impressive. The software was developed by AMS, a company known for creating user-friendly software.
Some of the popular features on Clipify include a dynamic slideshow generator, SmartSHOW 3D, and PhotoWorks.
Clarify is timeline-based, meaning you can easily add music, voice, and texts when editing videos. You can also stabilize shaky footage, change the video speed, join the videos and even split them.
Pros
Has a free version.
Automatically creates videos.
Has various export options.
Has numerous essential features like chroma keys and transition styles.
The paid version is affordable.
Cons
Does not have advanced editing features.
Most features are available in the paid version.
VirtualDub
This is free video editing software that requires 8GB RAM and device storage of 1GB. VirtualDub has many features you can use to transform your raw footage, and there is no specific GPU required to use this software on your device.
It is perfect for a sluggish system and allows users to do basic video editing, including essential AVI and other video formats.
Moreover, VirtualDub is also an ideal software to be used by beginners. Some of the features you will find include noise reduction, the creation of open DML files, and quick rapid frame rates for your clips.
Pros
Has impressive editing features.
Has numerous effects to use.
It is easy to use.
Cons
Does not have features for professional video editing.
VideoPad
Available for Mac and Windows users only, VideoPad is a video editing software that requires 4GB RAM and 100M disc space.
It is a perfect pick for low-end PCs with a user-friendly interface that will ensure you edit your videos in a short time.
The software has both a free and paid version, with the free one intended primarily for non-commercial home usage.
However, the video export options in Windows are restricted to AVI and WMV, while Mac to AVI, MOV, and MP4.
The free version has limited features, with only one audio and one video track for each project.
One of the unique things about VideoPad is its user-friendly interface that even a beginner can navigate without any issues.
Pros
Available for numerous Operating Systems.
Has 50 free templates to use.
Has numerous themes.
The interface is easy to use.
Cons
There is limited support for animated videos.
Is Shotcut Good for Low-End PCs?
Yes. Shotcut is a great video editing software that allows you to go beyond your editing possibilities and explore more using its unique features.
It supports various OS such as Windows XP, Vista, Windows 7, Windows 8, Windows 8.1, and Windows 10. The RAM required is only 1GB, and it will only fill up about 170GB of your PC storage.
It allows users to perform some of the most basic video editing operations, such as splitting and applying filters.
The interface is also easy to navigate once you understand where every feature is located and how they work.
Can I do Video Editing on a 4GB RAM PC?
No. 4GB RAM is not enough for 'serious' video editing operations. This memory size only allows you to edit videos in low resolution, and your device may be slow and work inefficiently.
8GB is perfect for editing videos with less than 1080p and 8-bit color. However, the ultimate best is 16GB RAM.
If you are a professional video editor, ensure you have a device with RAM of between 16 and 32GB. This will perfectly edit 4K videos in 8-bit color.
If you have larger projects with numerous effects and bit depths, it is best if you go for a device with 64GB RAM.
You can attest that video editing is possible for anyone, and the only thing you need to be successful is passion.
With this software available, you can be sure that your low-end PC will serve you a great deal and take your video editing to another level.