website: https://airfocus.com/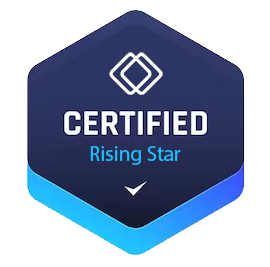 Overview of airfocus
airfocus is a strategic product management platform that offers a new way of managing product development. It is designed to help product teams prioritize, align their strategies, and make better decisions when it comes to building products. With airfocus, product managers can easily understand user needs, create clear roadmaps, and engage with customers to solve the right problems.
Trusted by thousands of product teams across various industries, airfocus is a flexible platform that adapts to the unique needs of each product and team. It provides a centralized space for all product work, enabling teams to set objectives and key results (OKRs), align their teams around clear roadmaps, prioritize with confidence, and gather valuable feedback and insights from customers through a branded portal.
Product management can be complex, but airfocus simplifies the process by offering dedicated product management tools and guidance to empower teams. It allows product managers to focus on building the right product, delivering value faster, and outpacing competitors. The customizable prioritization frameworks and custom fields offered by airfocus provide the flexibility needed to fit each business's unique requirements.
With a complete suite of tools, features, and apps, airfocus helps teams effectively manage their products. It integrates seamlessly with popular project management tools such as Jira, Trello, Shortcut, Azure DevOps, Asana, Zapier, and more, allowing teams to save time and keep everyone in sync. Additionally, airfocus offers built-in AI capabilities that unlock the power of artificial intelligence for product managers, simplifying tasks like generating first drafts, user story generation, feedback analysis, and messaging.
airfocus stands out as an enterprise-ready platform, prioritizing security, privacy, and availability. It offers SAML single sign-on (SSO), cloud hosting for scalability, ISO 27001:2013 certification for cloud security, data encryption in transit and at rest, and secure EU data centers.
Pricing
airfocus offers different pricing plans to cater to the varying needs of product teams. The pricing plans include:
Starter - $29/month (billed annually) or $39/month (billed monthly)
The Starter plan is perfect for small teams or individuals who want to streamline their product management process. It includes unlimited viewers and reviewers, roadmap visualization, prioritization, integrations, and access to the airfocus portal.
Advanced - $89/month (billed annually) or $99/month (billed monthly)
The Advanced plan is designed for growing teams that require more advanced prioritization and collaboration features. In addition to all the features of the Starter plan, it offers advanced integrations, custom branding on the portal, and dedicated customer support.
Enterprise - Custom pricing
For larger organizations with complex product management needs, airfocus offers custom pricing plans tailored to their specific requirements. The Enterprise plan includes all the features of the Advanced plan along with additional enterprise-grade security, extensive onboarding support, and advanced analytics capabilities.
Alternative Companies
While airfocus offers a comprehensive and flexible product management platform, there are alternative companies that provide similar solutions. Some of the popular alternatives to airfocus include:
Aha! - A product roadmap software that helps teams create strategic plans, prioritize features, and track progress.
Productboard - A product management system that enables teams to capture and prioritize customer insights, build and share roadmaps, and collect feedback.
ProdPad - A product management tool that allows teams to manage their product backlog, prioritize ideas, and collaborate on product roadmaps.
FAQs about airfocus
What is airfocus used for?
airfocus is used for strategic product management. It helps product teams prioritize their work, align their strategies, understand user needs, and create clear roadmaps. The platform also enables teams to gather feedback from customers and engage with them through a branded portal.
What sets airfocus apart from other product management platforms?
airfocus stands out with its modular approach, allowing teams to start with ready-to-use templates and customize the platform as they grow. The flexibility of prioritization frameworks and custom fields provides a tailored experience. airfocus also offers built-in AI capabilities, extensive integrations, and enterprise-grade security features.
Is airfocus suitable for small teams as well?
Yes, airfocus offers a Starter plan specifically designed for small teams or individuals. This plan provides all the essential features needed to streamline product management processes and improve collaboration within the team.
Can airfocus integrate with other project management tools?
Absolutely! airfocus integrates seamlessly with popular project management tools such as Jira, Trello, Shortcut, Azure DevOps, Asana, Zapier, and more. This integration ensures that teams can continue using their preferred tools while leveraging the benefits of airfocus.
How does airfocus prioritize features and tasks?
airfocus helps teams prioritize features and tasks by offering customizable prioritization frameworks. These frameworks, such as the Value vs. Effort matrix or the RICE scoring model, enable product managers to evaluate and rank ideas based on specific criteria. This allows teams to make data-driven decisions and focus on building the most impactful features.
Overall, airfocus is a powerful product management platform that simplifies the product development process, enables better decision-making, and helps teams deliver value to their customers.