website: https://asana.com/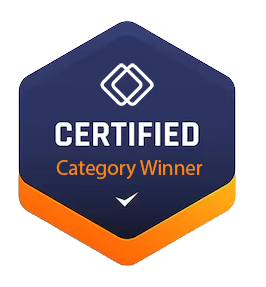 Asana: Streamline Your Team's Work and Boost Productivity
Are you tired of juggling multiple projects, missing deadlines, and struggling to keep your team on track? Look no further than Asana, the ultimate work management tool designed to help you manage your team's work, projects, and tasks online.
Asana offers a wide range of features and functionalities that make it the go-to platform for teams and businesses of all sizes. Whether you're a marketer, operations manager, product developer, or simply looking to improve your personal workflow, Asana has got you covered. Build Project Plans, Coordinate Tasks, and Hit Deadlines
With Asana, you can easily build project plans, assign tasks, and track their progress from start to finish. Say goodbye to messy email threads and confusing spreadsheets, and hello to a centralized hub where everyone knows what needs to be done and when.
Improve Efficiency and Streamline Processes
For operations teams, Asana is a game changer. It allows you to build, scale, and streamline processes, giving you more time to focus on what matters most. By eliminating manual work and automating routine tasks, you can boost productivity and deliver results faster than ever before.
Enhance Clarity, Focus, and Personal Growth
Asana is not just a tool for managing projects, it's also a platform for personal growth. With features like goal setting and progress tracking, you can improve clarity, stay focused on your objectives, and achieve your professional and personal goals. Pricing: Choose the Plan That Works for You
Asana offers different pricing plans to cater to the unique needs of every team and organization. Here's an overview of their plans:
Basic (Free)
For small teams or individuals looking for simple task and project management. Free for teams of up to 15 people.
Premium
For teams looking to effectively plan and manage their projects. Prices start at $10.99 per user per month when billed annually.
Business
For organizations that require advanced features and improved cross-team collaboration. Prices start at $24.99 per user per month when billed annually.
Enterprise
For large organizations with additional security, control, and support needs. Contact Asana's sales team for a customized quote.
Each plan includes a range of features and benefits, including access to Asana's intelligence tools, workflow automation, timeline visualization, app integrations, and more.
Alternative Companies: What Are Your Options?
While Asana is undoubtedly a powerful and popular work management tool, it's always good to explore all your options before making a decision. Here are a few alternatives to consider:
Trello
Trello is another popular project management tool known for its simplicity and visual approach. It offers a streamlined interface and a range of features to help teams organize and prioritize their work.
Monday.com
Monday.com is a visual collaboration platform that enables teams to manage projects and workflows. With customizable templates and robust integration capabilities, it's a great choice for teams looking for flexibility.
Wrike
Wrike is a cloud-based project management tool that offers powerful features like task management, real-time collaboration, and reporting. It's particularly well-suited for teams that need a high level of customization and advanced project tracking.
Before making your decision, consider your team's specific needs, budget, and the features that are most important to you. It's worth taking the time to explore each platform and see which one aligns best with your requirements.
Frequently Asked Questions about Asana
What exactly does Asana do?
Asana is a work management platform that allows teams to plan, organize, and track their work online. It provides a centralized hub for team collaboration, task management, project planning, and workflow automation.
Is Asana free anymore?
While Asana does offer a free plan, they also have paid plans that offer additional features and functionalities. The free plan is limited to teams of up to 15 people and may have certain limitations compared to the paid plans.
Why is Asana so popular?
Asana has gained popularity due to its intuitive interface, extensive feature set, and ability to improve team collaboration and productivity. It offers a wide range of tools and integrations that cater to different industries and use cases, making it a versatile solution for teams of all kinds.
Why is Asana better than Trello?
While both Asana and Trello are popular project management tools, they have different strengths and target different types of users. Asana provides more robust features and customization options, making it a better fit for larger teams and organizations with complex workflows. Trello, on the other hand, is known for its simplicity and visual interface, making it ideal for smaller teams or individuals looking for a straightforward project management solution.
Remember, the right choice depends on your team's specific needs and preferences. Explore both options to see which one aligns best with your requirements.