Video editing is a complex and time-consuming process, so it's important to choose the right software for your needs. In this article, we'll compare two of the most popular video editing programs on the market: Avid Media Composer and Adobe Premiere Pro.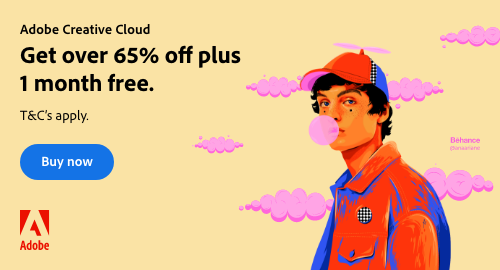 Avid Media Composer vs. Adobe Premiere: At a Glance
Adobe Premiere Pro's streamlined user interface, straightforward drag-and-drop capability, and helpful tutorials make it a good fit for novices and those just starting started with video editing. It also contains advanced capabilities like color correction, transitions, audio mixing, and more, as well as the ability to edit many cameras at once.
Also read: Adobe Premiere Pro 2023 Review
Avid Media Composer's superior features, such as timeline layering for complicated projects and shortcut customization, make it the tool of choice for experts. Likewise, it may be used in tandem with workflow management systems like Interplay to facilitate simultaneous, distributed collaboration on a single project. As an added bonus, it has a plugin system that editors may use to increase their range of expression.
Avid Media Composer vs. Adobe Premiere: Interface

Avid Media Composer offers a very user-friendly and intuitive interface, with a familiar timeline structure. It is well organized with the tools displayed in windows below the timeline, which makes it easy to switch between different tasks without having to leave the current workspace. Avid also has excellent customization options for its interface layout and key commands for ultimate workflow efficiency.
Adobe Premiere offers a much more modern look and feel that appeals to many users. It has a sleeker design than Avid's, but it is not as intuitive or as customizable as Avid Media Composer. The windowed view can be confusing at times as some of the tools are hidden away in menus. However, once you get accustomed to Premiere's interface, you will find that it provides an efficient workflow experience.
Avid Media Composer vs. Adobe Premiere: Ease of use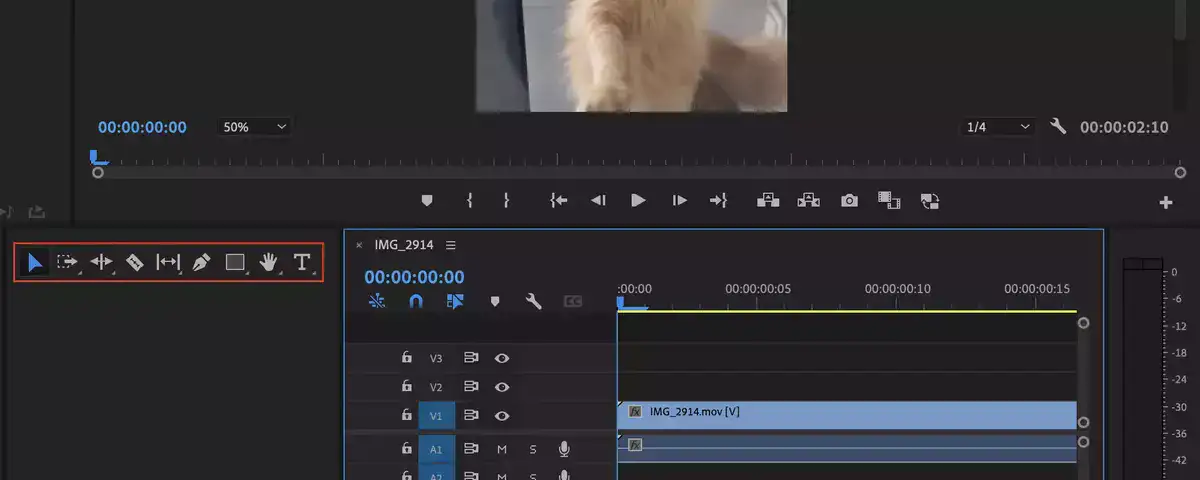 Avid Media Composer and Adobe Premiere are video editors. Both apps provide extensive editing capabilities and professional-quality video features. Avid Media Composer is regarded more complicated, whereas Adobe Premiere is better for novices or those seeking an intuitive editor that doesn't require much training.
Adobe Premiere is more user-friendly than Avid Media Composer. Adobe Premiere's dark gray user-friendly interface and functionality make it easier to use than Avid's. Its online community forums help new editors get started quickly. The program's workflow lets users complete projects fast and effortlessly, so new editors may rapidly learn its features.
Avid Media Composer is known for its power and extensive capabilities, but its steep learning curve makes it more suited for seasoned professionals than newbies or enthusiasts. Avid's website offers outstanding technical help, while Lynda and Udemy provide lessons on how to use their products.
In addition to variations in simplicity of use, the two software applications provide separate internet platforms. Adobe Premiere membership prices range from $20 per month to hundreds of dollars yearly (depending on your individual needs). Avid Media Composer offers free trials and also affordable monthly subscriptions at $9.99, so evaluate what matches your budget before committing long term to get the most out of your investment.
Both applications provide sophisticated video editing capabilities and other features that appeal to video editors of all skill levels. Avid Media Composer offers more capability and sophisticated features for seasoned professionals than Adobe Premiere. Both programs offer online platforms so consumers may access them according to budget and needs.
Avid Media Composer vs. Adobe Premiere: Customer support

Avid and Adobe are two prominent video editing programs. Both provide tremendous capabilities, but your choice relies on your needs and tastes. Let's compare each to help you decide.
Avid Media Composer offers extensive customer support. Email, phone, chat, and community forums are available for help. The firm includes rich documentation, FAQs, tutorials, and training materials to help you learn the application fast. Avid also offers customized assistance for large businesses.
Adobe Premiere offers great customer assistance for beginners to pros. They offer both online content and resources and email customer care. A forum is available for product-related inquiries and suggestions. Plus, they provide a collection of tutorials so users can learn the application fast and efficiently without prior knowledge or expertise with video editing tools like Adobe Premiere Pro or After Effects etc...
Avid Media Composer provides more total customer support choices than Adobe Premiere, however all two major platforms offer some sort of assistance based on your demands as a user. Both firms give fantastic tech assistance by phone, live chat/email, or through their knowledge bases/forums/tutorials etc...
Avid Media Composer vs. Adobe Premiere: Color Correction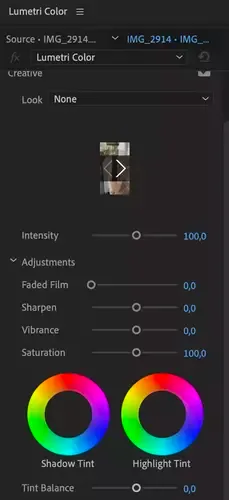 Avid and Adobe are two prominent video editing programs. Both feature strong color-correction capabilities to fine-tune photos and film. Both programs handle color correction and alterations differently.
Avid Media Composer offers primary and secondary color grading tools. It controls hue, saturation, brightness, contrast, color balance, temperature, and tint. Avid's automated white balance tool uses camera or footage information to establish the proper balancing settings for you. Its straightforward and easy-to-navigate user interface makes it suited for beginners and experts.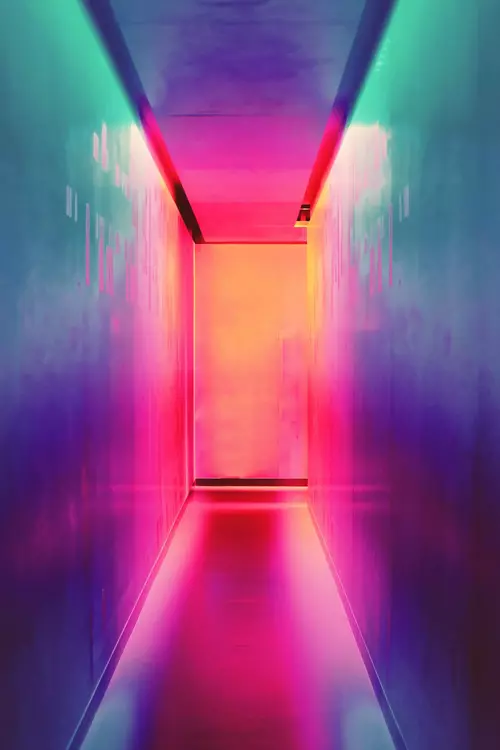 Adobe Premiere's Color Correction function is less thorough than Avid's but still allows users to make fine adjustments like modifying an object's brightness or contrast. Premiere's Lumetri Color Tool allows for worldwide cinematic-style fixes without manually changing hue or saturation. This makes it excellent for individuals who want speedy results without spending too much time learning color science.
Avid Media Composer vs. Adobe Premiere: Audio
Due to its comprehensive range of audio editing capabilities, Avid Media Composer has long been the preferred choice for high-end post-production processes. Among its many features are superior mixing tools, format compatibility, noise cancellation, and more. In addition, its scoring toolset provides users with a library of sounds from some of the best composers in the business, simplifying the process of creating intricate soundtracks from scratch.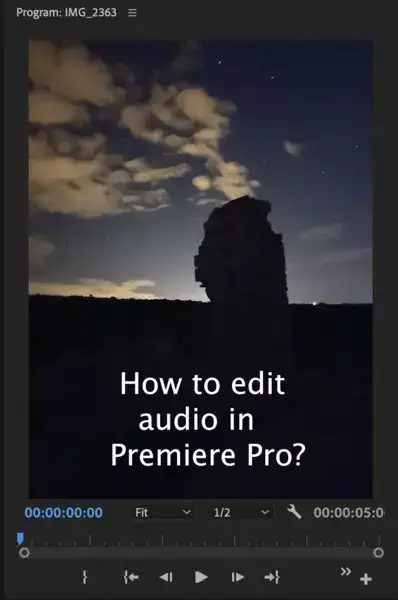 Adobe Premiere is a capable video and audio editor. Its multitrack mixer lets users control levels on each track independently and provides real-time feedback to maintain optimum balance. It contains EQ, reverb, and compression that may be applied in real-time or after render times with minimum CPU utilization.
Both Avid Media Composer and Adobe Premiere offer complete tool sets, making them suited for any project requiring basic or intermediate audio editing. If you're looking for an overall better experience in terms of workflow speed, Avid might be your best bet since most editors find their processes smoother with access to relevant libraries when dealing with sound design tasks versus starting from scratch every time with Adobe Premiere alone. If you're more interested in creative freedom, Adobe's intuitive interface could be just what you need since it makes customization easier.
Avid Media Composer vs. Adobe Premiere: Text & Graphics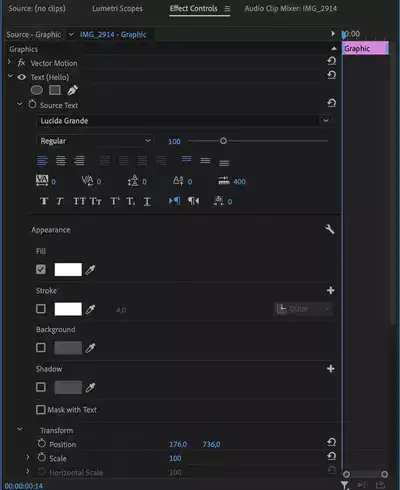 Avid Media Composer and Adobe Premiere are both professional video editors. Both applications manipulate text and visuals, but in distinct ways.
Avid Media Composer's text effects range from simple font manipulation to elaborate visual animations. Advanced motion tracking lets you easily build moving titles and other dynamic effects. Titler Pro lets users build 3D titles with unique backgrounds, shapes, and other components (such as images). Avid's Marquee tool combines many type effects into one comprehensive effect.
Adobe Premiere has fewer text-editing options than Avid Media Composer. It has basic typographic features like font size change and justification, but no motion tracking or 3D title creation. It doesn't support numerous layer-based components that make Avid Media Composer designs easier.
Adobe Premiere and Avid Media Composer provide a variety of graphics effects, from color grading to particle simulations. Adobe Premiere users may apply advanced motion graphics without leaving the software by importing After Effects projects right into the timeline. Avid's Modifier Effects enable you apply numerous real-time filters fast without keyframing; this makes generating cinematic looks easier than with manual keying. Action Graphics templates let users to create aesthetically amazing 2D animations, something no other video editing program offers.
Both applications provide strong toolsets for creating great pictures fast and simply, regardless of expertise or money. Adobe Premiere is more extensive since it integrates After Effects.
System requirements
Avid Media Composer requires a Mac or PC with an Intel processor, 4GB of RAM, and 10GB of available hard-disk space. Adobe Premiere Pro requires a Mac or PC with an Intel processor, 4GB of RAM, and 8GB of available hard-disk space.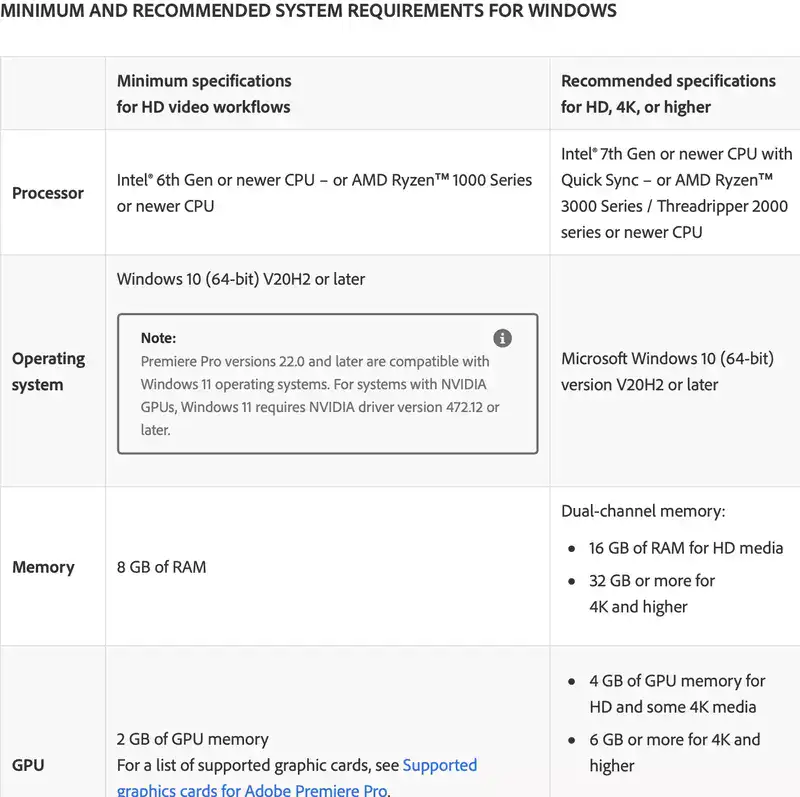 Conclusion
Video editors and motion graphic artists must choose between Avid Media Composer and Adobe Premiere. Both industry-leading software tools allow users to create gorgeous videos, but each has unique capabilities and pros & disadvantages.
Adobe Premiere is a lot more user-friendly platform than Avid Media Composer since it was created with amateur video makers in mind. It also has clip nesting, which makes organizing projects easier than similar editing software programs on the market today — all at a fraction of the cost of Avid Media Composer. Adobe Creative Cloud connection allows customers to quickly interact with other creatives, unlike Avid MC 7 or 8.