Are you looking for the best color grading software for your raw footage? Color grading is an editing process that takes place post-production and has various benefits.
If you are a video editor, you must understand the essence of color grading and the role it plays in video editing.

Premiere Pro
---

Filmora
---

PowerDirector
---
Color grading emphasizes the atmosphere and the visual tone of a video to make it more cinematic. It ensures that the footage conveys the appropriate emotion, style, or atmosphere.
There are many color grading software and you must always select one that will work well and satisfy your editing needs.
To make the search simpler, we have chosen for you the best video editor and it's all for good reasons. Read on to find out why.
Da Vinci Resolve 17 - Overall Best Video Editor for Color Grading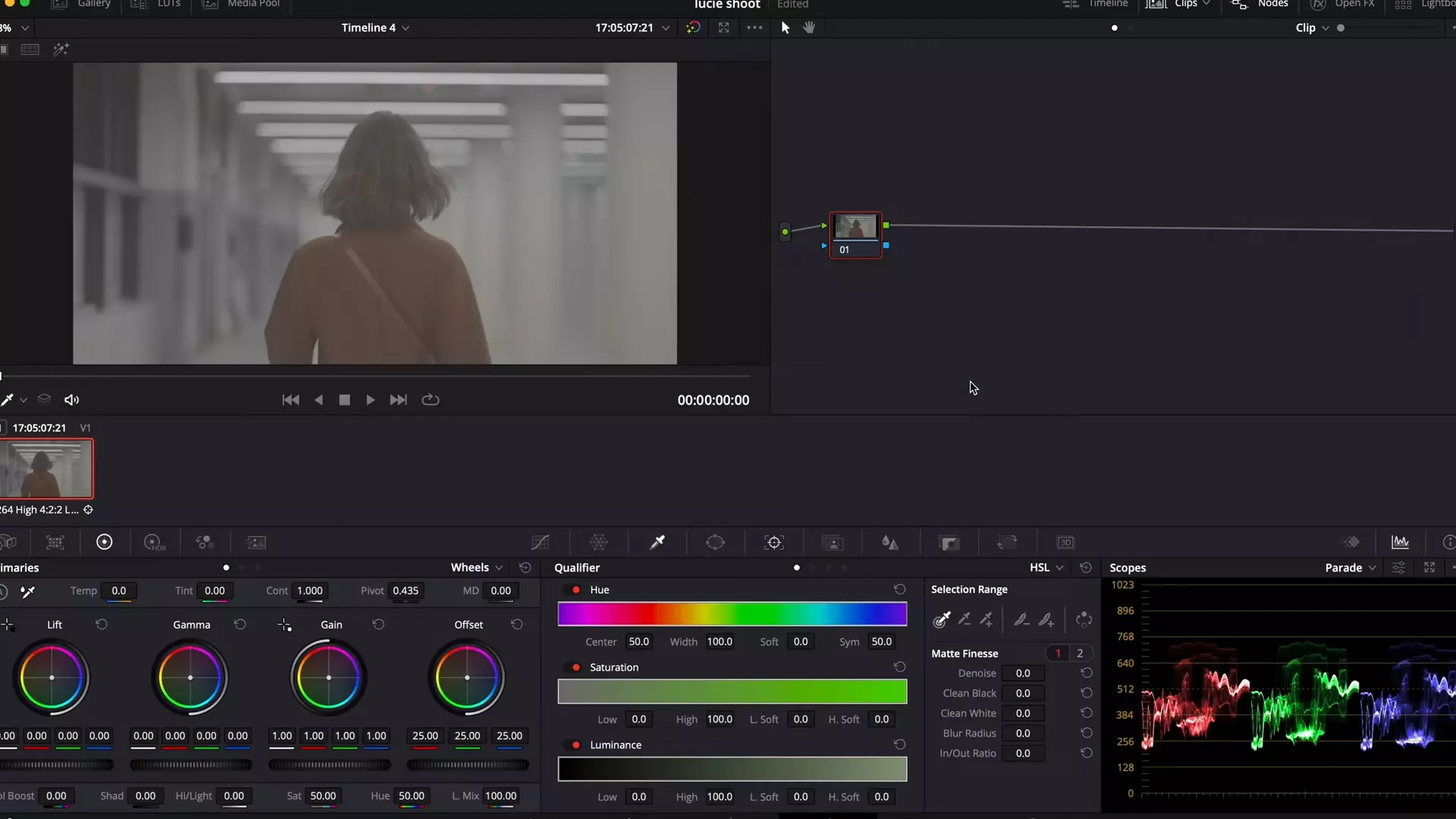 If you are looking for the very best video editor for color grading, you can't afford to look past Da Vinci Resolve 17.
Despite having more features today, this software was originally created to provide video editors with high-end color grading.
Some of the features of Da Vinci Resolve which stand out are the 'nodes' which assist editors to build Lego blocks to layer different clips together with their effects.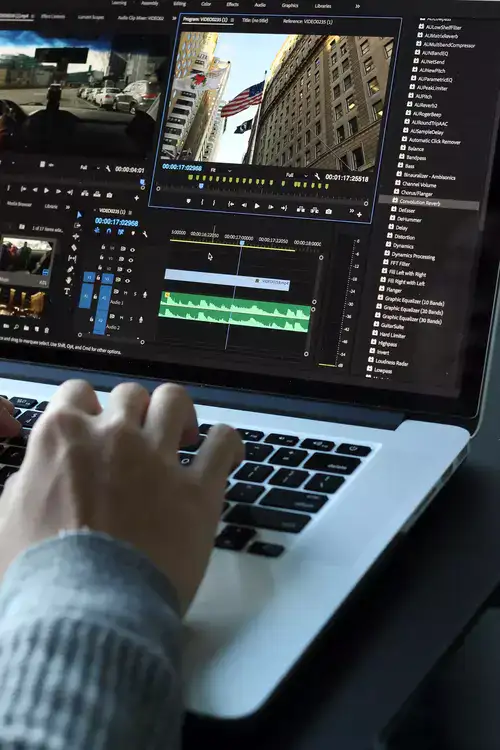 With these features, you can edit multiple video clips on the go. Moreover, Da Vinci Resolve has a face tracking feature that locks people's faces in the clip and enables the editor to adjust their eye colors and make their complexions smoother.
The latest version of Da Vinci Resolve has matching tools feature, noise reduction and color balance for producing accurate video clips.
You can never go wrong with Da Vinci Resolve 17.
Pros
Advanced color correction features
Easy-to-use feature
The vibrant user community for easy online engagements
Has high-quality audio and video editing features
Enables 3D videos and encoding
Has automatic face detection
Compatible with audio timecode
Has a free version
Cons
The Premium version is costly
Does not have dynamic linking
Movavi Video Editor Plus - Best for Beginners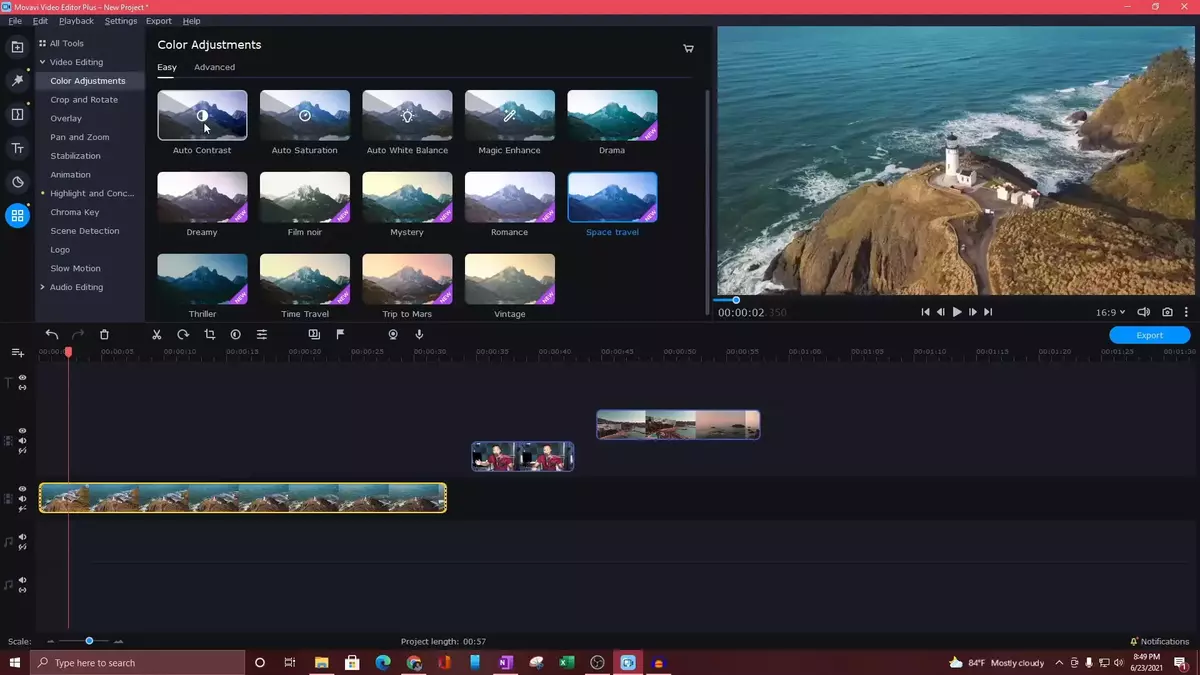 This is a video editing tool that is best for amateurs who are new to video editing and want to learn about color grading.
The software supports both Windows and macOS and has a user-friendly interface with powerful video editing tools that will enable you to learn color grading fast.
Despite being great for beginners, it enables them to produce professionally edited and color graded videos that they can share with the world through various social networks.
Some of the features of Movavi Video Editor Plus are ready-made intros, filters, keyframe animation, special effects and professional tools that will make you color-grade like an expert.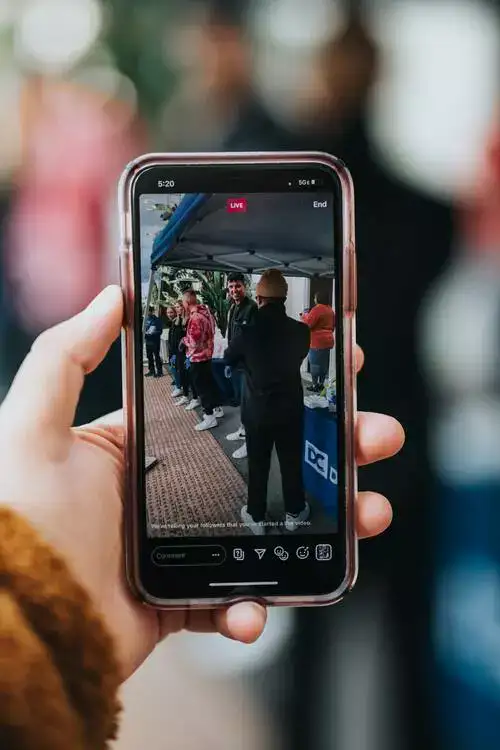 The software allows users to upload their clips in any format and create videos automatically using Montage Wizard.
The special effects that transform videos in Movavi are Chroma key and the pan & zoom features.
Moreover, aside from using the library audio, you can also add your own audio from your device.
It is also available in a variety of interface languages and can be used by anyone in the world without having any language barrier.
If you are a video editor who wants to take their video editing and color grading journey a notch higher without much struggle, Movavi Video Editor Plus is your best pick.
Pros
Users can assemble slideshows using Transition Wizard.
Allows editors to apply smooth transitions and artistic features between sections.
Transitions have sound.
Has chroma keying.
Has a quick movie-creation tool.
Is a lightweight program that can be installed on laptops.
Cons
Rendering videos is slow.
Software is not compatible with Apple Silicon M1.
Does not have advanced clip pre-trimming and trim modes.
Premium trial is 7 days only.
Final Cut Pro - Best for Ultra Fine Adjustments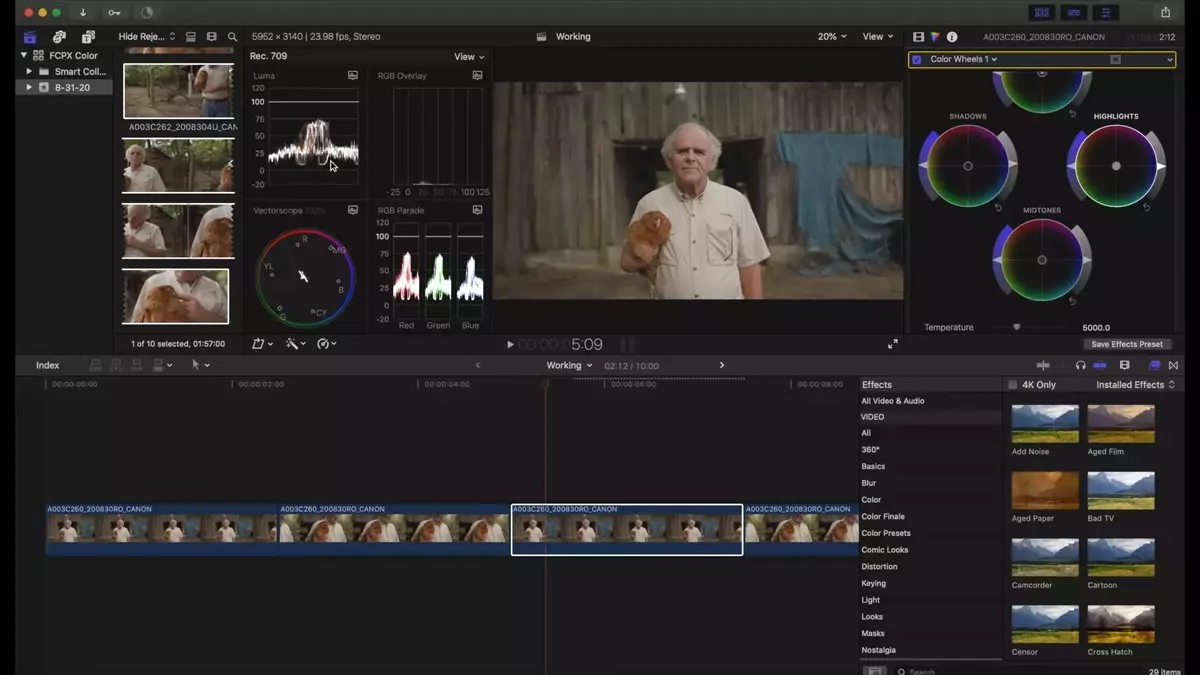 Compatible with macOS, Final Cut Pro is a video editing software developed by Apple.
The software has advanced tools for color grading and color correction. Not only does it have cinematic mode but also LUT support, object tracker and the best being Ultrafine level adjustments with multiple control points.
Compared to other editing software, Final Cut Pro stands out when it comes to precision edits.
When you import your videos to the software timeline, you can begin by performing color corrections to balance the tone and hues.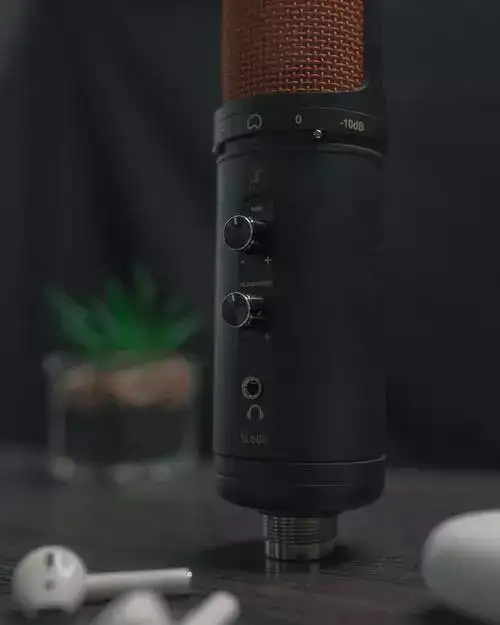 You can adjust the colors in your videos using the hue/transition curves, color curves and the color board.
Aside from the color correction tools, Final Cut Pro also has color grading tools that allow video editors to edit clips in HLG color spaces and standard color spaces.
The software also has masks and keying features to upgrade the color effects if you are an expert in color grading.
Final Cut Pro is indeed a professional video editor for color grading but it lacks advanced editing tools.
Pros
Provides users with seamless video editing.
Color grading features are advanced.
Allows 360-degree VR editing.
Has motion graphic templates.
Supports HDR videos.
Has a one-time purchase.
Allows multicam editing.
Cons
Has a steep learning curve.
Software is not aligned to Adobe Software.
Only compatible with macOS
Timeline is less customizable and cannot support numerous clips.
VEGAS Pro - Best for Intermediate Editors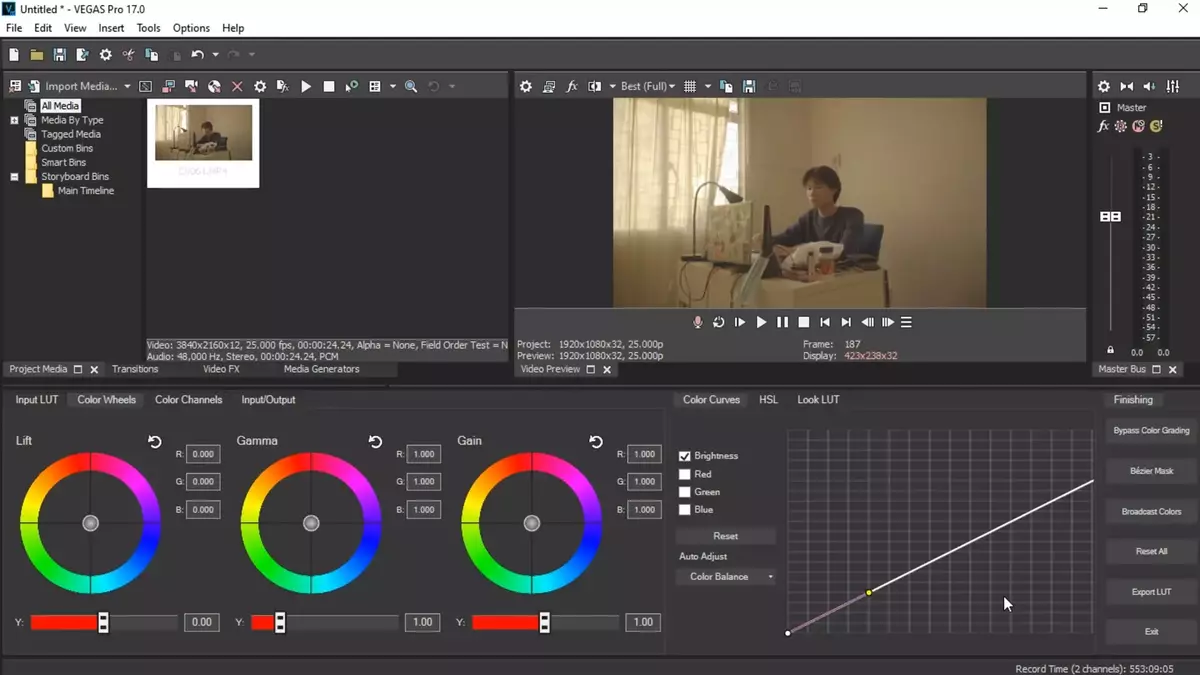 This is a post-production video editing software that supports VEGAS Pro. VEGAS Pro has all the features that will transform your raw footage in terms of transition, composition, sound, and colors.
VEGAS Pro features HDR video scopes, white and black point correction, more than 800 presets, and visual effects as well as correcting multiple tracks and color grading.
The software has a color panel that enables video editors to apply a variety of color effects to their clips.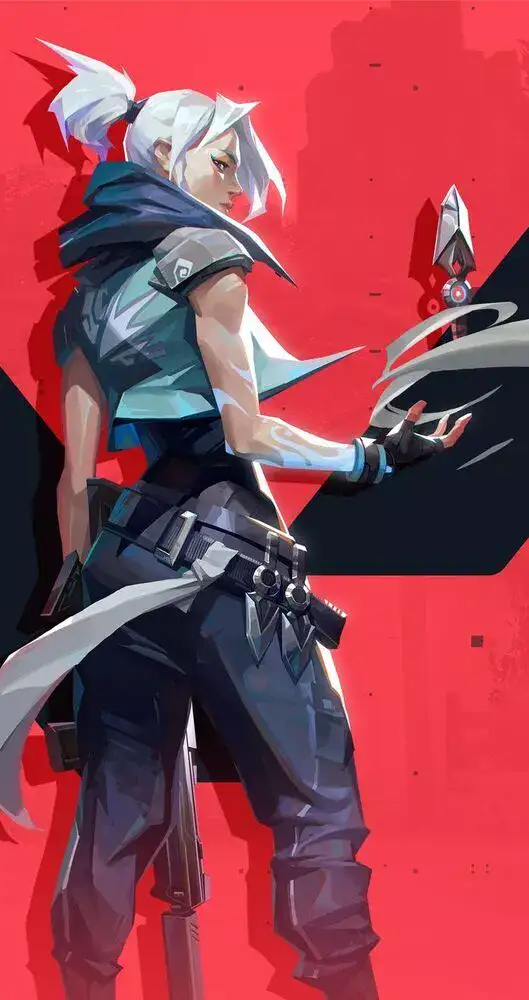 The panel has three sections with different color controls with the first section allowing users to load camera LUTs so as to apply color grading from a particular template.
The second section of the color grading panel has automatic white balance tools, HSL sliders, and color curves.
On the other hand, the third section has improved and advanced color grading tools like Broadcast Color Filters and Bézier masks.
The user interface for VEGAS Pro is difficult to learn and it is best used by intermediate and expert video editors.
Pros
Can be yours for a one-time cost.
The color grading panel is improved and unified.
Utilizes ACES 1.2 environment created by the Academy Color Encoding Systems standard developed by the MPAA.
Has advanced chroma key tools like BORIS FX Primatte Studio plugin.
The interface allows editors to work the way they want.
Accelerates numerous GPU-enabled effects.
Supports HLG HDR and HDR10 formats.
Storyboards are simple and allow playback review of sequences.
Has numerous royalty-free images and 4K videos.
Uses cloud storage known as VEGAS hub.
Cons
Supports windows only.
Is not integrated with other Adobe Software.
It is expensive
Interface is not user-friendly.
Lightworks Pro - Best for Professional Post-Production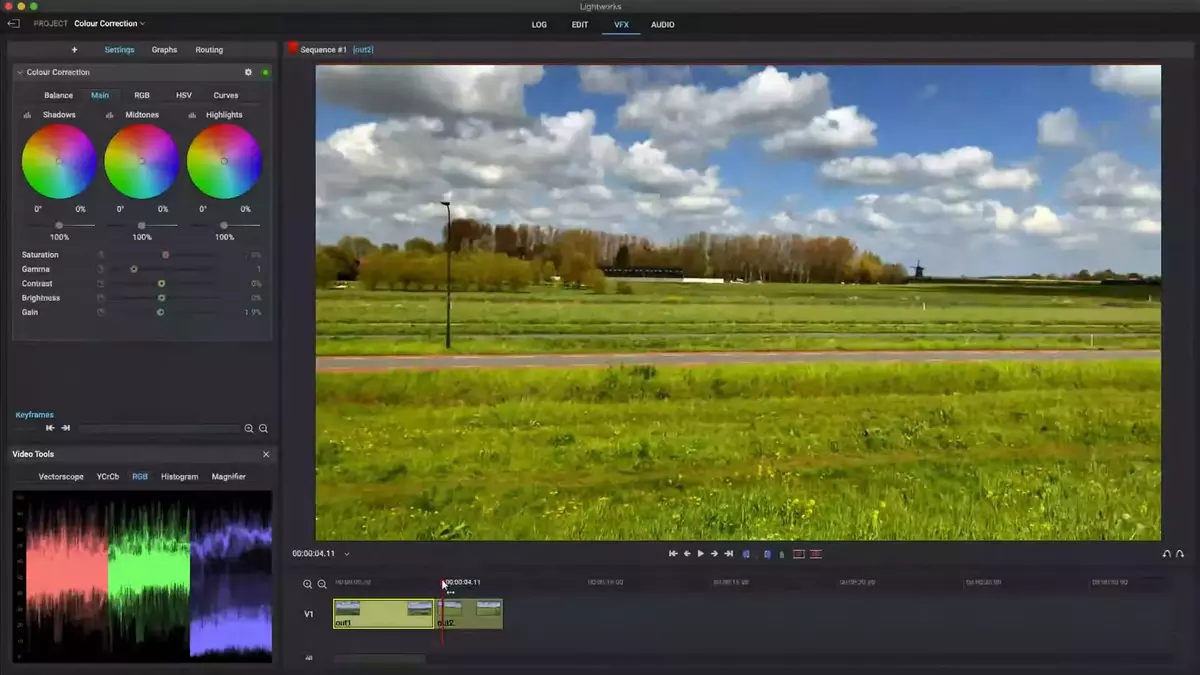 If you are looking for a video editor for color grading that will produce Hollywood-like footage, Lightworks Pro is your go-to software.
It is best for professional video editing but it also has color tools that range from basic to advanced.
The key features of Lightworks Pro are HD, 4K and 8K support, instant auto saving of drafts, background processing and custom metadata.
One of the main uses of Lightworks Pro is color correction and color grading. It has easily adjustable gamma brightness and gain, RGB graphs and sliders for contrast, highlight color wheels, mid-tone, shadow and HSL color wheels.
You will also find LUT templates and filters which you can select or upload on your own.
Lightworks Pro now has the new Quick LUTs feature which enables editors to easily apply pre-made LUTs to the edited videos.
Compared to other video editors for color grading, Lightworks Pro is very expensive and it's all worth it because of the amazing features it has.
Aside from color tools it also provides a wide range of very useful video editing tools.
However, Lightworks has a free version that you can try before breaking the bank trying to get the premium version.
Pros
Has advanced color tools.
Supports Windows, macOS, and Linux.
Provides users with real time effects with 4K editing.
Allows keyboard shortcuts.
Users can access copyright-free images, audio, and videos.
Has 32-bit GPU precision and a histogram tool.
Easy to share videos on social media platforms.
Cons
Does not have a video stabilization feature.
The Premium version is very costly.
Does not support 3D video editing.
Does not have split or merge features.
How Do I Add Color Grading to a Video?
Color grading completely transforms the look of a video and the manner in which a video editor color grades depends on aesthetics and is optional. Here are 5 tips on how to add color grading to a video.
PS: We have covered this topic more in-depth. Please check how to color grade in Premiere Pro if you are an Adobe person.
Normalize the video clips
Perform a video color correction
Color grade your video
Perform a final color adjustment
Consider skin tones and vectorscopes
Normalize The Video Clips
Normalizing your raw footage entails fixing saturation and contrast manually or using a technical LUT. This will make your workflow smoother.
Perform a Video Color Correction
After normalizing the videos, color-correct the videos and make them as 'correct' as possible. Ensure that the exposure is great, the white balance is accurate and the contrast is properly done.
Color correction is an important step because it will determine the ease of color grading and how well the outcome will be.
Color Grade Your Video
After doing color correction, perform color grading to the video. You can do this either manually or using a look-up-table (LUT).
Manual grading provides the best results but you will take a lot of time while using a creative LUT will ensure you are consistent and save on time.
Remember, you obtain the best results after performing a proper color correction.
Perform a Final Color Adjustment
Like all automatic editing methods, LUT will not provide perfect results. Ensure you counter-check and correct any color problems in your footage.
Consider Skin Tones and Vectorscopes
There are various challenges that come with color grading and you can never trust what you see on your screen. This is because of ambient lighting and lack of monitor calibration.
To ensure that your color corrections are consistent and accurate, use video editing programs with color correction features like Da Vinci Resolve 18, Final Cut Pro and Adobe Premiere Pro.
These software have a panel named scopes which provides you information about your color graded video.
A vectorscope will show you the color tones in your video and their saturations. Moreover, you can trust vectorscopes because they read the digital signal and are not affected by anything that might blind your perception.
Do You Color-Grade Before or After Editing a Video?
You can do what works best for you. Before or after editing. However, color grading is best done after editing the video and is the final editing process.
For instance, LOG footage or the neutral desaturated footage shot by most professional cameras need color grading after all the other editing processes to achieve the perfect cinematic look.
Is Premiere Pro good for color grading?
Yes. Adobe Premiere Pro provides video editors with both high-quality color correction and color grading.
Moreover, the color grading interface is not meant for experienced video editors but also for beginners alike.
The color tools on Premiere Pro are available on the Lumetri Color workspace. The tools enable video editors to make color, light, and contrast adjustments.
Editing and color grading in Premiere Pro work concurrently so you can easily alternate between tasks without the need to launch another grading tool.
Intuitive sliders and controls of Adobe Premiere Pro also enable you to apply simple or complex color grading on Lumetri.
Editors can also fine-tune grades and adjust cuts using color correction tools like color wheels and curves.
Can You Color Grade on Lightroom?
Yes. To color grade on Lightroom, you need to have a color scheme you want to achieve at the end of the process.
Lightroom has a color grading panel that enables video editors to separate midtones from highlights and shadows using a three-wheel system.
It also has a blending slider and a global luminance wheel which ensures you have high-quality color grades.
What is the Fastest Way to Color Grade in Premiere Pro?
Adobe Premiere Pro uses Lumetri Color for color grading and this means you must be acquainted with the interface.
Lumetri Color is located at the top of the interface and it contains more features that help video editors change the way color looks on selected clips.
Lumetri Color has basic correction features like saturation, tone, and white balance. Moreover, you can also import LUT to use during the color grading process.
Creative curves, color wheels & matches, HSL secondary, vignette, and Lumetri scopes are all in Lumetri Color and they enable you to edit your videos on Premiere Pro fast, while still maintaining the professional cinematic look.
Can You Color Grade on Android?
Yes. Using an android camera to shoot videos comes with various challenges which distort the quality of the clip.
If your video has color problems do not worry because there are plenty of color grading and correction software that will transform your footage.