Do you know the most popular tablet or laptop used across the world? You know the answer! Google Chromebook.
With the advent of social media and the rise of content creation in video-sharing platforms, more people are using Google Chromebooks to create video content.

Premiere Pro
---

Filmora
---

PowerDirector
---
Whether you are a content creator on YouTube, TikTok, or other video sharing platforms, you need a video editor that can create vertical videos as well as wide aspect ratios.
The video editor needs to be compatible with Chromebook OS to give you the best results. But what is the best video editing software for Chromebook OS?
WeVideo - Overall Best Video Editor for Chromebook OS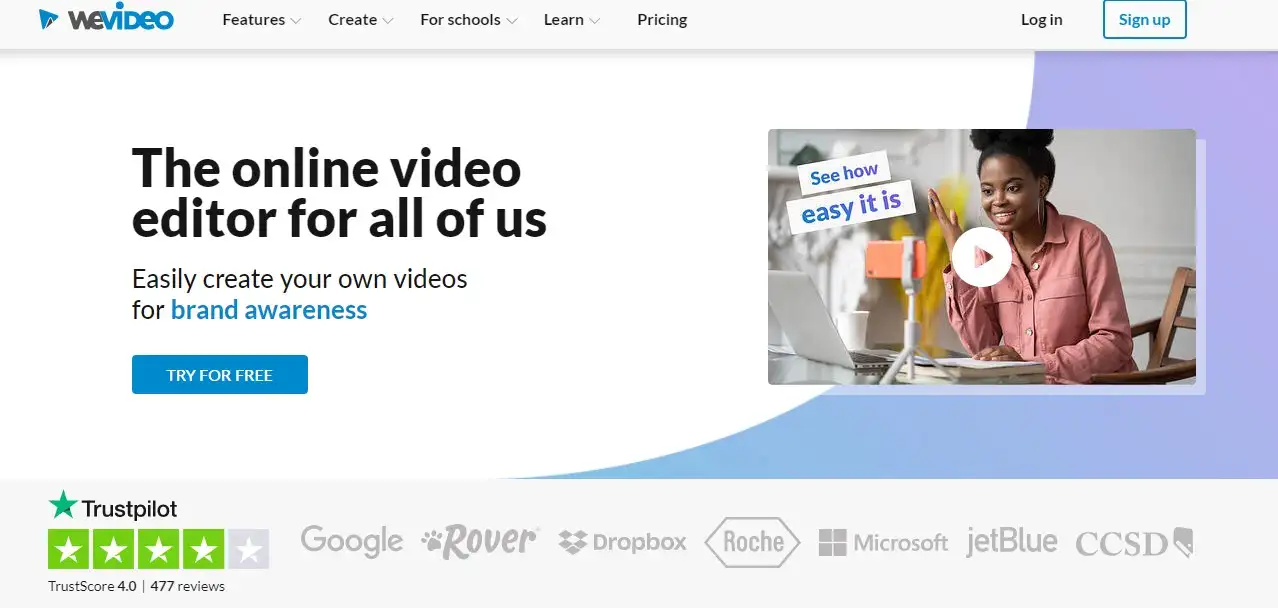 This is a popular web-based video editor with an official app in Chrome Web Store and it's our best video editor for Chromebook. Here's why.
To begin with, video editing can be a daunting task for beginners. You do not need any video editing experience to edit on WeVideo. The wide range of templates helps you edit any video in minutes.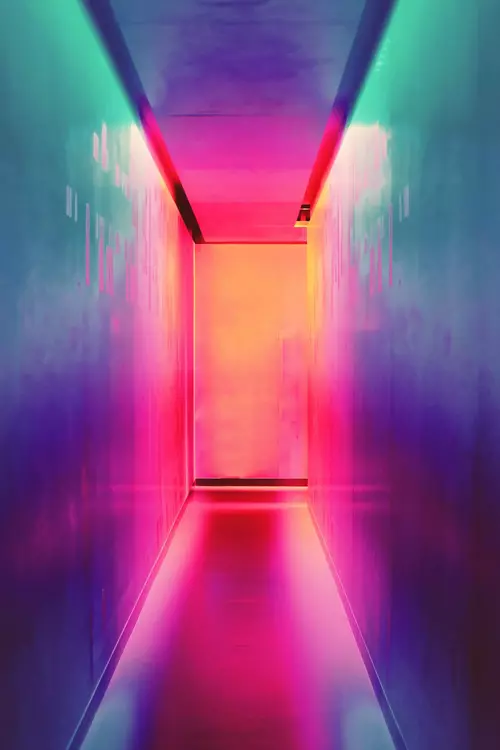 WeVideo makes the task so simple that even if you are totally new to video editing, you will not find any challenges when using it.
WeVideo has a range of sound effects in their audio library, video effects, and transitions, without paying a penny. Moreover, the audio and video library is commercially licensed and stock free.
Aside from that, it also supports slow-motion, voice-over recording, transitions, and custom texts.
However, with the free version comes a watermark that will be in all your edited videos. If you are a professional video editor you must upgrade to the paid version to get all the advanced tools and features of WeVideo.
You can also add a green screen and the upload time is fast.
WeVideo also has cloud-based flexibility that provides video editors with unlimited storage and access to their videos anytime anywhere.
Pros
Access to edited videos from any device.
Has a user-friendly interface.
Cloud-based nature allows editors to collaborate and edit the same video.
The paid version is cheap.
Allows 4K videos during exporting.
Cons
Storage space is limited to 10GB and 5 minutes of published video in the free version.
The free version only allows 480p resolution videos.
Free version videos are all watermarked.
PowerDirector - Best Video Editor for Chromebooks Supporting Android Apps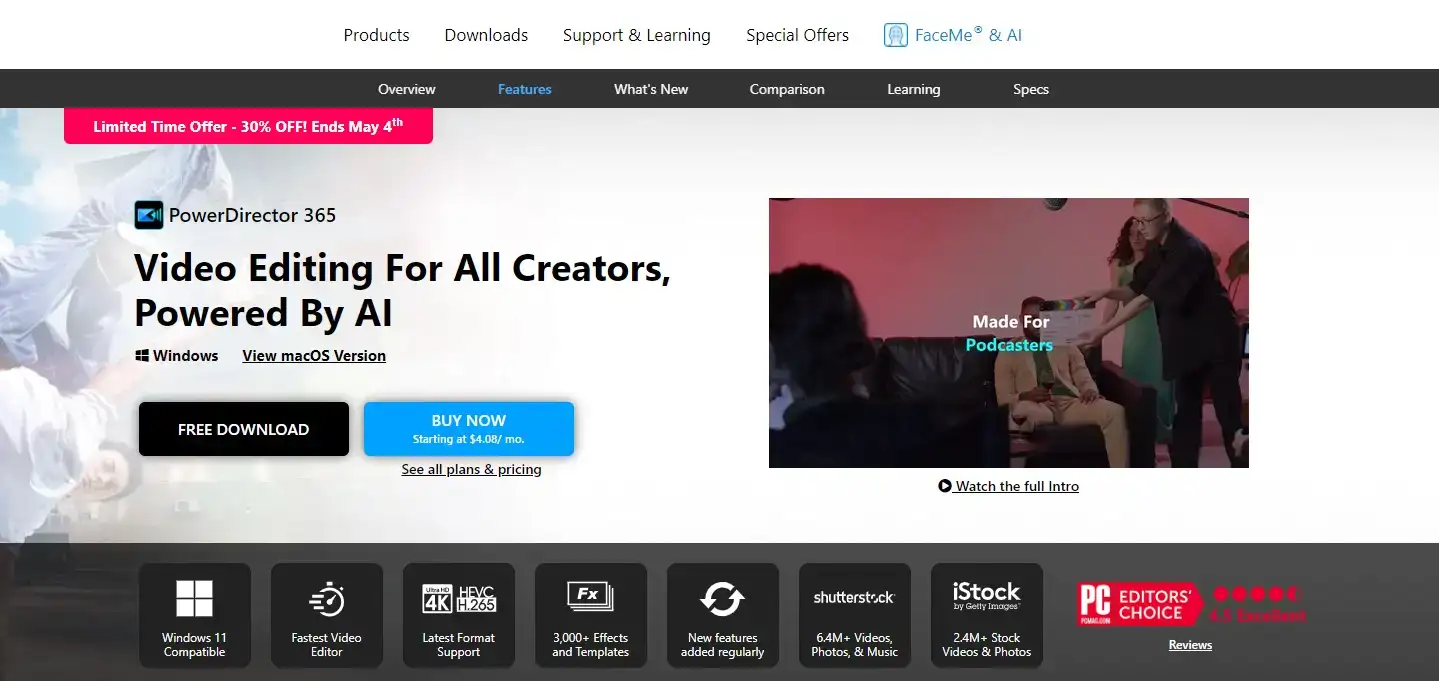 Does your Chromebook allow installation of Google play store and run android apps? You need to download PowerDirector.
Despite not having most features like the desktop app, the android version of PowerDirector has enough functionality for video editors.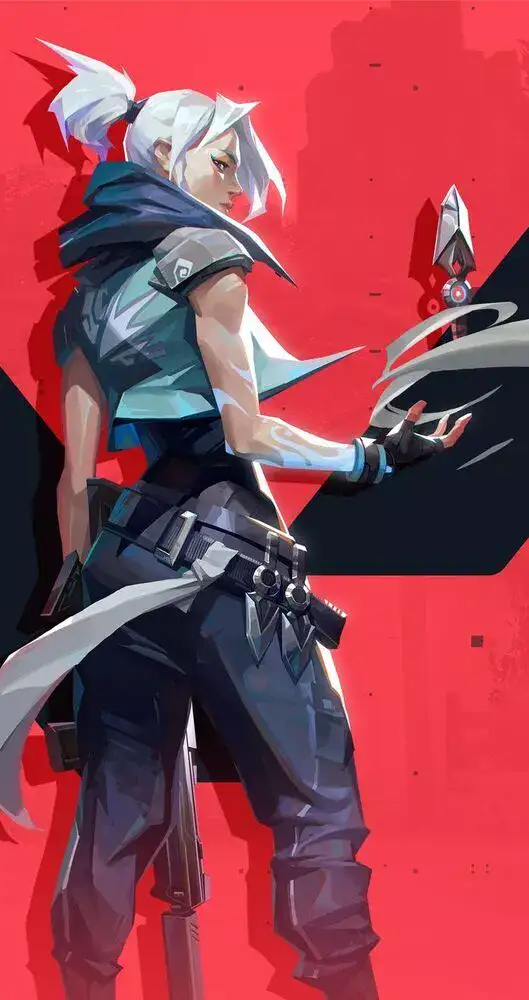 The interface is user-friendly and enables both beginners and professionals to create high-quality videos hence you do not need any prior video editing experience.
It has one tap and simple drag and drops features that allow editors to cut videos together and add motion title graphics.
Featuring a timeline editor, you can insert sound and voiceovers, create slow-motion sequences and add effects. It also has the usual editing tools like blue/green screen, transparencies, and fading.
PowerDirector allows users to format videos for social media and it supports 4K quality.
If you choose PowerDirector for video editing on your Chromebook, you get access to a vast library of copyright-free videos, pictures, and music courtesy of Shutterstock.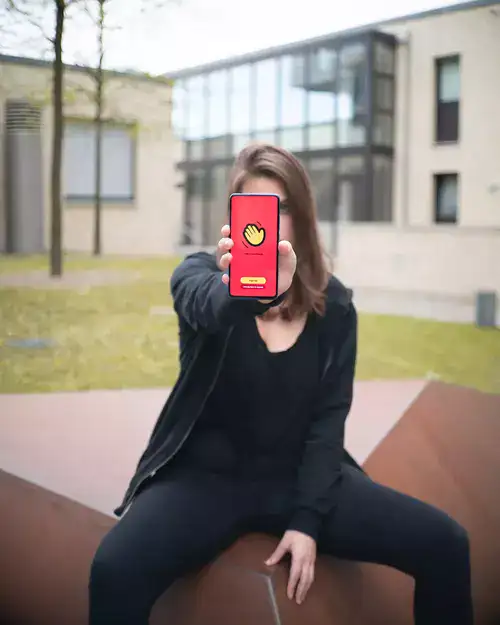 PowerDirector has a free version but to unlock advanced tools you need to pay for the premium version and with it, you can transform your videos fast like a pro.
Pros
Allows editing and exporting of videos in 4K resolution.
You can use drag and drop features to apply jaw-dropping effects.
Video editors can create double exposure effects from blending modes and video overlays.
Has PiP overlays that allow users to create picture and video collages.
Has a video stabilizer to fix shaky clip footage.
Upload edited videos straight to social media platforms
Has 360-degree footage tools.
Cons
Watermark appears at the beginning of videos for about 5 seconds.
Does not support 2K/4K resolution H.264 video files and audio track panning.
YouTube Studio - No Extension or App Installation Needed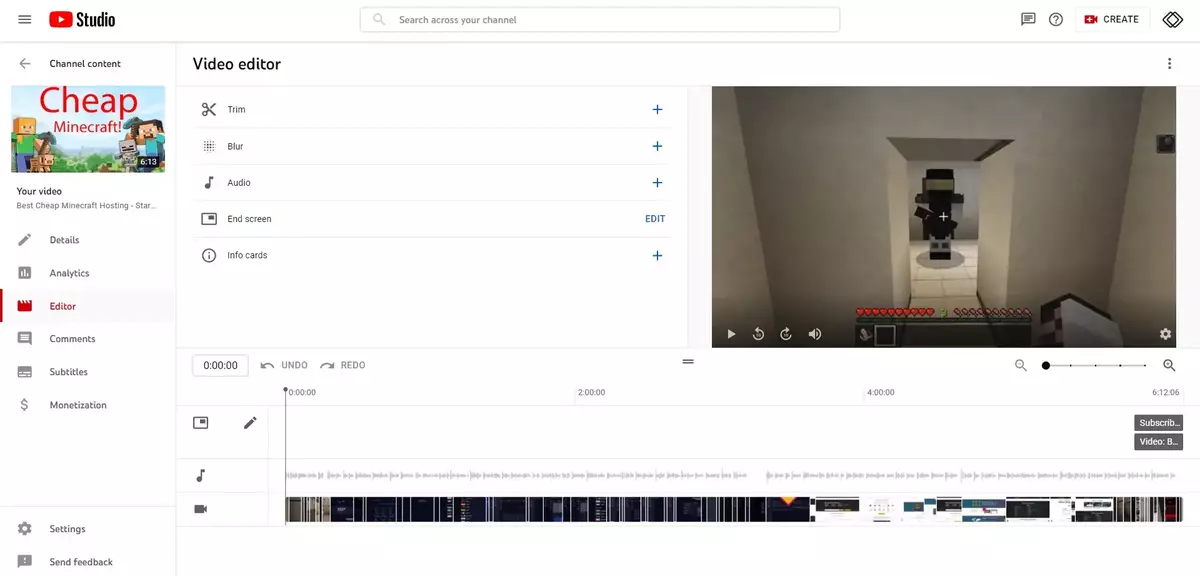 YouTube Studio is often overlooked yet it is a great video editor for content creators.
If you have a YouTube channel and you are under a tight budget, YouTube Studio is one of the best basic tools you can use.
Also, If you are new to YouTube video content creation and video editing in general, you can use this tool for basic editing.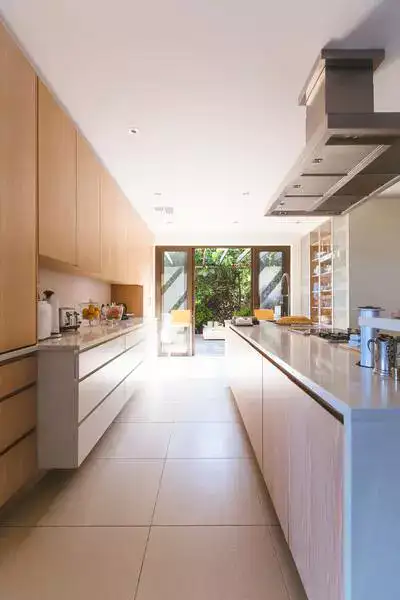 It allows you to edit your videos without installing any apps or extensions. Some of the features of YouTube Studio include video trimming, cutting, blurring out faces, names, and any other identifying information on the video.
Previously, YouTube Studio had advanced features like transitions, lighting, music, texts, and filters. However, Google removed these features.
To use YouTube studio, you need a Gmail account and you are good to go.
Pros
Allows editing of old videos without affecting ranking, comments, and views.
You can create numerous versions of one video without leaving YouTube.
Has an easy-to-use interface.
Found on the YouTube platform hence it is free.
You can reuse and remix video clips.
Allows users to combine multiple videos to create one video.
Cons
Only has basic video editing features.
Does not allow users to overlay graphics and texts.
Kapwing - Best Full-Featured Chromebook Video Editor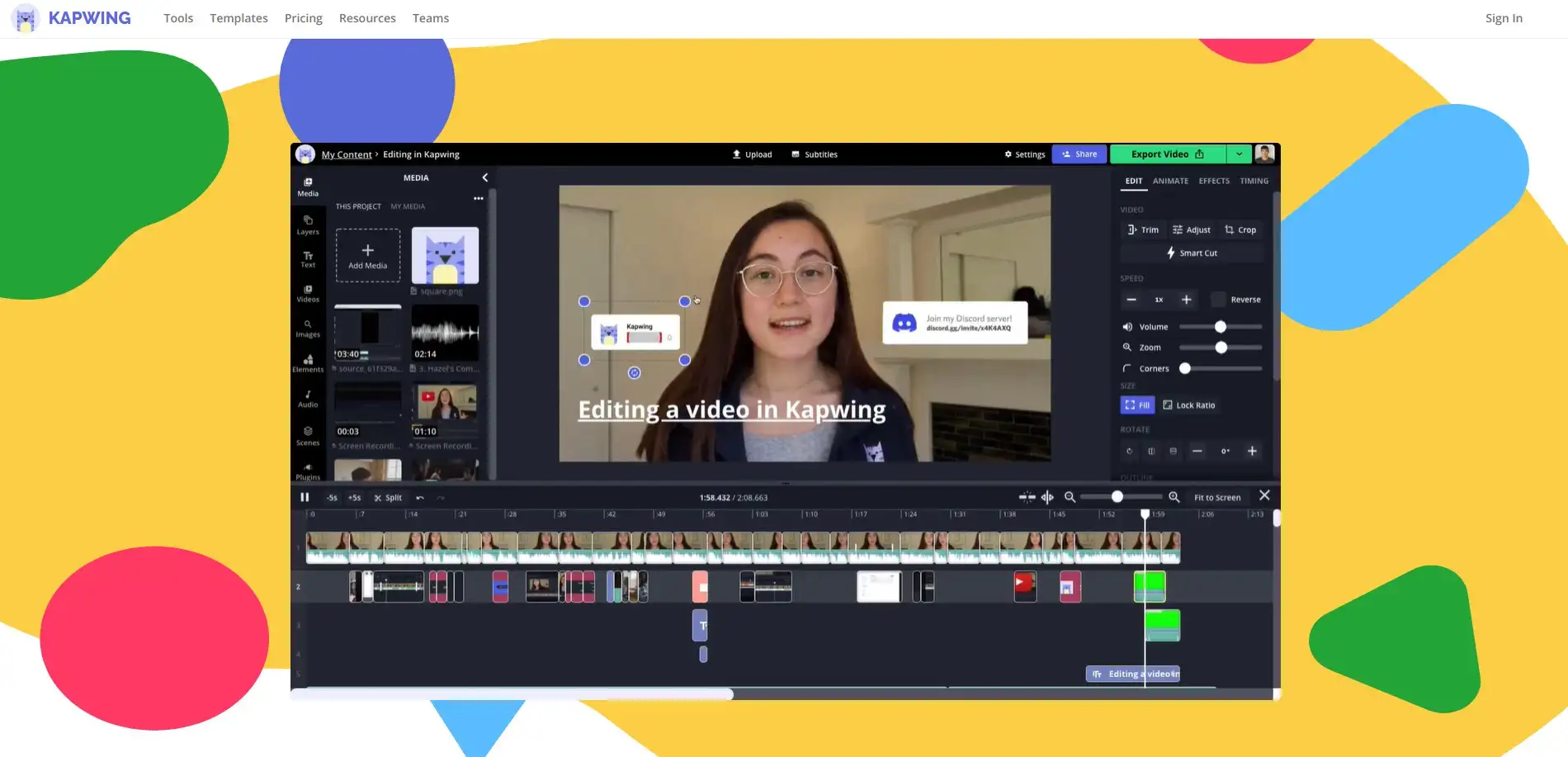 Like WeVideo, video editors can only use Kapwing via the web browser and it was designed mainly to be used by YouTube creators, musicians, game streamers, and casual creatives.
If you are also a business owner who needs a simple way to produce marketable social content using your Chromebook, Kapwing is a great choice.
Video editors can use free templates on Kapwing and copyright-free images and videos.
Some of the unique features of Kapwing are video trimming, removing backgrounds, video resizing, adding audio, adding subtitles, combining videos and adding text.
Moreover, users can also customize their videos to various output ratios like 5:4, 4:5, 16:9, 9:16, and 1:1.
If you have a Chromebook and you need to make social media videos, we couldn't emphasize more why you should choose Kapwing.
Pros
Has a free version.
The Premium version is affordable.
Has image to video conversion.
Users can add music to videos from Mp3 downloads.
Cons
Uploads are limited to only 80MB.
The free version has a watermark on all edited videos.
GIFs cannot be subtitled using Kapwing.
Their connection usually cuts out and your drafts 'disappear.'
Customer support is unreliable.
Adobe Premiere Rush - Best Video Editor With Advanced Free Features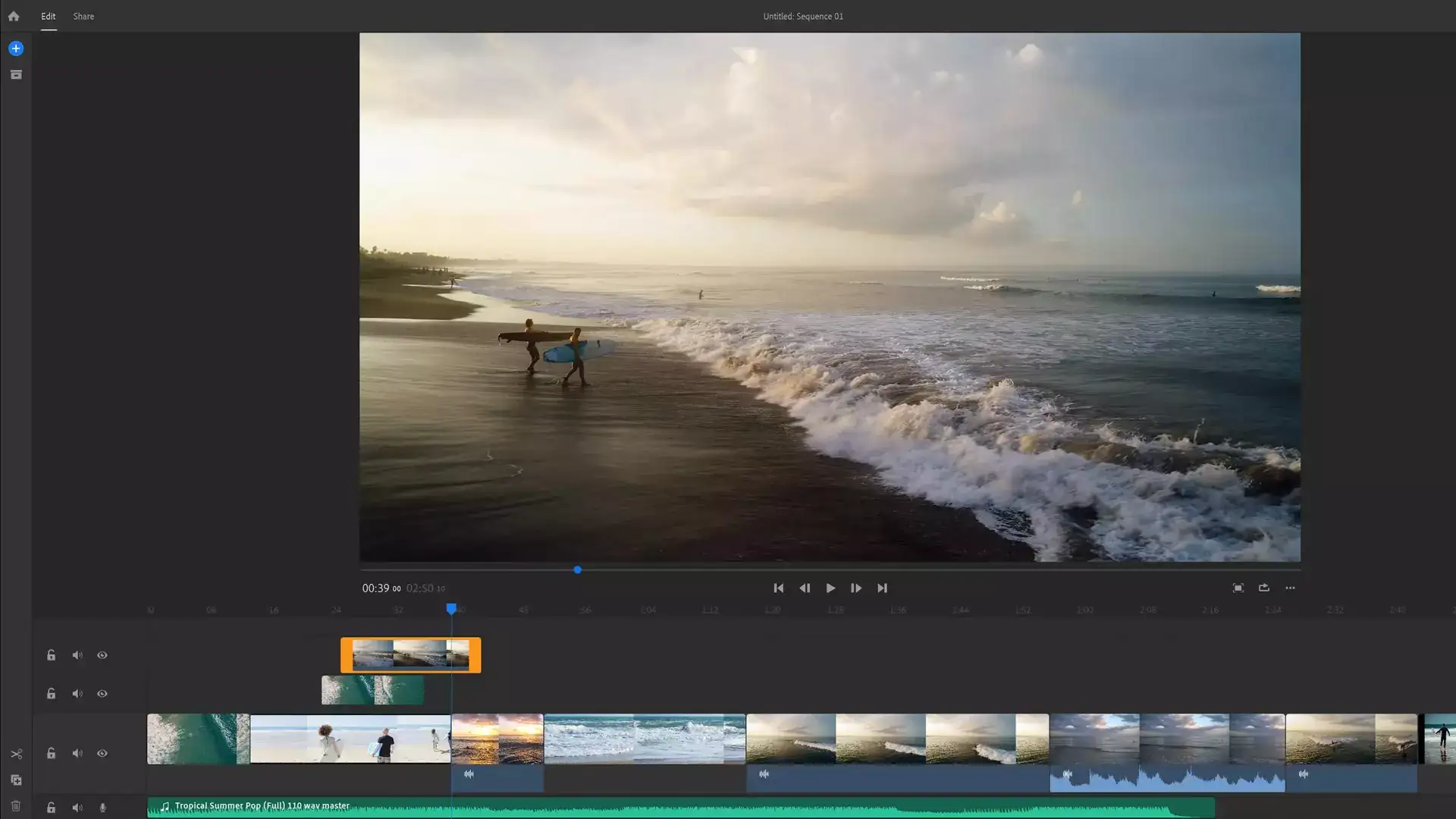 Are you looking for a video editor for your Chromebook which is trusted by most professional video editors? Your search ends here.
The features of Adobe Premiere Rush are among the best in the industry and what's better is that most are free.
The app has a timeline interface that allows you to not only arrange videos but also photos and audio. Video editors will enjoy mirroring, flipping, cropping, and trimming.
You can also create zoom and pan effects all without paying a penny. However, Adobe Premiere Rush also has a premium version with its own set of great features.
Nevertheless, it still tops the list for the best video editor for Chromebook with advanced free features.
Pros
Has an easy-to-use interface.
Beginners are shown how to edit.
Exporting video files is seamless.
Edited videos can be exported and shared on various social media platforms.
Can synchronize your drafts between your desktop and mobile.
Cons
The Premium version is costly.
It is slow when rendering edited videos.
Can only support three transitions.
Format for output files is not specified.
Limited editing tools in the free version.
The app does not come with storyboard templates.
Clipchamp - Best Video Editor for Multi-Layer Video Editing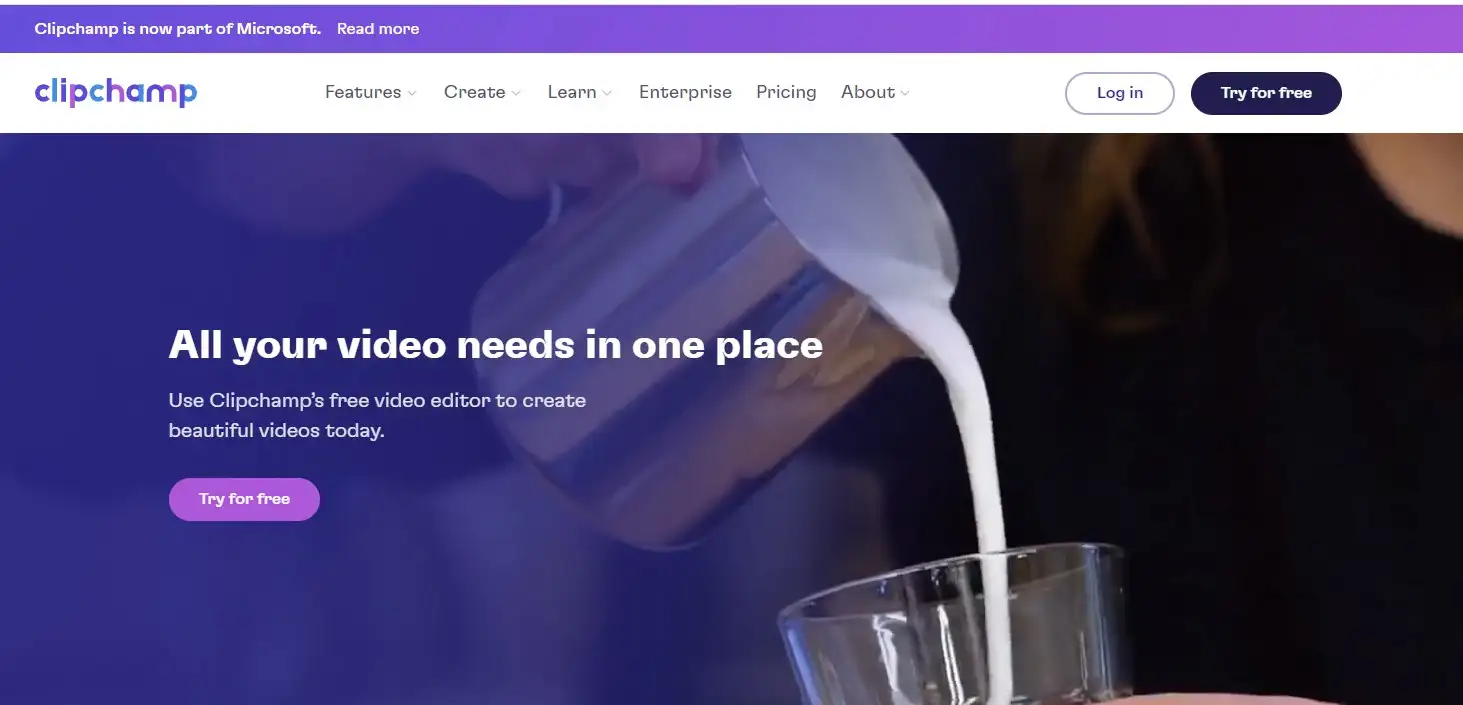 This is a video editor with a timeline that allows users to explore multi-layer videos. Not only does Clipchamp have ready-to-use templates it also has a stock-free library with numerous videos, audio, and images.
Moreover, video editors can enjoy fast and flexible video editing. The multi-layer video feature allows users to easily create a PiP-style video.
With Clipchamp, you can use your screen and webcam concurrently and upload videos either from the desktop or an online source.
It also has a free version with relatively great features that will suit video editors using Chromebook OS.
Pros
Works with cloud storage supporters like Dropbox and one drive.
Compatible with stock content and giphy libraries.
Has an easy-to-use interface.
Has a text-to-speech tool that generates subtitles automatically.
Cons
The free version has a watermark on edited videos.
The free version is limited to the video quality of 480p resolution.
Can You Use a Chromebook for Video Editing?
Yes, but to some extent. Video editing requires devices with high specs and an efficient processor.
Chromebooks are the best devices for basic editing tasks and light browsing. However, they lack the processing power to edit HD videos.
Chromebook OS is mainly for providing its users with the best browsing experience.
If you are after editing videos to make them cinematic or create long-form videos, Chromebook is not the best device.
Professional cameras shoot high-resolution images which need a high-tech computer to edit. Any full HD, compositing, and VFX will crash your Chromebook.
For this reason, there are web-based interfaces that allow you to edit videos on Chromebook and one of them is WeVideo.
One major con with using a web-based interface is that uploading videos may be a bit slower.
If you want to professionally edit your clips, consider the specs of the device before choosing a video editing software that will work for you.
Kdenlive - Best Video Editing App for Chromebook for Free
Chromebooks have low processing power and despite this, their users are likely to edit a few videos.
To edit videos on Chromebook, you can install software that will assist you in editing and enhancing your clips. We couldn't think of a better one other than Kdenlive.
It is an amazing open-source video editor with all the video editing features that you need to make your clips professional and high quality - up to 1080p.
However, Kdenlive is not available on the Play Store and to get it on your Chromebook you have to download Linux Installer.
Linux is available on ChromeOS by the name Crostini. To install Kdenlive, go to settings then enable Linux (beta).
Moreover, you may be required to enable GPU acceleration in order to use Kdenlive. Do this by typing chrome://flags/#crostini-gpu-support on your chrome browser.
After this, restart your device. After you enable GPU acceleration and Linux (beta), begin Kdenlive installation with a "sudo apt install kdenlive" command.
How Do I Edit Videos on My Chromebook?
The best video editor for Chromebooks is WeVideo and if you are new to video editing you do not need any prior experience or fancy equipment to edit using WeVideo.
Make professional videos using WeVideo on your Chromebook by following these easy steps.
Log in to WeVideo and create a new.
Choose your video and a format.
Give your edited video a name - you can always change it later.
Choose a template you desire depending on the theme of your video.
Upload your media or search in the WeVideo stock library.
Drag your videos or images to the Video 1 track.
Add a transition or text if you want.
Select your desired audio and drag it to the audio track.
Make any other edits as you please then preview your edited clip.
All done? Click finish then export, download, and share your edited video to social media platforms.
Can I use iMovie on My Chromebook?
No. Developed by Apple, iMovie is an incredible video editing tool that enables you to create cinema-quality videos. However, iMovie can only be used by Apple users only.
Despite this, there are other iMovie alternatives for Chromebook like Kdenlive, WeVideo, Kapwing, Clipchamp, and Magisto.
Some of these tools are free but if you want advanced and professional video editing, pay for their premium versions.
Chromebooks are a simpler version of the usual laptops we know. Their ChromeOS is Linux-based and only allows minimal downloads to the device.
If you are a video editor with a Chromebook, there is still some software that will work well for you on this device.
We hope you have benefitted from this read and it will escalate your editing journey to a new and better level.