If you are looking to record and publish Valorant videos on YouTube for fun, or even as a side job, you'll need a video editor that can record, allow rich editing with plenty of transitions, and render quickly. In this roundup, we are going to look at the best Valorant video editors I've found on the market. If you're looking for a video editor for Valorant, this is the list for you. If you're also looking for Minecraft video editors, we have published a separate research for that, be sure to also check that out.

Premiere Pro
---

Filmora
---

PowerDirector
---
1. Adobe Premiere Pro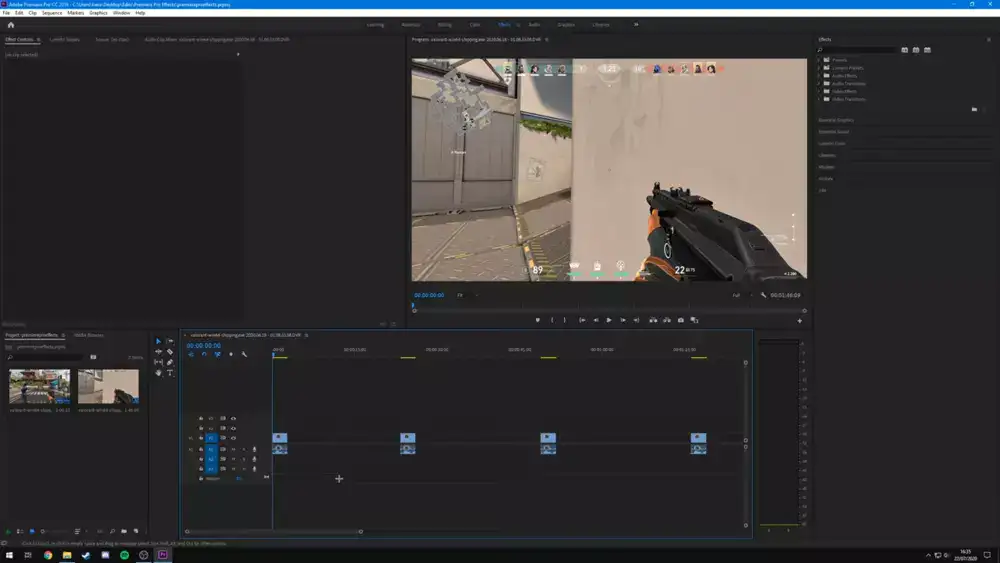 Adobe Premiere Pro is a hardcore video editing tool that you can use to edit Valorant gameplay and other gameplays. The tool comes loaded with 4K, 8K, and 360-degree VR video editing capabilities and hardware decoding for NVIDIA and AMD GPUs. It also supports the Rec2100 PQ color and allows you to edit particular scenes.
You can use Adobe to add voice-overs, subs, trim videos, speed up or slow down gameplay, add graphic effects and filters, change colors, and do many more things.
Adobe requires some skill and experience before you can master the tool. You may need some learning to perform expert video editing tasks. Hence, you must try the 30-days free trial period before buying Adobe's subscription, as beginners may not be able to work with the tool easily.
Adobe lets you add, split and format captions. The latest update also offers automatic caption generating. This is a great tool for editing Valorant and other gameplays. You can export your edited videos quickly, and Adobe supports a large number of video formats ensuring that you never feel limited while working with this tool.
You also get access to Adobe's Stock assets, including video footage, music tracks, animated templates, and many more features. Its AI features let you match colors easily. Moreover, you can convert horizontal videos to vertical videos for social media streaming. It allows users to copy-paste audio effects from one clip to another without separately adding each effect.
Adobe doesn't limit users by putting caps on multi-angle videos. You can enjoy quick playbacks without having to render the edited video. Moreover, it offers the shortest rendering times compared to other tools used to edit Valorant playbacks.
Please note that this is a heavy-duty tool, and it will require powerful PCs to let it work without any hindrances.
2. Wondershare Filmora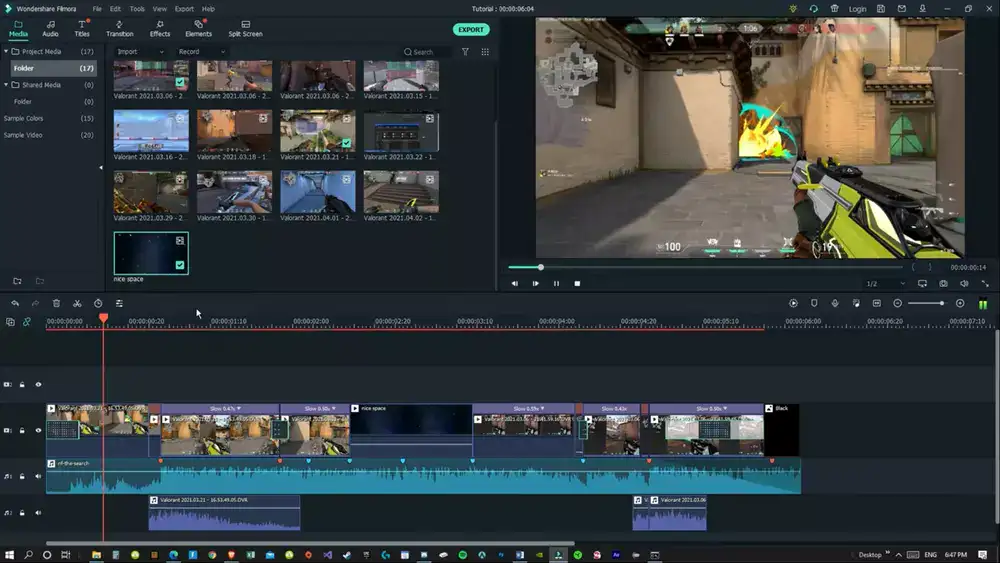 Another powerful yet easy-to-use tool is WonderShare Filmora. The software has some great features and tools that you can use to edit high-quality gameplays and surprise your viewers with something new every time.
I like Filmora because it offers over 100 free transitions, a wide range of effects, filters, picture-in-picture effects, a green screen feature, trimming up videos, speeding up and slowing down videos, and changing the aspect ratio of the videos with just one click.
Filmora has almost everything a video editor can think of. The tool lets you fine-tune your videos, so your viewers enjoy streaming and sharing them. Filmora's keyframing, motion tracking, and audio ducking tools are great for professional-level video edits. You have the freedom to use built-in templates-based overlays, animated elements, and transitions.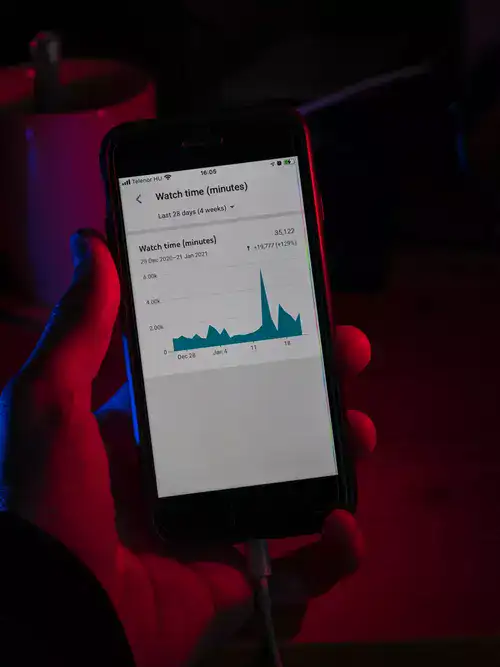 Filmora is a great tool, but expert gamers and editors may feel a bit limited while working on this tool. This is where Adobe takes the lead. It satisfied expert-level video editors by offering unlimited control and flexibility while editing the videos.
Filmora is a paid tool, but you can try it out using a 7-days free trial period with certain limitations and a watermark on all exported projects.
Filmora's interface is easy, and almost all the options are available with one click. You don't have to wander here and there to search for something as you will get used to the tool in a couple of days. Filmora also offers one of the largest online guide and tutorial libraries for real-time learning.
It stands out for its pocket-friendly plans and a cheap lifetime subscription option. However, you may feel limited while working on this tool after some time, so it is better not to buy the lifetime subscription model.
3. Camtasia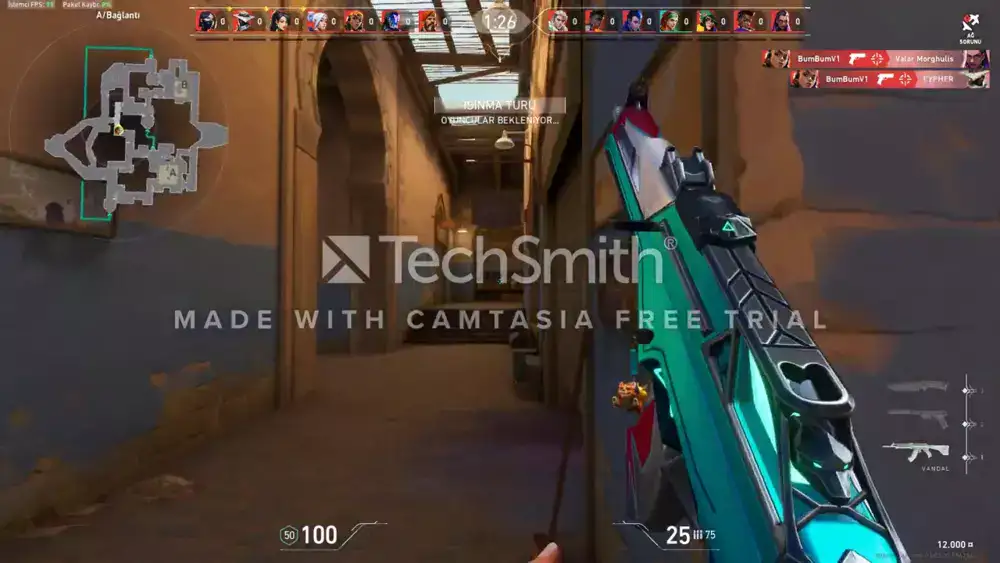 Camtasia is yet another quality tool that you can use to edit gaming videos. It is a complete gaming video editing solution because it also offers screen recording. The tool supports up to 4K videos. You can record the gameplay and edit and export it to other applications using only one tool. This will make life easy for gamers who stream their gameplays.
Camtasia is a pricey tool, but it offers a large variety of tools and features that you can use to stand out your edited videos. You can impart motion graphics, captions, callouts, transitions, and many other features for your edits.
Another thing I like about this tool is that it offers a drag and drop offer feature for adding, removing, trimming, or moving audio/video sections of your files. The tool also provides a big library of royalty-free assets. You can also use cursor and audio effects, pre-made animations, and themes for branding consistency. The tool also gives you the freedom to upload your videos directly to YouTube and other platforms.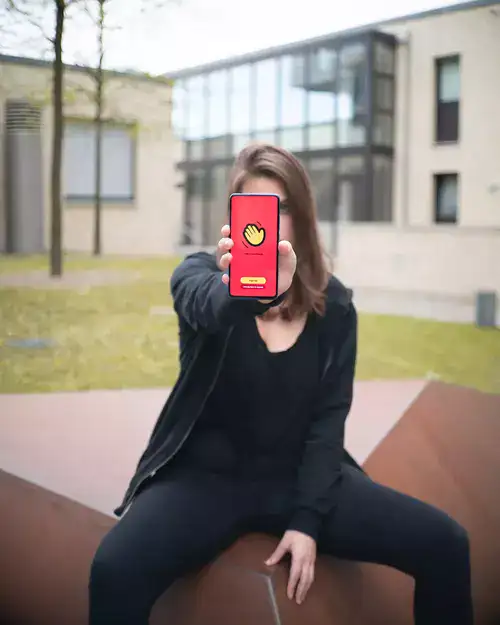 I like Camtasia because it offers more than 4-+ templates for various projects and advanced features like Green Screen and audio control features like noise reduction, pitch adjustment, and equalizer.
Please note that the tool doesn't come with a free trial version. You'll have to buy a subscription that has a 30-days money-back guarantee. This doesn't go down with many users, and they prefer using Adobe or Filmora.
4. Movavi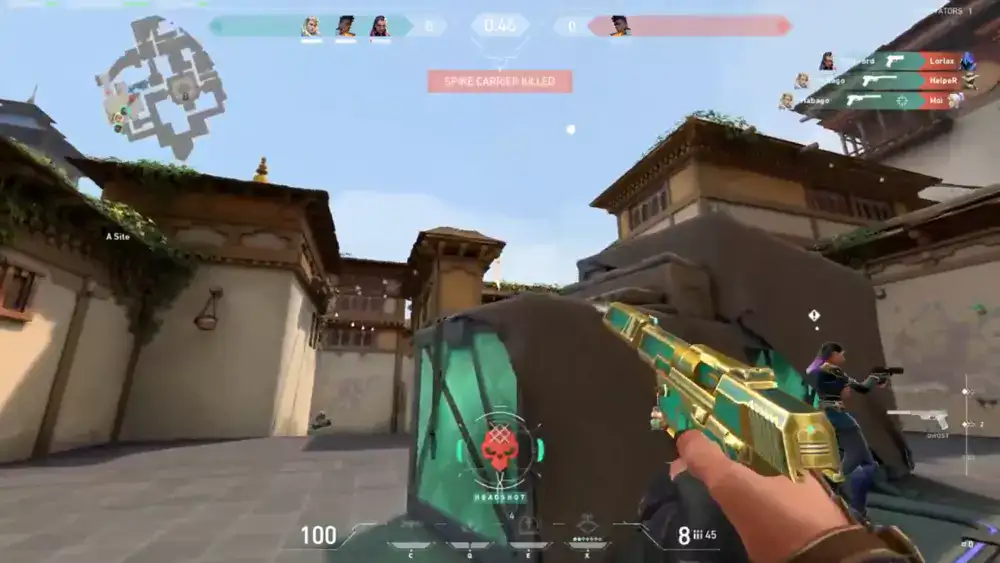 Movavi is another reasonable editing tool that Valorant players can use to edit their gameplays. The biggest advantage of using Movavi is its simple and easy-to-understandable interphase. It makes high-level gameplay editing look simple as if you were just cropping a video. This is the reason I like this tool; beginners and novice editors can feel at home while using the tool.
The tool lets you add transitions, split and trim videos, speed up parts or entire videos, record voice-overs, and many more things.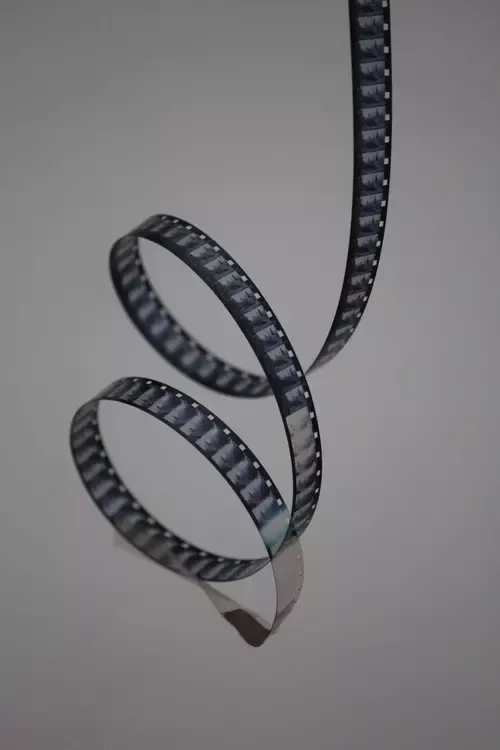 Movavi offers a free version, but it is limited. You will have to buy a plan to unlock the advanced features. After unlocking the tool, one of the features that you will get is the chroma keying functionality, allowing you to customize the video background.
You can add titles, filters, transitions, motion effects, captions, and a picture-in-picture mode for interacting with your viewers. On the downside, the video rendering is awful. It takes a lot of time to process videos, and things worsen if you use a slow PC.
How do I edit a video with Valorant?
Editing gaming videos is not that hard of a job when you consider the fact that all you do is basically record your screen, and play a good game and that's pretty much it. You could however make it a bit more captivating by adding background music, sound effects, and transitions if you have a lot of cuts in the video. If you are commentating on the gameplay, we'd recommend using Premiere Pro's automatic subtitle feature to keep your Valorant audience focused.
What do gamers use to edit videos?
Small or big with millions of subscribers, Premiere Pro is among the top used video editing tools among YouTube gamers.
How do I make Valorant clips smoother?
First step would be recording in a high resolution. If you have sufficient SSD space and a GPU that can handle the editing, I'd recommend 4K. If not, record in 1080P 60FPS so it'll look smooth. Next, apply fast but subtle transition effects on every jut.
How do you make a Valorant TikTok?
Since you cant record your gameplay for TikTok. Your best option is to use Premiere Pro's automatic resolution feature to regenerate the videos you made for YouTube and make them the correct resolution for TikTok, which is 1080×1920.
What does Dashie use to edit his videos?
Dashie is famous for recording and editing his videos himself. In a tweet asked by one of his fans in 2015 he said, he uses Final Cut Pro for editing and Elgato for screen recording. It might have changed in the past 8 years, but we don't have an up to date information.
@KrunallThakkar I use el gato for recording and Final Cut Pro for editing

— DashieXP (@DashieXP) February 24, 2015
How do you pan camera in Valorant?
You can use the free camera feature in Valorant for smoother screen recordings and gameplays. To activate it you must first bing the function to a key combination. To do that, go to Settings > Controls > Interface. In the menu, you'll see an option called "Toggle Free Camera". Turn it on and select the key that you'll use it to control the feature. Save and close the menu. When you are done,