If you are looking to purchase professional video editing software for your Windows computer but are confused about choosing the perfect one and value for money, you are in the right place to research. In this article, we'll discuss in-depth the best 10 video editing software for windows.
Before you decide to purchase an editing tool for pro use, please read this article very carefully.
Related: Best Video Editor for Chromebook
A good video editor can help you create professional promos for platforms like Facebook, Instagram, YouTube, TikTok, Twitch, and anywhere else you share product videos. A variety of free video editing apps are available to help you stand out from the crowd and edit videos like a pro in no time.
Best 5 Video Editing Software for Windows In 2023
In this article, we have listed such five best video editing software recommended by the most professional video editor. We have researched those tools very carefully and collected essential data so that anyone can justify and choose according to their needs. There is a short description for every tool, including their features, creative tools, pro designing tools, special effects, audio editing creativities, motion graphics, HD/4k/ 3D video quality capacity, etc.
Related: Best Video Editor for MAC
All the new features are described with their Pros and cons. A spec comparison table is provided with user ratings. However, here is the  list of the best 5 video editing software for windows in 2023:
CyberLink PowerDirector 365
Adobe Premiere Pro
Corel VideoStudio Ultimate
Movavi Video Editor Plus
DaVinci Resolve
Let's find out why those editors are top of the list?
CyberLink PowerDirector 365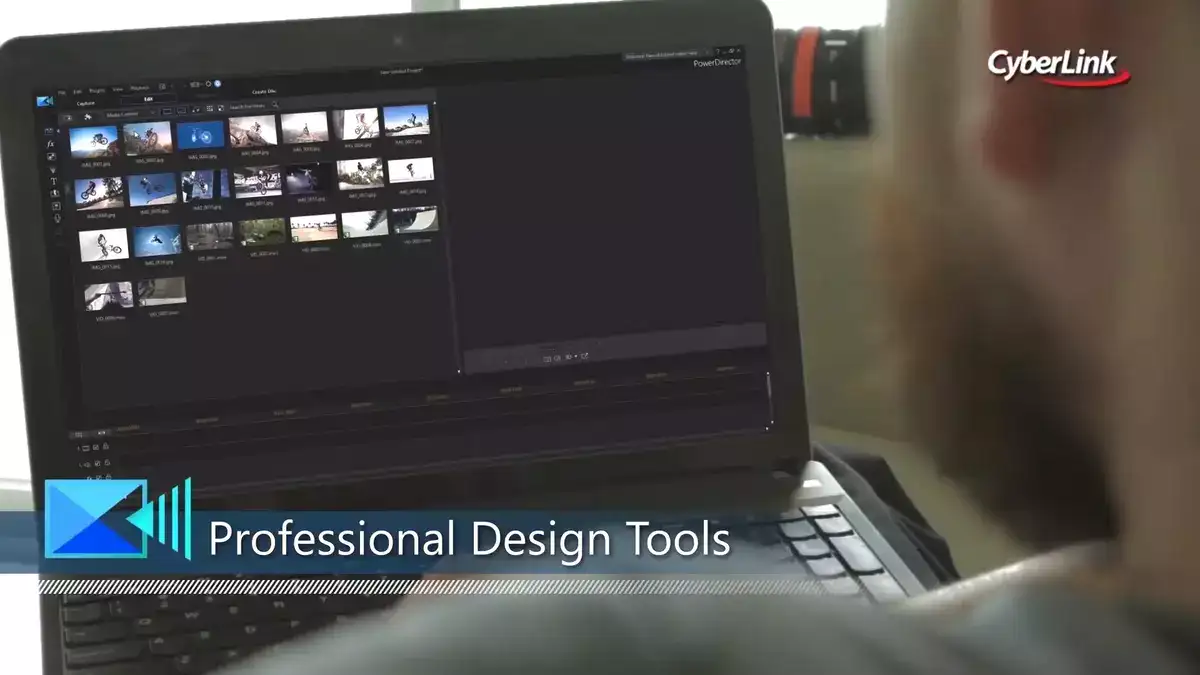 CyberLink's PowerDirector is a professional video editor, a buyer-friendly software for windows. The developer of this tool always updates their technologies and formats to support their customers better than other software companies. It is loaded with multi-functional features like digital movie creating ability, lots of effects, transitions, captions, and titles. The best part of this editing tool is that it is simpler and faster than others.
Related: Best Video Editor for Voiceover
PowerDirector 365 includes almost all standard video editing features, from the most basic to advanced, such as frame-by-frame motion tracking. It also contains tools for 360° VR photo and video editing, green screen background replacement, 1:1 square video editing for Instagram and Facebook, vertical video editing for smartphone footage, picture-in-picture design, theme design, distortion correction tools, and more.
Key Features/Pros or Cons:
What is the pricing of Cyberlink Power Director 365?

PowerDirector runs on Microsoft Windows 7,8.1,10, and11, with a 64-bit version is required. Two editions of subscription are available, the $99.99 Ultra and the $139.99 Ultimate. You can try the 30-day downloadable trial version.
Adobe Premiere Pro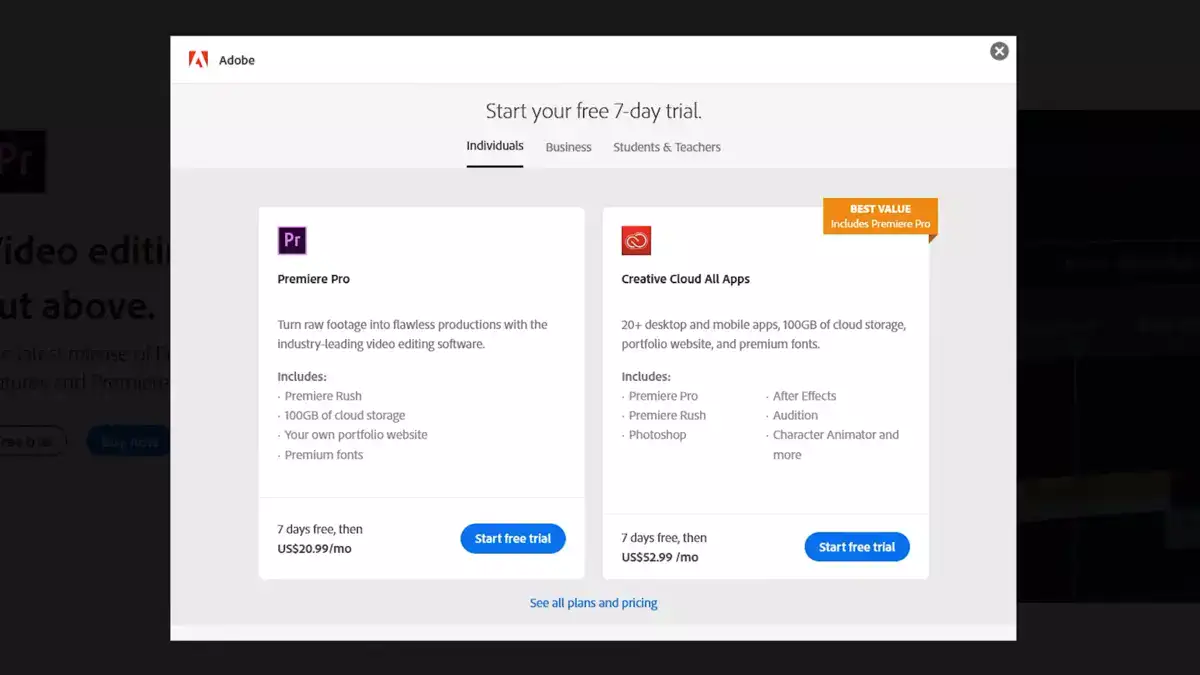 Its standard video editing software, unique editing tools, and powerful functionality have earned it an excellent reputation. With a large import-export capacity, it has improved. Adobe Premiere Pro comes with an auto-caption generator, frame integration, and other creative tools. Premiere Pro is a worthy video editor for professionals because of these features.
Related: Best Video Editor for Android
Adobe Premiere Pro is the industry's most popular video editing program for social media, television, and film. Adobe assists you in turning raw footage into polished films and videos. You can also create and edit new projects from any device using the Premiere Rush app. The revolutionary native 64-bit, GPU-accelerated Adobe Mercury Playback Engine in Adobe Premiere Pro CC for Windows PC provides breakthrough performance for video production, allowing you to work dramatically faster.
What is the pricing of Adobe Premiere Pro

Monthly subscription is $20.99, and the annual subscription of Premiere pro is $239.
Corel VideoStudio Ultimate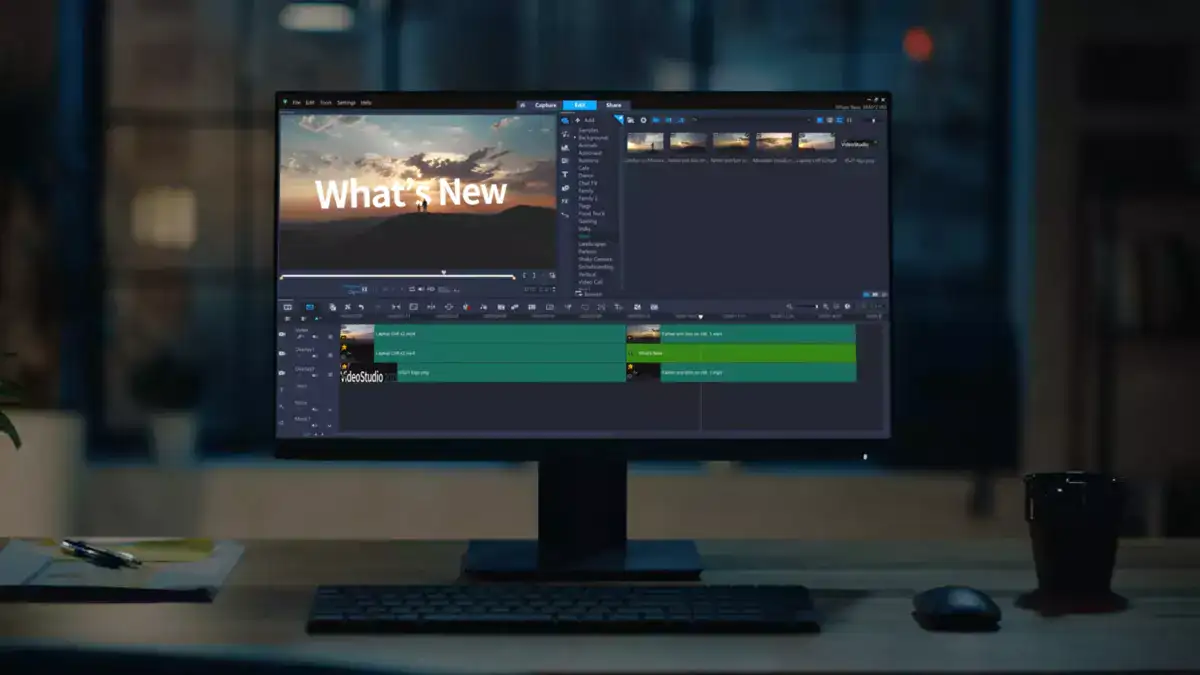 Use Corel VideoStudio Ultimate 2023 to put together your video footage and start creating spectacular videos with top-quality effects. The app has standard tools you would expect, including timelines, storyboards, picture-in-picture (PiP), sound editing, and many attractive new features in the latest release. Pinnacle Studio, which is geared toward video professionals, is also produced by Corel.
This software is designed for advanced consumers and social media creators. It includes face effects, AR stickers, face indexing,  video masking, multicamera, split-screen effects, GIF creation, and camera movement transitions. Speech-to-text captioning and improved audio waveform editing with easier tool access are audio features.
Key Features/Pros or Cons:
What is the pricing of Corel VideoStudio Ultimate?
Corel Video Studio comes in two packages: Pro ($79.99, or $59.99 if you upgrade from an older version) and Ultimate ($99.99, or $79.99 if you upgrade from an older version).
Movavi Video Editor Plus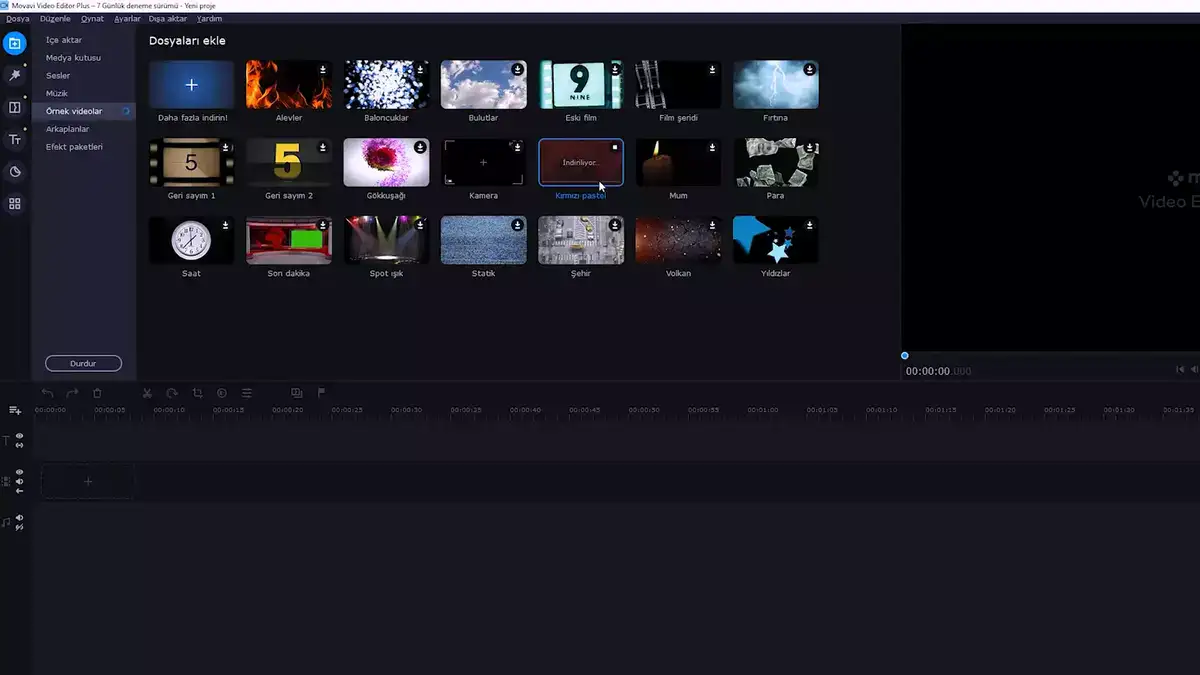 Use Video Editor Plus 2023 from Movavi to take a hands-on, creative approach to your personal video editing workflow. This intuitive software encourages users to experiment with different techniques thanks to its variety of special effects, ready-made intros, and transitions, among other features. A refined user interface builds on the expansions of the 2021 version—LUTs, audio sync, timeline blanks, and overlay track transitions to add more audio editing capabilities.
Picture-in-picture, built-in effects, video, and vertical filters make editing videos for Facebook, TikTok, YouTube, or Instagram a breeze. Fast file processing and rendering enable you to produce more content in less time. The software can be installed both on Windows and macOS without internet access.
Key Features/Pros or Cons:
What is the pricing of Movavi Video Editor Plus
Movavi Video Editor Plus costs $54.95 per year or $74.95 for a lifetime pass. Plans come with a 30-day money-back guarantee.
DaVinci Resolve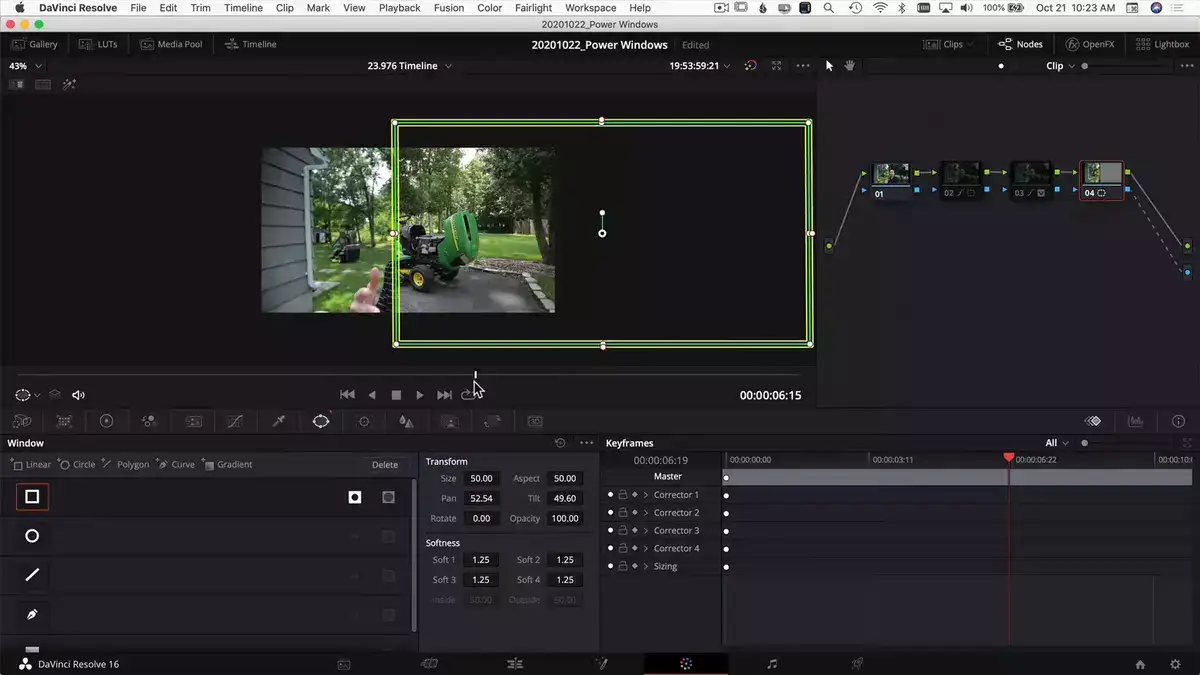 DaVinci Resolve is included with many innovative features and is very beneficial for professional video editing. It is innovative editing software that provides cutting-edge elements for the editors.
It has multi-functional audio editing options like fairlightFX, ResolveFX, and DaVinci Neural Engine. The audio workstation is valuable, with features like EQ and dynamics processing, a full mixer, ADR tools, and many plugins.
DaVinci could be an excellent choice for an interactive project with large team members. It has many extra features, including face recognition, warp stabilization, speed warp re-timing, color grading or balancing, etc.
Its features and capabilities make it suitable software for digital creators, especially when you want to make a good impression.
Key Features/Pros or Cons:
Comparing all the best editors for Windows

We have explained the 5 best editors for windows PC including their key features, pros, and cons so that you can get depth information about those video editing software. But still, that information can make you confused about selecting the best ones. Take a look at this table below; here, we have made a comparison of those editors according to some specs:

How to choose the best Windows video editor?
People who want a more powerful editor with a variety of built-in resources, responsive technical support and more should invest in one of the best video editing software products.
Related: Best Video Editor for Trimming
All the software was evaluated based on its functionality, ease of use, performance, sharing options, and new features in the most recent versions. We also judged the packages based on real-world usage for several categories and best for the Windows platform.
Quality is essential, but they are not a critical component of software evaluations because your capability will vary depending on your hardware configuration. Export clock speed is given less weight than ease of use, interface, and features. Nonetheless, speed testing provides valuable comparative information as a single measure among many.