In today's article, we are going to show you how to color grade in Premiere Pro, in a detailed and understandable way. Before moving on to the main topic, let's take a look at what color correction is in video editing and what it does.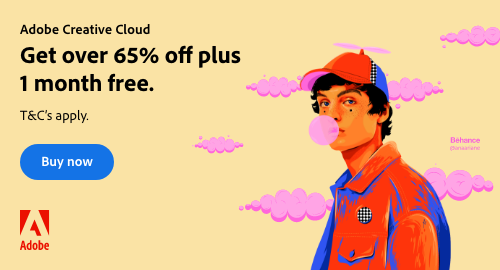 What is color correction in video editing?
Color correction is the process of adjusting the exposure, white balance, ISO setting and contrast of the image in order to correct errors in camera settings and make the image better. This process is more technical and one-dimensional than the "Color Grading" method, which means highlighting the desired color element. Thanks to Color Correction, the colors in the videos are brought as close as possible to the natural colors that the human eye can perceive. Colors become more visible, natural and "perceivable" by the viewer, but only with the Color Correction technique. In short, it is digitally changing the raw footage according to how the human eye perceives it.
How do you do color grading in Premiere Pro?
One of the most important things to consider when editing video with Adobe Premiere Pro is color fidelity. Depending on variables such as the quality of the camera you shoot the video, and the amount of light in the environment you are in, you may not be able to get the desired result from the footage.  At this point, Adobe Premiere Pro provides its users with tools to make color corrections, such as professional-quality color grading. Thanks to Adobe Premiere, it is possible to adjust colors in motion images and eliminate color differences and imbalances.
Related: Adobe Premiere Pro 2023
So, how to color grading in Premiere Pro? Let's have a look.
Select Window > Workspace > Color, or use the workspace switcher to select Color. The Color workspace displays a Lumetri Color panel to the right of the Program Monitor and a Lumetri Scopes panel to the left.
The Lumetri Color panel, divided into parts, provides powerful and simple-to-use color tools like curves, color wheels, and slider arrangements. The Lumetri Color panel is divided into sections that focus on a different aspects of the color workflow.
The Lumetri Scopes panel displays various luma and chroma analyses as waveforms based on your edits, allowing you to assess as you grade your video.
You can change the settings in the control panel as you wish with the help of sliders.
Is there an auto color correction in Premiere Pro?
Amateur users new to Premiere Pro have a lot of trouble adjusting color accuracy. This process is much more complicated than it seems. The white balance setting, which gives great results in one video, can cause very low quality footage in another video. For this reason, Adobe has added the 'Auto Tone' feature in order not to put its amateur users in trouble.
In fact, the Lumetri Color panel we mentioned in the previous title had an 'Auto' button, with which the color accuracy of the videos could be adjusted automatically. Although it is a great convenience for users, it can often cause bad footage.
Related: How to Install LUTs in Premiere Pro
Adobe, which cares about the complaints of professional video editors, will provide more successful results with the Auto Tone feature they have developed as a solution for their users.
Is Premiere Pro good for color grading?
It goes without saying that Adobe is a leading brand, especially in the image and video editing. It is possible to make awesome color adjustments to motion images/videos with various software, especially Adobe Premiere. However, with software such as Wondershare Studio, DaVinci Resolve, DaVinci Resolve Studio, Sony Vegas Pro, and Magix Video X, you can perform beautiful color editing on your digital films.
How do I apply color grades to all clips in Premiere?
Another great feature that Premiere Pro offers to its users is that you can continue editing your video after grading your footage. While this feature has a nice advantage, it also has disadvantages.
Every grading you make is an effect and is applied to your video as an effect. It is very easy to copy these effects from one clip and apply them to other clips. Right-click on your previously graded clip and click copy. Then right-click on all or any other clips you want and select Paste Attributes to apply the effect.
Related: Premiere Pro Motion Graphics Tutorial
When using this feature, you may find that your adjustment does not produce a good result for every clip. You can fix these problems with Lumetri tools. Compare two clips side by side and use the Color Match tool for more beautiful and harmonious footage. You may think that applying new settings to clips is a bit difficult and tedious, but remember that you may not always get the result you want when you copy and paste the settings described above.
Should I color correct before or after editing?
Color grading is best done after a video edit has been completed. After the colorists have finished color correction, they can begin grading the clip. Colorists use editing tools to stylize the clip during color grading, highlighting the visual tone and mood of a movie and making it seem more dramatic.
Why do we use color correction?
The tools that allow us to do color correction in Premiere Pro and other software are important for our projects. Thanks to these tools, the black and white balance, brightness, and contrast in an image or video/shot can be easily adjusted, and the colors in the clips are made more natural. Thus, we prevent color differences in videos and provide viewers with a more realistic image.